Over the past few months, the App Store has been making big announcements, from Sirikit, to the new Search Ads territories, to the $1.22B it made during the holidays. But there is one key change happening in the App Store many haven't noticed. In 2008, top category rankings were one of the best ways to get found, but in 2019, top keyword rankings are more critical to getting discovered. This claim is supported by Apple who has stated that 70% of apps are discovered through Search, making top keyword rankings ever-more important. The problem is many don't understand how to increase their keyword rankings and are missing out on prime traffic because of it. Here are some tips you can begin using to ensure you are working to scale your app. 
Audit Yourself
Audit your app's metadata, screenshots, current rankings, and overall position in the market. Look to see if you're incorporating best practices like not doubling up on keywords, including text in your screenshots, and targeting high volume keywords. Additionally, look at which keywords you are ranking best for, and which ones are not contributing to your visibility.
Taking the time to do all this will give you an understanding on where your growth opportunities and audience lie. From here, you can then move towards updating your listing and scaling your app.
Search Ads
On top of encouraging users to use Search, Apple has also been pushing developers to use Search Ads. It's also highly suggested that one use Search Ads in their mobile growth strategy. A few reasons being: 
Paid ads appear at the top of search
You can apply learnings from ASA campaigns to your organic strategy
Search Ads click-through-rates help organic indexation
Another key reason is that clicks on your paid ads positively influence your organic ranking. In other words, if you get a lot of clicks on your paid ad, Apple's algorithm will take notice and can in turn, raise your app's organic ranking for that given keyword. With rankings becoming more competitive each day, the best time to take advantage of Search Ads is now before it gets even more competitive (and pricier).
A/B Testing
One tip to help you dominate Search is to begin A/B testing your App Store listing. Additionally, with Search rankings being based on click-through-rate, you'll want to make sure your on-page metadata and screenshots are converting users. There are a few ways to do this:
Pushing Changes Live and Measuring Pre/Post Conversion
Utilizing Search Ads to Compare Campaign Data
Unlike Google Play, Apple does not offer an A/B testing platform. One strategy is to push a new update live and see how the live metadata and creative changes affect your app performance. This approach can help gauge the market's reaction to your changes, but if these changes convert less, you'll feel the blow of it.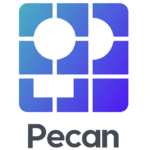 Instead of "live" testing, you can instead use Search Ads to gather conversion data. What you would do is launch a campaign with one metadata/creative set, then launch another one after with different sets and see how each converted. The learnings from here could then be applied to the app's live listing. 
Conclusion
It's important to ask yourself if you are relevant in the App Store's new Search ecosystem, or if you are still stuck in 2008 and only concerned about category rankings. Those who fail to take advantage of Search will surely be lost in what seems an endless sea of apps. To ensure you don't end up like this, start by auditing your current store listing to see if your app is utilizing best practices, and where the growth opportunities lie. Secondly, with Search Ads having a direct impact on organic rankings, it's highly recommended that you utilize Search Ads to help you index better for your targeted keywords. Thirdly, it's key to implement A/B testing to ensure that what you're putting live in the store is doing the best for your click through rate, which also helps increase your keyword rankings.
This is just the tip of the ASO iceberg. To learn more about how to not be left behind, visit Gummicube's blog here.