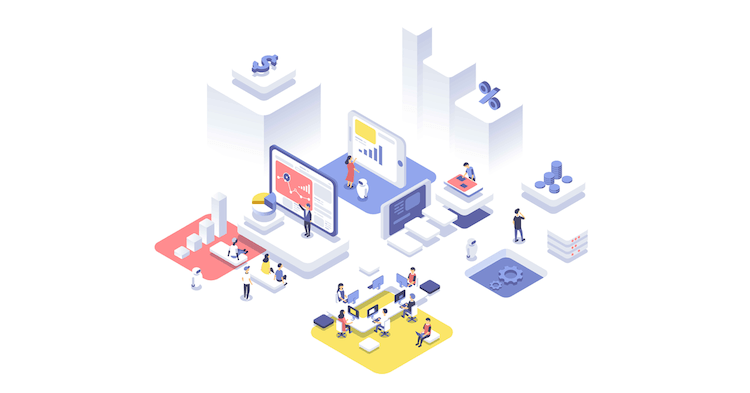 This article was first published on Mintegral blog.
What does the future hold for programmatic advertising? Will it continue to be business as usual for advertisers raised on a diet of Facebook and Google's programmatic offerings? Here are five of our thoughts on what the future holds of programmatic advertising.
Programmatic advertising is, in case you hadn't heard, an enormous business. According to a report from eMarketer, programmatic advertising spend was set to hit $48bn in 2018 – rising to $69bn by 2020.
Additionally, programmatic advertising is fast becoming the dominant way of buying digital advertising. According to the same report, 82.5% of digital advertising spend in the USA in 2018 was spent programmatically. And with that figure set to rise further, it's clear that programmatic is here to stay.
What then does the future hold for programmatic advertising? Will it continue to be business as usual for advertisers raised on a diet of Facebook and Google's programmatic offerings? Or could there be serious changes in the space that could change the way advertisers use programmatic to reach consumers in the future?
Here are five of our thoughts on what the future holds of programmatic advertising.
The giants are here to stay…
Although the industry might wish for change at the top of the tree, the truth is that the Google and Facebook programmatic advertising duopoly is here to stay.
In the case of Google, advertising remains at the absolute heart of its business. 86% of the company's $26.24bn revenues in Q2 2018 came from its advertising offerings, such as its desktop search advertising business and adaptable programmatically driven Universal ad campaigns. Its position in the market is secure and unlikely to be upended any time soon.
Much the same can be said for Facebook. By all accounts, it has had a tough year and that has impacted on its business. The company missed analyst expectations for its quarterly results in July 2018 as a result of the Cambridge Analytica scandal and the imposition of GDPR in Europe, causing its stock price to tumble on the day by up to 24%.
However, the underlying numbers paint a different picture. Despite those significant challenges, Facebook still increased sales year on year by 42%. Also, it still forecasts that it is to deliver "high single-digit growth" for the years to come. And with new programmatic offerings in its Snapchat style "Stories" section in both Instagram and Facebook emerging, it would be unwise to bet against it shaping our programmatic future.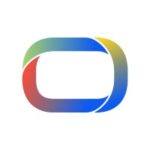 …but a credible challenger emerges
While Facebook and Google should both remain at the head of the programmatic table for years to come, there is a challenger making its way towards them.
Amazon is increasingly becoming the third major player in the digital advertising spend. The company reported that its ads business generated $2.2bn in revenues in Q2 2018, delivering year on year growth of 129% – meaningfully eating into Google and Facebook's market share for the first time.
Crucially, programmatic formed a key part of that growth. Since July 2017, Amazon has been opening up its demand-side platform (DSP) to allow account managers to purchase programmatic campaigns without an internal account manager.
This has helped agencies and advertisers to see where Amazon offers value that Facebook and Google don't. While the two latter companies can point consumers to places to make a purchase and help track them there, Amazon's advertising across its network is tied to the distribution service.
This makes it a perfect service for anyone looking to sell physical goods using a programmatic approach, handing it a real advantage in its efforts to turn a duopoly into a triumvirate.
Power to the partnerships
But while Amazon may be well equipped to challenge at the top of the programmatic table, a trend is emerging that could allow smaller – but significant – players in the space to get a slice of the revenue pie.
Partnerships are becoming an increasingly important part of the programmatic mix. Rather than building an entire network from scratch, leading service providers who aren't in the ads space are teaming up with the giants to allow them to provide their services for them. This allows the giants to tap into a useful pool of users without needing to acquire while providing the service with revenues.
There are already a number of partnerships in the works already. Tinder is looking like it will soon conclude a programmatic deal with Google. Snapchat is working closely with Amazon to potentially provide a commercial tie into its AR powered lenses. Even Apple's ad team is starting to get in the game, mooting partnerships between it and the likes of Pinterest to extend its programmatic app store advertising offering.
In short, partnerships look as if they could provide a winning fusion between the accessibility of major programmatic providers and the niche appeal of advertising in a set service. This could prove of immense value to digital advertisers across the world.
Prepare to go OTT about OTT
Over the top (OTT) has transformed the way that individuals watch content. As a result of the rise of digital streaming devices, subscription services and on-demand video, consumers are increasingly cutting the cord in favour of viewing services that they can control.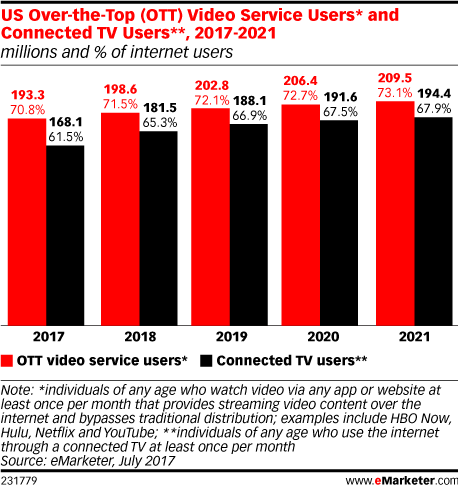 Source: eMarketer
For TV advertisers, this is a problem. For programmatic advertisers, it's an opportunity. Because most of these services either require users to submit details to sign up for an account or are used on the go on mobile devices, OTT has the capability to provide programmatic precision to advertisers looking to hit a video audience.
The space is currently in its infancy, but it's already delivering some returns. For example, video streaming service Hulu generated $1bn in advertising revenues in 2017. And game streaming service Twitch has similar aspirations, with it expanding its programmatic offering in its quest to become a billion dollar ad business – something that OTT devices will help facilitate.
So while OTT might not be in the programmatic big leagues yet, expect to see it making its way up the standings in the coming years.
Programmatic invades the rest of the world
Finally, we should all expect that programmatic advertising's proven benefits – such as superior targeting, scalability and quality of reporting – will see it emerge in new areas of the digital economy.
For example, programmatic is likely to get between your ears. Google has recently, for example, started to offer a programmatic option for podcast advertising through DoubleClick– also laying the foundations for audio advertising through its home products.
You may start to see programmatic adverts in the biggest non-mobile video games. Services such as bidstack offer the promise of inserting programmatic ad campaigns into leading console and PC video games like Football Manager 2019, opening that part of the gaming space up to automated buying.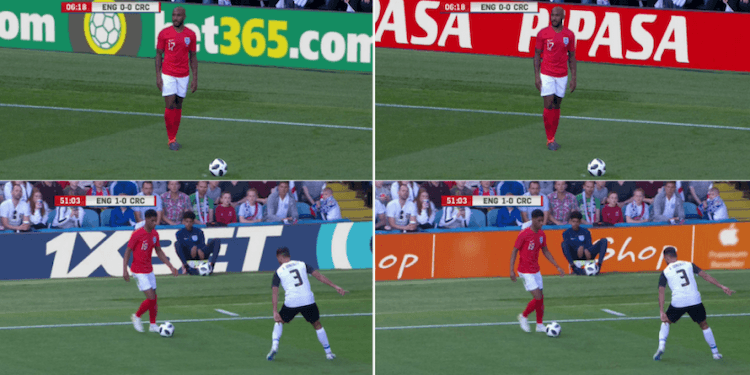 Source: The Drum
And you may see programmatic adverts on physical items located in our digital worlds. During England vs Costa Rica in June 2018, the Football Association and ITV ran an experiment to digitally change billboard ad campaigns on the live feed to allow advertisers to target viewers in different geo's.
In short, the programmatic revolution shows no signs of stopping. Instead, it's only likely to extend its reach – and the overall reach of digital advertising – by the middle of the next decade.