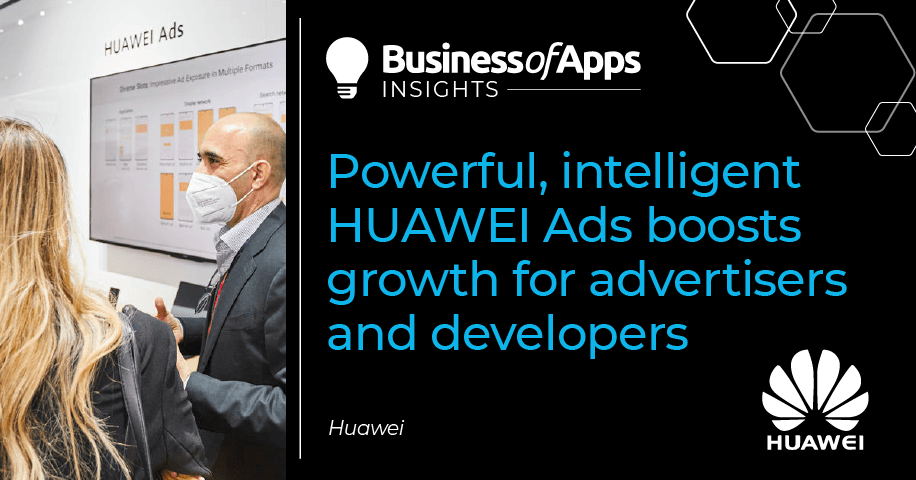 Effective and personalized advertising is crucial for developers looking to promote their apps and services, drive business growth, and reach audiences right across the world.
Showcased most recently at MWC 2022 in Barcelona, HUAWEI Ads is a mobile marketing platform tailored for Huawei devices. By integrating the underlying algorithms and architecture, it gives advertisers and developers unique and value driven ways to reach global smartphone users.
Delivering a broad array of ad formats across display, app distribution, and search channels, including native, banners, video, and rewarded ads, HUAWEI Ads currently reaches more than 730 million Huawei device users globally.
HUAWEI Ads works with advertisers to reach more users
HUAWEI Ads first became available outside of China in 2020, yet already has an impressive global reach, with 7 operation centers around the world.
Operating in over 170 countries regions worldwide, HUAWEI Ads' top markets with the highest traffic and ARPU are diverse and include the United Kingdom, Germany, Spain, Italy, Turkey, Poland, and France in Europe. With the platform's fast development, it has been described as 'one of the fastest-growing platforms in Europe' by AppsFlyer.
With Huawei's 1+8+N device ecosystem, HUAWEI Ads reaches a vast number of users through HUAWEI Mobile Services (HMS) preinstalled on Huawei devices, such as Huawei Video, Huawei Music, and AppGallery, as well as Petal Search, allowing ads to gain lots of traction.
It's also always expanding and continues to explore advertising avenues on more devices such as Huawei Vision, Huawei speaker, and more. What's more, As of 31st December 2021, HUAWEI Ads aggregates over 36,000 co-publishers and Supply-Side Platforms (SSP) of the HMS ecosystem across the globe.
Smart Ads helps advertisers to increase the efficiency and effect of ad placements
HUAWEI Ads can create niche audiences for partner ads, using the Data Management Platform (DMP) to target the intended demographic. As an all-scenario intelligent marketing platform, HUAWEI Ads also drives the development of different ad solutions catered towards various industries, offering advertising that's both customized and affordable for partners.
Universal App Campaigns (UAC) for example help advertisers to improve both the efficiency and effect of their ads. Advertisers only need to upload original creatives in three different specifications, which allows the Smart Ads system to automatically generate more than 400 creatives, thus greatly improving network-wide placement efficiency.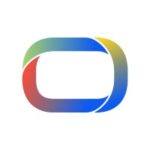 What's more, intelligent image creation and intelligent color matching enable personalized creatives to be displayed to different users.
Additionally, UAC mode reduces the installation cost by 87% compared to the traditional ad placement mode, and increases the click-through rate by 600%, allowing advertisers to see more gains for less.
HUAWEI Ads offers end-to-end, industry-specific solutions
With HUAWEI Ads, end-to-end industry-specific solutions for the gaming, e-commerce, entertainment, and finance industries are provided to advertisers, leading to excellent results.
By leveraging the capabilities that HUAWEI Ads offers, our partners have managed to scale new heights and make stellar progress in their respective fields.
For instance, the livestream entertainment app Bigo Live achieved a 52% increase in app download and a 5-times surge in app impression in the German market by running Direct Deal Cost-Per-Download (CPD) campaign via the HUAWEI Ads platform in October 2021. During the ad campaign period, Bigo Live app was featured in various placements within AppGallery, including the "Featured" app section, "Top App" synced in HUAWEI Assistant·TODAY, and more, to maximize ad displays and drive downloads.
A top casual game's ROAS turned positive four days after Ad delivery. After ad delivery, the partner got a rapid growth of monetization revenue and eCPM. On the one hand, it achieved over 160% at overall ROAS during the ad delivery period. On the other hand, its eCPM increased 200% within the first week.
Similarly, an e-commerce app saw its average ROAS soar to a remarkable 1000% during the ad delivery period. Its ROAS turned positive within an impressive 5 days.
With its powerful, smart tech capabilities, HUAWEI Ads is a useful tool that developers and businesses can use to optimize their resources and reach a wider audience through targeted ad placements. With tailor-made solutions catered to individual partner needs, HUAWEI Ads can give your products an extra push to thrive.
In addition to the HUAWEI Ads platform, we offer HUAWEI Ads publisher service, which allows developers to integrate the HUAWEI Ads kit and generate additional revenue from their apps.
In the coming years, HUAWEI Ads will continue to bring out new features to further improve its partner and user experience.
If you'd like to find out more about how HUAWEI Ads can help you, please visit the website here.