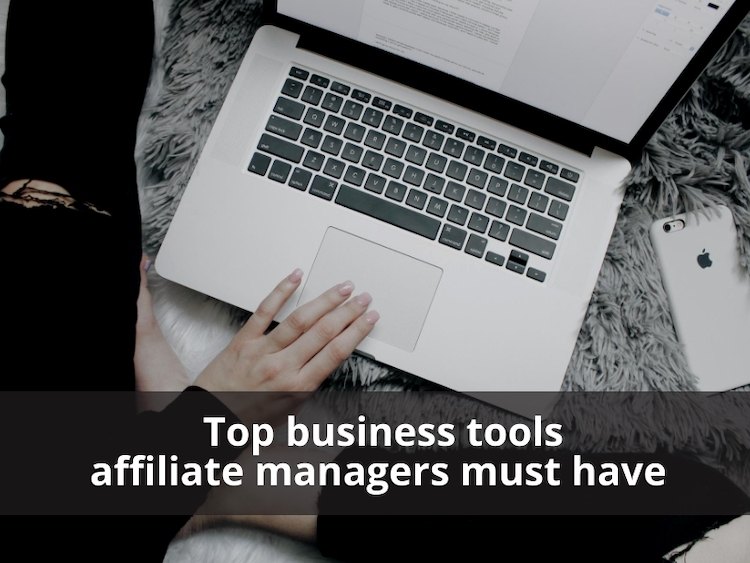 This article was first published on Evertrack blog.
In our first post of this series, we spoke about the role of an affiliate manager in ad networks. Not only does this employee have to guide, retain and grow affiliate accounts, he or she also has to manage ad tracking, analyze campaign performance and optimize for target KPIs. In this post, we talk about the must-have business tools that make this role a lot easier
Before we get down to the list of tools, first let's figure out what key tasks and duties an affiliate manager does during the workday. It will help you understand the scope of work and how to do things right.
3 key tasks of affiliate managers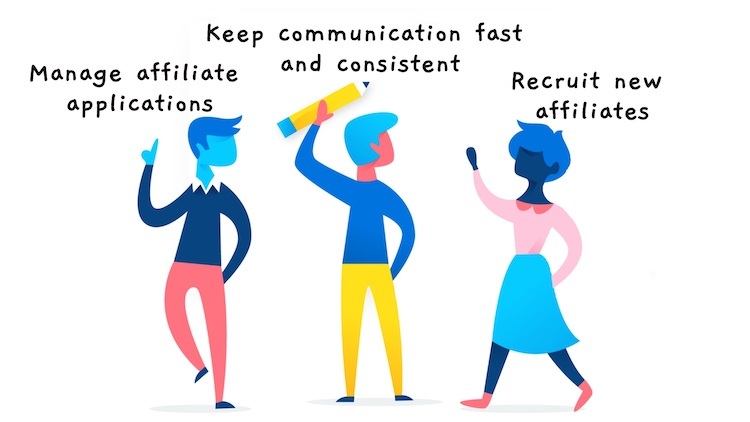 Task#1. Manage affiliate applications
As affiliates apply for offers and campaigns on your CPA network, you have to check their applications and decide which one to approve or reject. This task can be challenging, especially if you aren't experienced enough or have lack of information about the affiliate.
Below is a quick checklist to help you out with making the right decision. If at least one item in the checklist is true for your affiliate, you are good to reject their application and block for the entire campaign:
Failed to comply with traffic requirements (e.g. social traffic is a requirement of the campaign but the affiliate cannot do this kind of traffic)
Blacklisted by advertiser (e.g. the affiliate's ID has been blocked by advertiser in the past so you can't approve them again)
Demonstrated bad performance for previous campaigns (note that from advertiser's perspective there can be room for optimization, so if the affiliate did optimize their traffic you may decide to approve them)
Just joined your network, so you don't have enough info about their traffic and methods of promotion. (In this case, take the time to onboard the new affiliate and know as much as possible about their traffic before assigning to a campaign)
Remember that the faster you manage applications, the faster your affiliates will start promoting your campaigns, and thus your network will be receiving revenues faster. Usually, it takes up to 2-3 hours to decide on an affiliate application. If you do it late you may face an issue when affiliates leave your network or just forget about your offers.
A workaround here might be enabling an API for your affiliates and, if they could support an API integration a portion of your job for managing applications would be sorted out automatically and no delay would come up then.
Task#2. Keep communication fast and consistent
It is that important to stay on top of every question or request your affiliates may have. Two-way communication with your partners-in-marketing shows your desire to cooperate and keeps your message going.
As an affiliate manager, you have to support fast and consistent communication because you are going to spend 35-40% of your work time communicating with affiliates and publishers via email and messagers. Email can be priority for you as it allows for fast, reliable and secure communication. App messengers like Skype or Telegram will do the job well too.
Here're a few tips to help you communicate effectively:
Know your affiliate. Learn as much as possible about your affiliate's traffic and what kind of campaigns they prefer to promote. This info will help you approve preferred campaigns and avoid excessive communication.
Know the best time to speak. If both you and your affiliate are in different regions of the world, you won't be much responsive when it's night in your place. So plan your chats ahead for the entire workday.
Answer as fast as possible. Don't keep your affiliate waiting on your follow-ups. Enable pop-up notifications or reminders for urgent and priority requests on your desktop and smartphone. Ask your colleague to manage your inbox when you can't do it yourself, e.g. when you're on vacation.
Use voice and video conferences. A phone call or video conference facilitates faster learning and understanding and allows for superior real-time communication. Speaking with your affiliate in a video call is like being in the same room. They get to know you, and you get to know them.
Do your best to be available most of the time during and even after your workday. Keep communicating with all active affiliates, ask them how you can help them. Remind your affiliates about new campaigns and offers in your network.
Task#3. Recruit new affiliates
Affiliate recruiting takes majority of time and is a painstaking yet important activity. By exploring new traffic sources, affiliate managers can generate new revenue for your business.
Below are top 8 tasks that are common in affiliate recruitment:
Start with 2-3 niches, like mobile CPI, sweepstakes or nutra offers
Find 10-12 affiliates in each niche
Talk with each to find out their wish list (what offers they'd most likely promote)
Invite new affiliates to join your network
Provide favorable payment terms (like net7 or net15)
Provide ongoing support and assistance to new affiliates as they join your network and begin to generate revenues
Use the power of social networks to search for new affiliates. Join Facebook and Linkedin groups, stay in touch with other users, ask community for verified affiliates.
Top business tools for affiliate managers
1. Gmail and Outlook for emailing
Although it's almost 50 years since the first email has been sent in the early 1970s, majority of people still disseminate vital information via email because it is fast, reliable and secure. According to Adobe, over 6.33 billion email accounts are in use today, and this figure is predicted to reach a 7.75 billion mark by 2021.
Google Gmail and Microsoft Outlook are the top cloud-based email tools for many companies including affiliate marketing businesses. Their basic functionalities allow for managing emails, contacts, calendars and tasks, which is quite sufficient for affiliate managers to get their job done. If you prefer other solutions, you may look at G2Crowd's list of email software to make your best choice.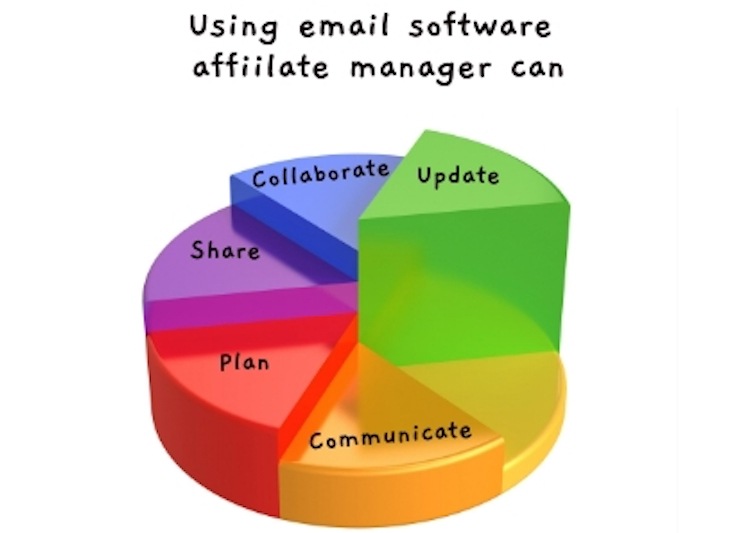 What exactly an affiliate manager can do using email software:
Communicate: discuss campaign restrictions, offers, payouts, creatives, etc. with affiliates and partners.
Plan: schedule meetings, keep track of upcoming events, get reminders not to miss something important
Share: documents, reports, spreadsheets, images
Collaborate: talk with team members and colleagues
Update: send regular newsletters and hot offers (e.g. daily updates about top-performing CPA campaigns)
To recall email best practices, see Google's Get started guide, TechRepublic's guidelines, and Zapier's tips & tricks.
2. Skype messaging
Skype for business has been recognized as the #1 messaging software for affiliate marketing business. Text, voice and video chatting plus group calls and file/screen sharing all together create a foundation for affiliate managers to immediately connect with colleagues and publishers wherever they are and whatever device (mobile or desktop) they are using.
Here're top 3 reasons to use Skype:
A popular communication tool in digital marketing & beyond. Most affiliates and publishers use Skype to chat with advertisers online, negotiate bids and payouts, collaborate on links and documents, etc. Your network is going to lose a lot if your affiliate managers don't use Skype.
It's free unless you're calling mobiles or landlines.
It's secure. All sessions on Skype are encrypted to protect its users from authentication and encryption algorithms. A mainstream yet must-have feature.
Viber, What'sApp, Google Handout and Telegram can be considered alternatives to Skype. But without Skype, you'd never get the same reach just using any of those.
3. Affiliate link checking tools
A huge amount of money can be wasted on impressions that were shown on disabled affiliate websites and didn't reach desired audience. Affiliate link checking is an integral part of the affiliate manager job.
Affiliate link checking tools allow to verify if an advertisement is working as expected. Affiliate managers can check tracking URLs or HTML tags to find out what and how many affiliates are involved in promoting the offer and if there is a broken tracking link.
Evertrack Checker, Affitest and AdSecure are several examples of link verification services that will you help ensure that your offers are promoted on the intended websites and reaches the target audience.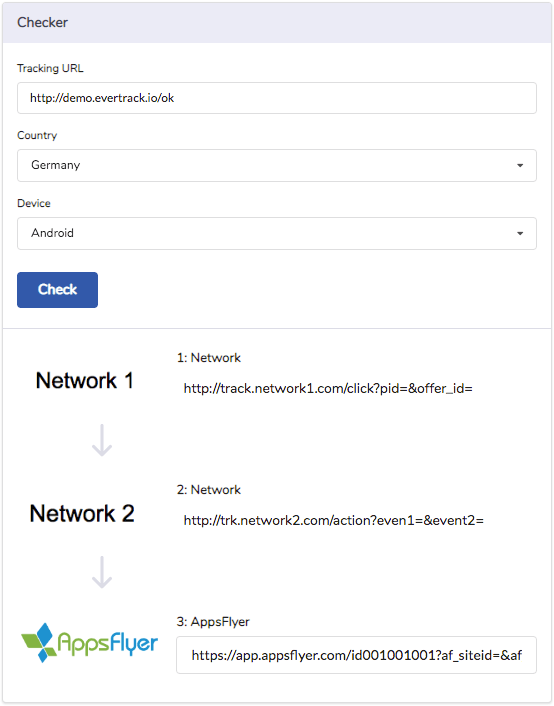 4. Business directories and marketplaces
They help to promote your CPA network across thousands of publishers and advertisers as well as find new sources of traffic for your affiliate programs and offers. Besides, you will know industry trends and in-depth reviews and speak with real people who make money with affiliate marketing.
Below is a list of top directories and marketplaces for affiliate managers:
BusinessOfApps, a go-to global resource of industry news, guides and statistics for app businesses and affiliate marketing professionals.
Thalamus, Click4Ads are large advertising databases to search for and connect with new advertising partners in the digital marketing ecosystem.
oDigger, Offervault, AffPaying, Affbank are popular directories of offers and networks to analyze payouts and explore new CPA partnerships.
STM Forum, CPA Elites, AffiliateFix are the leading community-based websites for affiliate marketers. They are good to share thoughts and speak with new partners and leads.