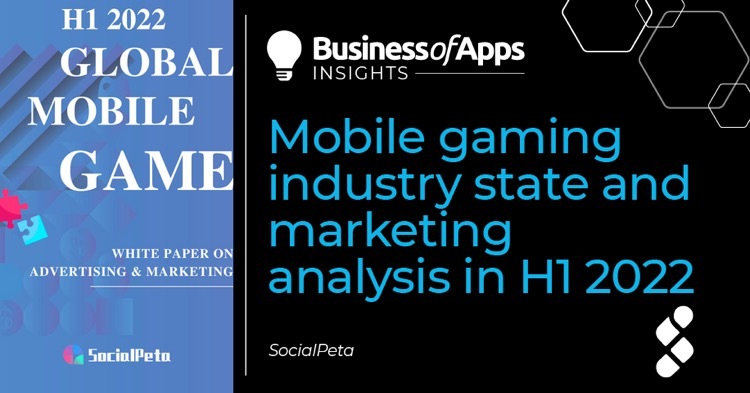 What happened in the mobile game industry in the first half of 2022? As an answer to that, SocialPeta published its H1 2022 Mobile Game Marketing White Paper, providing global insights to help people working in the mobile game industry with the globalization of their products.
 This white paper is an integration of industry insights from dozens of companies including Snapchat, Chartboost, Liftoff, Vungle, Udonis, Mobidictum, Game Factory, and more. It provides you with a precise analysis of mobile game industry data in the first half of this year and with forecasts of future trends, based on global mobile marketing data, observation of popular regions, precise channel advertising, advertising budget cost, and popular mobile game analytics for marketing.
Advertising market data overview: the total mobile game creatives had a decline of nearly 30% while light mobile games reported a YoY increase
In January this year, the total number of global mobile app advertisers dropped to an all-time low of 83,400, with mobile game advertisers accounting for about 22.65%.
Source: SocialPeta
● Advertising market data: the total number of creatives dropped by nearly 30%, but there were significant increases in the advertisers in T2 & T3 markets. 
H1 2022 saw a total of 15.8 million mobile game creatives, a YoY decline of nearly 30%. In terms of regions, Oceania and Europe reported declined trends in the number of advertisers, and all the other regions had increased advertisers, with significant increases in advertisers in T2 & T3 markets.
Source: SocialPeta
Source: SocialPeta
● Types of advertised games: There was a dramatically reduced percentage of hard-core mobile game advertisers and an increased number of light mobile game advertisers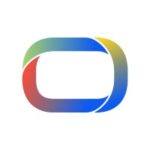 In H1 2022, casual game advertisers accounted for 26.03% of the total advertisers, up 4.7% YoY. With the pandemic gradually controlled, most hard-core mobile games declined in percentage. RPG advertisers had been the third most during the same period last year, and were the fifth most this year, ranking below simulation and action games.
Analysis of national markets: Hyper-casual and puzzle mobile game advertisers accounted for over 40% in the USA
The second part of the white paper focuses on the overview of mobile game marketing in popular countries/regions around the world, including China's mainland and Hong Kong, Macao, and Taiwan regions, the USA, Japan, South Korea, Turkey, Southeast Asia, and other regions.
For example, in the USA, hyper-casual and puzzle game advertisers together accounted for the highest percentage of over 40%. In terms of total creatives by game type, hard-core games had the most creatives, including SLGs and match-3 games.
In terms of downloads, hyper-casual games and mobile games based on PC game IPs were relatively outstanding, especially [Diablo Immortal] and [Apex Legends Mobile]. In terms of revenue, match-3 games and SLGs were more powerful.
Souce: SocialPeta
Source: SocialPeta
Source: SocialPeta
Download the full report to get more detailed data & analysis of other regions/markets
Cost intelligence: there was fierce competition in global advertising, and the USA had the highest advertising cost
 Mobile games' advertising costs kept rising, with an average CPM of $19.31, up 18% MoM; an average CPC of $2.57, down 3% MoM; and an average CTR of 1.48%, up 7% MoM.
Among all countries/regions, the USA had the highest advertising cost for mobile games, with an average CPM of $27.54, CPC of $4.22, CTR of 1.16%. In addition to the USA, CPM surpassed $25 in the 5 countries/regions including Australia, Japan, Hong Kong (China), and South Korea.
Source: SocialPeta
Source: SocialPeta
Trends of creatives: Casual gameplays were key to creatives. "less difficult" gameplays attracted more gamers
● Strategy mobile games: the creatives were designed with lightweight gameplay, making it seem easy to play so as to attract more audiences to download the games.
The creatives released in H1 2022 were usually designed with lightweight gameplays, trying to attract more gamers by featuring "less difficult to start" and "entertaining".
Source: SocialPeta
● RPGs: Creatives were mostly short videos, trying to make the games a more popular topic of conversation on the platforms.
Please see the full report for more information about popular game genres and case studies of successful games:
Source: SocialPeta
Mobile game industry trends
● High-budget/high-quality mobile games were growing, ushering in a new era of mobile phone games
In H1 2022, Activision announced that its "Call of Duty: Warzone" would be developed into a brand-new AAA mobile version. Apple chose the mobile game "Genshin Impact" for the demonstration of product performance during the new product launch event this spring, and the game was labeled as "AAA Game" in its slides. Perhaps there will be more big game companies announcing their plans of making AAA mobile games, moving the PC gaming experience to mobile.
● ACGN  mobile games were more developed and mature, and may become a sensation worldwide
"Genshin Impact" continued to top among all global mobile games. On the first day after its release, the Japanese version of "Arknights" topped the App Store's free game chart, and its in-game events were well-received. According to the Chinese version of TapTap, there are over 145 games that are labeled "ACGN" elements and are planned to be released.
● There were 39% of gamers hoping to see metaverse
According to the "Mobile Insights Report 2022" released by Google, there are 39% of interviewed gamers are hoping to see metaverse used as a new technology in games. According to SocialPeta, Generation Z is the main audience of the metaverse and will accept the emerging metaverse games more readily.
In conclusion, this report's data cover 72 countries/regions worldwide, with over 90 mobile marketing platforms across the world and a total of over 1.2 billion mobile marketing creatives.
Please click here to get a full white paper, if you wish to know more about the mobile gaming industry in H1 2022, and understand more comprehensively the whole mobile game market's change trend.