There might be quite a few channels that are working for your app pretty good in terms of acquisition, retention, and hitting the targets you have on your desk. The question is how long will these channels last and keep being affordable. What can one do to continue acquiring but also keeping the costs at an acceptable level and building a brand at the same time? In this article you might find a new gold mine for your business, even if it is app-only.
When your product is an app, you probably would start with the classic acquisition mix: Facebook (or any other relevant social media would), UAC and ad networks. After a period of testing, you will find out your CPIs  and CPAs and eventually come up with the list of channels and campaign types that are stable and acquire customers at an acceptable cost. And this is working for many companies out there in the long and short term. However, looking at digital unicorns and industry leaders, you may note that there are differences between the ones who lead and who is led. And one of these differences is often a bold web presence of the first ones.
Why SERP?
No need to go further than an almost everyday product of nowadays' youth – mobile banking. Most of us have switched to authenticators, video chats as part of the opening bank account process, and PayPal transfers via just a few types on our smartphones. Companies like N26, the well-known unicorn, mobile bank and a dream company for many, offer 360 mobile experience. And in the mobile-first world it does look a bit odd that their website contains over 7.000 pages. The reason is hidden behind simple calculations.
Despite the era of smartphone addiction and the stable trend of mobile usage increase we still do our research. And the more complex the question is, the more likely we will just google it. As an example, on average 246.000 searches of "mobile bank" have been done worldwide every month, based on GoogleAds Keyword Planner data. If your website appears on the first page of Google search results, it has a high chance to be picked up. And it is even higher – at least 25% according to Advanced Web Ranking data, if you hit the first position in SERP. So what does that mean to rank number one in the search results and what can it bring you? Let's look at the example of "mobile bank".
Image1: Average CTR per Organic Ranking, Worldwide, All Devices, Category Finance, December 2019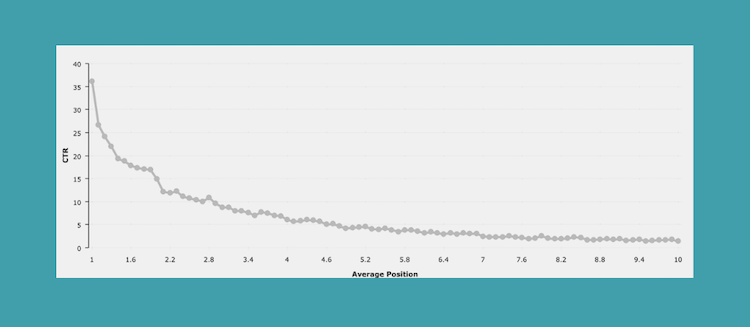 Source: Advanced Web Ranking
People search "mobile bank" approximately 246.000 times a month worldwide.
A website that ranks number one for this query can expect over 63.000 clicks a month on average.
Assuming 1% conversion rate from all people who clicked on the search result to app will result in 634 app installs (you can do a calculation for your app considering the following funnel: website landing page -> app store app page -> app install and app conversion rates per category).
634 customers / leads per month is not a bad result considering you do not pay for these installs as organic traffic is free.
Moreover, when it comes to retention and post-install events, organic traffic – whether it is about app store or search engines, usually performs way better compared to the average across all channels (the trend is similar to organic app store traffic KPIs vs. paid ones). Then what's next and how to find out whether you have any chance in the search engine result page (SERP)?
Is SEO a channel for you?
To find out whether SEO is the right channel to invest in, you don't need to get an agency for a market or growth analysis or hire a freelancer. The best way is to start from what you already have – your app / product, market / customer, competitors.
Can your product be used on Desktop?
As an example, Instagram while being a 100% mobile app still has a website version. 
Do your competitors have web pages?
Even if you are the first mobile bank, people will compare you with Deutsche Bank, HSBC and BNP Paribas which have websites.
Is your product complex and require additional information gathering and knowledge?
A customer looking for a mobile solution might be driven by a desire to be able to skip a few steps in the funnel, but at the end, if we are talking about insurance business, one can not afford being vague or have lack of information.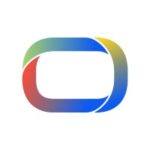 Even one positive answer on the questions above means that SEO can be a channel for your product. And the text step is to define how to start working on it without paying a fortune to SEO agencies.
SEO: Step by Step
SEO is a process. There are plenty of sources, strategies, tools and techniques by using which you can improve your app web presence – first by moving towards the top 10 i.e. the first page of search result, and then, hopefully, the very top of SERP; but it's constantly evolving. Search behavior changes, search engine algorithm updates and increasing competition do not let anyone reap the benefits for long without working on any improvements. However, despite the complexity of the topic, you can start with focusing just on a few areas of SEO. And which one it is for you depends on your product type and your scale.
Table1: SEO area per website size and app product type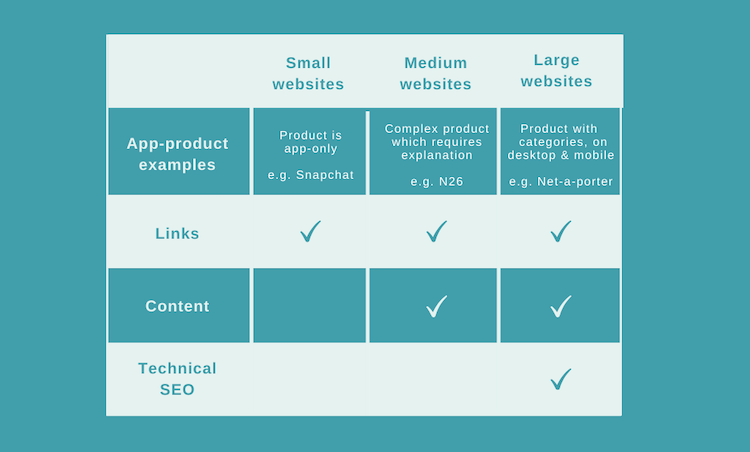 Backlinks opportunities
Irrespective of the website size and product type, in order to succeed in SEO you would need to invest time in building the authority of your website on the web. 
The main idea is to have relevant audiences speak about you. In SEO terms it would mean getting links (also known as backlinks) and referrals from influential blogs and authoritative news websites thanks to your PR department. In other words, a mention of your website that fulfills the criteria:
It is done in a relevant context,
has relevant anchor text,

 

refer to your website via the "follow" link,
comes from an authoritative source.
There is no rule regarding how many backlinks is enough to become a high-authority website, and in the real world websites are always getting new ones and losing some. The best way is to keep coming back to backlinks on a regular basis: 
Check which backlinks you got organically and which ones were lost (for this use the tools like Ahrefs)
Coordinate efforts with your PR department

 

Constantly search for new opportunities (e.g. by analysing backlinks profile of your competitors or other similar websites in the industry)
Create GoogleMyBusiness profile if it's applicable (there's no better way to rank in Google than be part of Google)
Content opportunities
When it comes to more complex products (e.g. finance or insurance) – there is no better way to share knowledge, do branding and at the same time work on strengthening your organic visibility than investing in content. However, not every piece of writing is useful for SEO, and it takes a lot of time and effort to start and keep ranking for relevant terms. Work on content is usually a loop of steps such as competitor analysis, keyword research, content creation and optimisation. And even if you're the only one on the market, search engine algorithm updates would not allow you to put content work on hold (image 2). Gladly SEO blogs are keeping an eye on updates and explain the changes step by step, and in this case you can reply on sources like Moz and Search Engine Land.
Image 2: N26 website visibility over time

Source: Searchmetrics 
Some content opportunities are easy to work on as they can be identified with the help of free tools like Google Search Console, Google Analytics and Google Ads accounts:
Snippets (Search Appearance tab in Google Search Console)
Desktop vs mobile rank (Google Search Console and Google Analytics)
Low hanging fruits (keywords on the 2nd page of search results)
Paid & organic report (combining SEM with SEO)
Competitors analysis (Google Ads along with external tools like SEMrush)
Last but not least – once you start working on content it is essential to set up a proper ranking report, and here you have quite a few options. You can create dashboards in tools like SEMrush which has already been mentioned above (costly); ask your BI team to get data from Google Analytics and Google Search Console via API (you would need to convince another department to work for you); use Google Search Console Chrome extension for Sheets (fast and cheap but not very advanced). 
Technical SEO opportunities
From the areas of SEO that are covered in this article, technical improvements of the website are the most complex among all, especially when it comes to implementation. On one hand, you can make quick fixes that can boost your website to the top pretty fast; on the other hand, most of those actions require coding and, therefore, support of website developers which might slow down the process. At the end, by fixing the technicalities of your website you would like to be able to have a positive answer on the following questions:
Is your website reachable?

 
Can Google or any other search engine that is relevant for you see your website and its content? You can easily check it by typing: site:your-website-url.com in your browser and see how many pages have been found.
Is your website mobile-friendly?
Since we live in the mobile-first era, it's critical for your website to look pretty, be easy to work with on smartphones and load fast. Google offers a variety of tools that can not only analyse your website but also give precise recommendations on improvements. Some of those are:
Can Google crawl understand your offer and content?

 
Search engines see websites in a way which substantially differs from a user's view. Without specific code behind words and marks explaining what is what on your website page (headline, paragraph, image, etc.) they see nothing more than a plain text or code where each word has the same value. The right way to go is to map your content using structured data (to tell what your content is about) and sitemaps  (file that tell how the website is structured) to show the scale and scope of the website.
Is your content and offer unique?
At the end, we would like search engines to see our website in a way we want and demonstrate that each page offers relevant and unique content to a user. It's a goal which is not always possible to complete but control – via robots.txt (file which blocks access to specific parts of the website) and sitemaps.
SEO can be a great acquisition channel that brings loyal customers at a lower (than your regular paid acquisition campaigns) cost. However, it's important to remember that while organic traffic is free, SEO is not. You have to consider:
Opportunity costs (time you would work on another channel and task)
Salary (content creators, developers, BI team)
Tools costs (even though Google offers a great bunch of tools which are available for free, the more experienced you are in SEO, the more advanced tools you would need to use)
To go for it or not is up to you, but as a reminder – by ranking no. 1 for "mobile bank" search terms only you can potentially get more than 600 app downloads a month.