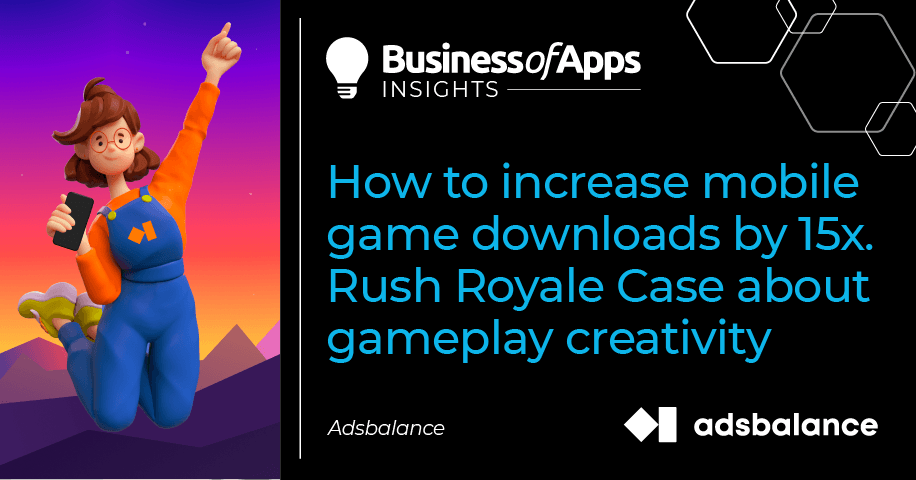 My. Games, an international mobile app publisher, came to Adsbalance to convert more leads worldwide and boost conversions of the app Rush Royale with the help of performance marketing. In this article, we will take a closer look at how creatives can influence the end result of an ad and highlight the lessons we should take away from each example. Stay tuned to learn more on how to increase the number of downloads by 15 times with the help of our 5EC (the 5 points of Effective Creative) guide.
The game facts
The Rush Royale is a mobile Tower Defence application that enables the user to try a new role of an RPG hero instead of a traditional tower. So, if you are a fan of TD and dreamed about becoming a mighty warrior or a wizard, then this game is for you. Available for Android and iOS, the app has reached a remarkable 24 million downloads worldwide.
Process
As part of Adsbalance mobile performance efforts, the team created an advert strategy to attract new users to Rush Royale and maximise the conversion rate. It included the KPI of ROI of more than 100% and a set of creative design standards, such as a catchy visual and clear message. As for the differentiation of the ads, marketing gameplay alone was not enough. Therefore, through:
Adding personality to the ads
Showing only the actual gameplay
And running ads on Facebook geo-worldwide
It was possible to reach more users and generate emotional engagement with creatives.
More specifically?
After research, Adsbalance decided on:
Developing a promotion strategy and launching the ads in a tight timeframe.
Conducting extensive tests and identifying the most effective advertising platforms.
Creation of more than 500 creatives (videos, banners) for the launch date.
Creation of ads based solely on actual gameplay mechanics following the 5EC rules.
5EC or how to create engaging creatives solely on actual gameplay?
The design of creatives for an app might be challenging, especially if there are gameplay restrictions. And only with experience does it become clear what a user wants and how to attract his attention. For this reason, Adsbalance over years of service has formed a 5EC checklist that is constantly updated and serves as the holy grail for designers. It includes five versatile points of Effective Creatives that eases the process of creative design. Used with Rush Royale and after updated, 5EC creatives ought to be:
Legible;
Engaging;
With elaborate details;
Clear;
Laconic.
Legible
To make good use of the information, the text on an ad must be legible so that users read it without effort. Therefore, the creative should have a clear font that does not blend into the background. The colour scheme ought to be consistent with the overall style. And all elements should be easy to grasp on both PCs and mobile devices.
Example
Source: Adsbalance
The result:
Conversion to purchase – 11%
CPI – $5
Platform – Facebook
Geo – Worldwide
Engaging
To increase the click-through-rate on banner ads, they should stand out from the crowd of posts, images and videos on social networks and engage a user in a conversation. Therefore, it is important to pique the user's attention and create a connection with an app with the use of emotional appeal. By adding, for example, to the banner any of the following emotional qualities, such as curiosity, intriguing, unusual, cause recognition of heroes, situations or location. So that user would want to find out what's next.
Example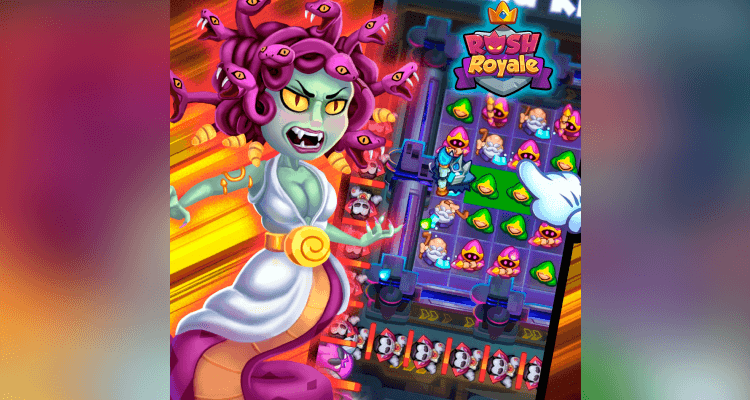 Source: Adsbalance
The result:
Conversion to purchase – 15%
CPI – 4$
Platform – Facebook
Geo – Worldwide
With elaborate details
So that the ad would stand out, each of its creo elements must be well designed. It is better to make a qualitative animation that includes smooth transition, engaging effects, and light that makes the picture visually "delicious" to the senses. Also, the creo must respect the game mechanics so that the user understands the setting and what will happen after specific actions. For example, when a creo shows an attack in progress, the damage knocked out should be demonstrated afterwards.
Example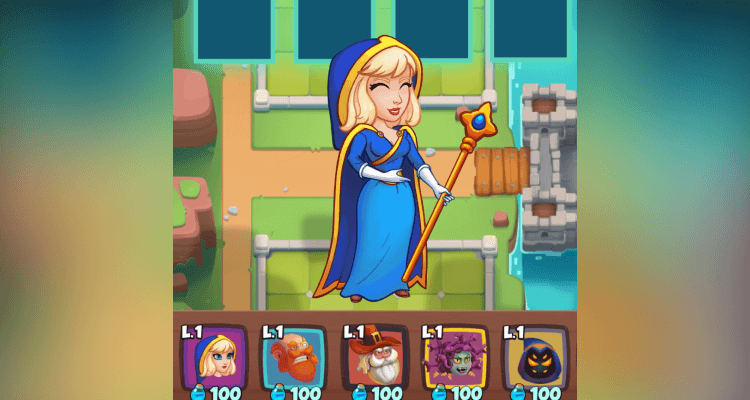 Sourcre: Adsbalance
The result:
Conversion to purchase – 13%
CPI – 5$
Platform – Facebook
Geo – Worldwide
Clear
The main message of an ad must be as apparent as possible to cause the user to make an action. A user from the first seconds must understand the genre of the application and what is the expectation from him. Therefore, an ad should include a call to action, such as "Win!", "Be the coolest!" or other.
Example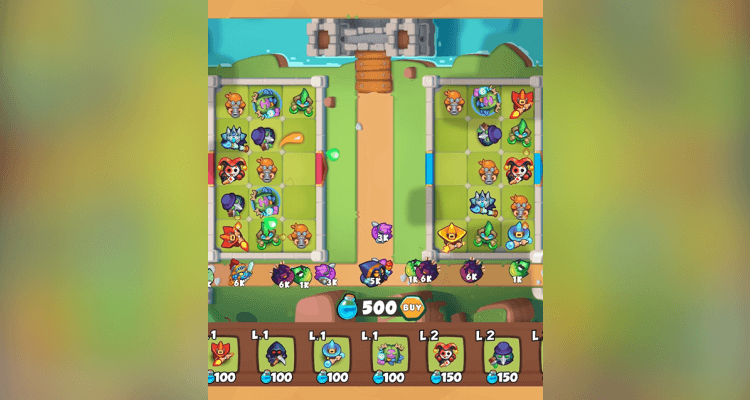 Source: Adsbalance
The result:
Conversion to purchase – 15%
CPI – 4$
Platform – Facebook
Geo – Worldwide
Laconic
For clarity of perception of the banner, it should not be overloaded with elements and have only one main focus. For example, the focus can be on: characters, objects, a group of characters, interface elements or gameplay. It eases the process of User perception and helps designers create a more laconic creo in which each design component complements the other.
Example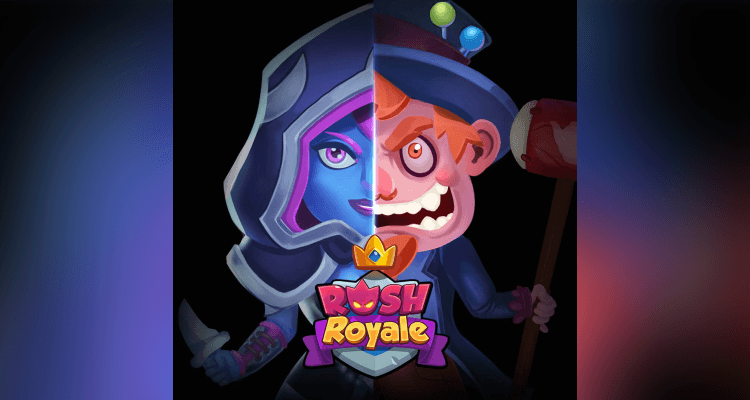 Source: Adsbalance
The result:
Conversion to purchase – 12%
CPI – $6
Platform – Facebook
Geo – Worldwide
As soon as we received the first results on ads, we removed ineffective creatives. And only those with high conversion rates and CPI continued to work. With this, it was possible to allocate the budget and increase the effectiveness of the Rush Royale app promotion.
The result
During six months of hard work on creatives, we have achieved decent results.
We could increase the number of downloads by 15 times compared to the initial tests. That is from 300 instals to 6000 per day. Also, we exceeded the KPI set by My.Games. By the end of 180 days, the return on investment achieved an exciting 250%.
As a result, the popularity of Rush Royale increased among its target audience. Thereby, not only did My.Games receive a new user base at a low cost, but the company also has increased its App revenue as traffic paid off. Therefore, we strongly recommend following the 5EC rules to get guaranteed results in App promotion. Since by performing tests, adjusting and eliminating non-converting creos, you can attract more attention from users and allocate your budget more accurately.