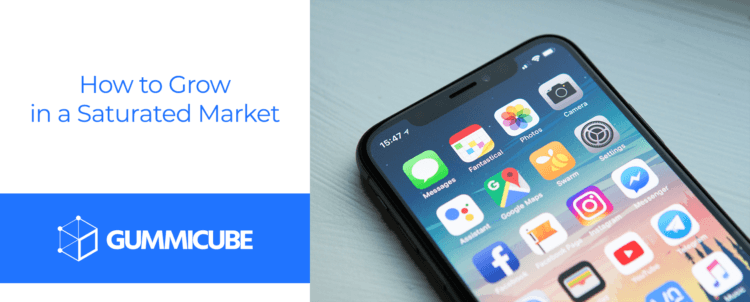 "Good artists copy, great artists steal"
From shared mile tracking apps, to learning how to code, to setting up vegetarian diet plans, if you can think of something, there's most likely an app for that. Actually, there's a lot of apps for that. Thousands of apps are launched daily on both the Apple App Store and Google Play Store and there are a lot more copies than innovative ones. As a result, some people are starting to think that the mobile space is too saturated to grow in. This is not the case. A lot of times it comes down to two key areas: the app's uniqueness and its ASO strategy.
Make Your App Better/Unique
Pablo Picasso famously said "Good artist copy, great artists steal," and in the world of apps, many know how to copy, but barely know how to steal. Whenever a new trend arrives, "good artists" flock to the scene, shelling out copy after copy, resulting in a saturated, and often time lower quality, market. A modern example is the proliferation of battle royale games since Fornite's rise to fame.
"…the mobile space is not a 'build it and they will come' type of playing field."
But as history has shown, it's not about copying, but about creating a refreshing and better experience based on what's currently available. Let's take the match 3 genre; despite being one of the most competitive genres in the app stores, several apps are able to bring their own unique experience to the scene. WWE Champions, for example, blended match 3 mechanics with wrestling gameplay to create a unique fighting game experience. Then there's Homescapes, a home design game that uses match 3 mechanics to solve in-game puzzles. Each game takes the match 3 gameplay popularized by Candy Crush, and creates their own unique experience.
There are too many developers out there who copy others without making any real improvements. If you are planning on entering a saturated market, do your due diligence, research the market and see what is lacking or what can be changed, then execute on it. The opposite is also true: if you create a lackluster copy, you're going to get lackluster results.
Optimize Your App
In recent years, Apple has been moving towards Search as a means for app discoverability, lowering the return on category rankings. Apple has even stated that 80% of downloads in the App Store come directly from Search. It should also be noted that the mobile space is not a "build it and they will come" type of playing field. Again, thousands of apps are launched daily, and markets are only getting more saturated. Luckily for many developers, many more are not taking advantage of App Store Optimization(ASO) to help them get discovered in Search. ASO can include continuously optimizing metadata, a/b testing creative for conversion and responding to user reviews. All three can help an app increase its rankings in Search, helping garner more installs on a rolling basis.
IMVU is an example of an app that became top-ranked in a saturated market after using ASO. IMVU competes in the virtual chat space, a space containing apps such as Snapchat, Avakin and Tinder, not to mention all their clones. After incorporating a few ASO best practices, from optimizing its metadata and testing several different creatives, their "daily installs increased by 45% on Google Play and 105% on the iOS App Store." For an app with over 4 million people logging in each month, this is a large return thanks to ASO. To help grow in a saturated market, definitely look into ASO.
It's a Long Term Game
Lastly, ASO is like stocks, in that it's a long term game. There is, unfortunately, misinformation out there leading developers and publishers to believe that by throwing money at ASO, they will see a 50% – 100% growth within the first 30 days. This is not how ASO works. The truth is when launching a new metadata update, it can take Apple three to four weeks to index your app for keywords, taking even a week or two long for Google play. If planned out properly, one A/B tests can take up to two weeks to get clear results, although it could take longer. Overall, it takes time to gather learnings and understand what App Store and Google Play Store find your app relevant for. Especially in a saturated market, it can take time to break through the clutter as your app continues to grow.
"…if you create a lackluster copy, you're going to get lackluster results."
Over a 12 month period, there are months where some developers may see small returns some months, with larger returns on others. No matter the return, each month offers new learnings that can be used to refine your ASO strategy. ASO at its core is an iterative process, and should not be used for quick, short term gains. If you are looking to grow your user base, and company, long term ASO is the way to go.