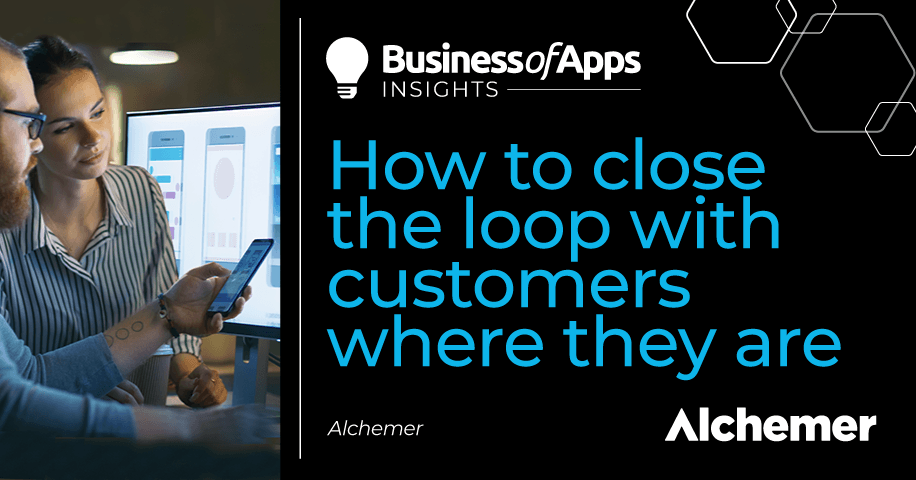 If your customers interact with your brand from their mobile devices, that is the best place to close the loop with them. But most companies don't. Most aggregate the data and drop it into a dashboard or report — very few reply to those customers who give feedback.
This is bad for business.
Companies that don't close the loop (respond to feedback) increase their churn by a minimum of 2.1% every year. However, companies that close the loop with customers reduce their churn by a minimum of 2.3% annually (according to CustomerGauge).
Closing the loop is not easy
While nearly 90% of VoC and CX programs use surveys, according to Forrester, less than 40% have a formal process for closing the loop.
Every year, Alchemer Mobile (formerly Apptentive) compiles data from more than 1.2 billion app installs. For 2022, brands using the product sent 34% more surveys than in 2021, reaching 30% of their customers. Even with more surveys sent, they earned an average survey response rate of 13%—almost two-and-a-half times the industry average of 5%.
Reconnecting increases response rates
These brands got a high response rate because they reconnected with consumers after receiving feedback. This can be as simple as asking consumers what they liked or didn't like or asking what they would prefer. It doesn't have to be 1-to-1; many of these companies have preprogrammed follow-up questions based on the survey results. Customers are 21% more likely to answer the next survey if you've closed the loop before.
In giving a voice to more of their customers than ever before, these brands learned how to adapt their apps to meet the needs of their customers. They engaged with their customers to make better product and resourcing decisions from a larger, collective customer perspective.
The teams who acted on feedback improved retention, reduced churn, weathered economic storms with more certainty, and delivered more products and services consumers would buy than their feedback-light competitors. Leveraging customer feedback acted as a cheat code for brands in the 2022 marketplace—and it's not slowing down this year.
Acting on feedback
We must close customer feedback loops. Capturing useful feedback and taking action on it is just the first step. Close the loop by telling customers their voices were heard—and show them what improvements were made. Proving to your customers that their voice drove impactful change is a powerful way to build loyalty and reduce churn. But many companies struggle to follow up on their customers' specific feedback in a personalized manner due to the difficulty of scale or limitations across their platforms.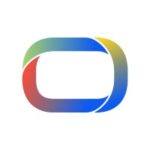 Responding to customer feedback in a personalized way is a powerful incentive proven to increase future survey response rates and drive customer loyalty. It's rare enough to be an unexpected delight, validates the time and effort your customers put into sharing their thoughts, and demonstrates their input is driving real change.
There are four steps to take in closing customer feedback loops:
Capture feedback
Quickly analyze feedback
Act on feedback
Follow up with customers who share the feedback
Simply following two or three of these four steps is not enough to fully understand the customer experience and inform your marketing and product initiatives. Mobile teams who will win in 2023 have figured out a way to incorporate all four into an ongoing practice.
And always remember that feedback is a gift, regardless of the medium through which it is collected or the sentiment behind it. Feedback is incredibly valuable and should always be treated as an opportunity to learn how to make better products and improve experiences for your customers.
Predicting churn
Today, most companies are unable to predict churn before it happens. This is because measuring real-time changes in sentiment has been largely impossible in most channels. But mobile is different. In 2022, an average of 15% of consumers shifted their emotions to Fan or Risk (Fans are those who answer "Yes" to the question, "Do you love this app? Risks are those who answer "No").
Among those who shifted emotions, an average of 52% of consumers shifted from Fan to Risk. By measuring real-time changes in sentiment, brands can get ahead of churn by proactively reaching out to consumers, especially those who have shifted from Fan to Risk.
However, not all Risks will churn.
Comparing churn risk for people who responded "Yes" to the Love Dialog (Fans) and people who answered "No" (Risks) tells another compelling story. We would expect to see people who say they love the app remain active longer because they are happy, and people who say they do not love the app drop off quicker due to a problem. However, in 2022, the churn risk to both Fans and Risks was within percentage points – with 64% of Fans and 62% of Risks staying with the app throughout the year.
This means that even though people at Risk are unhappy with the app, they're invested in making the app work better for them. Consequently, closing the loop with these patrons not only lets them know you heard them, but when you make changes based on their feedback, they are much more likely to convert from Risks to Fans.
Be wherever your customers are.
With huge response rates and real-time emotion switching, mobile has unique capabilities. Working to listen to customers across all channels and tap into their varying unique capabilities is a must because you need to know your customers well enough to predict their behavior, including where they'll engage. Mobile is the best channel for in-app feedback, but a sophisticated feedback strategy should cover multiple channels.
Investing in a holistic feedback strategy to close the loop means making calculated, collaborative investments across mobile, email, text, social, and more. To truly invest in customer relationships that stand the test of time means to know customers as well as they know themselves.
To download the 2023 Mobile Customer Engagement Benchmark Report, click here.