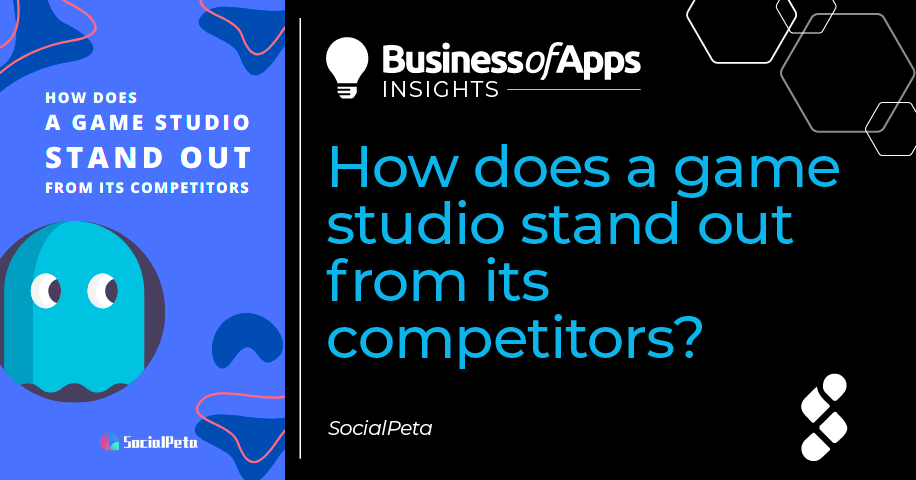 According to Newzoo's 2021 Global Mobile Gamers Whitepaper, the global mobile game market saw a total of $93.2 billion in revenue in 2021, contributing 52% of total global game revenue. And the mobile game market has been less influenced by the COVID-19 pandemic, recording a YoY growth of 7.3%.
The boom attracted more people to work in the mobile game market. According to the 2021 Global Mobile Game Marketing Whitepaper, many regions in the world reported a rising number of mobile game advertisers. For example, North America had over 41,000 mobile game advertisers in 2021, a YoY increase of 18.7%.
Number of Game Advertisers
Source: SocialPeta
It's believed that mobile app companies will increase their spending in the new year as more and more of them have felt the need to constantly optimize their strategies for project setup and product marketing. Product quality competition is a growing trend in the mobile app market, especially the mobile game market with increasingly upgraded game graphics and gameplays. Therefore, game companies will have to win with their technical and innovation capabilities in the future.
An earlier version of this post was first published on socialmediatoday.com.
As customer acquisition cost has been increasing year by year, it's very important that companies have ways to track market trends and quality creatives. And big data analytics tools such as SocialPeta can help them track the macro trends in the market.
SocialPeta helps you make your games stand out in global marketing
SocialPeta is one of the world's leading advertising and marketing platforms. With SocialPeta, you can spy on your competitors' ad data, and get insights and inspiration from ad data captured from global networks, media, and advertisers.
Get inspiration from 1.2 billion ad creatives
SocialPeta covers 70 countries and regions, and over 70 well-known ad channels worldwide, such as Unity, Twitter, YouTube, Facebook, and TikTok. We provide nearly 1.2 billion ad creatives, updating millions each day. SocialPeta is the best source of inspiration for ads.
Ad creatives and advertising intelligence
Source: SocialPeta
With the tons of creatives captured by SocialPeta, you will be able to better understand the latest and most popular patterns of creatives in the market. SocialPeta is a unique source of inspiration for you to further improve your marketing strategies. SocialPeta also provides creatives' impressions, popularity, and other third-party data, which will allow you to have a more objective knowledge of the performance of different creatives in different regions and through different channels.
Spy on the marketing strategies of advertisers, agents, and your competitors
SocialPeta provides over 5 million app advertisers' data and provides analyses of advertising creatives, texts, channels, and other information for you to grasp market trends. With SocialPeta, you can track the most popular advertising strategies and figure out the advertising cost indicators of Facebook through SocialPeta's advertising cost analysis.
Audience analysis, advertiser analysis, and copywriting inspiration
Source: SocialPeta
SocialPeta can help you get insights into the marketing strategies of the products you want to know about, including the number of creatives, advertising platforms, and types of creatives. As the old saying goes: if you know your enemies and know yourself, you will not be imperiled in a hundred battles.
Insights into Meta's advertising cost and industry indexes
Know about the rankings of CPC/CPM/CTR in leading countries.Search for different data presentations of CPA, such as purchases, activeness, installment, etc. You can know more about your advertising cost by comparing the above big data with your own products' advertising data.
Cost intelligence
Source: SocialPeta
With SocialPeta's huge data size and strong statistical capacity, you can quickly estimate the advertising cost on Meta's platforms in your target markets. So you can adjust your prices based on the data in order to achieve the highest cost efficiency.
Help many global app companies with cost reduction and effect improvement
We are very proud to say that we have worked with over 70% of well-known mobile app companies around the world, helping them make their excellent apps stand out in fiercely competitive markets. We are very happy to share with you those outstanding cases. Hope SocialPeta can provide more companies with tips for marketing their mobile apps globally.
Help Soha Game reduce its CPM by 15%
Soha Game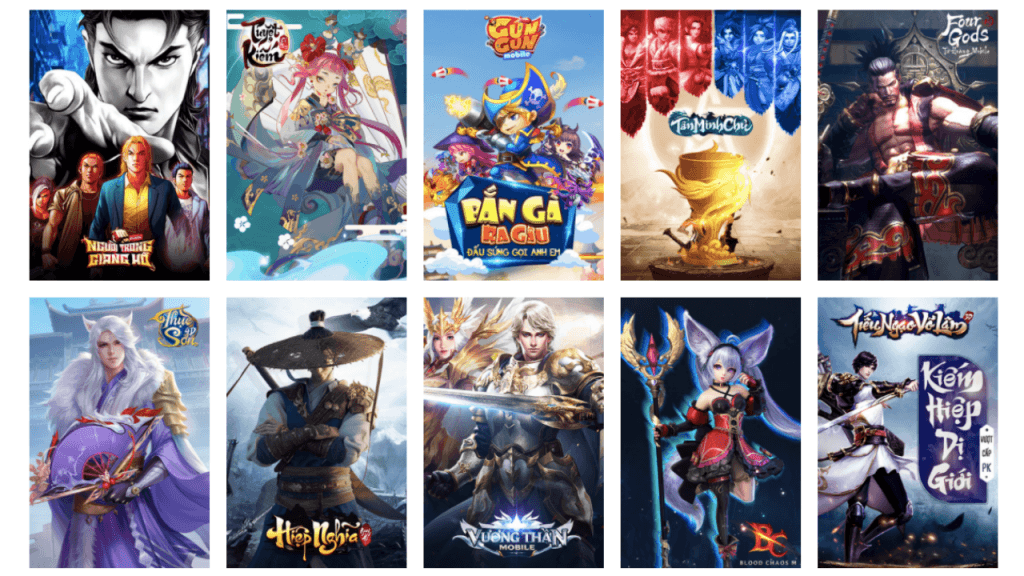 Source: SocialPeta
Founded in 2011, Soha Game is a leading game portal network in Vietnam, and also the first mobile game publisher in Vietnam. The games published by Soha Game generated the highest revenue in Vietnam's history.
To achieve more installments of their mobile games, Soha Game's marketing team invests quite a lot of money in ad creatives and brand promotion on social media each year. Before using SocialPeta, they had to spend weeks analyzing their competitors' creatives and games, as well as market trends. Many opportunities were lost because of the resources and time they had wasted in mobile marketing. Now with SocialPeta, they can take care of all those problems efficiently.
According to Soha Game's marketing team, after using SocialPeta, they recorded a decrease of about 15% in CPM and a decrease of about 10% in CPI. And with tons of ad data provided by SocialPeta, Soha Game doesn't need to waste money trying different ads. Because SocialPeta provides them better ways and more data for them to analyze their competitors' advertising effects.
Help Garena distinguish itself in fiercely competitive markets
Founded in 2009, Garena is a leading online game developer and publisher, with businesses in over 130 markets across the world. Its most important game is Free Fire which was the most installed mobile game in the world in 2019, 2020, and 2021, and also the highest-grossing mobile game in Latin America, Southeast Asia, and India in 2020 and 2021.
Garena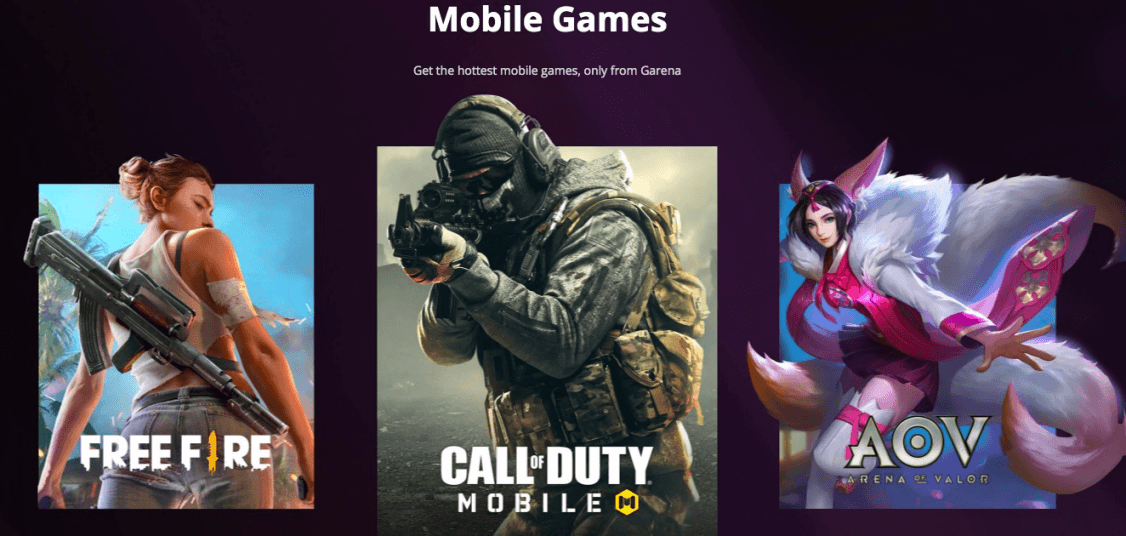 Source: SocialPeta
Therefore, Garena needs to pay constant and close attention to marketing trends and changes of competitive products in different markets. Working with SocialPeta is a very efficient way for them to quickly know about their target markets. SocialPeta's Advertising Intelligence provides Garena with a huge database of over 1.2 billion pieces of ad data, helping Garena complete multiple-dimension data analyses. Garena can get inspiration from many advertising campaigns, saving it much time in advertising design, and it can also get insights into the actual advertising activities of its competitors, including their advertising platforms, target markets, and changing trends of their marketing campaigns.
In addition to the above companies, SocialPeta has many other global partners, such as Tencent Games, NetEase Games, MOONTON Games, and AdSide Media. Big data analytics has become increasingly important. SocialPeta has been actively expanding its business globally, striving to establish cooperation relationships with more companies across the world. We are looking forward to working with more companies and making their products stand out from their strong competitors.