How should you pick your investor? How to create an effective mobile application?
Picture this: When someone's career takes off, Human Resource Specialists start lingering around to pick on them. Similarly, when someone finds a business idea flourishing, they attempt tagging it with their brand name.
Having a goal is extremely important. It impacts our journey onwards – whether big or small. Some businesses are clear about what they are trying to achieve. But it's important to consider how they can impact the goals that they set for themselves. You need to: (1) Visualize what you want to achieve, (2) Turn aspirational goals into concrete steps, (3) Review your approach regularly;
Must Read: 10 Impressive Reasons That Will Prompt You Invest In Mobile App Development
How to create an effective mobile application?
The more simple your day-to-day actions, the more likely you are to commit to them. Mobile applications have become the ultimate handy assistant, go-to thing for businesses and their customers.
These gain effectiveness if businesses make them user-friendly, easy to carry out, and resourceful. It makes businesses 'agile' in their goal-setting; If they are rigid in the goals that they want to achieve and are flexible and adaptable as they go about achieving them. To get the relevant results, they should create an impactful app. Businesses need to be able to react to what is going on around them and adjust their plan for reaching goals if necessary.
If you know your niche and wish to brand your app, you need to take small, consistent steps towards your goals. Go with adjustments at a time and avoid making changes unless it's obvious.
Create an elevator pitch to attract potential buyers. Investment has stages – you need to figure out the kind of capital that you seek. If you're a start-up, you'll be running a seed or pre-seed stage of investing. It means you don't have any revenue yet, and you do not have a fully built app. Adjust your expectations for the money/type that you expect. You'll be eligible to earn if your idea is worthy.
Next, it is essential to target the right investors. Find someone (Crowd funding – Angel Investors – Venture Capital Investors) to make the introduction for you to reach early-stage venture capital funds like First Round Capital or True Ventures.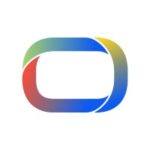 Compensate your initial elevator pitch with a pitch deck. Include ten slides that take under 20 minutes to showcase the value and work that you offer. Show your investors that you have ideas for a potential revenue model.
Create an app demo, make your mock-up. Practice your pitch. Anticipate questions your potential investors may have and practice giving the answers.
Must Read: 5 Biggest Challenges for Start-ups during Mobile App Development
Conclusion
: How should you pick your investor?
Build your network, Start with referrals, create online groups with meetup.com, reach out to a local Angel or Venture Capital association, search, and cold email, capitalize on social media, build an online network through brand awareness, and create an app demo. Weave your pitch so close that investors find it impressive. And choose the one that deciphers your idea into reality. Top mobile app development companies like Konstant Infosolutions help start-ups convert their ideas into reality viaminimum viable products. Their solutions include – on-demand food delivery, medicine delivery, grocery delivery, tutoring, hair cut, lawn mowing, babysitting, entertainment, education, finance, banking, sports, food, healthcare etc.