Crypto is one of the hottest niches right now, where with the proper skills and talent you can be extremely successful in a relatively short amount of time. In today's interview, Oksana Marina, CEO of FoxOffers affiliate network, will tell us how to enter the crypto niche, which GEOs to choose, what to watch out for, and what results patient affiliates can expect.
Oksana, can you tell us a bit about yourself?
I have been working in crypto since 2016. And since 2019, I've been growing an affiliate program in Ukraine. Today, FoxOffers' affiliate program has become a rapidly-growing and ever-evolving affiliate network.
You started making money by reselling goods online while you were a law student. What were these goods and how much did you make?
I was making small bulk purchases on Alibaba and reselling the products on Amazon. It was mainly accessories and jewelry. I was making  around $350. At that time, it was a good extra income for a student.
Why did you get into law school if you were more interested in online business?
At the time, there were no clearly defined goals related specifically to businesses on the Internet, although even then the potential of this area for self-realization was visible. But the demand for law grads and relative stability at that time tipped the balance in favor of the law faculty. I do not regret this choice, as it only expanded my knowledge and horizons. For me, education is also a lifelong journey, not just a formal academic course at a university.
You later moved to the USA. What was the reason behind this decision?
Personal circumstances, on the one hand. I also wanted to get out of my own comfort zone.
You worked for an ICO consulting company. What year was it and how did you get into this field?
I started working in this area in 2016. I became interested in Internet marketing. When I moved to the United States, I decided that the best way to cope with the stress of moving abroad was to add the stress of a drastic change of activity. So I began to study digital marketing more deeply.
Basically, I have worked comprehensively with ICO (mainly startups from the CIS), developed marketing strategy and helped with legal support to attract investments to the American market.
It wasn't just digital marketing – in those pre-COVID-19 times, offline events were all the hype. Probably one of the most memorable events was the North American Bitcoin Conference in Miami. The scale and level of organization left me speechless – I have never seen such a huge number of people inspired by one topic, all starry-eyed about it.
And Consensus from Coindesk in New York just « finished me off » in a good way. It was then that I realized the future is crypto and that I wanted to be involved in it. So I decided that I would be staying in fintech for a long time.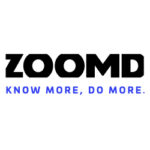 At what point and why did you decide to found your affiliate program?
The project our team was working on initially was focused oncertain markets, which limited our possibilities. From time to time there was a desire to test certain GEOs, but technically it was not feasible, and there was no business need for such experiments.
Well, at some point I wanted to remove restrictions for myself and the team so that we can explore and grow.
What were the difficulties involved in launching an affiliate program?
We were going to enter a market, where there are already well-known networks, as a no-name brand. In part, this could be compared to launching a sneaker line in a market that already has Nike, Adidas, and Puma.
Given the specifics and complexity of the niche, in which there is a lot of fraud and a lot depends on trust, it was difficult to enter the market without a name and credit. Therefore one of the most time-consuming parts of becoming an affiliate program was precisely building trust and loyalty with partners.
And in itself, a complete transformation of the business model and a shift in focus from a product to a network was a rather difficult challenge, both in technical and operational terms, and in building a team.
What offers did you start with?
We started with mainstream offers such as BTC Era, Bitcoin Loophole and Crypto Engine. We later diversified them with our own unique offers:
Flying Dollars has become a legendary offer in Poland. It still tops the popularity charts. No wonder it cost me several sleepless nights.
Bitcoin Spinner is a "hypnotic" crypto offer that confidently shows its performance in the Spanish-speaking market.
It is possible to call a cryptocurrency an evergreen niche as its popularity in the world either rises or falls? What are the pros and cons it has today compared to other popular verticals such as gambling, dating, or finance?
I would consider crypto a separate vertical, after all, its is still part of the financial vertical. Yes, we started with crypto and forex offers, but our capabilities and ambitions are much bigger and cover the entire financial vertical.
And in general, I can hardly answer this question with clear judgment. I don't think there are any downsides to the crypto niche at all, other than some complications.
Among the main pros I can highlight the following:
Higher earnings than in other niches
It is no secret that with a certain level of skill in this niche you can get the highest payouts. For those who put their mind to it, success stories with apartments in Dubai, Porsche cars and an altogether luxurious life are quite real.
Long-term hype
Today, like 5 years ago, this niche is at the peak of its popularity. It's hard for me to imagine what a substitute to crypto would look like. No niche is as relevant as crypto right now. And I do not see any objective reason for this interest in the area to decline in the near future.
Relatively high bar to entry
To some extent, this can be attributed to the cons. But I think this is a big advantage – and beginners and even experienced media buyers, who came from other niches, often take a more responsible attitude when they switch to crypto.
The only downside I can think of is the fear of failure.
What are the most profitable offers to drive traffic these days?
Of course, the most profitable offers to drive traffic come from a unique offer of a direct broker that specializes in trading crypto and other assets.
As a rule of thumb such brokers form a staff of experienced analysts who, in particular, not only understand the trading in financial markets in general, but also are aware of all relevant going-ons in the world of crypto. This allows brands to form strong sales teams and show high CR.
What GEOs would you recommend?
Tier 1 is not losing popularity, but it has many pitfalls and an increasing number of fraud cases. All this, of course, spoils relations with partners and makes it impossible to quickly scale up due to the necessary and inevitable hold.
Therefore I would pay attention to the promising markets of Latin America and Asia. The payouts there are naturally lower, but with the right settings, you can get a ROI of 380%, which one of our teams managed with Chile as the main GEO. The team earned $20,000 in 4 weeks.
Which traffic sources are better in terms of CR?
Facebook is a timeless classic so far. With a supply of accounts and patience, you can get from 6% to 15% CR (depending on the target settings, of course).
Google is the highest quality and one of the most difficult sources to work with (especially in our niche). There are many nuances but with the right selection of semantics and demographics Google guarantees CR of between 10-15%.
Native networks, like, for example, Taboola or Outbrain, will show CR performance of up to 25-30% with the proper set-up.
What does the audience for crypto look like?
Young audience, if we are talking about Tier 1 (25+), but not without exceptions – for example, the Latin American market where an older audience (40+) shows higher conversion rates.
People who are looking for new investment solutions – not only in conventional assets, but also those who want to ride the wave of the cryptocurrency boom.
People in search of passive income.
According to your statistics, how much do teams and solo buyers earn in crypto?
The golden rule here is that teams earn more, but it's not my place to tell you about the income of large arbitrage teams in the crypto niche.
But as with all rules, there are exсeptions. We have a case of a partner, a solo media buyer, who could send 100+ leads daily to GEO with a fairly high payout and CR of about 10%. Accordingly, his results were equal to the turnover of the average team of 5 people. During our nine months of collaboration, he earned a new Porsche.
What plans for growth and development do you have?
We are preparing a few more nice perks for our partners:
For existing partners, we provide support with creatives, landings, ads, and most importantly, we share new funnels and approaches tested by our in-house media buying team.
More seasonal promos, gifts and a bonus for new partners who start sending traffic to our offers and receive their first deposits – we give them a $150 bonus on their first payout.
What advice would you give to people who have just started in the crypto niche?
Firstly, consult with FoxOffers managers. Our guys will propose relevant offers with top conversion to start according to your resources and volumes.
Secondly, even if you are currently working with Tier 1 or exotic GEOs with high payouts, then in crypto I would advise you choose a GEO where you clearly understand the portrait of a potential lead and can optimize the campaign as soon as possible.
Tell us something about the FoxOffers team. Would you mind sharing your plans for the near future?
Our team is 100% Ukrainian. And now the whole world knows how cool we are!
Because of the war, we have filtered the list of partners we have worked with before. Net-15, Net-30 are not the only thing important for us, but also more profound things when it comes to relationships with partners. Our team relations are far from just professional communications now.
Regarding plans for the future – now we are actively growing an in-house media buying team and we are already getting 15 % CR in some Tier 1 GEOs. By the end of the year, our media buying team should have at least doubled.
In addition, we'll release a teaser of something huge you might be interested in. All we can say now – it's an exciting product we are developing now.