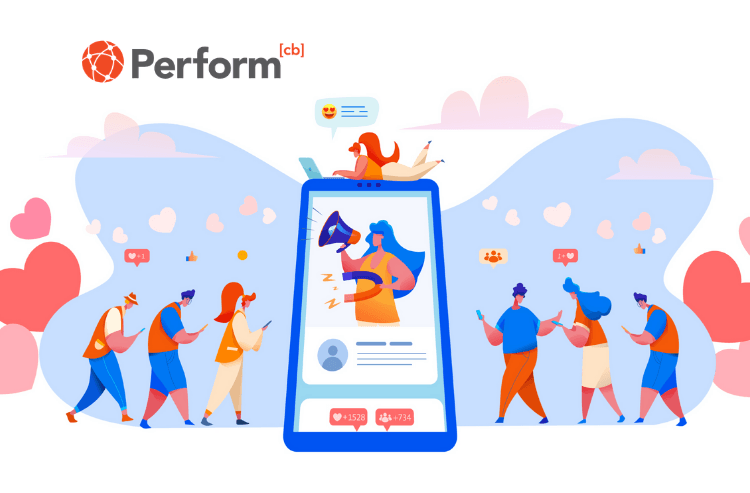 Today's mobile marketer has more options than ever before when it comes to choosing a method for user acquisition for their app. Gone are the days when you could only buy on a CPM or CPC basis, as modern performance marketing has given rise to exceedingly more advanced pricing models that better align with mobile marketers' goals.
And while there are still some instances where cost-per-impression metrics may be appropriate, most mobile marketers find themselves between the two main acquisition pricing structures – Cost Per Install (CPI) and Cost Per Engagement (CPE). But which will deliver the highest return on ad spend?
Ultimately, the answer depends on the action or engagement you're trying to promote with your mobile app marketing campaign. Before we discuss which goals align with which pricing models, it's important to have an understanding of what CPI and CPE models entail.
But for clarity's sake, let's first define the overarching pricing structure that encompasses both CPI and CPE – the CPA model.
Cost-Per-Action (CPA)
The CPA pricing model covers a broad range of 'cost-per' scenarios or actions – basing payment on metrics such as a purchase, a lead gen form fill, a subscription, an add-on purchase, an install, etc. Bottom-line, with the CPA model, marketers only pay when a specific, predefined action takes place. If a customer fails to complete the desired action, you do not have to pay for any of the efforts it took to bring the customer to your brand. CPA includes several pricing scenarios such as CPI, CPE, CPL and CPS.  For the purpose of this article, we are going to focus on two that are leveraged in mobile acquisition efforts, CPI and CPE:
Cost-Per-Install (CPI)
After decades of digital advertising focusing on the CPM (cost per mille, or thousand) approach, mobile advertisers hungered for an affiliate marketing method with a more measurable, accountable result. CPI was born of this need, and has become one of the most widely used pricing models for mobile user acquisition campaigns. The CPI pricing model allows mobile advertisers to move from paying for impressions or clicks, to only paying once their app has been successfully installed as the result of an ad.
Cost-Per-Engagement (CPE)
In the mobile space, CPA goals are a huge part of the post-install phase. More specifically, for these post-install events, the CPE pricing model is used. CPE is a sub-category of the broader CPA pricing model, only in many cases, it's specific to actions that happen within mobile apps. The CPE, or Cost Per Engagement, model pays when a user has completed an event that is achieved after the app has been installed, such as an account registration or in-app purchase.
Desired Outcome: Increase App User Volume
Using a CPI model is one of the most clear-cut customer acquisition models that marketers can employ if they are implementing a growth strategy. When utilizing a strategic CPI network, targeting methods can be employed to not only help marketers gain a higher volume of users, but to help ensure they are within the desired target audience.
Location, platform (iOS or Android), acquisition channel (social, search, in-app, etc.) can all be established when creating your campaign. CPI methods also help marketers supplement the slow build in app popularity that comes from organic growth, so it is perfect for implementing during an app launch or in moments when you need increased popularity for your app. In fact, using a CPI campaign works synergistically with organic efforts, in that the increased number of downloads produced via CPI will help increase the category rank of your app in mobile app stores. This higher visibility promotes greater organic installs (read more about managing your organic app growth expectations here).
CPI campaigns are straightforward and effective at increasing your app user volume.  But what if you're looking for actions beyond the install?
Desired Outcome: Increase Post-Install Activity
As common-sense would dictate, an engaged user of your app is significantly more valuable than one who installs and exits – and that's why post-install events are so important. A number of actions qualify as post-install events, from in-app purchases, to email capture, to signing up for paid subscriptions, and marketers can place payouts on those desired actions using a CPE pricing model.

The CPE pricing model allows marketers to target their consumers further down the mobile funnel, and to pay on a sliding scale based on the action the users carry out. And just like the CPI model, a CPE approach allows for the same detailed targeting abilities – from user platform type to acquisition channel. While the acquisition cost may initially be higher than a standard CPI campaign, don't let that deter you. The performance-based pricing model limits risk and allows you to focus on acquired users.
The Combined Approach for Optimal Results
Acquiring users is one of the first and most vital goals for the success of any app. But with mobile marketing continuing to boom in popularity, it's not always enough to just bring users to your app – they must be engaged to keep from moving to your competition, or succumbing to all the other app noise in their environment.
Though it's ultimately dependent on the stage your app is in, for many mobile advertisers, a strategic combined CPA approach that utilizes both CPI and CPE provides the best of both worlds – allowing you to place focus on both customer acquisition, and customer engagement and retention. When buying on a CPI pricing model, you can monitor and optimize toward the post-install CPE goal to ensure the campaign is most efficient. Through the CPI conversions, you can analyze retention rates and average cost per user, and CPE allows you to analyze metrics like lifetime value (LTV) and return on ad spend (ROAS).
With so many options to be considered, partnering with a trustworthy network can help marketers segment their UA budgets on the acquisition models that align best with their goals. Perform[cb] uniquely offers a wide variety of CPA pricing models, including both CPI and CPE, so that our app marketers can choose the approach that best backs into their internal KPIs.
Want to learn more about optimizing your mobile acquisition strategy? Reach out to the experts at Perform[cb] today!