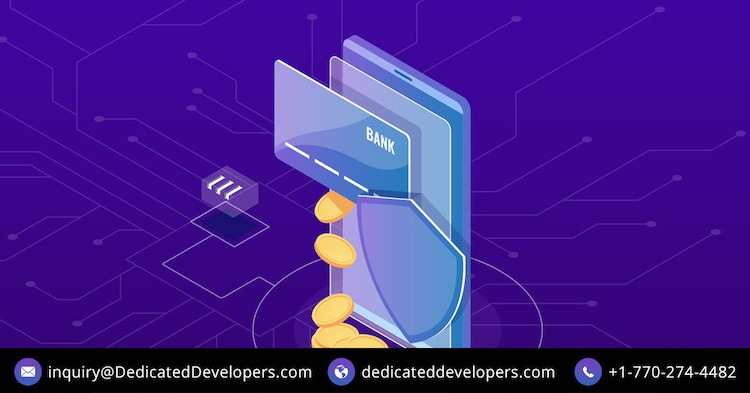 For a long time, technology and the digital revolution have simplified different aspects of our lives, thus saving us time and effort in different ways. Nowadays, making payments is not as stressful as it used to be, as mobile payments apps and wallets have simplified the process. The mobile payment market was valued at over $600 billion in 2016 according to the Allied Market Research report — this goes to show that a large portion of people in the world rely on mobile payment platforms.
The most effective mobile app platforms are the P2P payment apps which make sending and receiving money convenient and hassle-free. P2P payment apps have gained more traction compared to other payment apps. In this article we'll discuss what a P2P payment app as, its features, challenges, as well as the cost of building one.
What is a P2P Payment App?
P2P means Peer to Peer or Person to Person. Peer to peer payment apps are platforms that help people to transfer funds from their bank account to the bank account of another person. The use of P2P payment apps has gained popularity in many countries throughout the world. The mobile wallet app development market is expected to grow by over $330 billion by 2021.
A P2P payment app, developed by a mobile app development company in the USA, can be used to pay rent installments, cab services, utility bills, and bill splitting, and more.
Types of P2P Payment Apps
Standalone Payment App
These P2P app developers in USA have their system that accelerates money transfer in standalone payment apps. These standalone payment apps have an offline wallet that enables users to store their funds before offloading it. The leading vendors of this service are PayPal and Venmo with PayPal leading. PayPal is available in over 200 countries. Other platforms developed by app developers in the USA like this include Airfox and Square cash.
P2P Foreign Exchange
These P2P foreign exchange payment apps cut out intermediaries by offering currency exchange, thus saving the customer over 50% of transaction fees. 
P2P Lending Apps
These apps developed by a mobile app development company in the USA provide users with microloans with interest rates lower than the banks. They are advantageous to users who want to monetize their coffers.
Bank-Centric Payment Apps
Bank-centric payment apps are peer to peer apps that has a bank as one of the transaction parties. These apps can be divided into two categories by app developers in the USA: one where the bank has a mobile application, and where the P2P payment apps can transfer money via its partner bank. The popular bank-centric P2P payment apps includes Clear Change, Popmoney and Zelle.
P2P Cross-Border Transfer Apps
P2P apps like this allow the transfer of funds from one country to another. With cross-border transfer apps, remittance is not as costly, and transactions are very secure. 
Social Media Centric P2P Payment Apps
Over the years, different social media platforms have created P2P apps. A mobile app development company in USA (i.e. Facebook) has a payment feature attached to its messenger which allows users to transfer funds on the app. Google acquired Softcard to follow Facebook's lead. 
Related Article:  What Should You Know About the Apple Credit Card?
Features to Include in Your P2P Payment App
When you hire dedicated developers that offer iPhone app development services, you must ensure that they include some vital features. These features will play a major role in the success of your app, and without them it's impossible to last in the current market. 
Notification
Notifications inform the user when payment has been received or initiated—it also notifies the user of every activity on the app. When you hire dedicated developers ensure they include the notification feature as it's an important feature that all payment apps must have. Some P2P payment apps go as far as to send bill due date notifications.
Fingerprint Security Lock
There are a lot of risks associated with P2P payment apps because they contain vital credentials and bank details. These reasons are why it's crucial for mobile app companies that offer iPhone app development services to provide infallible security for their app. The security can be by providing fingerprint lock for the app, which will ensure that only the user can access the account. 
Transaction History Feature
Ensure that you hire dedicated developers that will include a transaction summary feature to the app. This feature is important as users will always want to see a history of past transactions made. 
Unique ID
A unique ID or one-time password is needed so users can verify a transaction before a deduction is made. To increase the security on P2P payment apps, it's essential that the developers that offer iPhone app development services include the use of a Unique ID or OTP in your app. 
Bank Transfer
Your P2P payment app must be flexible enough to allow the transfer of money to a bank account from the app. There are different business models for each P2P payment app – some include a small charge for every transaction, and some don't. 
Buy and Sell Cryptocurrency
For a long time, cryptocurrencies have been gaining traction around the world. Your P2P payment app must allow users to efficiently and seamlessly buy and sell crypto currencies. Including this feature to your payment app will set your app apart from others.
Related Article:  Cost and Features to Develop a Web Application
Challenges Faced During P2P Payment App Development
Regardless of the type of P2P payment app you want to develop, there are challenges that you'll face. These challenges include:
Security Challenges
Conversion of Currency
Regional / Geographic Limitations
Peoples' reluctance to change mindsets
Cost of Developing a Peer to Peer Payment App
The cost of developing a mobile payment app depends mainly on the cost of hiring dedicated mobile app developers. Developing a P2P payment app is expensive, and it requires a lot of skill and experience to develop a top-notch P2P app. 
The cost of developing a P2P payment app ranges from $20,000 to over $140,000 depending on the features to be included in the app. The number of developers, location of developers, and team size also play a role in the cost of development.
To know more about Mobile App Development Solutions reach us at +1(770)274-4482 or visit our website Dedicated Developers. Reach us at inquiry@DedicatedDevelopers.com.