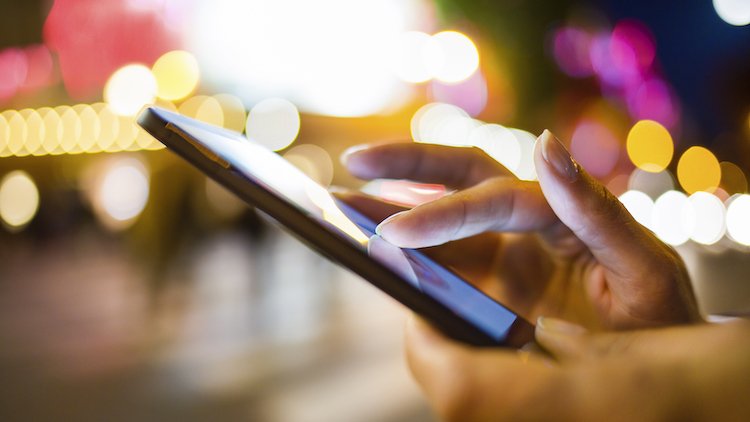 If one sits down to list the most significant technological innovations of the last decade, then Artificial Intelligence (AI) and smartphones will feature right at the top. Initially viewed with scepticism by everyone, AI has now become the cornerstone of all futuristic technologies being developed globally. Similarly, with their ever-improving functionality, smartphones have found a liking with all categories of users. Additionally, multiple apps available on various mobile app markets are enhancing the user experience to the next level. 
Now, when both these amazing innovations combine, the possibilities are virtually limitless. As per a report published by McKinsey, by 2030, almost 70% companies would have adopted either of the five different types of AI technologies, i.e. natural language processing, machine learning, virtual assistants, computer vision, and robotic process automation. Nowadays, the focus of mobile app development activities undertaken by multiple industries is towards integrating AI into the app and improve its functionality. One such industry where AI offers a lot of promise is banking.
Artificial Intelligence in Banking
While the banks do not operate round the clock; users want to complete their banking transactions round the  clock. For them, the best bank is one which offers them the flexibility to perform their transactions 24×7. This demand is satisfied easily by mobile banking. But then comes another big question mark. While mobile banking can help the users complete banking transactions round the clock but what about the customer support. This is where the need for artificial intelligence in banking comes to the fore. With help of machine learning and predictive technologies, AI has been enhancing the efficiency of mobile banking and has been helping banks offer a better experience to their users. 
AI is reshaping the consumer experiences of banking customers by integrating with the products and services offered by banks. Here is a brief analysis highlighting the different ways in which AI is reshaping consumer experience: – 
Customer Care: – Undoubtedly, chatbots are the best examples of practical applications of artificial intelligence. Unlike humans, chatbots do not have any fixed working hours. Once deployed, they can work 24×7 without any problems. Additionally, chatbots keep on learning about the usage pattern of a particular customer. It helps them to understand the requirements of a user in an efficient manner and then customised offer solutions. By integrating chatbots with the banking app during the mobile app development stage, banks can ensure that their customer care department is accessible to the customers round the clock. Moreover, by understanding customer behaviour, chatbots are able to offer personalised customer support and recommend suitable financial services and products accordingly.

 
Personal Assistant: – With the rising popularity of voice assistants like Siri and Alexa, customers now wish to enjoy the same level of convenience with their mobile banking experience as well. This is why many banks are now offering a personal assistant in their mobile apps. This personal assistant is essentially a software that recognizes the voice of the user, through Natural Language Processing (NLP), and is able to complete the desired task or offer required information in an effortless manner. This enhances the customer experience to another level and allows the mobile banking app to remain relevant in the present times.

 
Automated Transactions: – Paying the bills on time seems like an incredibly effortless task but in fact is anything but simple. With the help of artificial intelligence, users can now ensure that they never forget to pay any of the bills. Mobile banking apps now come-in with integrated automation technology which allows the user to program the payment for all the regular bills. On the scheduled date, the amount is automatically transferred to the vendor, relieving the users of any worries regarding payment of bills on time.
Personalised Reminders: – Mobile banking apps integrated with AI allow the customers to set various types of individualized reminders for particular transactions. This could be related to payment of a specific bill, balance falling below a specified level or any suspicious transactions. By performing these tasks, mobile banking apps are ensuring that not only does the customer enjoy a superior user experience but also enjoy safety from fraudulent transactions. Additionally, personalised reminders about the available bank balance also help the customer keep a tab on spending and regulate it as and when required.

 
Financial planning: – Financial planning is an area where most banking customers struggle. Whether it be millennials or mature individuals, they are often found lacking about putting their money to the right use. With the help of artificial intelligence, mobile banking apps are now assisting customers with their financial planning and wealth management requirements. These apps understand the financial behaviour of the user over time and then offer them personalised suggestions regarding the optimal usage of their money. By helping the customers earn better returns on their investments, AI-powered mobile apps are making banking customers financially intelligent.

 
Enhanced security: – Artificial intelligence is being used in mobile banking apps to improve the level of protection on offer. From intimating the customers about any suspicious transactions to blocking access from unauthorized channels, AI is helping bank customers enjoy a superior level of security without hampering their user experience in any way.

 
There are still specific barriers to adoption of AI in mobile banking, as revealed by a study conducted by EFMA, such as shortage of skills, legacy systems, and lack of a unified vision in the banking industry.  But there cannot be any doubt that AI-powered mobile banking is the way forward for the banking industry. Merely offering the convenience of accessing banking services with a mobile app might not cut it for the banks. It is imperative to integrate the AI technology with the various aspects of the mobile banking app to not only enhance the customer experience but also to engage the customers meaningfully in the long run. 
If you want to know more about what Volumetree does visit their website.