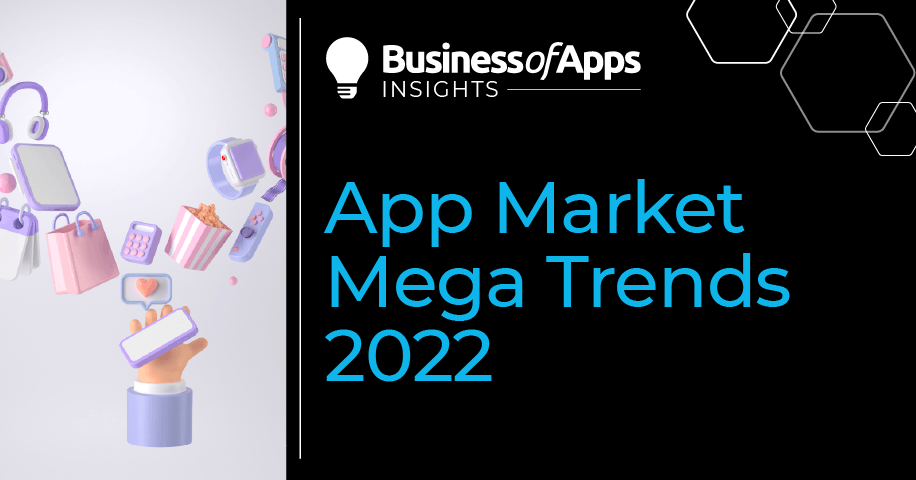 After the app market boom of 2020, which saw downloads grow by 23.8%, some projected a decline in 2021. That has not been entirely the case. In 2021, global consumer spending increased by 19.7% and first-time installs increased by 0.5%, according to data from Sensor Tower.
2021 played host to the formation of new app sectors and business verticals, with some forming as a by-product of the pandemic in the United States and Europe. The introduction of iOS 14.5 was another major event in the app development world, forcing marketers to come up with new ad strategies.
1. The app market will continue to boom
The app market has continued to grow at an unprecedented rate through the 2020-2021 lockdowns, with quarterly increases in both consumer spending and downloads. We expect this to carry on into 2022, with app developers exploring new verticals in augmented reality, crypto, e-commerce, delivery and mobility.
App revenues iOS and Google Play Q1 2016 to Q4 2021
App downloads iOS and Google Play Q1 2015 to Q4 2021
2. TikTok will reach 1.5 billion users
In 2022, the combined mass of TikTok and Douyin (Mainland China version) will surpass Instagram. App Annie estimates that TikTok will reach 1.5 billion active users in 2022. It already has 680 million active users on Douyin, combining the two gives TikTok enough to leap Instagram's reported two billion users.
Instagram has had an excellent 2021 as well however, with Reels drawing in hundreds of millions of new users in India who are unable to access TikTok.
TikTok is already the superior platform when it comes to setting trends and culture, with some of the most popular videos shared on Facebook and Instagram in 2021 copied directly from TikTok.
TikTok, Instagram and Facebook monthly active users Q1 2015 to Q3 2021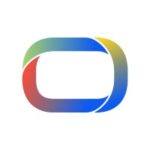 3. Further consolidation of content operators and ad platforms
Consolidation of advertising platforms and content operators will continue in 2022, as companies aim to create first-party ad services that encompass more of the marketing stack and sidestep Apple's tracking transparency. Deals like Applovin's acquisition of MoPub and Adjust and Digital Turbine's acquisition of Fyber fall into this category, which Eric Seufert at Mobile Dev Memo coined 'content fortresses'.
| | | | |
| --- | --- | --- | --- |
| Company | Acquirer | Price | Date |
| MoPub | AppLovin | $1.1 billion | October 2021 |
| Chartboost | Zynga | $250 million | May 2021 |
| Glu Mobile | Electronic Arts | $2.1 billion | April 2021 |
| Fyber | Digital Turbine | $600 million | March 2021 |
| AdColony | Digital Turbine | $400 million | February 2021 |
| Adjust | AppLovin | $1 billion | February 2021 |
4. Mobile marketers learn to live with iOS 14+
Marketers have been forced to change their approach on iOS with the introduction of Apple's tracking transparency. In 2022, expect further diversification of ad spend as ad platforms are revalued, the use of first-party data and alternative forms of marketing, such as influencer marketing. More marketers will take crash courses on SKadnetwork, which a cynic may say was Apple's goal all along with ATT.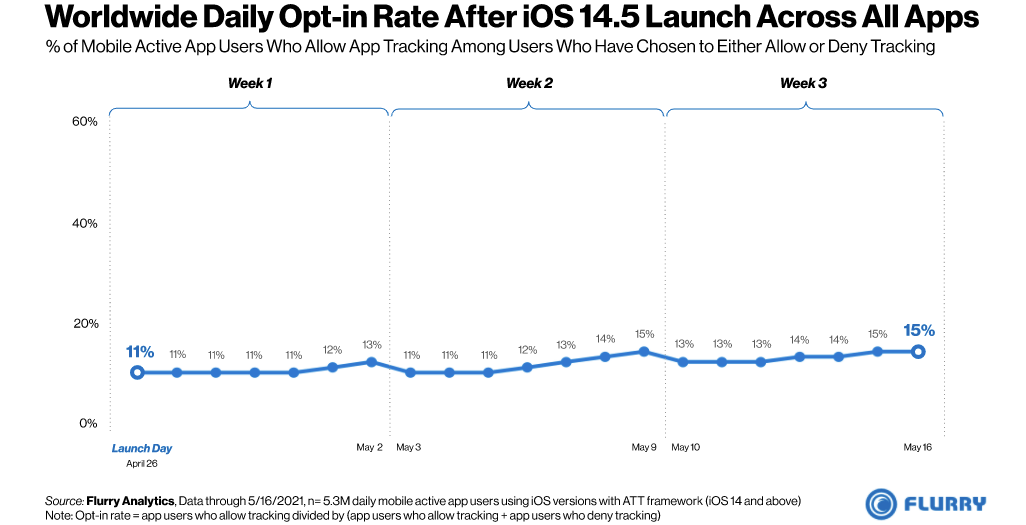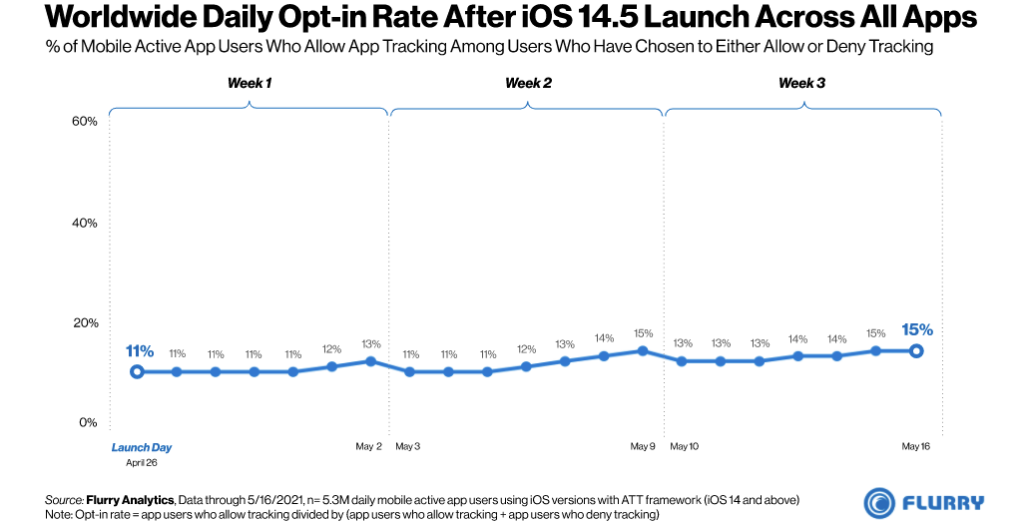 5. Platforms will be forced to make more concessions to app developers
Apple and Google have made preliminary concessions to app developers on revenue share, but we expect this will not be enough and more will follow in 2022. Pressure from regulators will increase, with some nations already filing antitrust probes against Apple and Google.
In South Korea, the National Assembly banned Apple and Google from blocking third-party payment solutions on their platforms. The ban is seen by some as a watershed moment that may compel regulators from other countries to follow suit.
Subscription revenue iOS and Google Play 2015 to 2021
6. Lots of mergers and acquisitions in rapid delivery sector
There are over 25 rapid delivery apps currently active in major cities. We expect most of these will either sell or die in 2022, leaving us with four: Getir, GoPuff, Gorillas and Flink. DoorDash, Delivery Hero and Uber will add new competition to the sector, with DoorDash acquiring Wolt and Uber setting up its own dark stores.
Rapid grocery delivery was one of the most well-funded sectors in 2021, with over $15 billion in venture capital raised for these apps, according to Pitchbook. At the start of 2021, Getir, Gorillas and a host of other apps launched in London, and at the midway point several launched in New York City. The graph below illustrates those spikes in downloads in London (Dec 20) and New York City (Jun 21).
Downloads of most popular rapid delivery apps 2018 to 2021 (mm) 


Note: Getir in blue, GoPuff green, Gorillas red, Flink yellow
7. Financial super-apps come of age
The mid-2010s brought us Cash App, Monzo, N26, Robinhood, Revolut and Klarna's US launch, but it wasn't until the 2020 pandemic that most of these apps earned meaningful income.
With this growth spurt, some are broadening their app functionality to include all sorts of financial services, similar to how a normal bank starts with an account and then tries to interest customers in other services. Instead of mortgages, loans and insurance, however, these new apps are focused on crypto, overseas transfers and buy now pay later.
Expect to see more of this in 2022, with PayPal debuting a new financial super-app, Cash App adding buy now pay later, and Klarna potentially adding banking tools.
8. Everyone gets into live shopping
Already a hit in China, the live commerce trend will finally take off in the West, primarily through TikTok pushing the new updates to its commerce platform to help influencers and brands sell items. Amazon, Facebook, Pinterest and YouTube are all working on live commerce features to integrate into their platforms.
China's live commerce economy has grown exponentially in the past five years, from $3 billion in gross merchandise sales in 2017 to $171 billion in 2020, according to McKinsey. One live streamer named the 'Lipstick Brother' sold $2bn of goods on China's Singles Day in 2021.
9. Apple's augmented reality glasses debut
Apple has been clear that augmented reality (AR) is the next step in hardware, with CEO Tim Cook calling it "critical" to the company's future. Some analysts expect an announcement in late 2022. Even though Google and Snapchat have both launched AR glasses, Apple's entry into the market may make all the difference in terms of developer interest and forcing rivals to launch their own devices.
But how big will AR be? Is it the next hardware leap, or a side platform like wearables?
Augmented reality vs virtual reality interest over time 2017 to 2021 (Google Trends)


10. Cryptocurrency concepts turn into apps
We are still in the infancy of what crypto could be used for, outside of buying coins and praying that they increase in value. In 2021, NFTs started to get some interest, with OpenSea NFT marketplace generating $3.3 billion in sales in December 2021. Coinbase plans to open its own NFT marketplace in 2022.
What comes next? Axie Infinity has shown the blueprint for how crypto games can be successful, but game developers looking to copy that formula need to make a game that is fun to play, with the blockchain economy in the background.
NFT Trading Volumes Jan 2021 to Sept 2021 ($bn)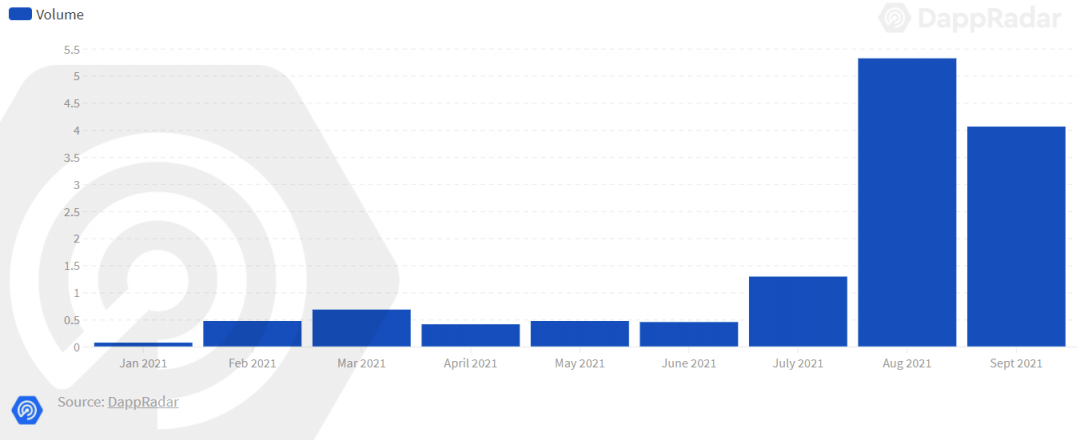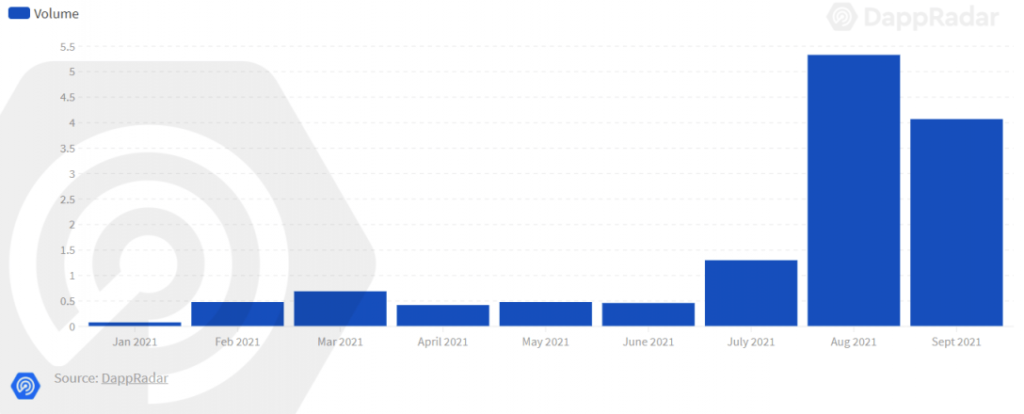 11. Metaverse tries to find a use case
There is still no clear definition of what the metaverse is, or isn't. If we follow Zuckerberg's thoughts, it is a universe of interconnected applications, similar to the internet, but inside a virtual reality headset. Getting to that point is going to require, as the internet did, a use case; a reason for accessing it for multiple hours a day.
Gaming is the obvious one, but there hasn't been a "killer app" for VR that has made millions of people go out and buy a headset like Wii Sports for the Wii or Call of Duty 4 for the Xbox 360 or PS3. If we consider the metaverse to not just be confined to headsets, App Annie projects that "metaverse" games, which include Roblox and Minecraft, will grow to $3.1 billion annual spend in 2022.
Stratechery's Ben Thompson has theorized that work may be the killer app. With work from home becoming the new norm across many industries, some businesses may explore building virtual or hybrid office environments.
Conclusion
2022 looks to be the year most of the world starts to "live with" Covid, although expect the conversation in all industries to still be led by the pandemic. Whether that leads to new business verticals in response to the new normal, we will have to wait and see.
In terms of venture capital, 2021 saw higher volumes than ever before. There were more IPOs than any time since the dot-com bubble, which may be suggestive of a potential market crash, although companies going public now are more fundamentally sound than Webvan, Flooz and Kozmo (brownie points if you remember any of those names). 2022 may see a slowdown on private funding growth, with some companies waiting longer to IPO due to adverse conditions for tech companies going public.
On the whole, 2022 will present a number of new challenges for business, but also new opportunities as we continue to look towards the next stage of mobile, whether that's web 3.0, mixed reality, or just better hardware for smartphones.