Forget painfully overdetailed slide decks and tedious lecture-based corporate training sessions. As modern businesses are actively looking for cost-efficient ways to activate employees and ramp up productivity, they are shifting budgets from traditional to digital and mobile training.
By 2026, the global mobile learning market is expected to grow exponentially to exceed $48 billion. The tremendous rise in the mobile learning market projections over seven years reflects the intensified need for training solutions that are affordable, accessible, and learner-oriented.
There are many means of corporate m-learning implementation, from developing a custom, purpose-built mobile app from scratch to adopting the existing content or learning management solution to the needs of mobile education. For instance, among the benefits of document management systems, there is an opportunity to use the same platform for managing corporate documentation and online employee training on desktop and mobile devices. Other platforms can be extended in a similar manner.
Corporate mobile learning must-haves
Corporate mobile training uniquely empowers employees to enhance productivity, improve results, and boost morale. Ideal for ever-occupied learners, mobile learning solutions allow them to acquire knowledge on their terms and in line with their busy schedules. By providing access to just-in-time information and serving personalized content, these applications positively affect knowledge retention and information recall. However, to deliver on these benefits, a well-crafted mobile learning solution must cover several key aspects:
#1. Varied content delivery formats
By relying on a wide range of content delivery formats, m-learning solutions support the full spectrum of learning styles and corporate training strategies. For example, OHS and compliance content can be efficiently conveyed through video clips. Interactive narratives are a powerful means of showcasing a company's story and best practices for employee onboarding. A game-based approach will actively engage corporate learners in solving their work-specific problems.
#2. Offline mode
Many employees prefer to go through corporate training materials outside of the office environment, often with no persistent internet connection available. That is why, for a mobile app to cater to the learners' needs anywhere anytime, it should provide offline support. Being able to download and view training content on the go even without network connectivity means that learners can use every opportunity to improve their skills regardless of the circumstances. Workers in developing countries, employees on business trips, commuters— all of these users can benefit from the availability of the offline mode.
#3. Multi-device support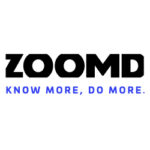 Imagine a situation when a person commutes back from work and begins a training module on their smartphone, but once they come home, they prefer to complete learning on a large computer screen. This can be achieved if a corporate learning app enables synching the progress across mobile and web devices. With multi-device support, a user could pick up learning right where they left off and continue their course using the chosen device and platform. By making learning content easier to consume, the cross-device syncing feature helps enhance learner engagement and promotes everyday learning.
#4. Bite-sized lessons
Embracing short attention spans is critical in effective mobile learning systems, as for most adults allocating an entire day or two for studying poses a challenge.
Mobile platforms make learning more consumable and effective by breaking material into small manageable snippets of content served and reviewed at the right intervals by applying spaced repetition techniques. This way, they not only help maintain learner interest but also positively impact knowledge retention without overloading the user with too much information.
#5. Group work and collaboration
Training programs that encourage learner collaboration reinforce teamwork performance; therefore, they are an important aspect of corporate training.
Connecting virtual learner teams can be achieved by integrating communication channels like blogs, communities, wikis, forums, and social media into a single environment that facilitates file collaboration, discussion, knowledge sharing, and project cooperation. Whether it's SharePoint or any other solution, leading document and content management systems already have full social support embedded, which eliminates the need for elaborate custom integrations.
#6. Gamification
Gamification techniques such as powerful storytelling, interactive hotspots, and AR and VR-based learning successfully complement more traditional means of content delivery. Through the creation of an immersive and rewarding learning experience, these tools provide positive reinforcement and facilitate knowledge acquisition. Game-based components can also power more engaging and thorough learning feedback. Apart from offering the usual grading system, innovative mobile LMSs may feature mini-games, review videos, interactive surveys, and pop-up quizzes to help users measure their progress and assess the current level of familiarity with the subject in question.
#7. Analytical insights
While most of the mentioned mobile learning features accommodate the learner's needs, embedded analytics supports training admins. Powered by AI algorithms, full-fledged mobile LMS solutions register and track critical data points, revealing hidden insights and learning patterns to tailor instruction for optimal results. Crisp, interactive dashboards feature auto-generated charts and reports, which help admins track each learner's course sign-ups, progress, certifications, and engagement. Additionally, mobile analytics allows collecting user feedback on the learning programs and enabling optimization.
Conclusion
Fully-featured corporate mobile training solutions successfully complement traditional training frameworks for developing employees' strengths. Flexible, readily accessible, and engaging, they accommodate short attention spans of the present learners and provide them with much sought-after convenience. From the corporate perspective, these on-demand systems decrease training costs and simplify logistics while fostering learner participation and enhancing knowledge retention.