Did you know that at least a part of your traffic might be fraudulent? And the saddest thing – when you buy it, you actually pay for nothing. Malicious bots mixed into your traffic can cause serious issues – from tainted brand reputation to thousands of wasted dollars. Paying for ads doesn't make any sense when they are shown to fake users – such "audience" won't bring you any conversions, brand awareness, or business development.
Unfortunately, bots are immutable for any niche. What is more, there are highly-technological ones developed in recent years – they are able to mimic human actions successfully, so distinguishing them with a naked eye is almost impossible. And there are more malicious and "smart" ones to come.
This is a problem unless you have a pack of anti-fraud features to detect and eliminate invalid traffic. However, no worries – there are bot-fighting tools to help you. 
The basic pack of anti-fraud technologies
As an anti-fraud expert, ADEX suggests that owning these features will save you from extra-spending – they are enough to keep your traffic valid. 
When fighting with fraud, time is everything – it is essential to track the user activity in real time and see if it is legit. You should be ahead of bots to prevent them from sneaking into your traffic flows and spoiling your campaign.
Postbacks tool sends alerts whenever dangerous activity is discovered. Adjust the parameters to distinguish fake users and stay aware of the traffic quality without any delays. After evaluating the performance data, make sure to block the sources marked as unreliable and keep the threat away from your website.  
Timing is everything when you fight bots – the slower you react, the more fake impressions you get. Instead of dealing with the consequences of a bot invasion, you'd better prevent it. With Postbacks, you can exclude all risks before they harm your campaign. 
Real-time analysis with the API feature
We all know that building a successful marketing strategy is impossible without precise data analysis. This activity becomes especially tedious when you have tons of information to retrieve and process.
API feature is all about automated data gathering and evaluation, which frees you from hours of hard work. The tool does everything for you – creates tokens, reaches information, makes sense of it, and provides clear results or even does some optimization work. As such, you've got a shiny campaign and a lump of free time to enjoy.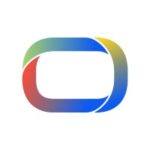 There is a neat and elegant anti-bot recipe – redirecting them to a blank page instead of your landing. You will need a Fraudulent Traffic Redirect feature to do so. This technology analyzes users actions and decides if they are real. If some visitors seem suspicious, the tool sends them to a blank page and they never reach your website. 
In addition to default filters, you can add custom settings and rest assured that your campaign is safe from fraud. 
To learn how this ADEX feature saves the budget of our customers, you are welcome to read this case study. Our client got rid of bots and saved his money without a necessity to do any manual work – the script did everything for him. In this story, you will see how the strategy works, check the statistics, and learn the results.  
Fraud reports to claim refunds
Unfortunately, it's not always possible to detect and eliminate fake traffic sources fast enough. Sometimes, advertisers fail to deal with the issue before it's too late and end up badly – their cash is spent with no results.
In such a dramatic case, you may want to ask fake traffic providers for a refund. As you may know, they rarely agree to return money, so the chances are never too high. Unless you have a customized detailed report with a full pack of evidence plus an experienced manager to support you. 
ADEX is a platform where you can form a convincing report, gain the backing of your personal manager, and increase your chances of getting a refund. Custom reports follow the highest standards of the advertising industry and include all the details to prove your point – information about the source, percentage of fake traffic, bot types, and statistics. 
Your manager will participate in a dispute and help you sound cogently. ADEX provides proactive support, always ready to arm you with solid evidence and strong arguments. As such, you've got more chances to restore justice and get your money back. In such challenging situations, it is important to have experts by your side. 
Did you know that some anti-fraud features can function on the deepest levels of your website, like HTML? This is exactly the way the JS Tag works. This feature is an additional level of security to detect and eliminate fake users. Works great when combined with other technologies. 
As you can see from the list above, it is necessary to have anti-fraud features with different functionality – detection, reporting, analysis, prevention, and elimination. What is more, whenever you miss the best moment to detect fraud, you need a plan B – a custom refund report done to your needs. With ADEX, you've got them all on a single platform, so there is no need for extra-search and unnecessary spending. 
Why do advertisers choose ADEX?
ADEX works with solo advertisers, small businesses, and large corporations. They choose us because: 
Our tools are automated
With ADEX tools, you can forget about manual work and data processing – most of them work automatically. The advanced algorithms will track your campaign performance, analyze it, detect suspicious activity, and take immediate actions. Just set the parameters and see the work done without a hitch. 
Implementing ADEX features is easy
We took care of your workflow convenience – our system works perfectly with a code snippet. What is more, JS Tag can be integrated with Google Tag Manager, which simplifies the process for everyone who already uses the latter. Starting your fraud-free advertising campaign is a matter of a couple of clicks now.
By the way, your users won't notice any changes – none of ADEX features impacts your interface or website speed.
Our customer support is caring
Not only our managers will help you form an anti-fraud report and participate in a dispute with traffic providers. They are always by your side, ready to answer all of your questions and guide you whenever you need help. You are welcome to ask our analysts for a consultant or reach your personal manager for support at any time. 
ADEX is an IAB Hellas member
Not so long ago, ADEX entered the IAB (Interactive Advertising Bureau) Hellas, which is a global digital marketing community. Also, our research efforts and expertise was confirmed by IAB TCF (Transparency & Consent Framework) certification, which makes us a reliable anti-fraud company acknowledged by the leading professionals of the niche. 
ADEX is on the Google Vendors List
Also, ADEX has passed Google Simple Verification and now we are on the Google Vendors List. Google confirms that our company meets the highest standards of GDPR (General Data Protection Regulation) and follows their regulations regarding reliability and security of our technologies. We strive to provide our customers with a safe and seamless experience. 
Ad fraud is one of the main reasons for campaigns to fail. However, once you rely on ADEX, invalid traffic won't be your problem anymore. Find all the tools described above on our platform – don't give those bots a chance.