The biggest app market in the world by user numbers and revenue, China continues to grow its app user base. The vast majority of internet users access the internet via mobile and so apps are highly popular. The smartphone market is highly competitive and domestic companies control a significant share, particularly Huawei.
Around two-thirds of smartphones in China use the Android operating system, with the vast majority of the remainder using iOS. With Google Play unavailable in China due to disputes over censorship, the Android app market is highly fragmented. There are more than 100 mobile app stores for Android smartphones, the most popular being the Huawei App Store.
Another option for developers is to create mini programs which can be access through the WeChat app. There are more than 3.5 million mini programs on WeChat with 450 million daily active users. These mini programs cover everything from covering social media to payment services, and retail to messaging.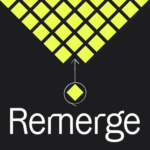 In 2020, Reuters reported that Xiaomi, Huawei, Oppo and Vivo were working on a platform for developers which would allow them to upload apps onto all four of their app store simultaneously. However, progress on the Global Developer Service Alliance appears to have been affected by the coronavirus pandemic.
The Chinese government maintains strict controls over the apps available in app stores in the country. The Cyberspace Administration of China removed 55 apps in the first quarter of 2023 for breaches including providing unauthorised news services. This has been contentious among developers who oppose censorship of their apps.
Apple in particular has been accused of succumbing to government pressure on censorship. Following a law introduced in 2017, Apple agreed to move its Chinese customers' data onto computer systems run within China by a state-owned company, without the encryption technology used in other data centres. The company also allegedly removes apps it believes the Chinese government would not approve due to controversial content including information about Taiwan and Tibet.
While the app market continues to grow in China, it is subject to more invasive government intervention than in many other countries. In August 2023, the Chinese government announced proposals to limit children's screen time with a "minor-mode". This follows a restriction on video game playing time for children introduced in 2021.
We have collected data and statistics on the Chinese mobile app market. Read on below to find out more.
Key Chinese App Market Statistics
The Chinese app market made $58.1 billion in revenue in 2022, up from $56.8 billion the previous year
In 2022, there were 974.7 million people actively using smartphones in China
WeChat was the most used app in China in 2022, with 1 billion monthly users
There were 111.1 billion downloads of apps in China last year
Users in China spent 1.2 trillion hours on mobile apps in 2022
Chinese App Market Revenue
China has the top grossing app market in the world, with a revenue of $58.1 billion in 2022. This is a rise of almost $10 billion from 2020.
Chinese app market annual revenue 2016 to 2022 ($bn)
Chinese consumer spend per user 2017 to 2022 ($)
Chinese Smartphone Users
The number of people in China actively using smartphones is nearing 1 billion, with 974.7 million active users last year.
Annual Chinese smartphone users 2017 to 2022 (mm)
Chinese Users by App
As of May 2022, more than one billion people in China used the messaging, social media and payment superapp WeChat on a monthly basis. Mobile payment platform Alipay had 901 million monthly active users and online retailers Taobao and Pinduoduo had 795.2 million and 728.2 million users, respectively.
Android usage by app in China 2022 (mm)
| Apps | Users (mm) |
| --- | --- |
| WeChat | 1012.4 |
| Alipay | 901 |
| Taobao | 795.2 |
| Pinduoduo | 728.2 |
| Douyin | 694.9 |
| QQ | 583.2 |
| Baidu Map | 538.8 |
| Baidu | 490.6 |
| Kuaishou | 480.3 |
| iQIYI | 470.5 |
Source: AppInChina
Chinese Smartphone Population
The Chinese population have rapidly adopted smartphones over the decade. 68.4% of the population had access to a smartphone in 2022 compared to 51.7% in 2017.
Chinese population smartphone usage 2017 to 2022 (%)
Time Spent on Apps in China
Mobile users in China spent between 1.1 to 1.2 trillion hours on apps each year since 2020.
Hours spent on mobile apps in China 2020 to 2022 (bn)
Chinese App Market Downloads
In 2022, Chinese users downloaded 111.1 billion apps, for an average of 114 downloads per user.
Chinese app downloads 2016 to 2022 (bn)
Chinese downloads per user 2017 to 2022
Chinese App Market Vendors
With Google Play unavailable in China, there are numerous Android app vendors provided by phone manufacturers. The Huawei App Store had the most active users each month in 2022, at 421 million. The Apple App Store is estimated to have around 222 million active users each month, based on market share in China.
Chinese app vendors by monthly active users 2022 (mm)
| App Vendors | Users (mm) |
| --- | --- |
| Huawei App Store | 421.8 |
| Apple App Store | 222 |
| Oppo App Store | 187.4 |
| VIVO App Store | 163.9 |
| Tencent My App | 156 |
| MIUI App Store | 97.8 |
| Baidu Mobile Assistant | 69 |
| 360 Mobile Assistant | 65.7 |
| Samsung App Store | 52.6 |
| Wandoujia | 13.2 |
Source: AppInChina