A 15-year veteran in incubating and building digital and technology businesses, Siddharth has steered multiple start-ups to success throughout Asia with his investor and industry expertise.
As the CEO of Tyroo, one of Asia's leading adtech platforms, he has been instrumental in bringing global brands such as Snapchat and Twitter to India by developing monetization strategies for the market.
An avid believer in the benefits of technology, he not only established performance marketing as an effective marketing channel in India but also enabled Tyroo to become a market leader in the performance marketing space within a matter of a few years.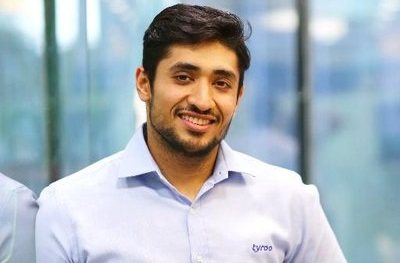 In your own words, what's your role in the app business right now?
We have been an integral part of the Internet industry for the last couple of years and the core of our business is to build and deliver solutions to help scale app-first brands. Mobile apps are a core segment of our customer profile, and we enable them to grow not only with new platforms but also with cutting-edge technologies that improve their ability to leverage advertising as a gateway to scale their business and business objectives.
How did you end up working in apps? / get started?
I started working in the app space in 2013 when digital-first brands first started prioritizing mobile apps as leverage for growth and success.
What are you most excited about in apps right now? (tech, trends, people, verticals)
I believe Asia Pacific is a massive region of opportunity—we call it the Internet velocity market.
Seeing apps trying to become super-apps and the creation of new app stores to compete with Apple and Google is truly exciting.
What do you like most about working in apps?
The sheer pace of the industry and the ability to create mass-scale impact.
What one thing would you change about the app industry / market?
I would love to see apps as the center of the digital world.
Where do you think there's an opportunity for apps / or unmet needs?
AI and super-apps.
If you weren't working in apps what would you be doing?
I would probably work in financial services.
iOS or Android?
iOS.
What app(s) have been most useful to you over the last year?
Apple Notes and LinkedIn.
What's on your Spotify / Music party playlist?
Tomorrowland – Winter Playlist.
Any Netflix/ TV show recommendations?
Peaky Blinders.
Is there anything else we should know about you?
Driven by the goal to create a trillion dollar worth of impact over the next decade by enabling millions of businesses across Asia to be successful and grow exceptionally fast.
Do you know someone driving change and growth in the app industry? Nominate an app leader here.