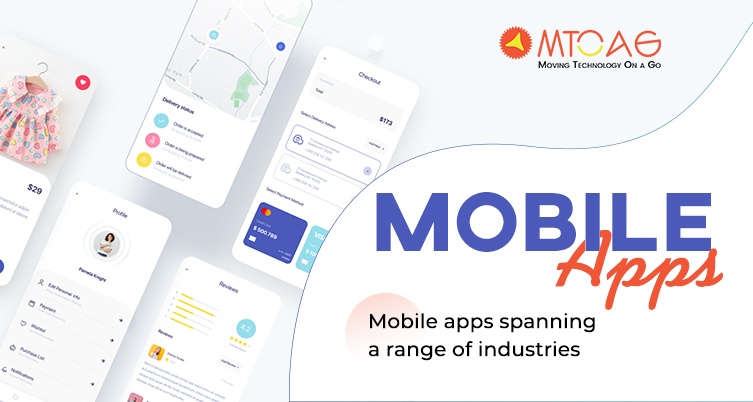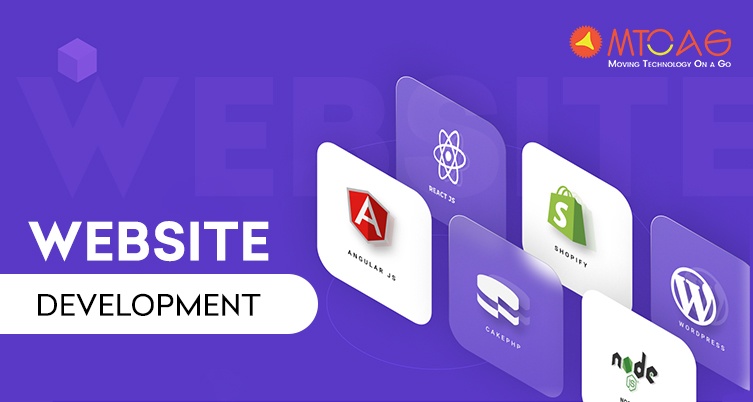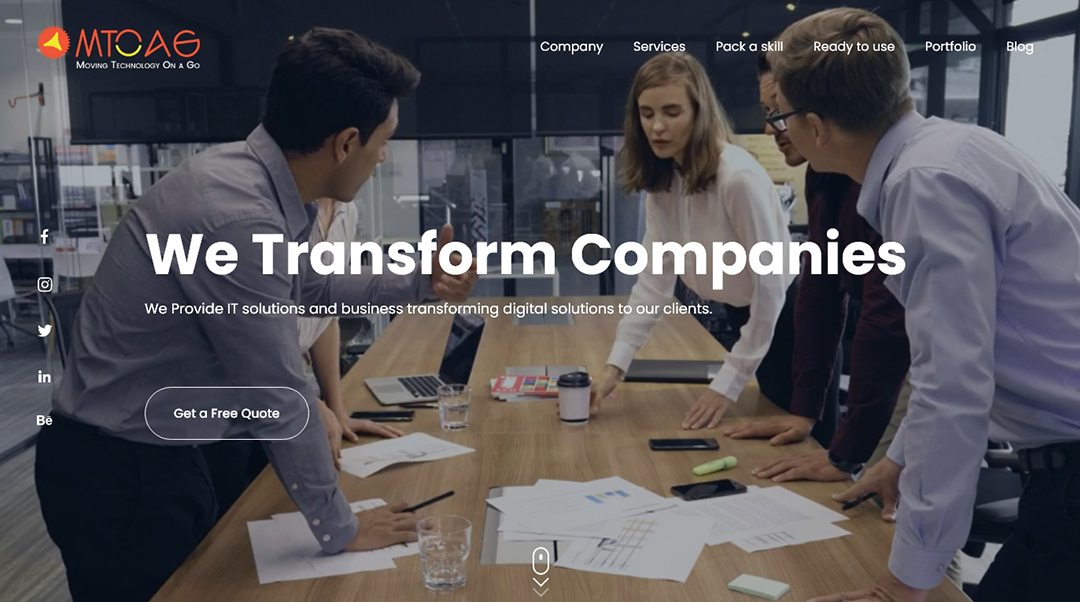 Mtoag Technologies strives to be the best in creating and developing technologically sophisticated mobile apps for the web, e-commerce, M-commerce, IoT, wearable, AR/VR, Cloud integration, cross-platform, on-demand, enterprise mobility, etc. Our main goal is to create and build platforms that let companies realize their full potential and boost the success and growth of their businesses.
Mtaog Technologies, a business that has been active in the IT industry since 2009, has contributed to the global success of more than 2000 businesses. Nippon paint, Bell Canada, Signature Kitchen, Secure America, Papa Johns, and several other globally significant small businesses are among the top corporations.
A group of devoted experts who are deeply passionate about and in love with what we do make up the Mtoag Technologies team. We are able to stay on top of the latest developments in creativity, technology, and advancements thanks to our broad team of skilled professionals, which also ensure that we can offer the same to our clients. Our expertise and experience have helped us establish a solid reputation in the industry and make us the happy recipients of numerous honours and medals.
Technology Stack:
Mobile:- Android, iOS, React, ionic
Cloud:- Amazon web services, Google cloud platform, Microsoft Azure
E-Commerce:-Magento, WooCommerce, Opencart, Shopify
Language:- ASP. Net, Java, PHP, AngularJs, NodeJs
Database:- MySQL, SQL Server, mongo DB
CMS:-Joomla, Drupal, Sharepoint
Agile:-Trello, JIRA, Basecamp, Asana
Mtoag Technologies Services
App Development
Cloud Services
Enterprise Software Development
LAMP Stack Development
MEAN Stack Development
AR/VR
Artificial Intelligence
Machine Learning
Internet Of Things (IOT)
Big Data
Team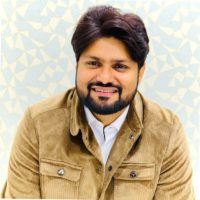 Yogesh Pant
Yogesh Pant is a CEO and founder of Mtoag Technologies, a Top mobile app development company specialized in android and iOS app development.
Office Locations
USA + 1 (856) 272-1112 5 Brentwood Place, Monroe Township, NJ 08831, USA
UK +44 (115) 888-0557 11, Barringer Way, St. Neots, Cambs. PE19 1LW
India +91 (141) 404-7957 41, Mtoag House, Goverdhan Colony, New Sanganer Road Sodala, Jaipur - 302019
Mtoag Technologies Data
| | |
| --- | --- |
| Founded: | 2009 |
| Employees: | 51-100 |
| Revenues: | 1 |
| Website Traffic: | 150-200 |
Sources: Company Data, Press Reports, Linkedin, Twitter, Owler, SimilarWeb
Mtoag Technologies Info
| | |
| --- | --- |
| Platforms: | Android, Augmented Reality, HTML5, iOS, Mobile Web, Virtual Reality |
| Locations: | India, UK, USA |
| Budgets: | Custom |
| Cities: | - |
| Verticals: | Ecommerce, Education, Enterprise, Financial, Games, Healthcare, Restaurant, Social, Startup, Travel |
Mtoag Technologies Competitors and Alternatives
Mtoag Technologies Reviews
Sorry, we don't have these details yet. If you are a Mtoag Technologies representative, please get in touch to add additional information and contact options to your profile.