GET A FULL DEDICATED TEAM OR HIRE AUGMENTED SPECIALISTS TO ADD EXPERTISE TO YOUR IN-HOUSE TEAM
Interexy is a Miami-headquartered custom software development company. Among our clients are such prominent companies as SAP, Pampers, General Electric, and tech product companies.
We provide custom software solutions and IT consulting services for 30+ industries, and our core focus includes the following:
 Custom software development;
 Healthcare (mHealth & telemedicine) development;
 App development (iOS, Android, Web);
 Web development (node.js, React, Java, .NET);
 FinTech development (AI and ML);
 Blockchain development (Solidity, Rust);
 DEXs, DeFI projects;
 UI/UX design.
What makes Interexy stand out?
1. Expertise – We work only with middle+/senior developers with relevant expertise;
2. Involvement – Our developers work on your project as full-time employees;
3. Speed – From first contact, you will have an engineer working on your project in up till 10 business days
4. Guarantees – We do replace the engineer in the 10 business days time frame if not satisfied with the performance;
7. Flexibility – Sprint-based payments or once a month;
8. Top 2% Development Market – We hire only the top 2% of talents from the market, meaning exceptional expertise, skills, and reliability.
Our flexible cooperation models allow our clients to choose one that best suits their needs. We would be happy to cover your unique needs and deliver results above the market quality regarding code, design, and communication.
Awards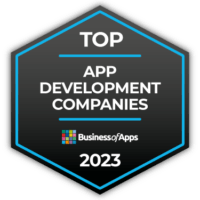 Interexy Features
Healthcare (mHealth & telemedicine) development
Custom software development
App development (iOS, Android, Web)
Team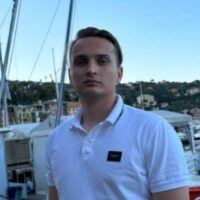 Stan Sakharchuk
Co-Founder & CEO My mission is to ensure that we, at Interexy, always stick to our values. We have an obsession with our clients' success, laser focus on a select few businesses and staying at the forefront of custom development to help our clients beat the market.
Office Location
1995 east Oakland park blvd, ste 350, fort Lauderdale, FL, 33306, USA