Imaginary Cloud offers custom Web and Software development that follows fast, reliable, and technical debt-free processes to ensure companies can scale without technology getting in the way. That is what we call seamless technology.
We are passionate about companies that want to scale, having helped many customers achieve growth, from start-ups to scale-ups to industry-leading brands such as Nokia, Thermo-Fisher, and BNP Paribas.
Over the last 13 years, with more than 300 projects developed, we have gathered many awards such as Top 100 Fastest Growing Companies, Top 1000 Global Companies in 2020 & 2021, UK Top B2B Company in 2021 & 2022, and Europe Best Workplace® 2022.
Imaginary Cloud Features & Services
Features
Reduce your development cost by up to 50%
Reduce your time to market by up to 70%
Start your project in one week
Eliminate any overhead and recruitment costs
Scale up or down your team as you require
Find the exact right expert for the job
Services
Software & Web Development
Mobile Development
Data Science/Artificial Intelligence
UX/UI Design
Code Audit
UX/UI Audit
Team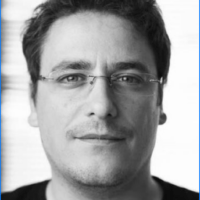 Tiago Franco
Tiago Franco (CEO) brings a unique perspective to software development. With a background in Software Engineering from esteemed institutions such as CERN, the European Space Agency, and the UK Ministry of Defence, Tiago recognized the need for a shift in focus towards the end user. He believed that the development process could be improved by prioritizing usability without compromising quality. Inspired by this vision, he established Imaginary Cloud, a software development company that strikes the perfect balance between usability and reliability, enhancing people's lives through innovative solutions.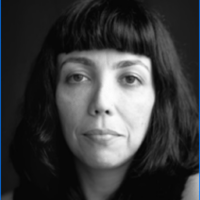 Eva Santos
Eva dos Santos  (COO) is a passionate Human Resources professional with 15 years of experience. She excels in recruitment, engagement, retention, career strategy, and compliance. With expertise in strategic planning, process optimization, and change management, Eva is a valuable mediator and motivator within Imaginary Cloud's team. Her focus on people as the core value of the company drives her to help individuals reach their potential and achieve strategic goals.
Office Locations
LONDON 26 FINSBURY SQUARE LONDON, EC2A 1DS UNITED KINGDOM
SAN FRANCISCO 4 EMBARCADERO CENTER,SUITE 1400 SAN FRANCISCO, CA, 94111 UNITED STATES
LISBON AV. ANTONIO AUGUSTO DE AGUIAR, 108, 3 1050-019 LISBON PORTUGAL
COIMBRA R. JOAO RUAO 12, 8D 3000-229 COIMBRA PORTUGAL
Imaginary Cloud Data
| | |
| --- | --- |
| Founded: | 2010 |
| Employees: | 51-100 |
Sources: Company Data, Press Reports, Linkedin, Twitter, Owler, SimilarWeb
Imaginary Cloud Info
Articles from the Imaginary Cloud blog: