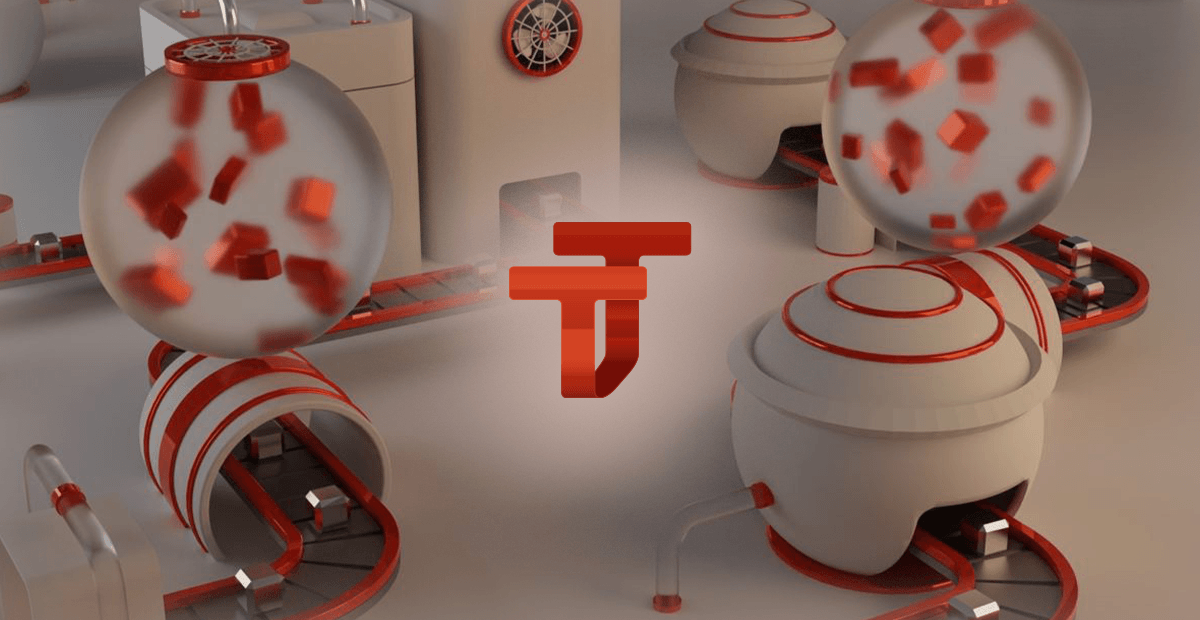 TraffMe – where does it come from?
Which CMO wouldn't dream about the useful all-in-one tool to control and analyze a brand's performance marketing?
That was one of many ambitious dreams of the FoxOffers CEO. These guys have launched the crypto affiliate network FoxOffers and for the past couple of years have been working with different performance marketing tools, though none of them has it all to fill the needs.
That's how the idea for the new product came up, so the FoxOffers team decided to expand and launch TraffMe. Finally, headache-free days for marketing managers are here! TraffMe is made to be the one tool you need to analyze, distribute, and manage traffic.
What is the main difference between the products that are already on the market?
As the team worked with various tools earlier they've found out that each tool has its flow.
Some were good at giving relevant stats, with a wide range of parameters to evaluate traffic quality but had a complicated interface that made the onboarding process longer and more difficult for new teammates and newbies partners to understand.
Another one was easy to understand and helpful for the partners, but the reporting system and therefore billing was quite a mess when done by supported automation in this software.
The general issue with all of those tools was that they all didn't cover all the needs for the finance niche FoxOffers works with – crypto & forex.
The dream transformed into a strategy and they decided to create a platform that would have all that was missing in previous ones.
Key features of the product
What to expect from the TraffMe traffic management system?
TraffMe is a customizable platform that networks and brokers will have the ability to use under their own brand as a white-label platform, so there won't be any worries about shifting focus.
TraffMe screenshot (1)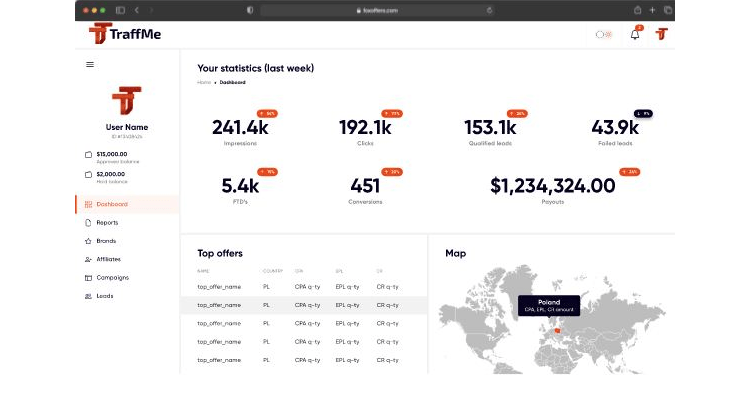 Source: FoxOffers
It will also have all the important and usual features like the ability to integrate partners via S2S postback or API. So both sides – affiliates and advertisers win their time and efforts with the most time-sensitive part – integration and launch of the campaign.
The general report will contain all the relevant information about each campaign's results for both sides such as CR, ROI, EPC, and various filters to make the report as relevant for you as possible.
And of course, there will be some key features that define and make the TraffMe platform stand out from other traffic management tools. Let's dive into it!
TraffMe screenshot (2)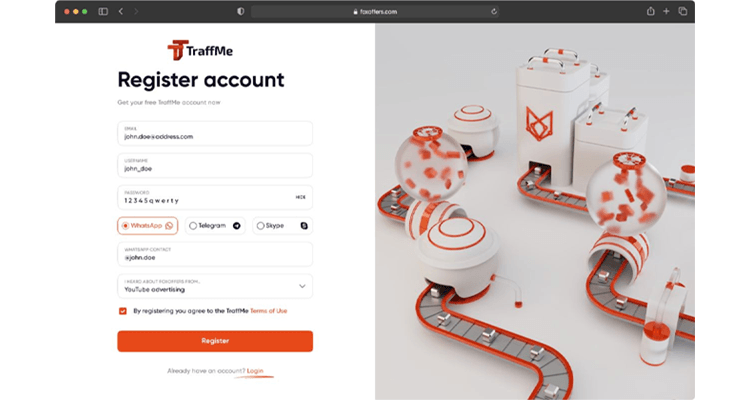 Source: FoxOffers
The first and foremost key feature TraffMe gets is an AI traffic management engine (Smart Distribution System).
To put it simply: the system will automatically match the traffic with the best offer for it based on various parameters of both of their performances. For example, you have 3 different offers for one particular GEO and 10 sources of traffic for those GEOs, so using AI traffic management allows you to automatically split these sources among the offers based on current CR and ROI, historical performance of each offer, and traffic source for this GEO, and even schedule set for each offer. Sounds like magic, but it's more than real – it's working!
Another feature that will free you of unnecessary headaches is TraffMe's well-thought-out role system. It's not only adjusted to the main industry needs and roles, but it's also customizable. So you can fit a role tree for your own business needs as well as access levels for each role.
Besides, the features mentioned above there will be many more tools that will make your performance marketing more effective and execute strategies faster. Like a redistribution engine that will help you monetize different types of traffic and reach new results.
When to expect?
Probably your main question now is when to expect TraffMe and when you can try it in action?
That's easy – TraffMe is estimated to launch in Q3, 2022 so don't hold your breath for too long as soon you'll be able to request and get a demo of this traffic management system.
Visit TraffMe and request a demo to learn more about the benefits of this platform right now!