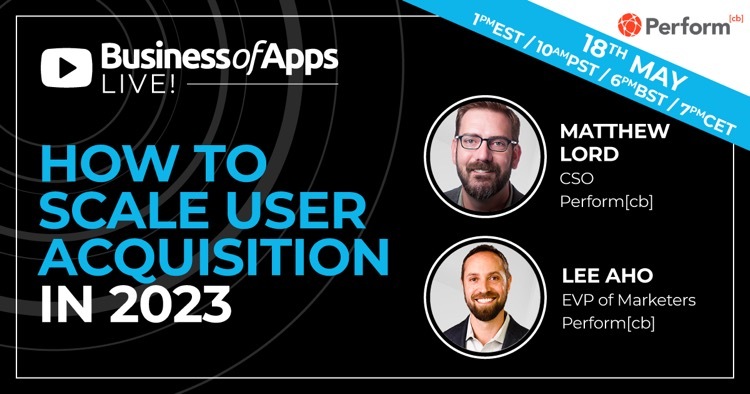 We live in a world where economic uncertainties and app user privacy concerns make it harder for marketers to meet their bottom line. Ad budgets are getting cut and marketers have to adapt to work with less data to build their ad campaigns with.
The question is – what is the right strategy to continue driving quality user acquisition at scale despite the abovementioned hurdles?
On May 18th, 10 am PST Business of Apps will host a live event with the experts from the leading performance marketing company Perform[cb].
Matthew Lord, CSO of Perform[cb], and Lee Aho, EVP of Marketers at Perform[cb] will cover:

Competitive optimizations for efficient ad spend

Maximizing reach through top traffic channels
Campaign strategies to test ahead of Q4
Three user acquisition success stories with top marketers, including FanDuel