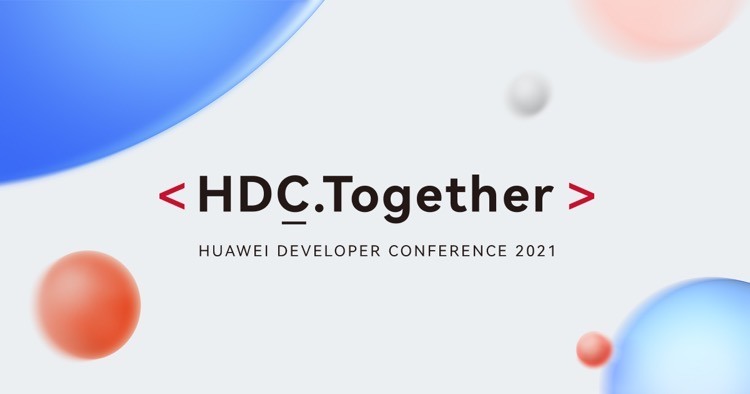 HDC 2021 (Together!) took place over the weekend, announcing the latest HarmonyOS and HMS updates alongside dedicated sessions showcasing how developers can leverage new Huawei features – relive the weekend with Business of Apps!
Last weekend, the annual Huawei Developer Conference 2021 (HDC 2021) returned, advising developers on the latest industry trends and revealing exciting announcements through a series of keynotes and tech sessions.
Introducing HDC 2021 with a highly anticipated keynote − 'On Track to Map the Future' − five Huawei speakers laid the foundations for the weekend by touching on Huawei's vision to build a smart, safe and flourishing ecosystem alongside its partners. The keynote revealed Huawei's plans to create a truly connected future, using the latest HarmonyOS and HMS Core 6 as well as AI technology to drive innovation amongst developers and build an all-connected digital world.
HarmonyOS and HMS Core 6: Laying the Ground for an All-Connected World
HDC 2021 saw the official unveiling of the HarmonyOS 3 developer preview, expected to go live in January 2022, as well as an overview of the groundbreaking tools that developers can integrate with for providing more efficient, easier to use and seamless services across devices.
Other highlights from the weekend include the news that the HMS ecosystem has now reached 5.1 million developers globally, continuing to grow rapidly, with over 173,000 apps now integrated with HMS Core.
What's more, AppGallery has distributed 332.2 billion apps inform January to September 2021, increasing global developers' revenue by 62% after collaborating with Huawei.
HMS Core 6 offers developers access to industry leading tools to help them build intelligent apps − incorporating 69 Kits and over 21,000 APIs from 7 domains, including 13 kits that enable cross-OS capabilities. Showcasing the capabilities firsthand, the event streamed live alongside sign language interpretations using HMS Core SignPal Kit to convert text into natural sign language, with an accuracy of 90%+.
Dedicated 'Tech. Sessions' show AppGallery's Developer Dedication
As well as hearing the latest Petal Search and Petal Maps updates, HDC hosted dedicated tech sessions to reveal AppGallery's latest efforts to provide full-spectrum support and expansion opportunities to its partners.
Looking at financial services, Huawei has made tangible progress to drive AppGallery's vision of global financial health, using HDC as a chance to update developers on the latest finance trends and how to leverage HMS Core's potential. Joined by futurist Brett King, Siri Børsum, Global VP Finance Vertical Eco-development & Partnerships at Huawei Consumer Business Group, discussed the importance of innovation and partnerships to bring more accessible and convenient financial services to every person, organisation and home.
The session reflected on Open Banking as a potential solution for driving inclusion, with Siri sharing examples of AppGallery partners Noffe and Bluecode, both of which are already leveraging Huawei's developer support to create more convenient services. Huawei also used the session to share the latest updates to user safety. With both privacy and security increasingly important in both the mobile landscape and financial services space, Huawei reassured developers of its dedication to protecting consumer privacy.
In the gaming session, developers joined Huawei's Alexandre Salem, Global Director, Global Partnerships & Eco-Development Business Department, to discuss exploring new gaming trends in a rapidly expanding market.
During the session, Alex commented on the increasingly lucrative gaming industry, which now sees mobile gaming as the fastest growing segment within that. Accounting for 48% of all 2020 gaming revenues, mobile gaming boasts a 13% growth from the previous year. The same trends can be seen across player base, with an equally positive momentum driving 6.4% growth each year.
The session showcased examples of how AppGallery partners are utilizing Huawei technology, for example, leading mobile game developer Gameloft  worked with AppGallery to launch over 11 games in total, creating a console-like gaming experience for consumers and resulting in a 70% increase in downloads in the first three months post-launch.
Playrix, developer of all-time hits such as Gardenscapes and Homescapes, partnered with AppGallery for its series of game launches and received full end-to-end support, including implementation of HMS Core Kits and promotions through Huawei Ads. This resulted in a series of successful launches globally with a strong download performance.
This year's HDC showcased Huawei's commitment to driving its hardware and software ecosystem with HarmonyOS, HMS, and AI at its core, working with its partners to bring new technologies and capabilities to its users. With three thrilling days packed with different developer experiences and talks, there's plenty of content to get through – luckily, developers can now stream each of the sessions in their own time through the official Huawei Developer Conference website, so there's no need to miss out!
Summary of Agenda – Relive the best bits of HDC 2021
Richard Yu, Executive Director, CEO of the Consumer Business Group, CEO of Intelligent Automotive Solution BU, Huawei
David Wang, President of the AI and All-scenario Intelligence Business Unit, Huawei Consumer Business Group
Zhang Ping'an, Executive Vice President, President of Huawei Consumer Cloud Service, CEO of Huawei Cloud BU
Tim Gong, President of the Software Dept, Huawei Consumer Business Group
Kevin Ho, COO of Huawei Consumer Business Group, President of the Handset Business, Huawei Consumer Business Group
Alexandre Salem, Global Director, Global Gaming Vertical BD, Global Partnerships & Eco-Development Business Dept, Huawei
AppGallery Tech. Session
Siri Børsum, Global VP, Financial Vertical, Global Partnerships & Eco-Development Business Dept, Huawei
Petal Maps Tech. Session
Petal Search Tech. Session
HMS Core 6.0 Tech. Session
And more……