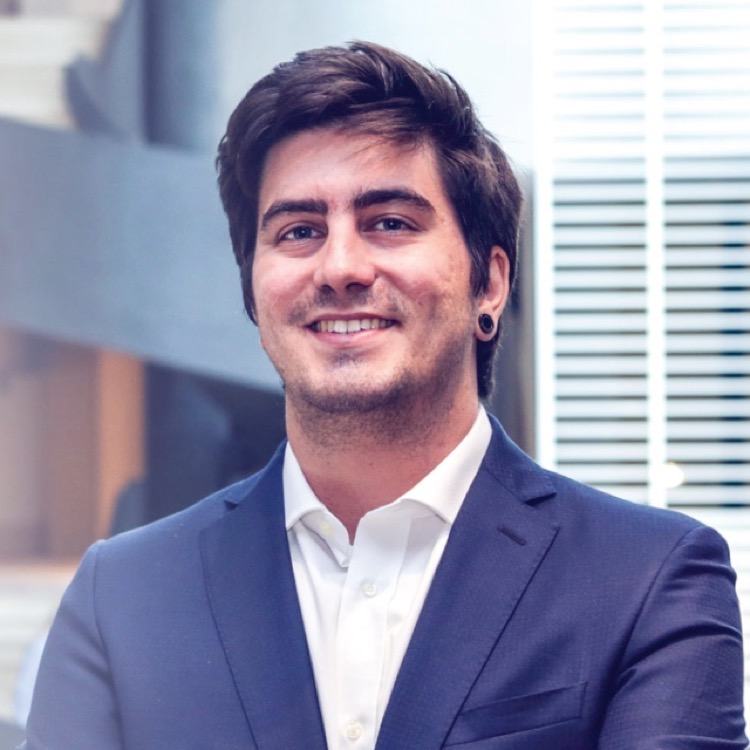 Tell us more about your story, how everything started
The Influencer Marketing Factory was started by just two co-founders in Miami, Florida. The goal was to start something small and bring something new to the table to grow demand. One of the co-founders was a huge fan of Vine, a video-oriented social media app that was popular circa 2010-2015 that has now since been discontinued. He saw an opportunity with the newer variation, TikTok being as successful as Vine was. With Instagram's organic reach capabilities decreasing, Vine showed to the world that with a six-second video, a user was able to accumulate thousands, if not millions, of views, even if they lacked a following. TikTok has a similar algorithm so as a result, The Influencer Marketing Factory was one of the first agencies to offer TikTok as a platform used for influencer marketing.
For their first campaign, The Influencer Marketing Factory worked with Sony Music and created one of the first hashtag challenges, now a popular form of marketing on the app. Shortly after its birth, The Influencer Marketing Factory became second on Google when people searched for influencer marketing agencies, positioning themselves well within the industry. The Influencer Marketing Factory has since partnered with Google, Facebook, Amazon, and other large brands. Within three years of operation, The Influencer Marketing Factory has grown from just two people to now almost 40. Since the company has grown, it has expanded to New York City, Milan, and London, but keeping its headquarters in Miami. About 40% of The Influencer Marketing Factory team is based in Europe and 60% are in the United States. 
Organic growth or VC funding?
Alessandro Bogliari, co-founder and CEO of The Influencer Marketing Factory says he is a large fan of organic growth and has always strayed away from VC funding even if The Influencer Marketing Factory received offers. This is because he prefers to have natural and stable growth over time without spending a large amount of funds. Due to the fact that The Influencer Marketing Factory is bootstrapped, they are able to make their own decisions without having to ask the board. This allows them to act with speed and efficiency because they do not have to ask someone else permission. 
What apps/software/tools can't you live without?
Bogliari says he lives by Slack, Trello, Zoom and his email. Slack and Trello help him communicate efficiently with his team members from around the world and keep their tasks organized. The influencer marketing industry is a fast-paced environment so communication is key when it comes to getting tasks finished and done correctly. He also needs his email to stay in touch with the company's clients. Bogliari also believes in staying informed of the events and news regarding the industry. He reads a minimum of 10 to 20 articles and skims 100 to 200 titles a day on Business of Apps, Social Media Today or The Information to stay up to date.
What makes The Influencer Marketing Factory different?
The Influencer Marketing Factory has always been in the loop when it comes to the latest trends. The co-founders and most of the team are not only of young age making it easier to understand the ever-changing culture of social media, but they also dedicate time every day to go on it themselves and study the trends and what works for brands. They use and analyze the newest tools so they can ensure what works best for their clients. The Influencer Marketing Factory also emphasizes open conversation among the team every week to make sure everyone is informed of the latest trends and tools to provide the best quality marketing to their clients.
Additionally, The Influencer Marketing Factory has also published multiple data reports, such as their Creator Economy and Social Commerce reports, that have been used by outside sources to gain insight on what's going on in the industry. The Influencer Marketing Factory not only markets itself as an agency but also as experts in the field, providing data and resources for others in the influencer marketing industry to use. They are a fast-adapting agency that is passionate about the industry and gives quality and professional service. 
Is there an industry that has made a difference for your agency this year?
With the impact of COVID-19, many apps came to The Influencer Marketing Factory as they wanted to take advantage of the fact people were spending more time on their phones. Apps from many different agencies wanted to experiment with new ways of marketing, as the traditional ways were not going to cut it as people were limited to their homes. With The Influencer Marketing Factory offering influencer marketing, more specifically on TikTok, apps were flocking from everywhere to work with them.
One category of apps in particular, dating apps, became super popular during COVID. People couldn't meet in person due to restrictions so many dating apps came to The Influencer Marketing Factory to boost their app through influencer marketing. Influencer marketing was a huge success as users trusted the influencers to give their honest opinions on products, and if the opinion was positive, the app would see huge growth. The Influencer Marketing Factory was able to get their clients to around $ 0.35 USD per install of an app, which is considered a great success. 
What's the future of influencer marketing?
Experts say that 2022 is the year of content creators, influencers and co-branding/co-creation. Users have shown that they will follow influencers across all platforms, allowing their networks to remain strong. People have also begun to understand what many creators really are: solopreneurs. It is predicted that 2022 will see a surge of investment into business tools for these creators to do things like launch brands or storefronts, banking, other financial tools, networking tools, editing tools, innovative ways to interact with their audiences, and more. Influencer marketing will also drive online sales by offering social commerce features. These seamless shopping features include in-app purchases and in-app storefronts users can visit.
Influencers will be seen leading the way in supplementing the social shopping experience due to their role in live stream social shopping and other marketing strategies. Brands could also be seen hiring in-house creators to do everything from a social media standpoint. The creators will manage everything, from newsletters to social media pages, cultivating better relationships and communities on social platforms. Overall, if there was or is ever going to be a time where the influencer reigns, it's now. 
Start your next influencer marketing campaign with The Influencer Marketing Factory.