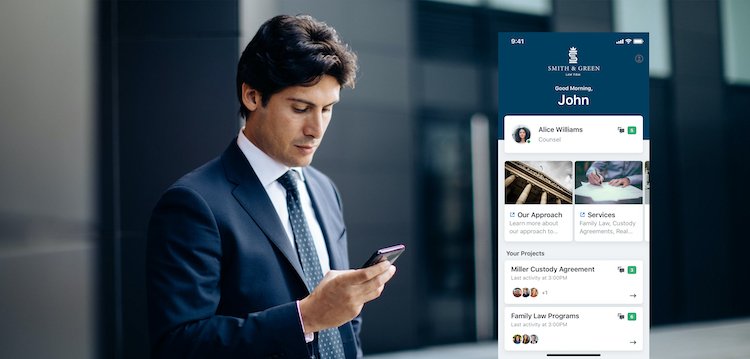 Over the past several months, homebound consumers have spent significantly more time scrolling through their smart devices — and drastically changing their buying habits. Consumer behavior likely won't ever fully return to "normal," so organizations must take steps now to support changing consumer preferences.
When shelter-in-place orders shuttered in-person businesses and obliged consumers to stay home, many became more reliant on digital devices that connected them with the outside world. Not only did mobile app usage grow 40% year-over-year in the second quarter of 2020, but consumer spending in apps also hit a record high of $27 billion.
Of course, businesses adapted too, investing more in existing digital offerings or adopting new ones altogether. Many were forced to get creative (e.g., curbside pickup, contactless delivery, alternative supply chains, etc.) while simultaneously pushing digital transformation plans forward at a previously unfathomable pace.
Yet as the pandemic continues, consumers have grown to expect many of the on-demand changes businesses made to become the norm moving forward. At the same time, consumers miss the high-touch, personal customer experiences that defined their in-person relationships with small businesses. That means many of the patchwork solutions enterprises implemented to fill the gaps will need serious retooling to meet consumer demands for a future that's more digitally connected than ever before.
Changing consumer behaviors
While COVID-19 upended business as usual, it also magnified the digital transformation goals most businesses were grappling with before the pandemic. Naturally, those with resilient business models already in place outpaced their counterparts stuck in the beginning of their digital transformation journeys. Illinois-based Binny's Beverage Depot, for example, already had iOS and Android apps integrated into its e-commerce platform prior to the issue of Illinois' shelter-in-place order. A week after the order was issued, the liquor store chain noticed a 242% increase in month-over-month daily new users.
This data reflects a swift and significant change in consumer behavior as a result of the coronavirus. And this change won't be temporary: More consumers expect to make a portion of their purchases online after the pandemic than ever before. While upticks in device usage are to be expected given the restrictions on in-person activities, other behavioral changes are more subtle.
Many consumers began shopping more consciously in an effort to support their local communities. The National Retail Federation's mid-April poll found that half (49%) of consumers made a purchase during the pandemic specifically to support a local small business. Another survey found that 68% percent of people who recently shopped local tipped more than usual.
While small businesses benefit from this shift in behavior, the pressure to support more customers under resource-constrained remote operations has been intense, to say the least. But maintaining strong, ongoing customer relationships is crucial to the success of any business, especially small ones. Many consumers specifically seek out SMBs for their high-touch services, responsiveness and quality customer experiences. Without a digital means of translating these benefits, SMBs lose their edge.
As Nate Smith, Group Manager of Product Marketing for Adobe Analytics, put it: "Meeting your customers' needs and expectations at a time like this is imperative: it could either make or break your brand." Meeting consumer needs requires meeting them where they are — which is increasingly online. And the more time they spend online, the higher consumer expectations are for seamless, on-demand support and engagement from businesses.
Over the past few months, consumers have grown accustomed to the ease and convenience of digital capabilities — including curbside pickup, online appointments and digital customer service — all available with the simple tap of a finger. And their reliance on apps for everything from entertainment to at-home workouts to grocery delivery has only increased their expectations for on-demand services from all the brands they do business with. That means the short-term solutions many businesses were forced to quickly enact at the end of March won't cut it in the long run.
Road map for digital change
Businesses that adopted temporary fixes to maintain customer relationships (e.g., WhatsApp, iMessage, FaceTime, etc.) when the coronavirus broke out must now shift their focus toward long-term evolution. Not only are many of these workarounds concerning from a cybersecurity and privacy standpoint, they're also more likely to result in communication and collaboration breakdowns compared to apps designed for business use.

Some small business owners may be hesitant to adopt digital solutions for fear of losing the high-touch aspect customers count on them to provide. But digital solutions actually complement these offerings by providing a means to maintain continuous interaction across space and time. Even before the pandemic, consumers were spending less time in physical branches, like banks or realtor offices, and more time on apps that provide the same services. After months in quarantine, that trend has intensified and will permanently alter consumer behavior. Now, digital branches aren't just a nice-to-have — they're mandatory for the continuity of your business.
If you didn't have a digital branch in place before the pandemic — or if you hastily threw one together that won't stand up long term — don't worry. But know that evolution requires strategy. Start with the steps below to establish your road map for the future:
Reimagine the customer experience. As highlighted above, many of the business transitions made during quarantine had an inalterable impact on consumer behavior. Determine the new ways your customers want to engage with your business, then map out their corresponding journeys.
Identify pain points and solutions. Once you've established your new customer journey(s), figure out which areas create friction between your business and the consumer, and look for digital solutions that address these pain points.
Continuously reassess. Identify the most important key performance indicators (KPIs) that will help track your progress and reassess your strategy as needed. Additionally, listen to customer feedback and tweak your solutions based on what you're hearing.
To put it simply: As consumer behavior changes, so should your business strategy. Businesses that fail to adapt will continue to see the gap widen between them and their peers.
Finding the right toolbelt
The coronavirus has only accelerated many of the digital pressures that existed before the pandemic. While the collection of tools you and your customers have access to is important, finding the right toolbelt to house your digital branch is even more critical.
Too many businesses get bogged down by multiple apps, which add complexity rather than streamline activities. Between disparate apps for communication, collaboration, file transfer, project management and more, it's easy to get frustrated. That frustration is passed down to the consumer when they're forced to download and use multiple apps to digitally engage with your business.
But many service providers offer multiple solutions in a single platform that can help streamline these frustrating user experiences. The less time you spend toggling between apps, the more time you can engage with your customers and create lasting relationships. Your needs will vary depending on your business and industry, but it's generally a good rule of thumb to look for a comprehensive app that offers continuous collaboration solutions, including secure messaging and video conferencing, cloud storage, workflow integrations, task management, digital signatures and social connectors.
Of course, you could build your own app designed specifically to meet your needs. However, this route is often timely and cost-prohibitive, especially for small businesses. Many of today's enterprise platforms are designed to be intuitive and constantly updated in response to emerging digital trends.
Looking ahead
Strong customer relationships will always represent the foundation of small businesses, but digital tools will emerge as an extension of the experiences that set these mom-and-pops apart. And digital branches will only become more prevalent over time as consumers continue to prioritize solutions that enable them to engage anytime, anywhere.
Learn more about keeping your customers engaged with a digital branch, powered by Moxtra.