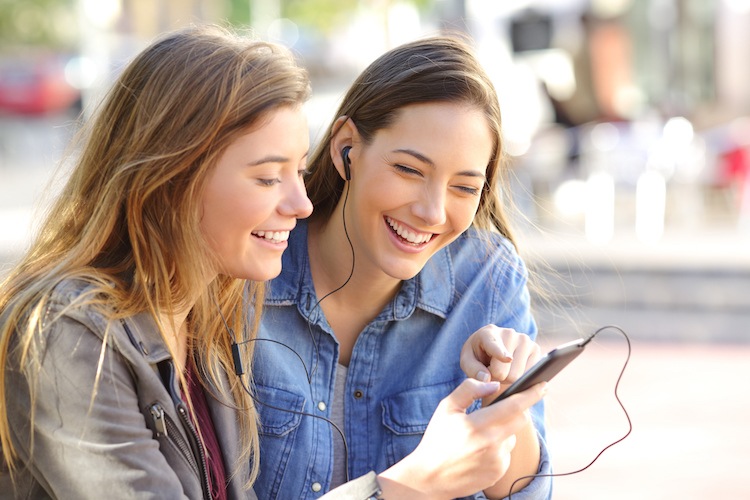 ByteDance is the social media giant that you might not have heard of. Despite being founded in China in the early 2010s, it wouldn't be a surprise if you felt hard pressed to say much else about the company.
However, ByteDance is coming to prominence because of the success of one of its apps: TikTok. Featured in everything from Mashable to The New Statesman, the short form video app has become a controversial worldwide hit – attracting hundreds of millions of users at the same time as being banned (or censored) in some countries in South Asia in January 2019.
But with ByteDance owning an entire portfolio of apps and offering advertising options within them, it's clear that marketers and advertisers need to be following the buzz.
So what's going on behind the scenes with this emerging Chinese internet giant? Let's chew over all things ByteDance.
 What is ByteDance?
 ByteDance is a mobile app publisher, which runs a number of social media platforms focused on user-generated content. Founded in 2012 by Yiming Zhang, its key hook is that it is a mobile-first company that mixes AI and machine learning into the products it runs.
 It has a range of content platforms focused on different verticals. It is best known in the West for its music app TikTok (known as Douyin in China and formerly known as Musical.Ly in the west) 
TIK TOK TROLLS funny compilation TikTok – Part 2

 However, it also runs two short-form video apps in China – Huoshan and Xigua Video – as well as news platforms such as TopBuzz, NewsRepublic and Toutiao.
Why has ByteDance caught international attention?
 ByteDance came onto the radar in the middle of last year as a result of TikTok becoming an international hit.
The music driven short video platform reportedly had 500 million monthly active users (MAUs) worldwide in July 2018. And while 300m of those users were found in ByteDance's Chinese home market, it had managed to generate a further 200m MAUs in the rest of the world as it found its home audience.
This, naturally, attracted the interest of investors. Although ByteDance had a number of content platforms, it was still technically a start-up. This proved to be both an outstanding hook for the media, as there are few startups displaying such rapid growth in the mobile space.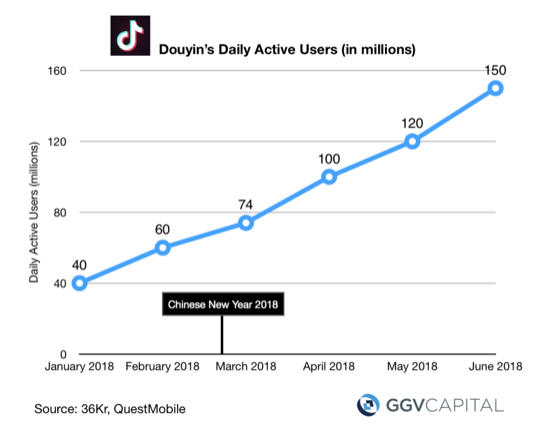 Douyin/TikTok's DAU growth is similarly impressive to its MAU figures.
This, in turn, led nicely into the story that landed in September 2018. Softbank invested $3bn into ByteDance. This valued the company at $75 billion, making it the most valuable startup in the world. This has then in turn seen it attract further attention from the business press and businesses interested in tapping into its range of platforms.
How does ByteDance make its money?
As with pretty much all major social media and content startups, ByteDance monetises through advertising. Specifically, it runs targeted advertising within user feeds – providing them promotional content in between using the app.
 However, there are two specific reasons why ByteDance is attracting particular interest at the moment. 
 First, its roots in the Chinese market give it leverage that major Western social networks don't have. While Facebook and Google remain locked out of the market, ByteDance's products are easily available and widely used. This makes it a natural route into the market for brands and advertisers.
And second, ByteDance's services are proving effective. In a piece on The Information, one investor noted that ByteDance was outperforming other Chinese advertisers three or four-fold in the mobile space.
 This explains why the company has been able to post impressive revenues that helped capture investment. According to The Verge, it posted revenues of $2.6bn. And though that doesn't convert into profit, it does mean it is generating revenue at roughly the rate Amazon– now considered the third major player in digital advertising revenue in the West – is.
 What are the challenges advertisers need to overcome to work with ByteDance?
 The first problem facing advertisers is getting to grips with ByteDance's unique products. 
 While they do feature some elements of social media apps that are seen elsewhere – such as in-app feeds, following options, the ability to like content – many of them are uniquely positioned in the market. 
 Tik Tok, for example, sits someone at an intersection between the now-defunct Vine, Snapchat and Youtube. This means it is harder to get to grips with exactly how the platform works, forcing companies to take time understanding the market.
 The next challenge is that it isn't easy to buy advertising through ByteDance. While they do offer an ad tool – and it does integrate with services like AppsFlyer–  it is challenging to find out about it at this moment in time.
Finally, the rapid growth of ByteDance's social media platforms has meant it has suffered some teething troubles. 
 The company was fined for running unapproved medical adverts on its platform in December 2018, a sign that it hasn't (yet) been able to fully vet ads running on the service. 
A piece on Medium in 2018 also highlighted issues regarding user safety, abuse and harassment on the platform, something that has been a challenge for numerous video companies. And with some governments taking issue with TikTok's anarchic video content, there may need to be tweaked to its flagship platform to ensure it keeps on a promising growth trajectory.
This means it is reasonable to be cautious with ByteDance's platforms and to take the time to pick the best way to work with the company.
Conclusion
 ByteDance and its portfolio of apps present a real opportunity for disruption in the global social media landscape. It is still a long way off rivalling Facebook, it still has to prove the longevity of its products and it needs to deal with issues of harassment and advertiser security to reach the top.
But its rapid growth worldwide, ties in the Chinese market, credible revenues and hefty inward investment suggests that it has strong foundations upon which to build. 
And by offering an intriguingly different product portfolio, ByteDance's selection of apps and advertising tools could provide a new platform for success for advertisers in 2019 and beyond.