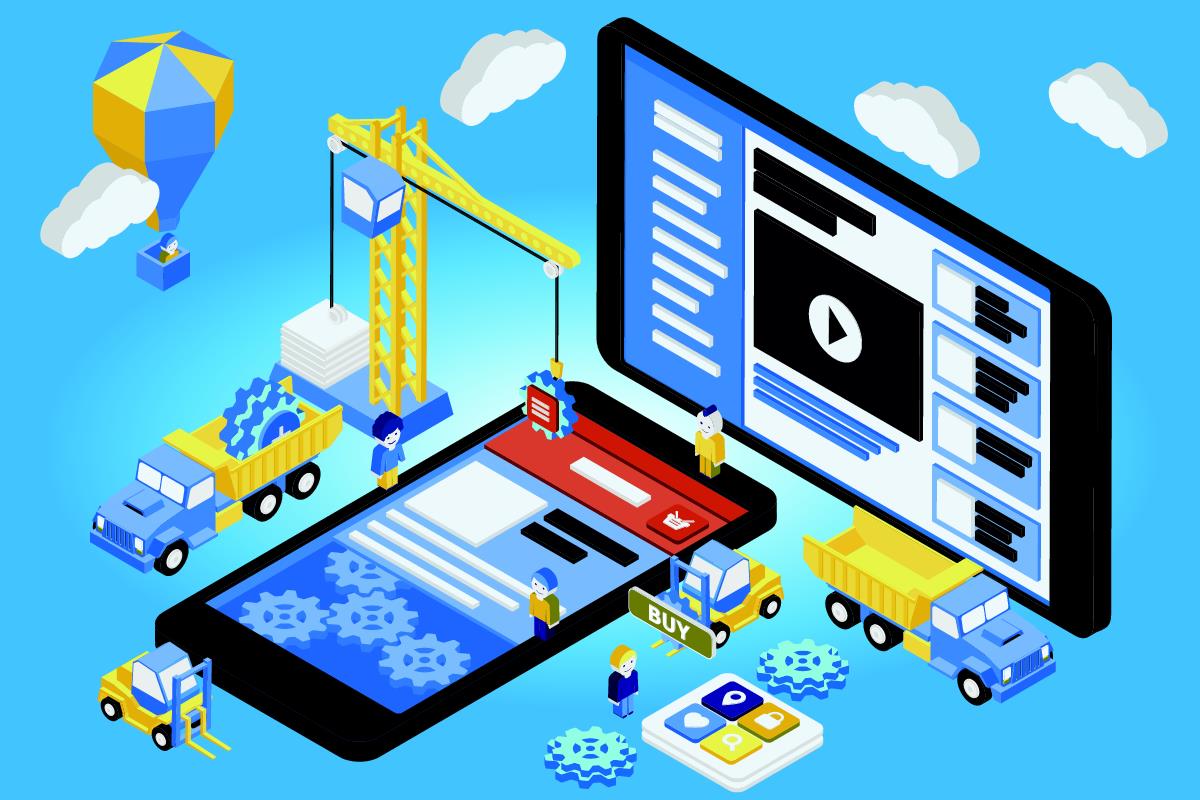 What are the best mobile app development companies in the world? You'll be asking yourself the question whether you want to create an application in iOS, Android or cross-platform.
The nature of app development means the top agencies can be found scattered across the globe, from California in the USA to Europe and South East Asia. There are strong contenders in India and Latin America too, and the UK always has a good proportion of the top app developers.
This guide rounds up the best app development companies and divides them into the following macro-regions:
We chose companies with a proven track record and a diversified portfolio; most of them can code for iOS and Android, and the few that specialise have the skills to make up for it. We looked at the strength of their UX/UI design and their willingness to dabble with new tech like wearables and Apple Pay. Finally, we did not discriminate by size, as small studios can compete with larger companies on all metrics.
If you'd like to know more on how to pick a mobile development partner, you can check out our Buyer's Guide to App Development Companies, or browse our directory of app devs.
We begin with the USA.
USA
The land where apps began, the USA has a fantastic range of mobile application developers, but not all of them are in California and Silicon Valley.
LeewayHertz – has been in the mobile solutions business since 2007. Based in San Francisco, LeewayHertz designs and develops innovative mobile apps for some of the world's most famous brands, small businesses and startups alike.
MyWPT iPhone and Android App – Developed by LeewayHertz
Source: youtube.com
Apptology – The "ideas to apps" slogan of this company with offices in the US, UK, India and France says all you need to know. Offers both custom and ready-made apps.
Zymr – Based in California with two offices in India, Zymr specialises in cloud-based solutions for enterprise mobility and apps. Their expertise has led them to work with communications giants Cisco and Vodafone.
Zco Corporation – Its portfolio includes work with Verizon, BBC America, Microsoft, Samsung and Motorola, among others. One of the largest development companies in the world.
Application Development Company – Zco Corporation
Source: youtube.com
Eight Bit Studios – Chicago-based award winning app developer that's worked with brands such as Groupon and Hasbro. Covers iOS and Android.
Fueled – One of the more famous Android and iOS developers out there, with offices across the states. The company behind AfterLight and Dayo count Verizon, HBO and American Express among their clients. Top quality.
Y Media Labs – Trusted by brands like Apple, Facebook and Paypal, their mission statement is to "help clients see what they can't see themselves". This translates to high-quality, ground-breaking apps for iOS, Android and WP.
Appster – Appster has an impressive iOS portfolio and a 300-strong team including top performing developers and product managers. Beyond building apps, Appster helps startups build sustainable technology businesses.
Raizlabs – Strategy, design and development are the three major types of services which Raizlabs provides. Based in Boston and San Francisco, they offer full-stack development for iOS, iPad and Android.
Fuzz – One of the giants of mobile app development, Fuzz is consistently ranked in the top development agencies in the US. It's long list of major clients includes CBS, the New York Post, Fairmont Hotels and Condé Nast.
Apptraction – Full-cycle app development from the creators of Vsnap and Car Camera DVR. Based in New York, Apptraction develops for iOS, Android, Windows Phone, Blackberry and web. Has worked for Disney.
A selection from Apptraction's Portfolio


Source: apptraction.com
Dom and Tom – A smaller studio which punches well above its weight thanks to talent, skill and a customer-facing approach. The PriceLine flight booker is one of the major projects since foundation in 2009.
Arctouch – Has a particular focus on apps which connects brands with their customers. Key clients include SkyJet and NBC news. They also offer strategy consultations and lifecycle management services.
DMI – From mobile strategy to UX/UI and deployment, DMI is an end-to-end enterprise mobility company based in Maryland, and one of the bigger app devs out there, with over 1000 employees and offices in the US, UK and Spain.
Sourcebits – San Francisco and Bangalore (India) make up the offices of this high-end app developer, which has with Intel and Hallmark (to scratch the surface) and delivers on all stages of the app development cycle.
LiveTyping – An agile team of 50 people ready to help startups, nonprofits and enterprises to create, integrate and support modern software solutions.
Softeq – Texas-based company Softeq takes apps from the idea phase to delivery with a constant eye on cutting-edge design and technology. Covers native applications, web, HTML5 as well as testing, debugging and hardware design.
Now we move across the pond to the…
United Kingdom
Some of the best design talent in the world can be found in London, Manchester and Scotland, with fantastic app studios ranging from niche to the major corporations.
Chelsea Apps Factory – No prizes for guessing where this Tech Track 100 company is based. Will take your app from a mere idea to a fully functioning product, as they have done with KPMG and Ladbrokes to name a few.
"This is what we do" by Chelsea Apps Factory
Reliant Tekk – With offices in the US and India, Reliant Tekk have global coverage on the app dev market. 60+ developers have served 350 clients worldwide, and their services go much beyond native iOS and Android dev.
Fan Studio – Games-focused studio and a certified member of the UK Association for Interactive Entertainment. Has amassed more than 26 million downloads for its games, which include Flick Rugby and Wall Race.
Red C – Award-winning agency based in Shoreditch, London. Delivers both mobile and web projects for all sorts of sectors, from charity to finance, medical and engineering.
Ready4s – Provides both engineering and mobile consultancy services, and since foundation in 2011 has delivered 55+ mobile apps to over 45 clients, covering iOS, Android and Windowsphone.
Ready4s – Mobile Apps for Business
Source: youtube.com
Borne – Not just app development but digital products at large. Highly creative agency developing for both iOS and Android as well as web.
Iflexion – iOS, Android, Windows Phone and Blackberry are all part of this studio's portfolio, as well as HTML5, given their background in web development. Has worked with global clients and delivered 1500+ projects.
Brightec – The team behind the award winning "low cost holidays" app. Based in Brighton, they've worked for Roche, Jaguar, Morrisons and the Brighton Marathon, showcasing a wide range of skill sets.
The Sound Pipe Media – iPhone, iPad, Android and Blackberry are all within their capabilities, and for a wide variety of sectors too. Also does very well in producing games, video and marketing campaigns.
hedgehoglab – A tech consultancy with offices in the US, UK and India, their big-name clients include Channel 4 and the Financial Times. Offering full-cycle app development, they specialise in innovation and emerging platforms.
hedgehog lab Introductory Video
Source: hedgehoglab.com
Waracle – Scottish Waracle is one of the most talented UK developers out there. With work for NHS Scotland and the Ryder Cup, among others, they've got experience in iOS, Android and Windows Phone Development,
Locassa – Not just an app development company but online and mobile strategy consultants. The Times decided to trust them with their mobile app, as have The Sun and Canon, to name a few.
Apadmi – The studio behind the official X-Factor UK app, and that in itself says enough of the quality of their app design. They created The Guardian's official app, and have won a slew of awards since foundation in 2009.
3 Sided Cube – Trusted by Boots, Lloyds Bank and Toys R Us, 3SidedCube has a "prototype fast and often" philosophy which they've applied mostly to the NGO and Health sectors. 
Magora – London-based mobile app developer with a very varied portfolio including IT, utilities and education-sector apps. They also develop for wearables.
Another hop across the channel brings us to Europe.
Europe
Eastern Europe has an enviable talent for development: a lot of these companies can be found in Ukraine, Hungary, Poland and Croatia, as well as the development labs of many companies with offices in the US or UK.
IntellectSoft – IntellectSoft's portfolio speaks for itself: Harley Davidson, Nestlé, the London Stock Exchange, among others. Concentrates on providing mobile solutions for large companies with iOS, Android and hybrid apps.
Mentormate – Full-cycle app development company with a strong emphasis on brands, they also provide a wide knowledge base and informative articles on their website. Key clients include Thomson Reuters and Braun.
Infinum – Spread across the US, Croatia and Slovenia, Infinum's team of 108 is strong on both mobile and web development. Trusted by Bayer, Samsung and P&G.
InVision & Infinum present Design Disruptors
Source: youtube.com
Mubaloo – With offices in Germany, the UK and the US, Mubaloo has a very wide reach, and delivers support and maintenance post-launch as well as consultation and development. Part of the Deloitte Technology Fast 50.
Five – Founded in 2005 and with offices in New York and Croatia, Five have a deep experience with mobile development, a lot of that focused on gaming and business. 
Polidea – Based in Poland, they've worked with international brands like Phillips and Hewlett Packard to deliver top-of-the-line native iOS and Android apps.
Nomtek – Started in 2009 with offices in Poland, the UK and the US, Nomtek are the creators of the famous Yelp application, and have been featured in the Washington Post and the Discovery Channel.
e-Legion – Straight and to the point, e-Legion does mobile app development for iOS, Android and Windows Mobile. Developed the IKEA app for shopping centres in Russia and the Bank of Moscow app.
Experion Technologies – Trusted by Dr. Oetkers', Bacardi and AstraZeneca to name a few, we've put these app devs in Europe but they have offices in the US, India, Australia, Germany, UK, Switzerland and the Netherlands.
Experion Technologies Company Profile
Source: youtube.com
Cleveroad – Ukraine-based Cleveroad has 90% of its projects on mobile apps with focus on the retail industry. Founded in 2007 and very good communicators.
Lemberg – Web and mobile development experts founded in 2007, they create native apps for both iOS and Android as well as dabble in IoT applications. 
ScienceSoft – Started out as a software development company in 1989 and has since made mobile app development a major line of work. Has collaborated with eBay, the BBC and IBM among others.
Now we move further east, towards the subcontinent.
India
A talent for coding and a huge investment in the cities of Ahmedabad and Bengaluru have made India one of the beacons of global app creation, often offering a choice between in-house and outsourced development.
Konstant Infosolutions -Has 3500 projects under its belt, including work for Nestlé, Citrix and Rawbank. Ranked among the best companies to work for in India, and offers services for iOS and Android.
Custom Mobile App Development Services

Source: konstantinfo.com
Innofied – Nominated by Silicon India as one of the best 10 digital start-ups in the country, Innofied has expanded its team to include 100+ professionals since 2012.
TechAhead – Specialised in Enterprise Mobility solutions, their track record for both iOS and Android native apps stretches back to 2009. Services also include ideation and IoT development.
HyperLink Infosystem –  ISO 9001:2008 certified and based in Ahmedabad, HyperLink Infosystem offers a huge range of services ranging from UX/UI design to game design, native apps and more. 
Algoworks –  Indian company with offices in Sunnyvale (California) and Noida, they offer full-cycle app development going from ideation to security, design, coding and analytics.
Octal Info Solution – One of the outsourcing companies in this list, Octal have worked with companies ranging from start-up size to Fortune 500 corporations, and they pride themselves in their attention to the specifics of your business.
Octal Info Solution: Best Web & Mobile App Development Company
Digital Brand Group – One of the larger companies in this list, DBG do UX/UI design, digital strategy and app development with expertise in iOS, Android, Windows Phone and Blackberry. Offices in Kerala and the USA.
Promatics – With a presence in India, USA and the United Kingdom Promatics have worked for several multinational clients across the globe including J.J. Threads and DHL.
Robosoft Technologies – "From Idea to Engineering" is a prominent tagline for them, and rightly so: they've built 1400 apps and counting, from enterprise mobility to games and the app for NDTV.
Appinventiv – Has delivered 300+ projects since it started out in India in 2014, and now has offices in the US, Germany, France and the UAE.
Quytech – From strategy to development on all major platforms, Quytech can deliver mobile apps for any sector, and is particularly keen to work with start-ups and companies.
ChromeInfo Technologies – Silicon India's brand of the year in 2015, they've worked in the automotive, fitness and and education sectors (and others) to produce 500+ mobile apps.
Intuz – A "custom mobile and cloud solutions" company, Intuz has worked with larger enterprises like Cambridge Publications to smaller start-ups.
Dot Com Infoway – The numbers speak for themselves: 15 years of experience, 500+ clients and more than 5000 projects successfully delivered. Also does mobile app marketing.
OpenXCell – App strategy to launch via development and QA testing, as well as support & maintenance and app porting – OpenXCell offers the full cycle and range of app development services.
Up next, South-East Asia
South-East Asia
South-East Asian companies are rising stars, with a penchant for cutting edge technology and a huge market right on their doorstep.
Skylark Infotech – iPhone only, but well worth the specialisation: trusted by Fortune 1000 companies, they also do a whole range brand marketing on multiple platforms.
Affle AppStudioz – Appstudioz is based in Singapore but has offices all over the world, including India, the UK and the US. Its 200-strong staff has delivered more than 1400 apps.
Affle AppStudioz: Terry McCarthy Testimonial

source: youtube.com
Credencys Solutions Inc – From mobile development to augmented reality and wearable solutions. Headquartered in the US but with a presence in Singapore and development centres in India.
Elinext Group -More global than just South-East Asian, Elinext Group delivers high quality apps for iOS, Android, Blackberyy and Windowsphone from their offices in Singapore and Vietnam.
White Widget – iOS and Android are the key services offered by White Widget, but they also do marketing, strategy and art services. Based in Manila, they created the popular Tomato.ph app WebFM.
Creole Studios – Based in Singapore and Ahmedabad (India), Creole Studios have delivered a whopping 600+ apps since 2014, and also offer SEO, optimization and branding services.
Fooyo – Full stack mobile developer with offices in Singapore, their services include consulting and design following an agile development process.
Ventuso LLC – Ventuso has two head offices: one in Vietnam and the other in Austin, Texas. Most of their work is on mobile apps but they also do web development, with key clients being Fi Interactive and Ztrip. 
Finally, we cover Latin America.
Latin America
Uruguay is king here, with a number of very strong app development companies in Montevideo, but truth be told there is plenty of talent south of the Panama canal.
Cheesecake Labs – One of the premier app development studios in Brazil, they offer both the development and engineering side as well as mobile consultancy and strategy.
NeonRoots – Venice, CA, based design and development agency covering apps and web. Also has offices in Uruguay.
Neon Roots – Ideate, Innovate, Create
Bixlabs – Uruguayan (their offices are in Montevideo) agile application developers with a specific fondness of startups. Founded in 2014 and code natively for iOS, Android and Web.
Kogi Mobile – Actually based in Florida, US, but has offices in Medellin, Colombia. Since their foundation in 2011 they've produced more than 200 mobile apps, as well as back-end projects, and are trusted by Samsung and HP.
UruIT – Based in the US and Uruguay, they offer two kinds of services: either mobile app development in-house, or experienced staff to integrate with your pre-existing team.
Snowman Labs – This small team with offices in Curitiba and Kitchener (Canada) develops apps for iOS, iPad and Android. A wide portfolio covers the business, retail, healthcare and financial services.
Guarana Technologies – Head-quartered in Canada with offices in Brazil, they develop for mobile as well as wearables, and particularly like digging into cutting edge tech like beacons and wearables.
CodigoDelSur – From social networks to messaging and video-streaming apps, this creative Uruguayan studio of about 50 developers has worked with, among others, Avon and Subway.
Octobot – Our fourth Uruguayan on the list, Octobot is a small but highly skilled team skilled in developing for both mobile and web and a particular experience in the business services sector.
Final Thoughts
These are our selections for the best app development companies in the world, 2017. The list will be updated through the year if new companies rise to the top – if you'd like to discover more right now, check out our App Development Directory and let us know if you think we missed anything crucial.