A mobile app done well can launch your business to the next level, bringing in revenue, exposure and new clients. If you have a business, or an idea for an app-based enterprise, and you want to hire a company or freelancer to develop your application, this is for you.
Knowledge is power, so in this buyer's guide to app development companies, we'll be giving you app cost statistics, a description of the app design process and a list of questions you should ask your prospective development company or developer, as well as a selection of companies which we believe provide a great range of services.
Building an app is a long and complicated process, and you want to make sure you hire a developer or buy an application that is right for your specific business model. How do you go about choosing who to work with, what are the costs you can expect, and development times?
Dive in and let us help you make an informed choice. Many apps are soon forgotten, so don't let that be yours!
In the guide, we'll be tackling the following questions:
How much does it cost to develop an app?
The answer to this  can vary widely depending on the platform, the development company and the app's characteristics. An iOs app costs, on average, US $27,000, while an average Android one will be around $23,000. The less common Windows Phone apps come in at an average of $18,000.
One constant is that good apps cost money, regardless of how simple or small they are. Indeed, the simplest and quickest apps are often the ones that are harder to make. In a development process as complicated as that for an application, achieving simplicity is a real skill.
The cost, of course, also depends on who you hire, their skillset and their expertise. The beauty of app development is that, while we advise always meeting face to face with your chosen app developers, they can be anywhere in the world and shopping around for companies can be truly global.
What types of app development company are there?
The app development ecosystem is highly differentiated and varied. The Venn diagram for it would be impossible to read, with macro categories too big to be useful and micro categories effectively encircling only one or two companies. However, there are some specific characteristics for you to consider when choosing a company or an app developer. These are:
Location: You can hire app development companies from all over the world, but perhaps you're the face-to-face type. There are plenty of developers on each continent, so you're spoilt for choice when deciding how close you want to be to your app dev's office.
Specialisation: Many companies will specialise in working for a specific industry sector, as the challenges faced and resolved for one application can carry over to the next.
Tech/Platform focus: Some companies will only create apps for a specific platform such as iOS or Android, while other specialise in hybrids. Further, others may forego the "platform specialisation" and become experts in specific technologies and applications like beacons, the internet of things or geo-location.
Process: This is more difficult to tell without contacting the app developer. It concerns things like how often they get in touch with you and how the team is structured as opposed to the nitty-gritty of coding. However, the order the parts of the app are built in is important, and should be clear before signing off.
Outsource and White-label: Outsourcing work is a common practice; companies will design the app and how it is meant to work before outsourcing the actual building of it to independent developers or to a pool of freelancers. Different to in-house coding, but by no means inferior. White-label apps are pre-built and their source code is bought by app developers who then customise it to your specifications: this can be cheaper and quicker to make, but also results in less flexibility should your app require highly specific functions or design.
 User/Enterprise: Developing a mobile app for use within a company, for example to help sales teams or for warehouse inventory, is a considerably different proposition to making one for consumers of an eCommerce site. This is a macro-category and design and integration with your pre-existing systems can be very disparate; you should probably focus on a company that specialises in the type of app you're looking for.
Specialisation in particular can be extremely niche, platform focus is more about technical detail but it's the foundation for your app and user/enterprise focus is as much development as it is the mentality of the company. You should ensure your chosen app developer lines up with your expectations in as many of these categories as possible.
What rates do app companies charge?
As well as varying company-to-company, the rates an app company charges vary region to region. Below are round-ups of world rates per region and per region for iOS and Android.
Regional hourly rate, by size of company (US Dollars).
There is a wide variety of hourly rates according to the size of the developer and the region they're based in, starting as low as $15/hour in India and reaching well into the hundreds for North America.
Data source: Contractiq
Average rate per hour for app development, by region: iOS Apps (US Dollars).
Charges per hour vary not only regionally, but also depending on the platform. iOS tends to cost a little bit more than Android, though the difference is shrinking.
Data source: Nine Hertz
Average rate per hour for app development, by region: Android Apps (US Dollars).
Android app development can cost marginally less than native iOS, though the variance in rates is just as highly pronounced across regions.

Data source: Nine Hertz
As you can see, the variety of rates across all regions is pretty big, and while the nature of app development means you can look for developers anywhere in the world regardless of your location, there is also something to be said about meeting your developers face to face. But before we go into that, you should know what's involved in the making of a mobile app.
What's the process for developing an app?
The process of developing a mobile app is technical, has plenty of moving parts and can change vastly from one app to the other. We've decided to cover it so you know what to expect, what you'll need to do and what your developers are talking about when they say they are "A/B Testing" or "building the back end."
Ideation and Research – 2 Weeks
This is the part where you can have the most say: what is your app's niche, who is its audience and what is its purpose? When do you expect your users to use your app? These and many other questions need to be answered in your app's ideation process.
While developers know a great deal about those sorts of questions through experience, if the app is tied to your business then expect them to be interviewing you to find out how your customers can best benefit from an application.
Backend Development and Testing – 11 Weeks
The engine and gears of the application. How and where data is stored is crucial, as well as how it is managed (for example, how a customer's passwords and data are handled).
Further down the line, how does your infrastructure use this information, who is it shared with (if, for example, you want to monetise your app with adverts). Finally there is versioning: how to update your app without breaking it.
Front End development – 7 Weeks
Two sides to this phase of development: the first concerns data, which of it is saved on a user's device and how it is synchronised with your servers.
Secondly, the aesthetics, also known as User Interface (UI) and User Experience (UX). How do you want your audience to interact with your app? Which buttons should be always available, and which can be nested in a menu? How does a user behave when using your app? This is a a mix of design, psychology and technical skill – knowing your audience, you can partly contribute to this process.
Testing and Stabilisation – 2 Weeks
Name says it all really: testing to find any app-breaking bugs, as well as to see which version users react to the best. A/B testing specifically trials two different versions (the differences can be subtle or major, like the positioning of a button or the colour of the background) to see which one encourages users to behave the way you'd want them to.
Publishing – 2 Weeks
Creating an account on iTunes or Google Play (or other app stores) and having an app approved can take two weeks, though it is generally less. There's also a cost associated with publication, and both iTunes and Google have different rules and guidelines. This is bread and butter for an app development company, but it is a process that takes some time.
How to Choose an App Developer
There's two major sections this divides into: research you can do on your own, and the interview phase with the app developer, where you'll explore their skills and expertise while they try to understand your business and your app. The research you can do at home is as follows:
Review their portfolio: not only to see how many apps they've made and how successful they've been, but also to see which industries they've worked for. A niche social network app has vastly different characteristics and challenges to a mobile enterprise app for industry. Experience in your specific field of business is just as important as development skills.
Recommendations: ask others in your industry who have launched successful apps to recommend a developer, or find out who made the most successful apps if there's an industry benchmark.
Check out our Market Place: You'll find a wealth of information and app developer profiles in Business of App's Marketplace.
The more you know of your app developer, the better questions you can ask
What questions should you ask?
This is an exploration phase, and it goes both ways. You'll be trying to find out what it's like working with the app developer, what their approach is, where they excel and what their philosophy on design is. On the other hand, the app developer will want to know what it's like working with you, your expectations, your business model for the app and how you plan to take it forward and expand it. It's a conversation, and an enjoyable one at that – both parties are thinking about how to do business together, and both have a vested interest in the success of the app. So what should you look to ask?
1. What platforms do you develop for natively? Do you develop cross-platform apps?
You want to know this right from the start, especially if you have a specific platform in mind or if you want to be platform-agnostic. The difference between iOS, Android and cross-platform can be monumental, so it's important you know which one you want to aim for. Coding natively for both iOS and Android can equal paying for two separate apps.
2. Do you cover every stage in the development cycle?
Some specialise in UX/UI, others in back-end, others still in integration. If your chosen company only does certain stages, then you'll need to make sure whoever does the other parts can work well with them.
3. How can my app make money?
This is really something that you need to think of together, especially if your app is linked to your business. It is not uncommon for app development companies to also offer business plans and strategy advice as part of their services.
4. How do you communicate during the development process?
Are you the type to want constant updates, or would you rather sign off and only see the end product? Companies work in different ways and use different development processes, so you want to find one that suits your communication needs. There are app developers who communicate daily, while others only on major, significant updates.
5. What kind of testing will you do?
The polishing of an app is in the testing: from stress (basically overloading the app with activity to see how it behaves) to A/B, testing is key to making sure your app is successful and functional from the start.
6. Is submission to app stores included?
Submission to iTunes requires subscription and that the app adhere to strict guidelines. Android has fewer rules, but also requires a registration, and both ask for a publishing fee. There's more to it than just submission as well: app store optimisation can be the cherry on the cake of a well-thought out and slick marketing campaign.
7. What's the latest tech you're using?
This will get the conversation going, and perhaps there is some new technology your developers are using which could catapult your app to success.
8. What other app related services do you offer?
Many companies also offer strategic guidance, marketing campaigns, app store optimisation, post-launch maintenance, branding advice and all the other activities that go behind a successful app. The world's best app won't go very far if no one knows it exists, or if it has an awful name.
Hopefully asking all these questions will give you a clearer idea whether the app developers in front of you are the right people to deliver your product, but also someone you'll get along with. This is key, as your relationship with an app developer will rarely end upon publishing the app: there's updating and maintenance to be done most of the time, and perhaps another app to be made if the first one is successful.
Selected app development companies
We hope we've given you a helpful guide into how to choose an app developer, and the costs and time app development entails. Now for some recommendations, though if you find nothing here to suit your tastes, you can always browse through our marketplace.
Thirteen years of experience, over 3500 projects delivered and 2500+ clients: the numbers speak for themselves for Konstant Infosolutions. They've worked with Nestle, Holiday Inn and Citrix Systems, to name a few.
Location: India  – Platforms: iOS, Android, Web – Sector Focus: Transport, Media, Entertainment
Awarded in 20 Most Promising Web Design & Development Companies 2015
ISO 9001:2008 Certification for quality assurance and commitment
Recognized as Best Companies to Work For 2015 by SiliconIndia
100-person app development company with a focus on start-ups and enterprise apps. Partners with SuperMoon for marketing and Early Growth Financial Services. Builds natively in both iOS and Android.
Location: USA – Platforms: iOS, Android, Web – Sector Focus: eCommerce
Benefits program includes free Amazon Web Services.
Has worked with syncplicity and Bambino, among others.
Based in Santa Monica, California
A full-cycle developer, taking care of every aspect from ideation to coding and testing. They specialise in emerging platforms and technologies, but are extremely competent in all aspect of mobile development.
Location: UK, USA, India – Platforms: iOS, Android, Windows, Web, Blackberry OS – Sector Focus: IT and Healthcare
40 team members in 4 locations
50+ high quality projects completed
Free online quotation available
More than just an app developer but an all-round IT solutions provider. They've worked in the health, news, retail, education, hospitality and finance industries as well as accounting, entertainment and telecoms.
Location: UK, USA, India – Platforms: iOS, Android, Web – Sector Focus: Business Services
150+ skilled professionals
 Key clients include Wolero and Stormpins
Over 1200 clients
Founded in 2008, Shubhashish Reliantekk takes apps and software projects from the design phase through development and quality assurance to deployment. Minimum project size starts at $5000.
Location: India, Europe, USA – Platforms: iOS, Android – Sector Focus: Business Services
FastPay and Tip-Pop among its 350 clients
ISO 9001:2008 Certified
60+ qualified developers in its ranks
Mobiles apps, games and wearables are all included in the Prismetric skillset, as well as websites and eCommerce. Business focused and offers consultancy and content management systems as well as app development.
Location: Europe, USA, India – Platforms: iOS, Android, Web Dev – Sector Focus: Business Services
Cross-platform Mobile Application Development (iOS, Android, Windows), using Xamarin, Phonegap and Ionic.
Peugeot, Coca Cola and Chase Bank among its big name clients
Has case studies and a free eBook download.

From UI/UX to hybrid apps, testing and publishing, Syon Infomedia does it all. Founded in 2007, it has grown into a team of over 135 professionals working in the real estate, advertising, arts and IT sectors.
Location: USA, India – Platforms: iOS, Android, Web Dev, Mobile Web, HTML5 – Sector Focus: eCommerce, Education, Healthcare
Resource hire and in-house professional options available.
Various engagement models and pricing plans.
Key clients include Phillips and Hyatt Regency.
One of the leading app development companies in the UK, since 2010 they've delivered apps, strategic guidance and consulting to the mobile sector. Works with companies from start-up size to major enterprises like Ladbrokes and Waitrose
Location: UK, Malaysia – Platforms: iOS, Android, Windows – Sector Focus: Retail
Full Service mobile app and software development
Design team including Information Architects, End User Designers
Quality Assurance
Highly business-focused app and software developer based in the US but with offices all over the world. Full spectrum development includes UX/UI, quality assurance, maintenance and product strategy. Counts Guinness and Harley Davidson in its portfolio.
Location: Norway, UK, USA, Belarus – Platforms: iOS, Android, Blackberry, HTML5 – Sector Focus: Consumer products
All products delivered are ready to go live
Prices can start at 15k US Dollars for a high quality, medium-sized app
Breakdown of all costs at all stages for  full transparency
Specialised in intuitive user experience and interfaces, The App Business has worked for major brands like Unilever, Sony and Mercedes Benz. Not just developers however – they also offer consultancy, hosting and maintenance post-launch.
Location: Asia, UK, USA- Platforms: iOS, Android, Windows – Sector Focus: Information Technology
High-quality mobile software and app development
Scalable, agile apps offering intuitive user experiences
Additional services include web and mobile site design, mobile consultancy and hosting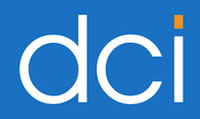 IT outsourcing company based in India (specifically Chennai), since their foundation in 2000 they've delivered over 2000 projects for 500+ clients and many of those have been return customers.
Location: India, USA – Platforms: iOS, Android, Windows, Blackberry, HTML5 – Sector Focus: Advertising
Top clients include Home Depot, US Financial Management, Yahoo! and MSN.
Ranked in top Indian app development agencies for Appindex in 2014.
Microsoft Gold Partner and certified Google Adword Partner
With a presence in India, USA and the United Kingdom Promatics have worked for several multinational clients across the globe including J.J. Threads and DHL.
Location: India, USA, UK – Platforms: iOS, Android, Mobile Web, HTML5 – Sector Focus: Business Services, Advertising.
Has done work in the arts, entertainment and hospitality sectors as well as education and IT.
Cloud solutions, QA and IT consulting also available as services.
ISO 9001:2008 compliant.
Vasile Tiplea, Creative27's CEO, has been featured on the front page of Boardroom Elite, and he brought the company from strength to strength. Offers full-cycle development, design, consulting and QA for native apps.
Location: USA – Platforms: iOS, Android – Sector Focus: Technology
IF Design Award, Appy Awards, and the Best International Mobile App Award.
Top-name clients are Sony, Samsung and Bose.
Nominated digital agency of the year twice.

Scotland-based Waracle have made a name for themselves in the app industry with high levels of creativity and a knack for gameification. Flexible in their development processes, they've worked with the Ryder Cup Imperial College London and NHS Scotland.
Location: UK – Platforms: iOS, Android, Windows, Blackberry – Sector Focus: Financial Services
Free consultation available on website
Web to Mobile conversion of your website
Mobile marketing services as well as app development
Zco Corporation started out 25 years ago developing software and have now moved to include app development. Having worked with Fortune 500 companies (Verizon, Microsoft and more) as well as small business gives it masses of experience in all sectors.
Location: UK, USA – Platforms: iOS, Android, Windows – Sector Focus:  IT and Gaming
Large development team with unmatched in-house development proficiencies.
Developer of best-selling apps that have generated millions in revenue.
Experienced project managers who will deliver your project on time and on budget.
Fueled, based in New York, is an award-winning app designer, having delivered Drop, Afterlight and Nimble, to name a few of their projects. They were also chosen by HBO to make a Game of Thrones app, which says a lot about trust!
Location: UK, USA – Platforms: iOS, Android, Windows – Sector Focus: Consumer products
Full-service mobile app development and strategy
Support from strategy and planning teams for app development
Focus on creating beautiful, engaging designs offering innovative user interfaces

Trusted and used by Facebook, Apple, PayPal and Sesame Street – and that's just the tip of the iceberg of Y Media Labs' impressive portfolio. They also do digital strategy, prototyping, consultancy and internet of things work.
Location: Europe, USA – Platforms: iOS, Android, Windows – Sector Focus: Business Services
Worked with 24 Fortune 500 companies
Counts 300 million plus users in its' apps
Six offices around the world
One of the big names in the arena, having worked with Xbox and the New York Post – they have a speciality in big business and full cycle development including UX/UI design and iteration.
Location: USA – Platforms: iOS, Android, Windows – Sector Focus: Consumer services and media
Clients include AT&T, MTV and Comedy Central
Over 200 apps downloaded 70+ million times
Backend programs and custom-made CMS available
One of the most global companies in this guide – just have a look at their location list. From competitor benchmarking to design, back-end development to testing and maintenance, DMI covers everything you need to build your app.
Location: Cambodia, Germany, India, Spain, Sweden, UK, USA – Platforms: iOS, Android, Windows, HTML5 – Sector Focus: Government
250+ mobile projects in 12 months from 2014/2015
Clients include RBS, Rosetta Stone and Toyota
Won a large number of awards including a Webby award in 2015
Based in California with two offices in India, Zymr specialises in cloud-based solutions for enterprise mobility and apps. Their expertise has led them to work with communications giants Cisco and Vodafone.
Location: India, USA – Platforms: iOS, Android, Windows, HTML5, Mobile Web – Sector Focus: Communications.
Cloud architecture, infrastructure and security development also offered.
50+ projects successfully delivered.
100+ strong team.
Ready4s provide both consultancy and engineering services to top-of-the-line companies like Coca Cola, Roche and Credit Agricole. Founded in 2011, the 56-person team has since developed 65 apps and was named mobile app developer of the year in 2015 by Appfutura.
Location: UK, Poland, USA – Platforms: iOS, Android, Windows – Sector Focus: Education
Passionate about creating mobile app solutions for your business
Native apps for Android and iOS platform
Team includes graphics, artists, end user designers and content writers
Final Thoughts
We hope this guide is a good primer to how to choose an app developer – if you want to know more, you can always browse through our marketplace and discover hundreds of developers from across the world.