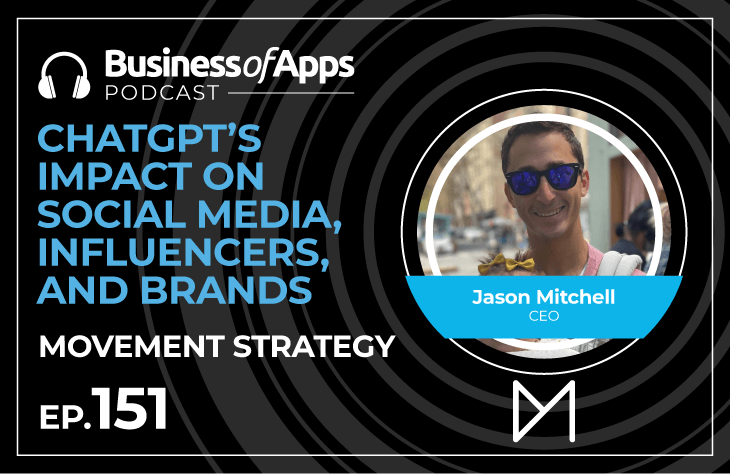 Six months ago, ChatGPT sounded like yet another high-tech gibberish for people who were in the know, today well more than 100 million people around the world use this cutting-edge Generative AI tool for everything under the sun.
Well, social media is obviously a part of that "under the sun" and on this episode I have Jason to talk about its implications for social media, how people use it, influencers, and what brands need to do about it.
Today's Topics Include:
How ChatGPT changes the Landscape of social media platforms
What's ChatPGT's impact on brands' social media strategy
How ChatGPT impacts influencers and creators' businesses
What Jason would like to change in the digital marketing space the most
Android or iOS?
Jason's first mobile phone
Leaving his smartphone at home, what features would Jason miss most?
What features Jason would like to see added to his smartphone?
Links and Resources:
Quotes from Jason Mitchell:
"One of the things that is core to what we believe in is the idea of helping companies to really establish an online persona. Who are you on social that is interesting, that it's gonna give people a reason to want to follow you."
"We are starting to see and we will continue to see an explosion of content because the content is so easy to produce. It's not any content, it's pretty good content, one of the reasons ChatGPT blew up in the way it did is because it's pretty good and the same thing is with image generators, they're just getting better and better. We're gonna see this explosion of pretty good content coming to all social media platforms and that is going to be boring."
Follow the Business Of Apps podcast