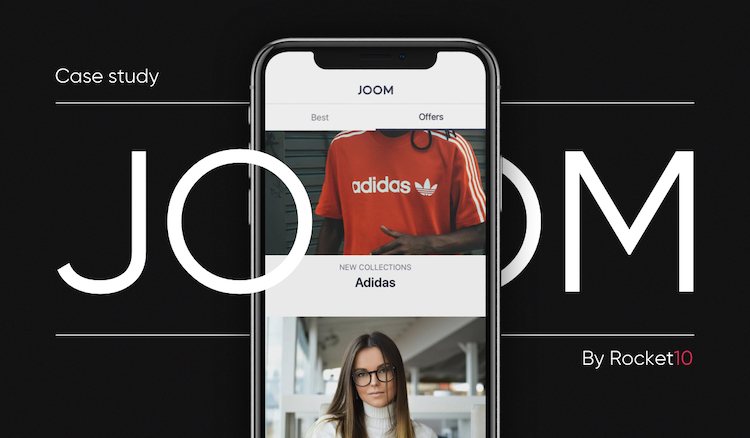 It's essential for online stores to keep customers loyal while acquiring new users. The major traffic sources for E-commerce are well-known and common. However, how one can achieve great results when working with unconventional platforms and communicating their message to new audiences? You will learn more about it in our case study with Joom.
Introduction
Founded in 2016, Joom stood out with its wide product range, from garments and makeup to office supplies and home décor, as well as with attractive pricing policy. The online shop offers huge discounts on all product categories and free shipping too. As a result, today Joom is one of the most popular E-commerce marketplaces in the world, selling products from Japan, Korea, and China and generating over 25 million monthly shoppers.
Joom operates in over 30 countries and continues its expansion into new regions, countries, and markets.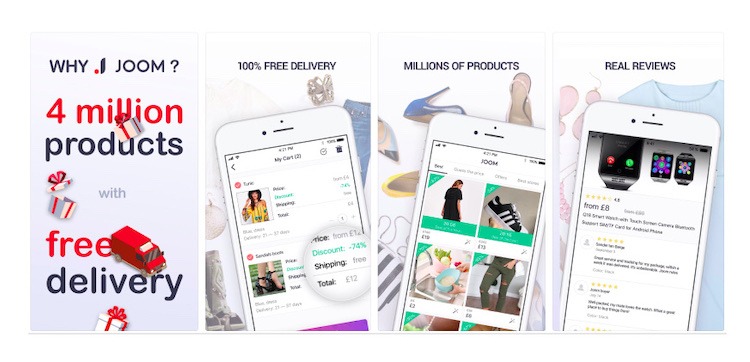 Apart from its in-house media buying team, Joom works with third-party agencies as well. Within the last 3 years, they have tried over 190 partners. Their current supplier pool counts just 20 companies worldwide, with Rocket10 being on this list.
Overview
Rocket10's goal is to acquire as many ROI positive users as possible. They should suit the client's LTV model and comply with strict anti-fraud requirements.
GEO: RU, BY, KZ, MT, CY, UA, DE, FR, ES, GB, PL, PT, MD, US, IT, RO, NO, DK, FI, BE, EE, SK, IE, CZ, GR, AT, LT, IL, CA, RO
Sources: Twitter, TikTok, Snapchat
Platforms: iOS, Android
Tracker: Adjust
Cooperation: since 2016
Traffic sources
Apart from media buying on traditional platforms like Facebook and Instagram, we always test new platforms for Joom, especially since it's encouraged by the customer. We've always seen more potential in Twitter, TikTok, and Snapchat, so we've chosen them to scale up our campaigns.
We'll tell you more about each one below, as well as give our recommendations on how to use them.
These platforms are considered quite complicated and not the best fit for mobile apps. Companies also think it's hard to get good results with them (except retargeting).
Nevertheless, we opted for them and managed to achieve solid performance within just 3 months. And the results have been consistent up to the present day.
Quote: "We've been working with Joom for 3,5 years. During this period we've tried various inventory, including Facebook, myTarget, in-app and others. We've always been focused on improving results and maximizing profit. Considering the customer's approach to handling traffic with partners and their openness to trying new platforms, launching Twitter, TikTok and Snapchat seemed like the right and reasonable move."
(Timur Dudik, Head of Customer Service Department, Rocket10)
Below we will review some examples to see the pros and cons of these sources.
Why Twitter?
Twitter is the world's most popular microblogging platform. Its monthly traffic reaches 330 million users, mostly between 35 and 65 years old, posting around 500 million tweets daily. Twitter has everything that marketers love: their own advertising network, quick moderation, hashtags that bring results, precise targeting, and intense discussions, which can move profiles to the top search results. All these make for a great foundation one can and should work with when promoting apps.
Campaigns setup
We ran campaigns for the general audience, excluded current app users, and targeted a wider age range starting from 13 year-olds because not all users indicate their true age during registration.
Below are some insights and tips we've learned while working with this source:
Manual bidding, max bid in particular, with continuous monitoring and optimization is better than auto bidding;
Campaign segmentation by gender helps to optimize consumer goods ads;
Square clickable creatives have better engagement and CTR. As a result, this facilitates campaign performance and decreases CPI;
The use of unique creatives and texts for certain devices increases CTR and decreases CPM, CPO, and CPI;
Short tweets of up to 140 characters result in 11% more retweets;
Interests, keywords, events, and followers demonstrate the best performance only in the US;
The use of deep links improves user loyalty because users don't have to look for products manually and can place an order in just a few clicks.
Why TikTok?
TikTok is one of the fastest-growing social networks in the world. It enables users to demonstrate their unique style through short videos (up to one min long). It's fun, creative and extremely addictive. TikTok users spend about 52 minutes a day in the app and watch about 1 billion videos! TikTok is popular in 155 countries and its active monthly traffic is about 500 million users. It's no surprise that today it's the third most downloaded app in the world.
Campaigns setup
We fine-tuned the campaign to the client's KPI and took into account the specifics of the app category, age and gender of the audience, and targeted look-a-likes.
We focused mostly on creatives, specifically on dynamic ones. We tested up to 10 creatives and 5 texts, analyzed clicks and impressions, and then optimized everything to achieve better results.
An example of the ad creative used – https://youtu.be/qRoXQWZDfSs
Quote: How to start speaking the TikTok language? Which ads perform better?

Traditional advertising formats that work on other platforms don't seem to be effective for TikTok advertisers. Time-tested creative approaches may fail here. To speak the TikTok language, you need to follow current trends, record engaging videos, develop storylines, choose the right soundtrack, and (it's the hardest part) adapt to the TikTok style. Our production and design teams are definitely our key advantage. We're trying to avoid working with the creatives from the customer unless there's a requirement to do so. All our creatives are produced in-house.
(Maksim Bogoslavsky,Head of Media Buying Department, Rocket10)
Because TikTok is a relatively new advertising platform, there were a lot of pitfalls. We had issues with the approval of creatives that should be in local language for each geo (except English), manual moderation of each creative, and deep links setup.
Despite the above, we managed to find an effective approach and optimize our videos to meet the needs of the TikTok users.
An example of the creative used –https://youtu.be/l4gSxAx4nQ4
Why Snapchat?
Snapchat is a popular messaging platform with an active monthly audience of 311 million people. This social network has a unique way of how it communicates the content – Snapchat pictures and video messages are available for only 24 hours. The "here and now" mode has become very popular among users from 18 to 25 ages. They spend about 40 minutes a day on Snapchat viewing 14 billion videos and 400 million Snapchat Stories.
Snapchat is a great way for your brand to make a statement. Thanks to the platform's advertising format, vertical videos and static full-screen banners, advertisers are able to engage the audience with their ads. You simply can't let this opportunity slip away!
An example of the creative used – https://youtu.be/yM8w1YlNM6w
Campaigns setup
Snap ads and Story ads were the best performers. If you are new to these formats it might not be easy for you to set up Story ads because Snapchat doesn't provide any tips or manuals and it's rather difficult to find your way around on your own. When you choose these formats, keep CPI below $1 to maximize ROAS of your campaigns. For Joom, CPI is set at $0.8 for both platforms – one in Europe and the other one in the US.
An example of the ad creative used – https://youtu.be/Ce2HETLqMzM
Results
The numbers below show the 3-month results for the sources in the 0-week cohort.
Twitter
Revenue: $85,379
Installs: 55,083
Unique paying users: 5,478
Source indicators
ARPU $1.55
ARPPU $15.22
TikTok
Revenue: $79,591
Installs: 150,171
Unique paying users: 7,967
Source indicators
ARPU: $0.53
ARPPU: $9.99
Snapchat
Revenue: $104,299
Installs: 82,777
Unique paying users: 5,384
Source indicators
ARPU: $1.26
ARPPU: $19.37
Quote: Rocket10 team is proactive and always offers new solutions. They bring the sources that we can't handle on our own. We completely trust their expertise and it pays off. (Mikhail Biteryakov, Traffic Analyst, Joom)
Takeaways
This case study is a good example of how being open to experiments and trusting your partner can deliver great results.
Keep up with trends, pay attention to new inventory and don't be biased to certain sources. Even Twitter, which seems to be expensive and difficult to work with, TikTok with its younger audience, and Snapchat with its unconventional method of delivering content, turn out to be very effective if powered with the right marketing strategy.