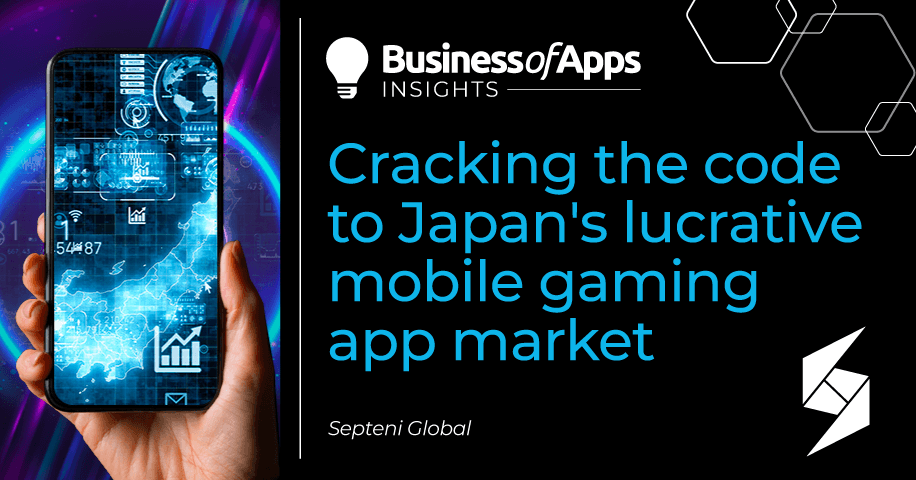 The smartphone is indisputably one of the best inventions in technology's ongoing evolution, at least for those of us in the mobile app industry. With instant access to nearly everything we want at the tap of a screen, including countless options for endless entertainment, it's no secret that more and more apps are released each year.
The good news is, among all types of gaming, mobile offers the most opportunity—overall revenue is increasing year over year and consumer spending is set to reach $108 billion in 2023. The challenge is, with so many options to choose from, the annual number of mobile game downloads has been decreasing compared to the pre-COVID era.
When it comes to targeting the global market, there are four key countries that stand out for app marketers: the United States, Japan, South Korea, and China, which represent nearly 75% of the global market's revenue. Among these nations, Japan has the secret sauce for app marketing success, not only because of its vibrant gaming culture but Japanese mobile gamers are also known for their high average revenue per user (ARPU).
Let's dive into how to capitalize on these users.
Japan gaming market analysis
Japan's population is small relative to the rest of the world, which accounts for its low ranking in global downloads. The State of Mobile 2023 report released earlier this year found that Japanese users accounted for 640 million (less than 1%) of the 90 billion global downloads. However, their in-app purchase power is unparalleled, with an expected $12.6 billion to be spent on mobile gaming by the end of this year.
Market saturation that's driven by an ageing population and a lack of new target demographics results in rising costs per install (CPI) as games compete for the same user base, but successfully capturing this coveted audience can create momentum that transcends borders, opening doors for localized launches across Asia and beyond.
Challenges for foreign developers
Every game launch has its own set of challenges, but it's essential for overseas developers to navigate Japan's language and cultural barriers or risk failure. And it's not just about the game itself; app interfaces, ads, and creative elements must be tailored to the Japanese market—for example, ads that are optimized for other markets may not have the same impact in Japan.
Starting with language, many people in Japan simply don't understand English—according to the English proficiency index, Japan ranks 80th out of 111 countries and regions in the world. What's more, the Japanese language itself is very complex, with multiple ways of saying the same thing using various language components. Even in Japanese, translation isn't apples to apples!
Localization in this market goes far beyond translation; understanding cultural differences is fundamental in cross-border marketing, given its impact on consumer psychology and behavior.
Regarding ads that support an app, a lot lies in the eye of the beholder. Japanese typography is complicated, with four essential styles—Mincho, Gothic, Maru, and Kaku—and the aesthetics when it comes to font, size, and spacing are deeply embedded in years of cultural exposure and personal preferences.
Mincho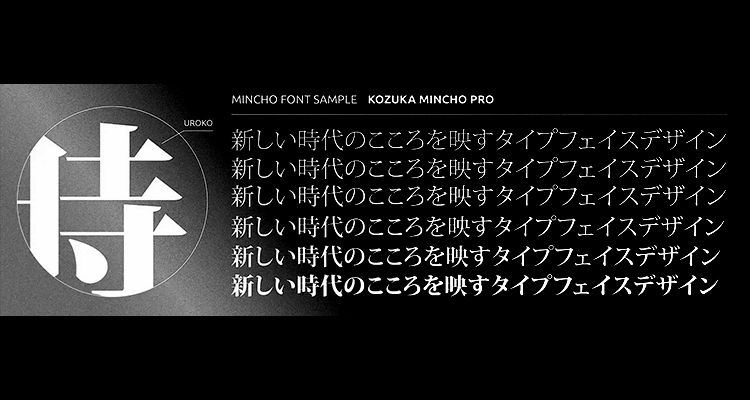 Source: Septeni Global
Typography aside, unlike Westerners who prefer a less-is-more, minimalistic approach to ads, Japanese consumers are accustomed to busier design aesthetics, which may appear chaotic to the untrained eye.
Maru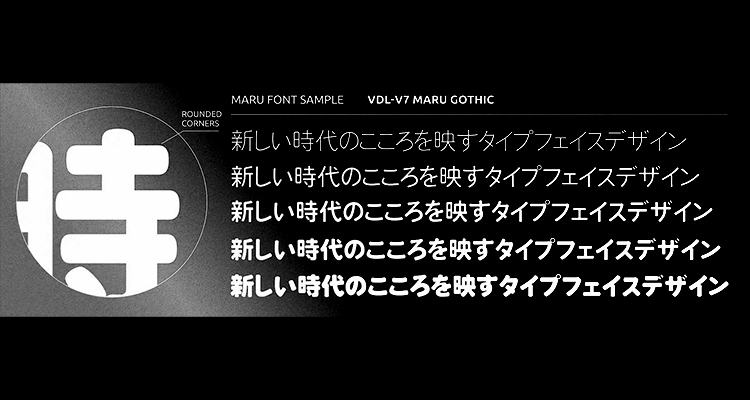 Source: Septeni Global
Japanese consumers prefer text-heavy ads and we have found more detailed ad copy that covers almost all aspects of the game tends to perform well. In addition to taglines, other elements like incentives, dates, special limited editions, and additional compelling copy are all included in one ad.
Western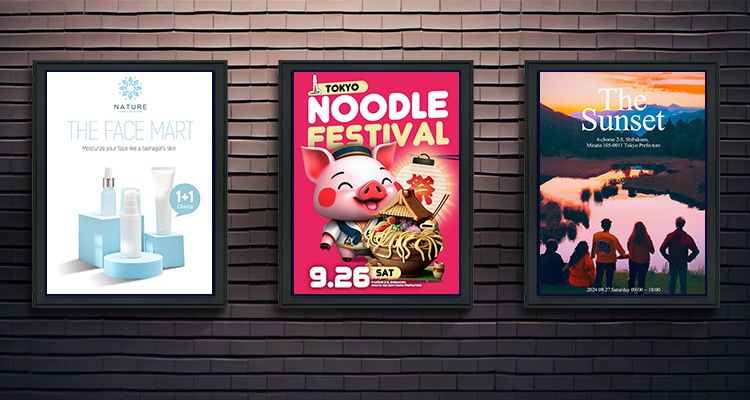 Source: Septeni Global
It is common to see large type stylized with gradients and strokes, then even more gradients and strokes placed next to large images with even more copy explaining even more details. Incorporating these styles in creative campaigns is crucial for improving the performance of targeted digital user acquisition campaigns in Japan.
Japanese
Source: Septeni Global
Navigating the media buying ecosystem is another hurdle and working with local agencies like Septeni Global that can offer inside access and foster important relationships can become invaluable.
While challenges do exist, the data on high overseas game revenue in Japan shows international developers are striking gold and are willing to overcome these obstacles. But success is predicated on understanding the market. Deep local insights, more than anything else, become the recipe for success in Japan.
The impact of localized ASO
App Store Optimization (ASO) is an important aspect of launching and maintaining a mobile app's popularity and performance. In a market like Japan, it can benefit conversion rates (CVR) and, once again, localization is key. Most app downloads in Japan come directly from the App Store Search, so marketers should focus their efforts on Apple for ASO strategies.
When it comes to app descriptions, the Japanese prefer them to be divided by lots of catchy subtitles. Since they are accustomed to reading the content in bullet points first before diving into the details, this saves time. Subtitles also allow the developer to emphasize keywords and selling points to increase CVR.
Circling back to a previous point about the importance of language, English to Japanese App Store text translation is insufficient. As users quickly scroll down their screen, the screenshots, preview video, and app descriptions need to stand out to improve CVR. This means screenshots and descriptions should easily resonate with the target audience (e.g., hardcore vs. casual users) as well as indicate what the app is used for and what benefits it provides.
ASO improves CVR for organic downloads and significantly contributes to paid user acquisition campaigns. Ahead of visiting the App Store, target users would have already clicked on certain ads. If advertisers can reinforce the selling points that attracted the target audience in the first place, it will complete their emotional journey and enhance their CVR.
The value of using local agencies
For international mobile game companies eyeing the Japanese market, the significance of having a localized partner cannot be understated—they can seamlessly bridge the gap between foreign developers and the nuances of Japan's gaming landscape.
These partners are vigilant guides and consultants who can steer companies that aren't well-versed in Japanese language, culture, and media buying along the path to success. With creative abilities rooted in a deep understanding of Japanese culture, tone, and prevailing trends, the right partner can help create locally optimized ads that resonate with the target audience. Additionally, when considering a mix of online and offline media buying strategies, a local partner is not just recommended, it's required for television ad buys.
Mobile gaming shows no signs of slowing down, but conversion rates are increasingly more important than downloads. International developers can thrive in Japan's gaming landscape with the right approach, which is ultimately rooted in knowing your audience.