For the last ten years mobile and in-app advertising have been the branches of a digital advertising that saw the fastest growth and technological innovation pace. At this point the majority of businesses have caught up with the mobile revolution and have been investing in advertising on mobile devices. Like any business vertical, mobile advertising has its own trends business owners need to be aware of to build their own mobile strategy accordingly. Quoting famous hokey player Wayne Gretzky "I skate to where the puck is going to be, not where it has been", meaning entrepreneurs always need to look forward to spot upcoming trends that will impact their business and be ready.
We've reached mobile marketers from a number of top digital advertising companies to get their thinking about what future trends do they see. The recurring themes among what people had to share are:
Transparency – the bigger mobile advertising ecosystem gets, the more damaging for the industry the lack of transparency becomes, one would hope this year will bring the improvement on this frontier.
Artificial Intelligence algorithms will be used to to improve digital advertising efficiency
The fight with digital advertising fraud will continue
Cryptocurrency affiliate vertical will be on a rise.
You can read the answers below.
Here's what our experts had to say on the top mobile advertising and app marketing trends.
Epom – Kate Sydorenko, Business Development Manager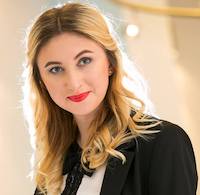 2018 will be my happy 10th year in advertising world and I'd like to emphasize the following mobile advertising trends to consider this year:

Consolidation of martech and adtech
AI, deep learning, machine learning, programatic, transparency
Big data, personalization, smart ads
GDPR compliance
Growth of emerging markets
Video and native ads to evolve
AR – are you a Harry Potter fan?

I think, these things will shape the mobile adtech in 2018 but let's check that together.
You can pick up more Epom's thinking about digital advertising trends here.
PropellerAds – Irina Razvodova, Sales Director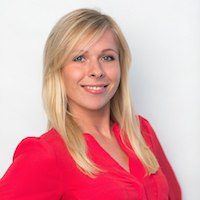 Talking about mobile advertising trends that will gain traction in 2018, I would name three, which would affect advertising industry the most (apart from the blockchain hype).

First, it's a hyper-transparency trend, stemming from a growing realization among advertising professionals that increased transparency can generate more traffic and sales. We all remember "Fake news" scandals and measures Facebook had to take to play down the fears over the trustworthiness of Social Media advertising.

Yet, there's a "dark side" of transparency which ad networks have already encountered. For example, advertisers are now requesting to get user's GAID (phone ID). Is it beneficial for advertisers themselves? Absolutely not, because this way advertisers are missing a big part of mobile web traffic, while in-app traffic is just a small fraction of the overall mobile traffic.

Here we come to the second biggest trend – "Fraud" detection. Why did I put Fraud in quotes? Because this situation reminds me of a witch hunt. Current traffic tracking platforms are far from being accurate, yet they claim to provide precise statistics. Therefore, what we are seeing is a quality traffic going to a "trash bin." I believe Advertiser – Ad network relations shouldn't be built on detection technologies, based on questionable methods.

The third trend is unrealistic expectations that harm mobile advertisers. Working on CPI (cost per install) model, very often advertisers go beyond the scope of existing contracts, looking not just at the number of installs and opens, but also setting an incredibly high bar for retention rate, let's say around 70% for the first day. What happens next we all know too well – quality conversions fall into the category of "suspicious traffic."

And these tricks are performed by well-known companies. So I hope online advertising and mobile, in particular, will go towards fair and responsible business practices, and that will undoubtedly drive positive changes in the industry.
PropellerAds reached out experts in mobile industry as well and here is what they have to say.
Appness – Mikhail Prytkov, COO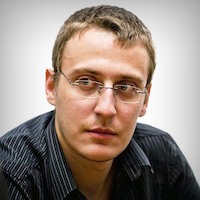 It is an open secret that a tremendous shift towards mobile-first usage has an impact on the advertising landscape and the way businesses are presented online. As the dominance of mobile traffic over desktop in 2018 is no longer doubted, we find it essential that brands and agencies optimize all ad content and particularly video for mobile devices. Here at Appness, we realize the value of the right content strategy. In the era of community-driven marketing, we believe that efforts of advertising services must be focused on accumulating ad design talents and empowering them with cutting edge technologies for creative production at scale.

Equally important to provide the evolving market with the quality localization of ad campaigns, which implies not only adding a local currency in the imagery, but properly translated ad messaging reflecting the target region's dialect, linguistic nuances and cultural fit. Neglecting peculiarities of different markets may affect the overall campaign performance and lead to inefficient spending of the budget.

Same goes for personalized content. Producing high-quality ad creatives requires a deep study of consumer behavior patterns, preferences and purchase intentions. What drives conversions in one business vertical won't work at all in another. People are heavily influenced by emotions, and picking the right emotional trigger can bring double-digit returns in marketing performance and response (Forbes' Publish or Perish analysis).
This is why we have created a solution called the Appness Human Cloud – a diverse lot of ad designers from all around the world drawn together. Leveraging their own expertise, customized approach, and user-generated content, freelance designers produce top-of-the-line ad creatives for any type of business.
GOWIDE – Dmitry Bogdanov, General Manager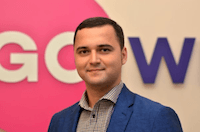 I think that in 2018 we will observe a growing number of media buying platforms that leverage advanced AI algorithms for targeting and optimization purposes. Ad tech companies that succeeded in analyzing new data sources throughout 2017 will take the lead in implementing smart algorithms in 2018. ISPs providing first-party user data for mobile ad personalization will challenge Facebook and Google with enhanced targeting capabilities.

Together with the constant booming of cryptocurrencies heading to the upcoming year, the new emerging industry of blockchain-backed digital advertising will be likely to grow and strengthen among mobile and online ecosystems in 2018. Brave for social, MadHive for video, AdChain for display ads are just few examples of the ad tech companies that will contribute to changing the advertising landscape.

In affiliate marketing, CPA ads with deep user engagement will remain priority throughout 2018. New fast and fresh affiliate SaaS solutions such as EverTrack will allow networks and media buyers to track and optimize traffic at scale, with lower service costs. Affiliate app marketing will therefore demonstrate a growth and this will be a great opportunity for app marketers and brands to diversify their media buying.
Mobfox – Suzanne Kagan, Marketing Manager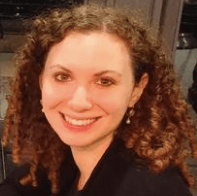 If this past year was all about data and the introduction of AI across the industry, the focus for 2018 will be on the best strategies for leveraging and implementing this data for the benefit of publishers, advertisers, and the users they wish to target. This will be even more important as we shift into a post-GDPR and net neutrality landscape, which will mostly likely drive increased advertising budgets in the US and markets outside of Europe that have more relaxed data restrictions and where advertisers will have more opportunities to reach the right users, in the right moments.
Instal – Filippo Satolli, Co-founder & COO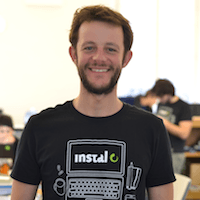 2018 is going to be a promising year in many different ways. The first predictions have been made and all of them underlines the same thing: apps have transformed people's lives, and they will continue to do so for the next year. World is shifting mobile and this will lead to a noteworthy growth in app downloads and app revenues as well as a considerable increase in the amount of time spent by people on their mobile devices. Data about downloads growth, entertainment-centric apps, in-app purchases levels and measure to counter mobile ad fraud underline that apps are essential part of users' lives. But these data also imply a significant increase in expectations of apps. Over the upcoming years, consumers, publishers, advertisers and brands are going to see remarkable changes in the app marketing landscape that will create huge business opportunities for companies around the globe.
Billy Mob – David Martinez, CEO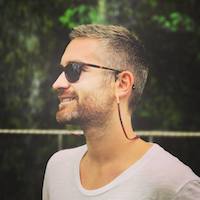 Mobile subscriptions market will keep the same trend of 2017, going slowly down. Budgets are moving to Facebook, Google and Mediabuying. The market needs a safe solution for the advertisers, the first network able to do that will win the race.

App promotion is going to be even harder, anti-fraud trackers will eliminate most of the networks not able to get quality traffic.

Fortunately there are some good news, verticals like Cash on Delivery, Sweepstakes, Ecommerce and CPL will keep growing as they did in 2017.

2018 will be a tough year for all the big networks that have an strong dependency of Mobile subscriptions offers and app promotion.
AdGate Media – Dan Sapozhnikov, Co-Founder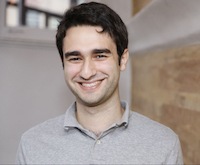 We're seeing a large amount of money moving into deep engagement campaigns. Advertisers are using advanced metrics to figure out exactly at what point users are likely to become loyal users. These CPE campaigns are becoming the new standard, and their growth will likely continue through 2018.
Headway – Xavier Bourlard, SVP International Growth & Partner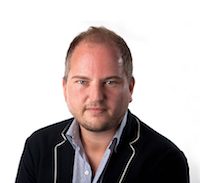 Focus on Lifetime Value of New Users in 2018. A better way to orient your spend is based on a return on ad spend (ROAS) or a lifetime value (LTV) KPI, which seeks to acquire new customers based on their overall impact to the business. Still, a lot of advertisers are focusing on the first event after install (retention, action, etc.) this give you a first shot of the user quality, but nothing about long-term engagement. Optimizing via LTV is possible, in a longer term, with the aid of a Mobile Measurement Partner (MMP) that can deliver downstream data to you and your media partners.
Easy mob holdings LTD – Idan Kfir, CEO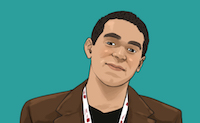 There will be many new innovations in the world of ad tech in 2018, much more than what we've seen in 2017 and mostly due to the increase hype of the crypto-currency market.

Writing this in early January of 2018, and not having clarity from Google on how the next update due in February will affect the industry, there's much to learn and guess about what will survive and grow after Google's update and what will be deemed no longer effective.
MOBIDEA – Luis Garcia, VP Marketing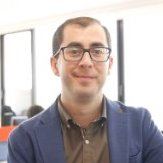 During the last year e-commerce boomed and became a great option for affiliates, as it's Facebook friendly. It's still a trend and it's here for 2018, even if Facebook Ads are getting expensive.

At the moment I really believe that Cryptocurrency is a very interesting vertical for Affiliates during 2018.
Becoming a Cryptocurrency affiliate is a wise move, especially as this niche is still in its infancy. It's blowing up at the moment, and Affiliates can generate a one time or lifetime passive income for each person they directly send to a Crypto website for registration or trading.

Mobile Content is still an interesting vertical for Affiliates, however they need to collect more data in order to make better and informed business moves.
MobAir – Ross Bogdanov, Product & Growth

VR is the major paradigm that will shape mobile advertising in the foreseeable future. As of today, VR-enabled ads are slowly but steadily taking over the world. They open up new creative frontiers for promotion, allowing marketers to empower their solutions with interactivity, immersive user experience and personalization. At the same time, VR hits roadblocks on its way like expensive headsets, bulky design and cybersecurity issues. But chances are it's just a matter of time. We at MobAir (https://mobair.com/) keep a close watch on disruptive advertising trends and continuously adapt our solutions to the ever-changing mobile market.
Check out the 15 mobile app metrics that MobAir team outlines as the key ones in their recent blog post.
Kimia – Ivan Carrillo, Managing Partner & New Business Director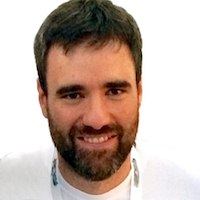 I think 2018 will be a year that marks an evolution in mobile marketing. With increased budgets and more focus on the medium, traffic quality will be a priority. Anti-fraud measures will be a must have for all parties and a shared responsibility between advertisers, publishers, networks and all involved in the ecosystem.
For CPA this requires constant technological developments against iframing tactics, malicious app installs, device hijacking, url masking to only name a few.

In CPI, advertisers have moved from straight CPI to KPI based campaigns, in order to pay only for the users that truly bring them a positive ROI. Post install attribution and measurement will become the norm and a must have for agencies.

Regarding other areas, social advertising will continue to be a large growth area and there will be more demand for specialized media buying agencies. Ecommerce will be a leading vertical with the continued increase of online shopping, and last but not least Crypto! 2018 should see it's consolidation. It's still a great opportunity for affiliates, both because the increasing offer of CPL/CPS blockchain related products and also because the possibilities that the fragmented and highly unstable crypto markets offer to the media buyers, who can work on arbitrage developing auto trading tools.
Mpire Network – Luke Taylor, Chief Technology Officer and Founder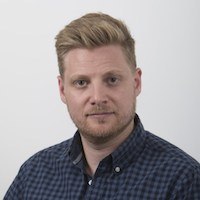 More companies in the ad supply chain are recognizing they can't pass the burden of ad fraud mitigation on to their advertisers and in 2018 we will see more of them taking steps to address it. The industry will develop protocols and standards for the use of blockchain in adtech, laying the foundations for successful future blockchain implementations in adtech. Networks will increase investment in data and automation in an effort to stay competitive. Companies like Mpire, where data is so ingrained in the business, will be delivering a new level of performance, scalability and importantly, quality. Check out all my predictions for 2018 here.
Appnext – Elad Natanson, Founder and CEO

Our industry is in a constant state of change – It is maturing every year and in search of new technologies and understanding of the elusive user behaviour. I think that next year, more companies in our industry will understand that it is much more important to apprehend the users' timeline throughout the day – What are they doing right now? What are the best moments of the day to offer them the most appropriate services and so on, than going after their profiles and demographics.

I believe it will require more "out of the box" thinking, to provoke the users' imagination and provide them with a true value, in order to win the battle of app churn and to make users re-engage with our apps.

Another trend we see in Appnext is what we refer to as "Service based Monetization" – It is a means for advertisers to target users based on the services they look for and it is, in my eyes, the future of mobile advertising, where users will be searching for services and not apps.

Next year we will continue witnessing the battle of the (smart) assistants, in which the user experience is still quite fragmented and much is needed to be making it a part of the users' daily routine but I am positive this will happen. Who will win the love of the users' in this battle? This is a question we will have to answer next year.
Bazaarvoice – Sara Spivey, CMO

The mobile shopping experience will continue to be top-of-mind for retailers in 2018 as consumers grow increasingly comfortable shopping and transacting on their devices. This past Black Friday – Cyber Monday weekend, 45% of shopping occurred on mobile devices comprising almost half of sales during this high-traffic shopping period. More innovation in visual commerce is also removing the friction between discovering new products and brands on social media platforms like Instagram, and enabling shoppers to easily find and purchase those products through their devices.
Leadbolt – Dale Carr, Founder and CEO

Mobile dominates ad spending
Spending on mobile will continue to surpass online/desktop advertising. Zenith predicts that by 2019, advertisers will spend more on mobile than all traditional media, except television, put together.

With rising competition for app downloads, significant mobile budgets at stake, and massive opportunity within reach, marketers are preparing carefully with longer campaign planning windows, and developing innovative creatives specifically for mobile.

Playables dominate the ad formats
Mobile Playable Ads offer users a chance to experience an advertised game or app through a quick trial before download.  Offering players a no-risk way to test out the goods, ensures a satisfied player from the get-go who is more likely to download and continue to engage with the app long-term. In fact, Leadbolt Playable Ads are outperforming other traditional mobile ad formats, achieving 8X better performance than full-screen interstitials. 2018 brings news ways to further surprise and delight audiences with unexpected playable experiences, for games and other app types.

Partners Unite Against Mobile Ad Fraud
2018 will see advertisers, attribution companies and mobile ad platforms gaining deeper trust and coming together as a community to fight fraud as a united front.  Ad networks thrive based on their ability to deliver value to advertisers in the form of quality users.  Alongside attribution partners they are advertisers' first defense against mobile ad fraud. Comprehensive vetting practices and proprietary SDKs fostering direct relationships with publishers, as well as advanced fraud prevention and detection practices, are the new table stakes for 2018, no question about it.
Marchex – Guy Weismantel, EVP of Marketing

No doubt that mobile is on the rise. From texting, to shopping, researching and more – mobile devices are an integrated extension of our daily lives. But what does that mean for marketers? Should you be shifting your budget and banking on mobile ads in 2018? Business Insider recently predicted that native display ads will drive 74% of all ad revenue by 2021. While I think mobile is a smart investment, I have a different take on what success looks like in mobile advertising for 2018.

As you know, brands are interacting with customers across an exhausting number of devices and channels; smartphones, digital ads, social media and more. However, what's often overlooked is how those interactions most often conclude: with a phone call to your business. That's where call attribution comes in. If brands are not using call attribution to track the transition between online and offline interactions, your business has a big blind spot that's likely impacting your bottom line.

So, for companies looking to move the needle in 2018, simply dumping money into mobile and in-app advertising isn't enough. Where are you driving them? What action are you asking them to take? Is the content targeted and personal? Are you connecting those ads to phone calls? Those that are leading the way in the industry will take the extra step to invest in a solution that completes the 'omnichannel puzzle.'
Mobvista – Clement Cao, CFO

The most obvious trend for 2018 is that mobile will continue to increase its share of marketing budget from TV, print and outdoor. Allied to that, we see the US and China increasing their dominance both in terms of companies targeting consumers in those markets, and also as the countries where brands and publishers will increase their use of mobile to reach overseas. We also expect to see emerging Chinese companies such as Toutiao launch major campaigns and support their overseas growth.

The use of programmatic advertising will also grow in 2018, shifting into new areas such as video and rewarded advertising. We expect this to also help increase the overall demand for mobile advertising, as the use of programmatic should make mobile advertising cheaper and more accessible than ever.

2017 has been the year where everything about AI and machine learning has become super-hyped. This is likely to continue, with any company with enough resources looking to leverage its customer data in order to make their services even more compelling. The danger will be that things which are not really AI will be marketed as such, which risks a backlash from customers who get caught up in the marketing hype. So the smart companies will be the ones that get the balance right.
One of the recent Mobvista's publications you definitely don't want to miss is their blog post that talks about their joint venture with Pocketgamer.biz Mobile Game Trends Survey highlights.
Placecast – Alistair Goodman, CEO

Now that mobile advertising has surpassed 50% of digital spend, 2018 will open a variety of new paths:

The mobile industry will agree on standards for verifying location data.

Following in the footsteps of viewability (likely led by the MRC), the industry will embrace the ability to validate the accuracy of data used for location targeting, delivery, and campaign measurement.

A major media U.S. player will be significantly fined for a GDPR mobile data violation.

GDPR doesn't stand for "Grateful Dread Public Radio." It's a new General Data Protection Regulation that goes live in Europe in May 2018, and it will fundamentally change the way marketers work with data. Many US companies are just waking up to the existential impact on their business…and on their bottom line.

Verification will begin to merge with ratings.

Per its normal modus operandi, digital has evolved a different way of assessing whether media bought by advertisers was actually seen or delivered accurately. It's just like TV ratings–and some brands will begin to recognize that.

Over 50% of large brands will mandate brand safety.

Following P&G's lead, brand safety will continue to dominate an increasingly large allocation of budgets and only work with partners who can demonstrate that dollars are being spent accurately.
Smaato – Ragnar Kruse, CEO and Co-Founder

As marketers continue to increase their in-app advertising budgets, greater transparency between buyers and sellers is one of the most important topics for the mobile advertising industry in 2018. Mobile players that don't offer high fraud prevention, traffic quality, ad quality and data protection standards will face heavy pressure to do so, especially in light of the upcoming GDPR. As such, the in-app environment will continue to become more refined, delivering higher value than desktop or mobile web and providing a key trust signal to brand advertisers.
Responsible leaders will come forward to create quality and accountability standards to help reduce fraud and increase transparency. These relationships will be essential for both the health and overall growth of the mobile programmatic advertising industry for many years to come.
Tapjoy – Emily McInerney, VP of Marketing

We expect that a lot of new ad dollars will pour into mobile advertising as brands start to get more comfortable with all the new ways of measuring the effectiveness of their campaigns, by tracking metrics such as post-view conversions, viewability, audability, and more. Their objectives will also begin to shift from simple impression- and click-based campaigns as they look at more down-stream metrics tracking overall sales and brand engagement.  This will let them prove the ROI of their campaigns and commit to investing even more into the channel.
Tipalti – Rob Israch, CMO

At Tipalti, we expect mobile and in-app advertising to grow in both volume and complexity, especially the expanded use of international publishers. In 2018, the Google and Facebook duopoly will continue to deepen, requiring networks to differentiate their approach, offer a richer publisher experience, and be more integrated with content. It also means keeping top-tier publishers happy, while continuing to grow the network to cultivate new audiences at scale.

To maintain positive relations with publishers, networks need to incentivize partners with more opportunities to monetize, while ensuring reliable payments and diverse payment methods. They may also want to look at faster payments to keep them happy.

Attempts to expand the network increases fraud potential and presents a greater risk. Networks looking to establish a more global, expansive presence will need to execute quickly, but still thoroughly ensure they're signing up legitimate partners. Proper publisher onboarding, identification, and communication are going to play a bigger part in reducing fraud.

And one last point: we see all mobile content and media creation – including news, videos, podcasts, casual literature – becoming monetized in some form or fashion. It's not just about games anymore, but games have been acclimating us to pay for smaller chunks of content. The engagement data on digital media reveals the audience value, much of it generated by hundreds (potentially thousands) of different sources. Distribution channels that accept work from writers, creators, talent, freelancers, affiliates, and influencers will need to pay creators just as efficiently as networks pay their publishers.
Persona.ly – Ofir Pasternak, CEO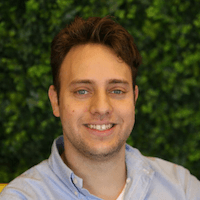 With the advertisers' increasing demand for full transparency, the percentage of fraudulent traffic (or it least the forms of it we know today) going by unchecked will significantly decrease. That combined with the fact that incentivized CPI campaigns have virtually disappeared and budgets shifting towards CPE, shows that advertisers are becoming much more focused on value over quantity.
Smartyads – Ivan Guzenko, CEO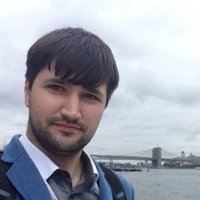 1. Mobile Header Bidding and getting rid of intermediaries – the Header Bidding technology for websites paired with the ads.txt pushed the market towards the transparency side. Mobile header bidding will close the loop, changing the game upside down, getting the power back in the hands of the content creators.

2. Data fraud GDPR and setting rules for the data game – more and more CMOs of the big brands are getting disappointed in the non-transparent and low performing data. It's not a surprise as the majority of the data comes packed in Segments that leave a lot of questions to them. Like how old are the cookies, what logic is used to create them and so on? In the era of transparency few big data fraud scandals are ahead. Big money is blown on the fake and inaccurate data.

3. Verifying the verifiers. There are a lot of anti-fraud companies that try to dictate the rules and set up monopolies with the good intentions. That sometimes creates absurd situations when one gets blacklisted just for the reason of not working with a certain big Anti-fraud player, or is being forced to commit despite having another solution in mind, for the reason that this specific anti-fraud company is big enough to block the smaller company from the market. This year it will change with the new layer of companies that appear on the ad tech landscape. Those are the verification companies for the anti-fraud players who used to be untouchable thus significantly lowering the quality of service and charging more.

4. Blockchain R&D and education – I keep saying that today there are 0 companies who really solve anything with the blockchain. But the goodness here is that all the new players make huge efforts towards the R&D. The huge problem, however, is that we have more hype than the education right now. It leads to the problem that the CMOs get misled by the number of the "solutions" that claim to find a magic pill to cure all the ad tech disease at once. Well, it won't. But the education and proper R&D will. My advice, ask early adopters tough questions or should I call them early sellers?
Final Thoughts
Hopefully this collective effort to draw a mobile and in-app advertising trends picture will help you to build your mobile strategy and grow your business in general more efficiently. On many occasions to be able to think clearly and develop coherent plan you need a starting point, we hope this guide will be come such for you.