Viral Nation is a full-service marketing agency specializing in Influencer Marketing. Founded by Joe Gagliese and Mathew Micheli in 2014, Viral Nation has orchestrated some of the most viral marketing campaigns of the last half-decade for a wide range of clients, from startups to Fortune 500 companies.
Key Features
 Influencer Marketing
Social Media Management
Content Creation
Influencer Talent Agency
Key Person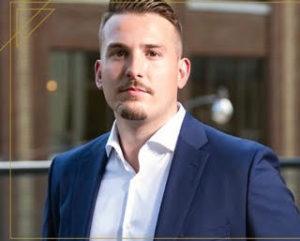 Joe Gagliese is the Co-Founder and Managing Partner of Viral Nation, one of North America's fastest growing digital agencies specializing in influencer marketing. He created the social-first agency to help brands tell engaging social media stories through an amazingly eclectic network of influencers. Through his passion and determination he has developed partnerships with numerous Fortune 500 brands and more than 300 social influencers from the worlds of sports, gaming, and lifestyle. A 30 Under 30 winner for Marketing Magazine, Gagliese is frequently quoted in the press for his thought leadership on influencer marketing and social strategies.
Viral Nation Info
Viral Nation News
Latest Tweets from Viral Nation:
Viral Nation Rankings