From one-off payments to costs-per-metric, there are many models to choose from when deciding how to pay advertisers for your app's campaign. CPI, or Cost-per-install, is one of them, and while the name makes it sound deceptively simple (pay-per-install means you pay when someone installs your app, right?), there is actually plenty of nuance to it.
This guide will help you understand the ins and outs of a CPI payout model, what CPI advertising and CPI marketing is and how they compare to other metrics before introducing some marketing app installs campaign providers which use it.
Cost-per-install or CPI – a definition and formula
It's always useful to start out with a definition. Tubemogul have about the best and most concise definition we could find, so here it is:
CPI (Cost Per Install) campaigns are specific to mobile applications. In a cost-per-install campaign, publishers place digital ads across a range of media in an effort to drive installation of the advertised application. The brand is charged a fixed or bid rate only when the application is installed.
Source: Tubemogul
The formula for calculating Cost-per install is quite simple, in fact it's implied in the name: Your total ad spend divided by number of installs.

Now we've set our terms, let's have a look at what a Cost-per-install campaign is and why it is important.
What is a CPI campaign and why is it important?
Cost-per-install is one of the many metrics by which people measure their advertising budget. The advertiser only pays the ad network once the app is installed instead of just the advert being viewed (known as the CPM, or cost-per-mille, model). This puts the onus on ad networks to place the advert in places where conversion rates are high and to target the ad appropriately to the correct audience.
Given the higher value behind an install over a simple viewing of the advert, costs per install are also significantly higher – in some places around $3, whereas CPM can vary wildly from $0.78 to $7.00 depending on the platform (iOS/Android) and the type of advert (interstitials, banners etc).
Why is CPI a valid metric?
In May 2016 Fiksu, a major mobile marketing company stopped featuring CPI statistics in their core set of indexes. According to the company, "although it still has a role, CPI should no longer be the central metric to measure app marketing success." The reasoning behind this is the increasing reports that the "app craze" is waning. People download fewer apps than before, and open even fewer; as such, a "mere" app install is no longer a good metric of whether your app is successful. This, coupled with the fact that the most successful apps are free to download and monetise via in-app transactions or eCommerce, also puts paid to this theory.
That being said, CPI is still more important then CPM if what you're advertising is the app itself, and not an eCommerce product. It's still a great metric for games, especially if you set the pay-out to trigger upon a certain achievement in the game which is far more indicative of user engagement than just downloading.
CPI providers have wisened up to the "end of the app craze" and there are plenty of ways of making the metric significant and of making CPI campaigns successful. Other metrics which you should consider alongside CPI are Cost Per Loyal User/Cost Per Engagement (the line between the definition of these two is becoming increasingly blurred)and Cost Per Purchaser (only triggers when a purchase is made).
Cost-per-Install statistics: Facebook, Twitter and Google
Cost-per-install changes significantly depending on a number of variables, including platform, vertical and region. Below are CPI averages globally and per region.
iOS app CPI Globally  – $1.24
iOS app CPI in US – $1.64
iOS app Cost Per Loyal User in US – $2.78
iOS app CPI in Europe – $1.4
iOS app CPI  in Asia – $0.90
Android app CPI in US (Google Play market) – $1.91
Android app CPI in US (Amazon market) – $1.74
Android app CPI in Europe (Google Play market) – $0.99
Android app CPI in Europe (Amazon market) – $0.41
Android app CPI in Asia (Google Play market) – $0.74
Android app CPI in Asia (Amazon market) – $0.26
Source: Geenapp, 2015
The range is truly wide, going from the lowest in Amazon Asia to the highest when it comes to Per Loyal User in the USA. A "loyal user" has a different definition which you can set according to your app, for example in the case of a game it can be "reaching level 6" or "completing a micro-transaction." This gives you further control over pay outs and means you don't have to cough up the money for a user that just downloads the app and never opens it.
Top 10 Cost Per Install (CPI) by Country
Source: Chartboost
If you'd like to read more about the cost of CPI campaigns in different countries, you can find our research on how much it costs to get an app install here. Having looked at the different statistics by region and operating system, but how does the process of starting a CPI campaign change with platform? Here is a quick overview of the advantages of each:
Facebook – According to Jesse Pujji, founder of Ampush, the success of CPI in Facebook ads is down to how many people browse the newsfeed on their phones – about 945 million people on mobile of its 1.2 billion users. The data it has on each user is also extremely rich and highly specific, allowing for excellent targeting and thus CPI campaigns on Facebook achieve higher retention rates and installs.
Twitter – Much like Facebook, its the amount of people using Twitter on mobile phones which makes the platform so successful for mobile CPI campaigns. Fewer users and less-precise data means it doesn't have quite the same numbers as Facebook, but it is still a fantastic platform for CPI campaigns, and quite easy to implement for developers too.
Google – 1.17 Billion unique search users per month should be enough of a statistic to convince you of the power of Google's Adwords in generating app installs. There are a couple of differences here however – targeting is done through Adwords alone, and not through user demographics, and re-targeting campaigns for engagement is only available on Android apps. However, there are more customisation options available here, allowing you to make subtle changes depending on whether you want to increase engagement or sheer app installs.
How to choose a CPI networks
There are a number of things you should look at when choosing your CPI campaign provider. A well-targeted CPI campaign will often be successful, but the devil is in the detail, so these are the things to look out for.
Ad networks/Apps
Do they work with ad networks, or have a set pool apps that they can advertise in? The first has wider scope but the second may imply better targeting, if those apps all belong to a particular category. Which brings us to niche.
Niche
Does the campaign provider specialise in generic mobile apps, or games? Specific verticals? Once again this is a choice between the range of your advertising and its precision, and the answer should be given by the characteristics of your mobile app.
Metrics
If you have a free-to-download app which relies on in-app transactions to monetise, then a simple download by itself is no guarantee of return-on-investment. You want to ensure you pay advertisers only when the user they brought you actually provides value. Is it when they make their first purchase, when they've spent a certain amount of money, or when they've reached a particular level in your game? The platform you choose should be able to offer different metrics to track payouts.
Rates
Naturally you want to pay the right price for where and to who you are advertising. Most platforms have technology to track market averages and bid at levels set by you, but there may well be a commission on top of that for the platform, the ad network or the process. It's not something you can avoid, but you should at least know what you'll be expected to pay in order to budget effectively.
Those are the four main things when you want to look at a CPI campaign provider. With those in mind, we've selected a few of the best to help you find your ideal marketing campaign partner.
Selected CPI campaign providers
Appnext's platform operates on a fully self-serve CPI bidding basis and gives advertisers total control over their campaign management and optimization. You can promote your app by working directly with top performing publishers and get access to over 350 million users around the world.
100% self-serve platform, dedicated to app discovery
Boasts a community of over 30,000 publishers
Total transparency and full control
Dot Com Infoway is an India-based digital agency and while they offer app marketing services, it would be reductive to say that's all they do. From app development to QA testing, they've got it all covered, as well as multiple forms of app campaigns and marketing strategies.
Free quote available on contact
Campaign starts with app audit and research to find audience and USP
Post-launch upselling and contests part of services
A mobile-first ad agency, mtmy uses a range of programmatic technology, algorithms and targeting to reach audiences at all stages of the app's life cycle. Has an in-house platform for identifying the top users and targeting both them and their "lookalikes."
Proprietary programmatic technology
Has its own creative studio for ads and content
Single dashboard for all data relating to your campaign

A leading mobile marketing platform with native ads monetization with a simple integration process. Yeahmobi has vast ad resources with over 500 direct advertisers from across the world and is integrated with top ad networks.
Excellent fill rates with over 6,000 different advert and offer resource channels.
Multiple ad formats to give developers ad display versatility and UX optimization.
Both straightforward API and light-weight SDK ad integration.
Chinese Avazu is a performance-based network and one of the bigger ones out there. Each campaign is set to pay out on a specific metric, so you can set multiple ones if you want to see which performs best.
Works with over 100 ad networks.
Customizable Offers and Landing Pages for 25+ Countries
Proprietary & private platform with open API

Built for mobile game developers, Chartboost's platform gives you access to high quality players and delivers a native ad experience leading to better install rates.
Free cross promotion
Native experience and install tracking
Developer to developer mobile ad marketplace
A high performance, Australia-based, mobile advertising platform for user acquisition and in-app monetization. Leadbolt's analytics-based algorithms assist advertisers with advanced targeting that captivates best-fit audiences to achieve deeper user engagement with maximum ROI.
65,000+ developer network in over 165 countries.
Delivers more than 10 billion ads a month
$50 sign-up bonus

Founded in 2013, Mobvista operates a worldwide mobile ad network, integrates ad spots and websites from 236 countries and receives more than 5 billion daily impressions.
Thousands of CPA/CPI Offers with various metrics
Over 1000 apps in its roster
Google Adwords premier SMB partner

Completed its merger with Appia in 2015. They serve ads through a 100% non-incentivised network. Operating on a cost per install basis, Digital Turbine offer dedicated support from industry experts.
100% non-incentivised publisher network
Reaches users in over 190 countries
Key clients include Vodafone, Verizon and Uber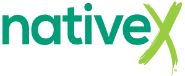 A mobile app monetization platform founded in 2000, NativeX focuses on native adverts in games and apps. Offers a variety of flexible advert formats which change according to the platform and the usage of the device. Has a single SDK for all platforms.
Partnered with top 100 grossing app developers such as AppMini and Big Blue Bubble
Strategic ad placements – only appear at critical points in the game chosen by you
Extensive knowledge base available on registration
Final Thoughts
CPI campaigns are a good way to boost users that see your app, while being safe in the knowledge that you only pay when the user has actually brought you a return on investment. "Simple" CPI may not be the best option for free apps with in-app purchases, but there are ways around that. CPI campaigns are a highly customisable tool, one it's worth considering when marketing your app.