Mobile game developer Kiwi has closed $15 million in Series B financing and says it will use the funds to create more free-to-play titles while developing new dev tools for the Android ecosystem.
Kiwi focuses on free-to-play games primarily on Android and has enjoyed a fair bit of success on Google Play, with five titles reaching the Top 25 Grossing charts, including the management sim 'Shipwrecked: Lost Island' and sim 'Westbound.' It's ability to raise $15m is a good indicator that there's still plenty of profits to be had focusing on Google's operating system and – if recent statistics on Android usage are anything to go by – things are only going to get better relative to iOS.
Kiwi CEO Omar Siddiqui said: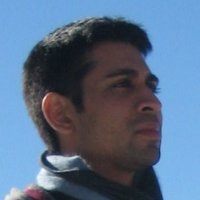 "Our early focus in the rapidly growing Android ecosystem has allowed us to build top free-to-play mobile games on Google Play and develop tools that we are making available broadly to benefit all developers. This new funding round will help us to bring these tools to market as we also invest in the next generation of our cross-platform, AAA mobile titles."
It's not entirely clear what tools Kiwi is planning to make available to Android developers, but judging by the press release it has something to do with improving "distribution and monetisation practices that affect the entire mobile ecosystem." This sounds like some kind of analytics platform for free-to-play developers. If so Kiwi will certainly be entering a crowded market, but the more the merrier we suppose.
The financing round was led by led by Northgate Capital with participation from DFJ and returning investor Sequoia Capital. Check out the Kiwi website for more info.