At Consagous, we host Microsoft Application Development, Open Source Development, Software and Mobile Application Development under one roof. With the development of over 100 apps till date to its credit, our experienced team makes a project of any magnanimity a smooth delivery and due to this, we can provide in-house solutions throughout every step of the mobile application development process, right from conception to design to bug testing to final polishing. Please visit our website www.consagous.com to get a bird's eye view of how we can be of help to you.
We strive to comprehend our clients' requirements to pitch, develop and design the best-suited solution — one that works. Our aim is not to push the budget. We only want the client to pay for what he needs which is why we work extensively on requirement analysis first. We provide best suited bespoke solutions for all your automation needs. We build an app or software according to the requirements given, and then implement it while sticking to our collaboratively developed strategy, which seeks to maximize desired value and ROI, as well as provide our client with the full set of instruments.
Our solutions take as many forms as they serve functions, increasing revenues or approach new markets. We automate and optimize the existing business processes with clear and tangible benefits.
Eventually, the best products are the ones that perform in the long run. For ensuring that long-term success, we pay special attention to marketing, promotion and user acquisitions from the inception of the project.
Key Features
• Mobile App Development
• Cost Effective App Development
• App Development
• Custom Mobile App Development
Consagous Offices
Texas Office
119 Nueces St Austin, Texas 78701
Colorado Office
Carretera Transpeninsular km 24.5 Cerro Colorado, San José del Cabo BCS. CP 23400
Key People
Mukesh Kumar Singh, Techpreneur, Founder and CEO of Consagous Technologies is passionate about all the waves in the digital world and believes that the one who innovates is the one who leads. While spearheading an organisation with offices in India, USA and Australia, Mukesh deeply believes in sharing his experiential knowledge and IT marketing acumen gained over a span of 12 years with the online readers and takes out time to key-in his thoughts whenever he can.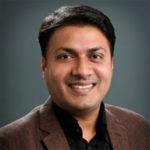 Consagous Technologies Info
Consagous Technologies Rankings
Sorry, we don't have these details yet. If you are a Consagous Technologies representative, please get in touch to add additional information and contact options to your profile.
Consagous Technologies Reviews