Do you want more mobile success this year? These mobile and app industry events will help you discover the latest mobile trends, pick up top tips for your business and network until your contacts list is bulging.
With hundreds of digital marketing events planned in 2018, it can be difficult to find the best event for you and your business – one with plenty of mobile-focused content and networking opportunities.
To help you get ahead, we've created a list of the best mobile industry events for 2018. They're arranged in date order so you can scan down to find an event throughout the year. Or, check out our events calendar to browse by topic or location. If you have a mobile-focused event you'd like us to add to this list then give us a shout here.
The App Promotion Summit is heading to New York City again. This leading app marketing event brings together developers, media companies, app studios, brands and agencies from across the mobile marketing landscape for an insightful and fun event with excellent networking opportunities.
When: 28 June 2018
Where: New York, US
The App Promotion Summit returns to Berlin in December for plenty of thought-provoking content about the app business. This leading app marketing event mixes short, sharp presentations with audience interaction and panel discussions to fuel debate and interaction.
When: 6th December 2018
Where: Hotel Adlon, Berlin, Germany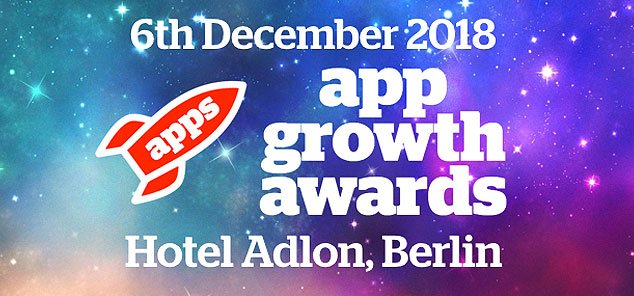 The App Growth Awards are the annual barometer for the global app marketing and growth ecosystem. Enter your app, agency or platform to win awards including App Marketer of the Year, Best App Store Optimization Company, Best App Analytics Platform, Best App Marketing Campaign, Fastest Growing App and Best App Advertising Platform.
When: 6th December 2018
Where: Hotel Adlon, Berlin, Germany
The Mobile Shopping Summit is an annual conference that brings together North America's leaders in mobile commerce to meet and learn. Along with the presentations, this three-day event includes 60 interactive sessions and 12 hours of structured networking so you're sure to leave with plenty of new ideas and contacts.
When: January 31 – February 1 2018
Where: Hilton London Bankside
As North America's largest mobile-only conference, Mobile Growth Summit is the place to mingle with the mobile industry's best brains. Thought leaders share their insights on mobile user acquisition, monetization, retention and engagement in this intensive 2-day conference.
When: 7 – 8 February 2018
Where: San Francisco, US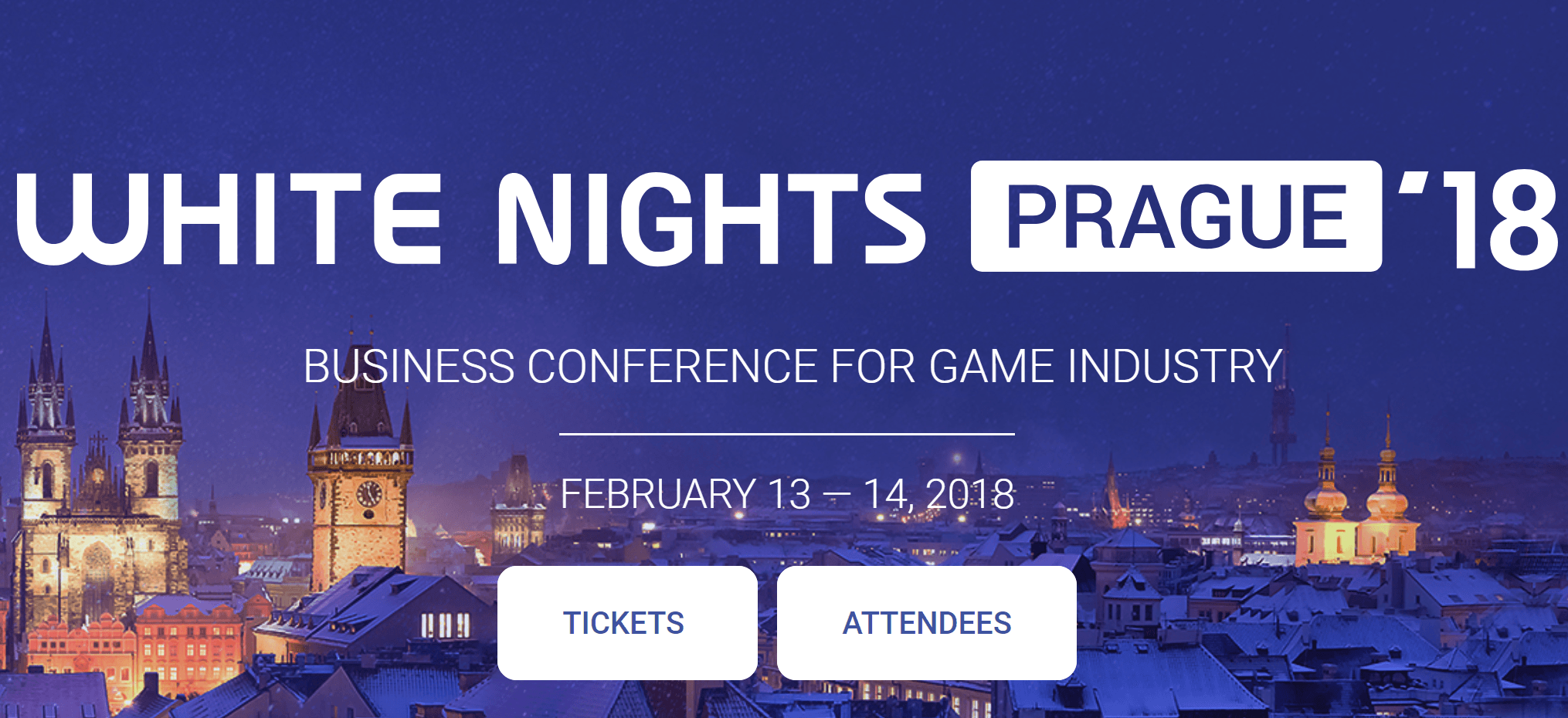 The White Nights Conference is an international business conference for the games industry, with content across mobile, PC, console, web, AR and VR. The White Nights events attract influential game industry professionals and developers. Every year more than 4,000 visitors attend the conference.
When: 13 – 14 February 2018
Where: Prague, Czech Republic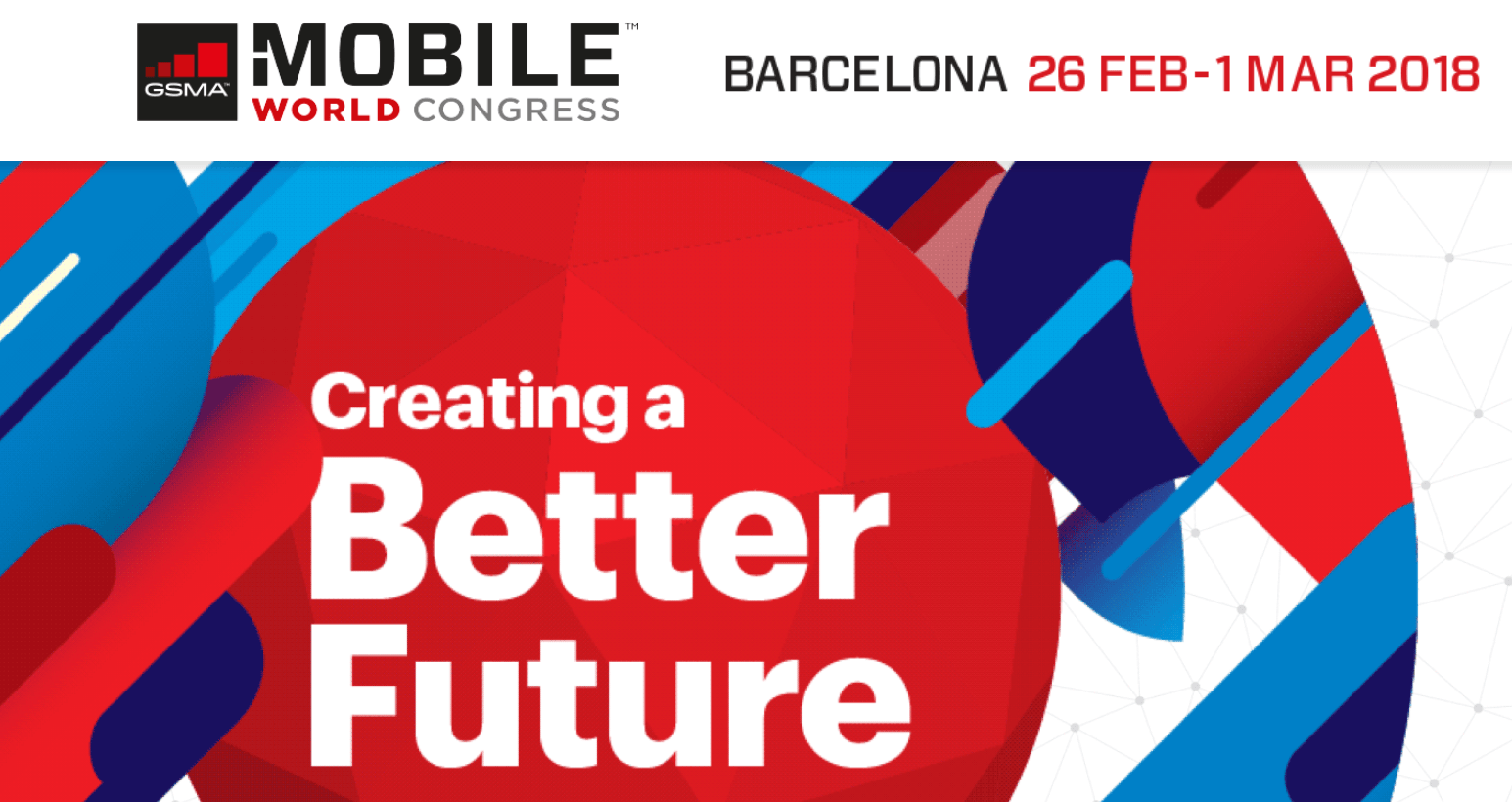 The ever expanding Mobile World Congress is a mobile industry gathering in Barcelona, organised by GSMA. This year it features confirmed speakers such as Kathy Calvin, President and CEO of the United Nations Foundation, and Christopher Young the CEO of McAfee.
When: 26 Feb – 1 March 2018
Where: Barcelona, Spain
MobileTech Conference is a leading conference on enterprise mobility and mobile innovation in the German-speaking countries. It connects industry leaders from every part of the product development cycle. This four-day event includes the main conference along with some hands-on power workshops.
When: 12 – 14 March 2018
Where: Munich, Germany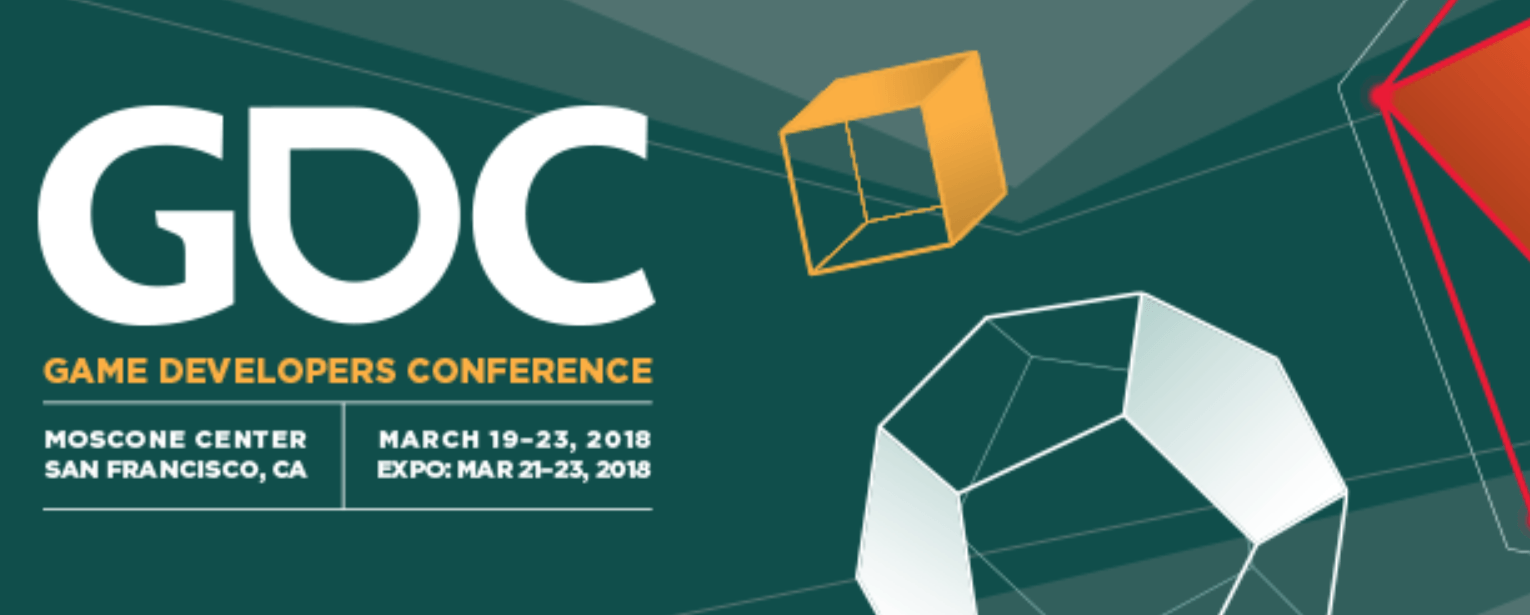 GDC brings together game designers, programmers, artists, producers, and business professionals for 5 days of education, inspiration and networking for the global game development community. Meet over 550 companies, network in interactive spaces and celebrate innovation in the Awards.
When: 19 – 23 March 2018
Where: San Francisco, US
The App Promotion Summit London is an interactive conference, dedicated to app and game promotion. Since its beginnings in 2013, the summit has impressed past attendees with its fresh format including short, sharp presentations, roundtable seating, and plenty of opportunities to network. Join us in London this March to hear the latest top speakers in the app industry.
When: 22 March 2018
Where: London, UK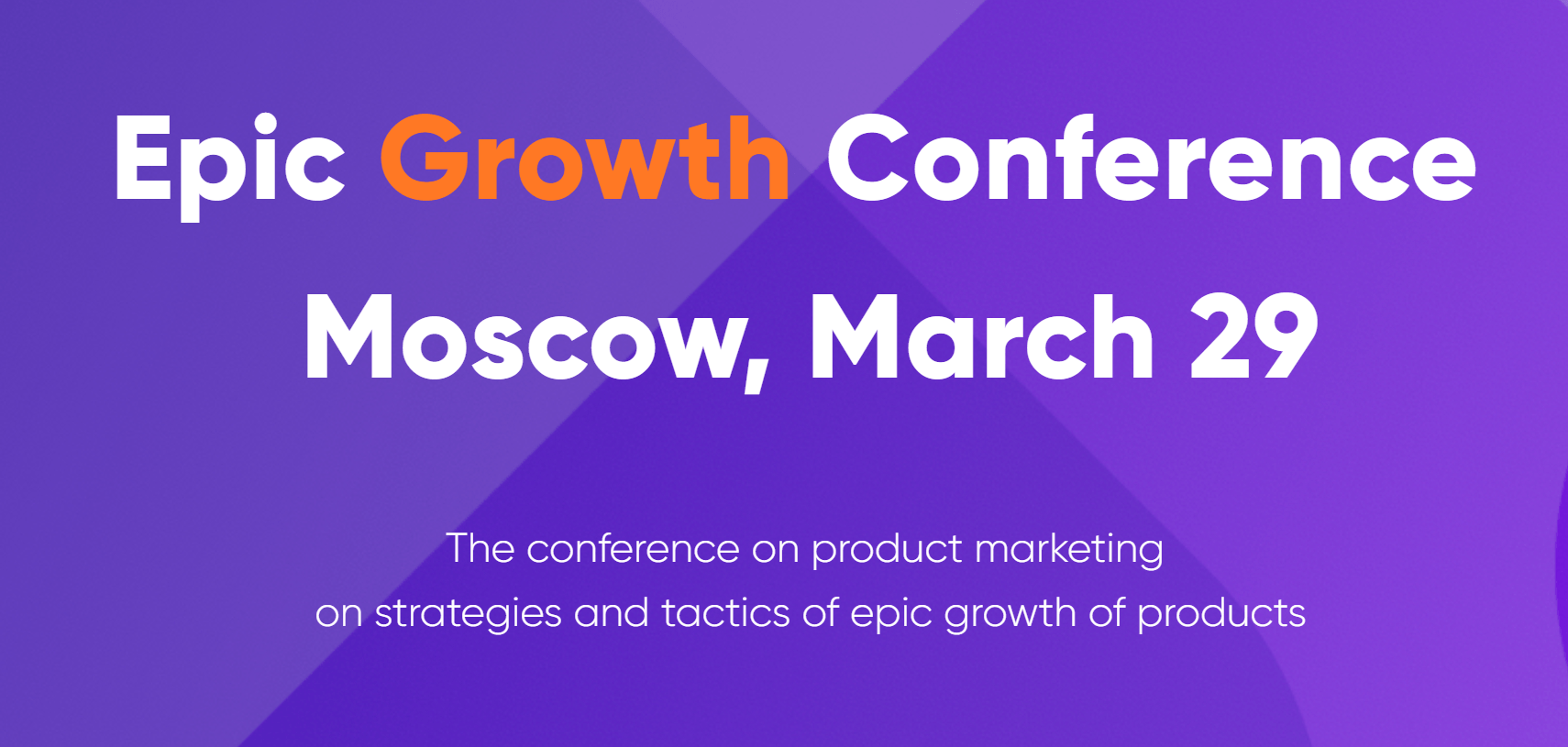 The Epic Growth Conference brings together over 300 marketers and industry gurus. The main theme of the conference is driving growth and the strategy and tactics behind Growth Hacking. Past speakers from Maps.me, Prisma Lab, Ultimate Guitar and App in the Air have taken part.
When: 29 March 2018
Where: Moscow, Russia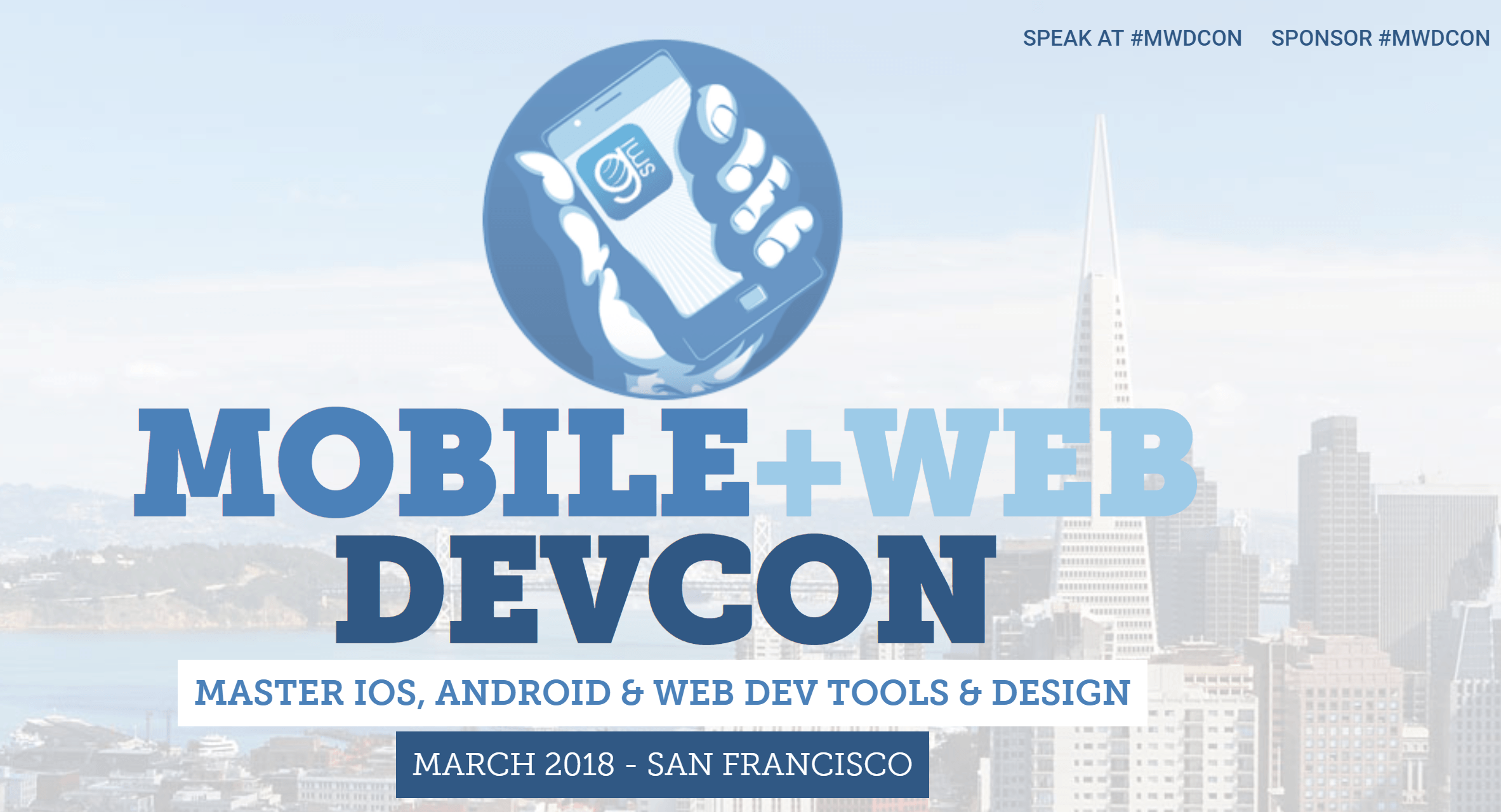 A conference built for developers, Mobile + Web Devcon brings together a stellar line-up of speakers each year. Developers and designers present insights and case studies on iOS development, web app development and mobile web design. This event is organised by GSMI.
When: March 2018
Where: San Francisco, US
Created by developers, loved by developers, CodeMobile conference is an opportunity to network, share ideas and collaborate. Taking place in the UK city of Chester, on the North-Wales border, this conference is aimed at indie developers and offers two tracks; one focused on iOS development, and the other on Android.
When: 2 – 5 April 2018
Where: Chester, UK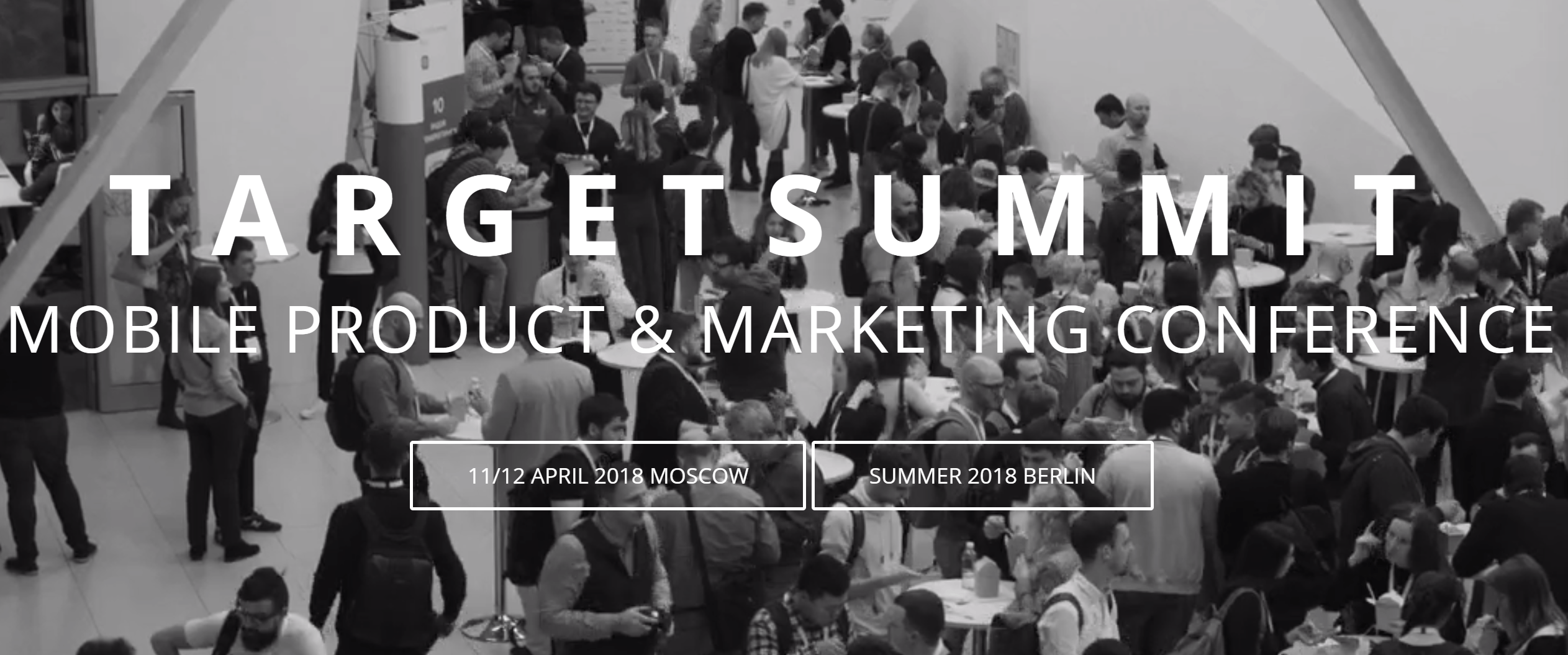 The TargetSummit started in Moscow and later launched in Berlin. The event focuses on mobile marketing, advertising, analytics and mobile app development. Two summits will take place this year, again in Moscow and Berlin. Previous speakers have included Daniel Taschick from Dubsmash, Alexey Moiseenkov from Prisma and Eugene Nevgen from MSQRD, to name but a few.
When: 11 – 12 April 2018/Summer 2018
Where: Moscow, Russia/ Berlin, Germany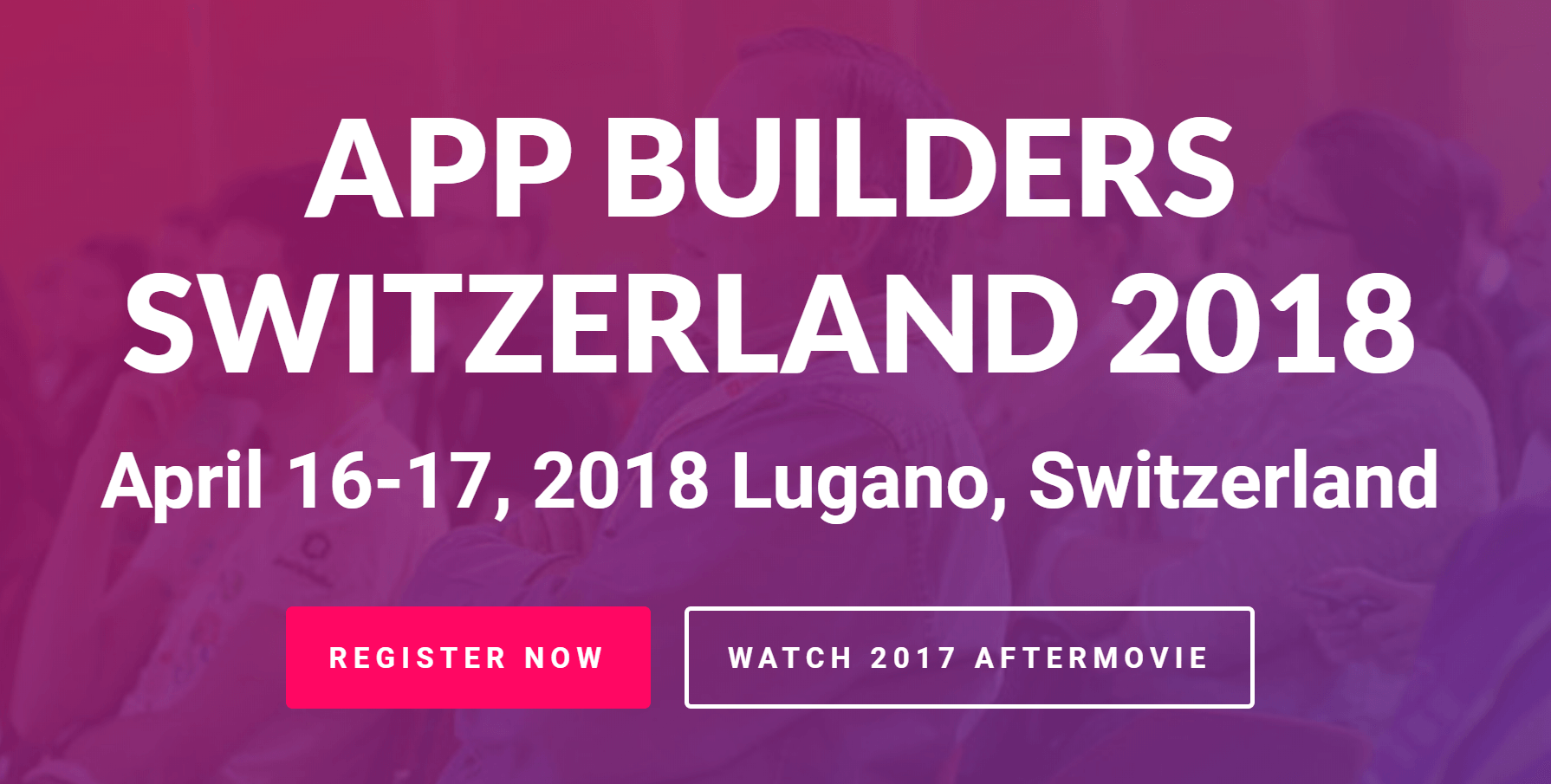 App Builders is a mobile technologies conference in the heart of Europe. Hear over 25 talented speakers discuss emerging trends in the mobile industry and network with the community. Choose from two tracks (iOS and Android) to learn about the latest advancements in Apple and Google technologies.
When: 16 – 17 April 2018
Where: Lugano, Switzerland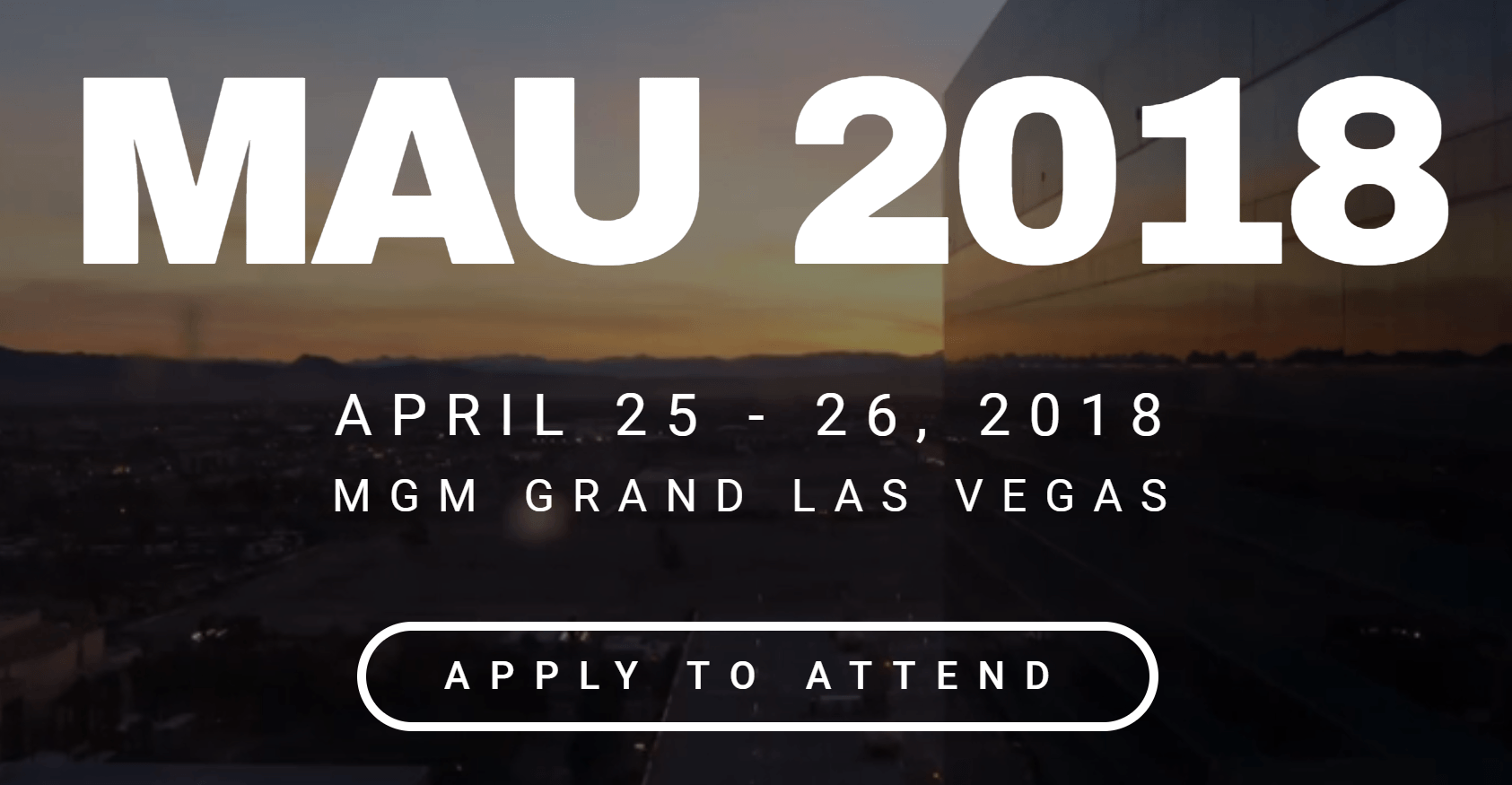 The Mobile Apps Unlocked 2018 conference will bring over 2000 leaders from top mobile brands together, in Las Vegas, for two full days of learning and networking. Speakers this year include Nora Ali from Jet.com, Seth Berman from Adobe, John Egan from Pinterest, Josh Lu from Zynga and more.
When: 25 – 26 April 2018
Where: Las Vegas, US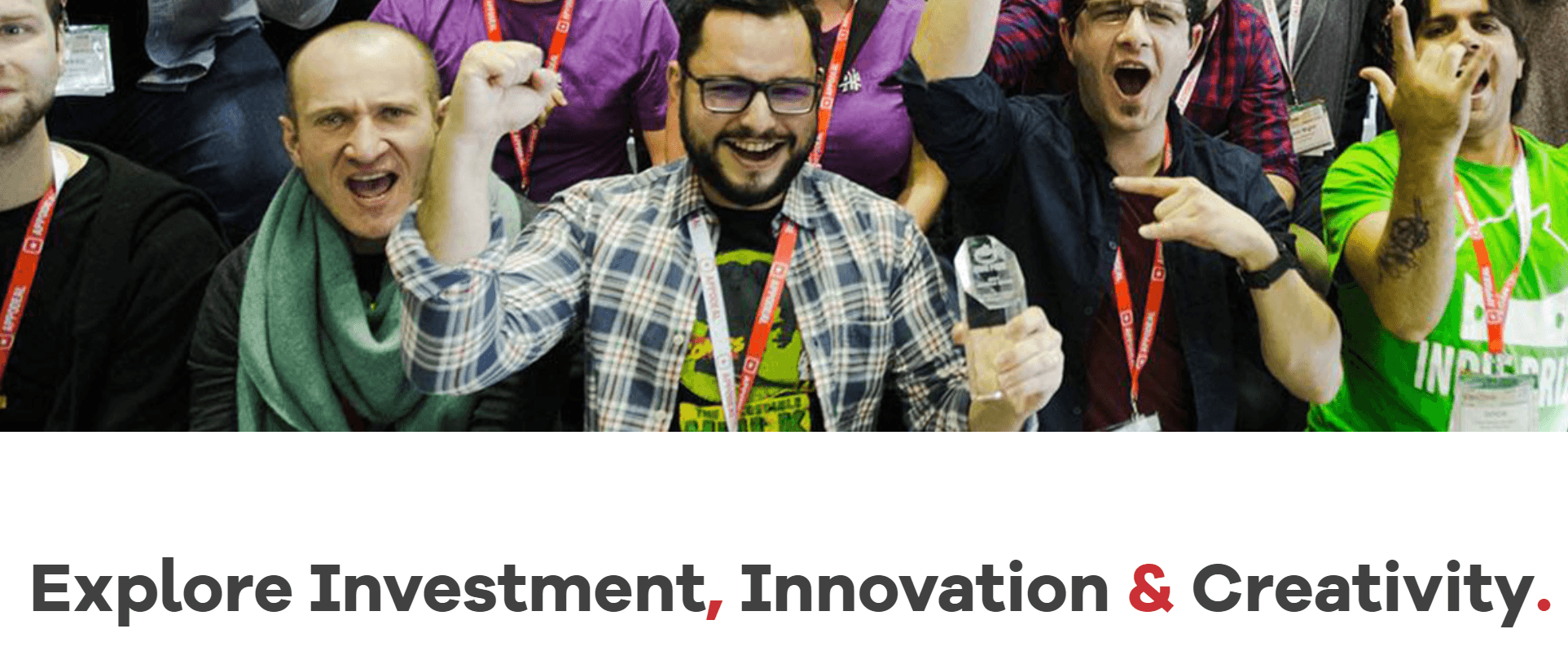 The Casual Connect Europe conference 2018 will take place in London to explore how creativity and business can merge to create games. Learn from over 100 leaders in established and emerging markets of the games industry – covering game design, esports, social casino, funding, next-generation technology and best practices.
When: 29 – 31 May 2018
Where: London, UK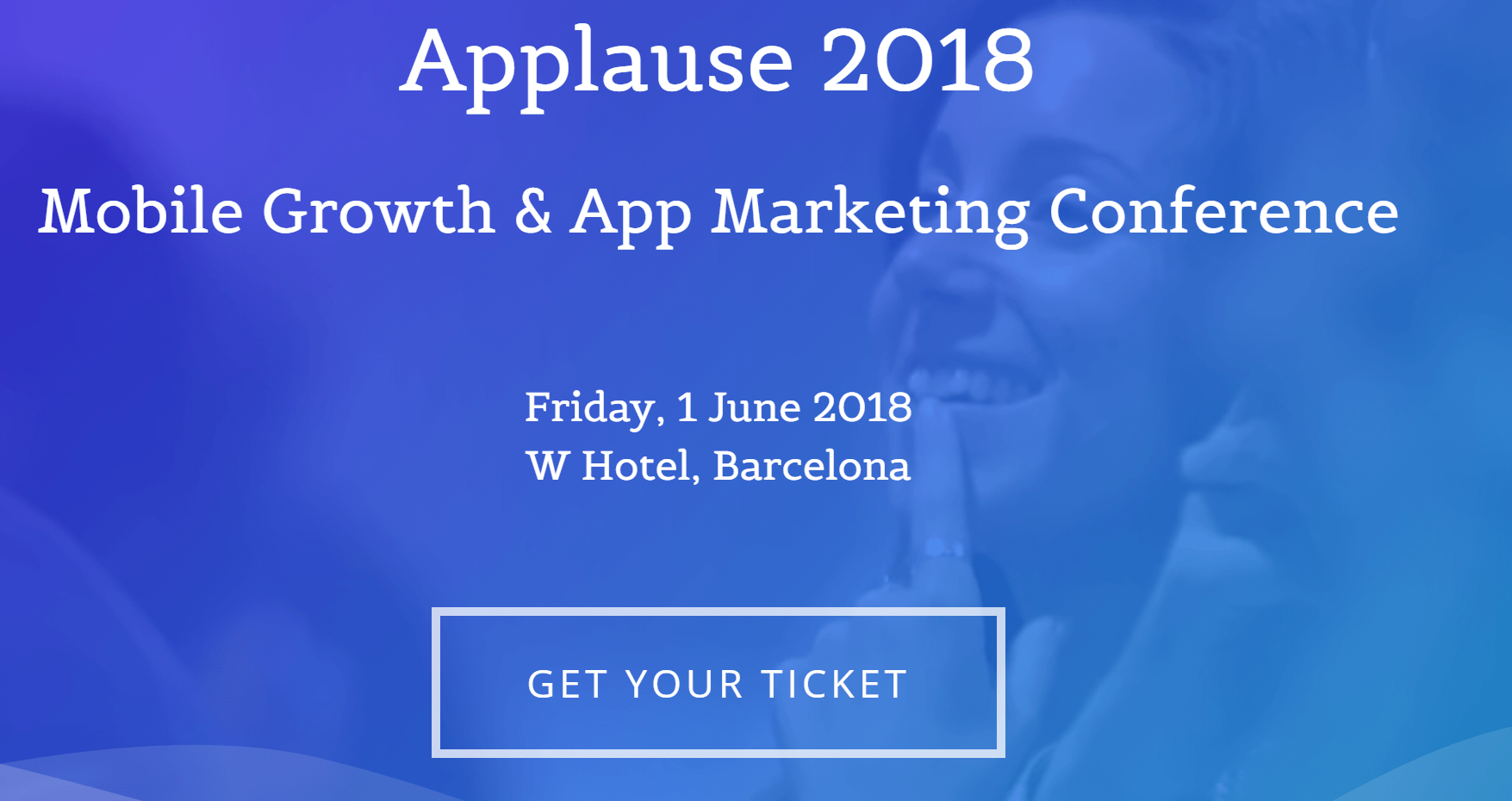 The Applause 2018 mobile growth conference was created for app marketing professionals in Spain. Organized by TheTool, PickASO and AppsFlyer, the goals of the event are to share best practices and the latest strategies and tactics. More than 300 mobile growth professionals will gather in Barcelona for one day of business and learning.
When: 1 June 2018
Where: Barcelona, Spain
The Israel Mobile Summit is the annual mobile event of Israel. It is attended by over 2,000 key players in the mobile industry. Speakers from the event have included Noam Yasour from Mopub, Ronen Mense from Appsflyer, Yaniv Avraham from Startapp and Mariela Pavlova from Imperia Online.
When: 5 June 2018
Where: Israel

Apps World Evolution returns as part of London Tech Week's new festival of technology 'TECHXLR8'. This event focuses on utilising next generation technology so you'll learn how to maximise personal assistants, conversational commerce and chatbots to engage customers.
When: 12 – 14 June 2018
Where: London, UK
Mobile World Congress Shanghai offers a mid-year update on the mobile industry. As Asia's best mobile industry event it includes a three-day thought leadership conference, an exhibition space for cutting-edge products and tech, and speciality expo zones for mobile gaming and apps.
When: 27 – 29 June 2018
Where: Shanghai, China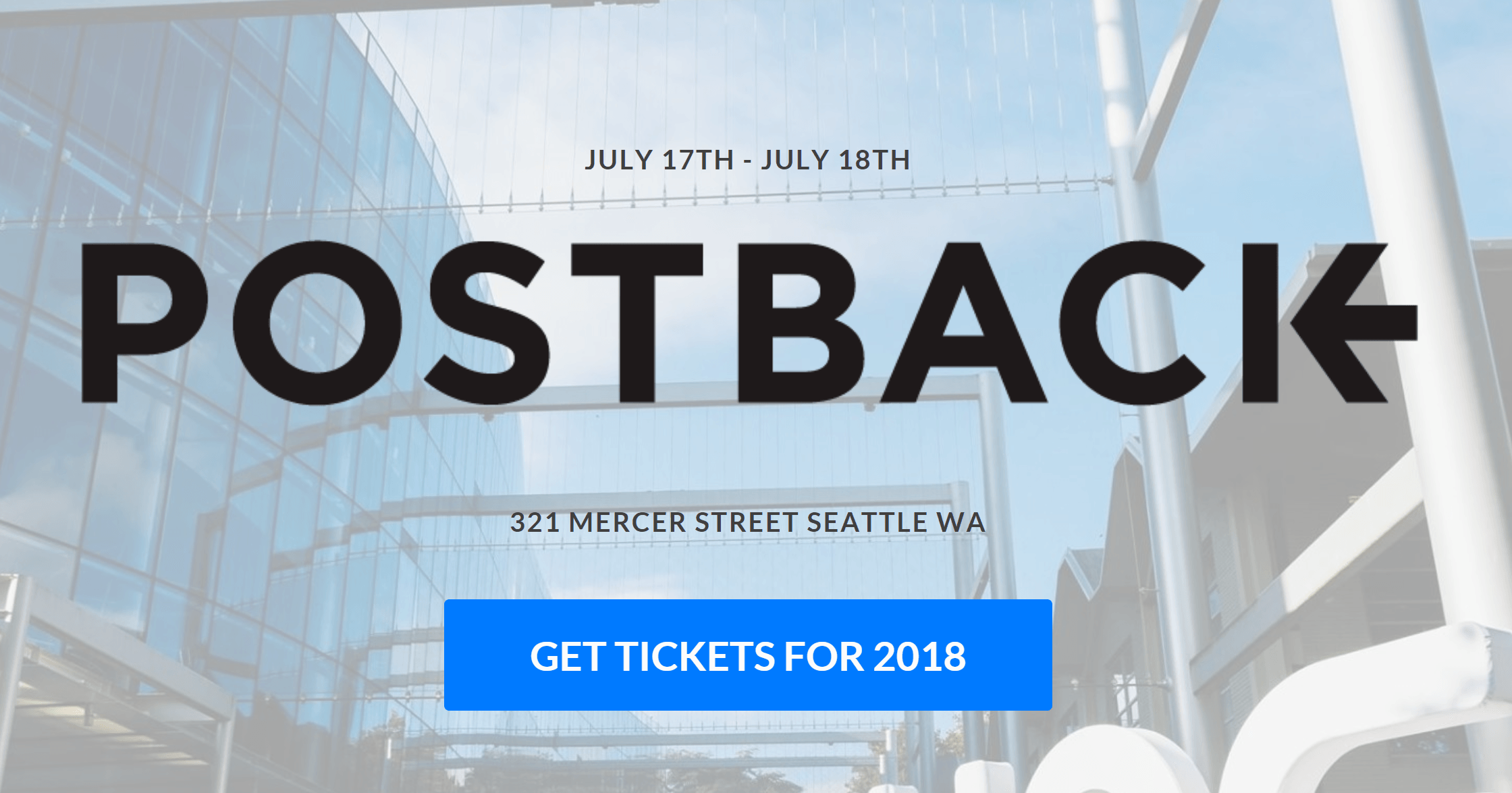 Postback 2018, organized by TUNE, provides attendees with the opportunity to meet, learn from and build relationships with some of the key minds in the marketing world. Speakers for the event this year include Jennifer Wise from Forrester, Ashley Yuki from Instagram, Todd Teresi from Apple and Sissie Hsiao from Google.
When: 17 – 18 July 2018
Where: Washington, US
Dmexco is the meeting place for marketing and media professionals, techies and creative thinkers in the world of digital marketing. On the conference stage in Cologne, expert speakers present the latest digital marketing trends, new advertising technology and discuss industry issues.
When: 12 – 13 September 2018
Where: Cologne, Germany
A leading conference for the brightest minds in mobile, TAP returns to NYC's New World Stages this October. This one day conference will cover topics including content discovery, monetization and the changing face of mobile commerce and payments.
When: October 2018
Where: New York, US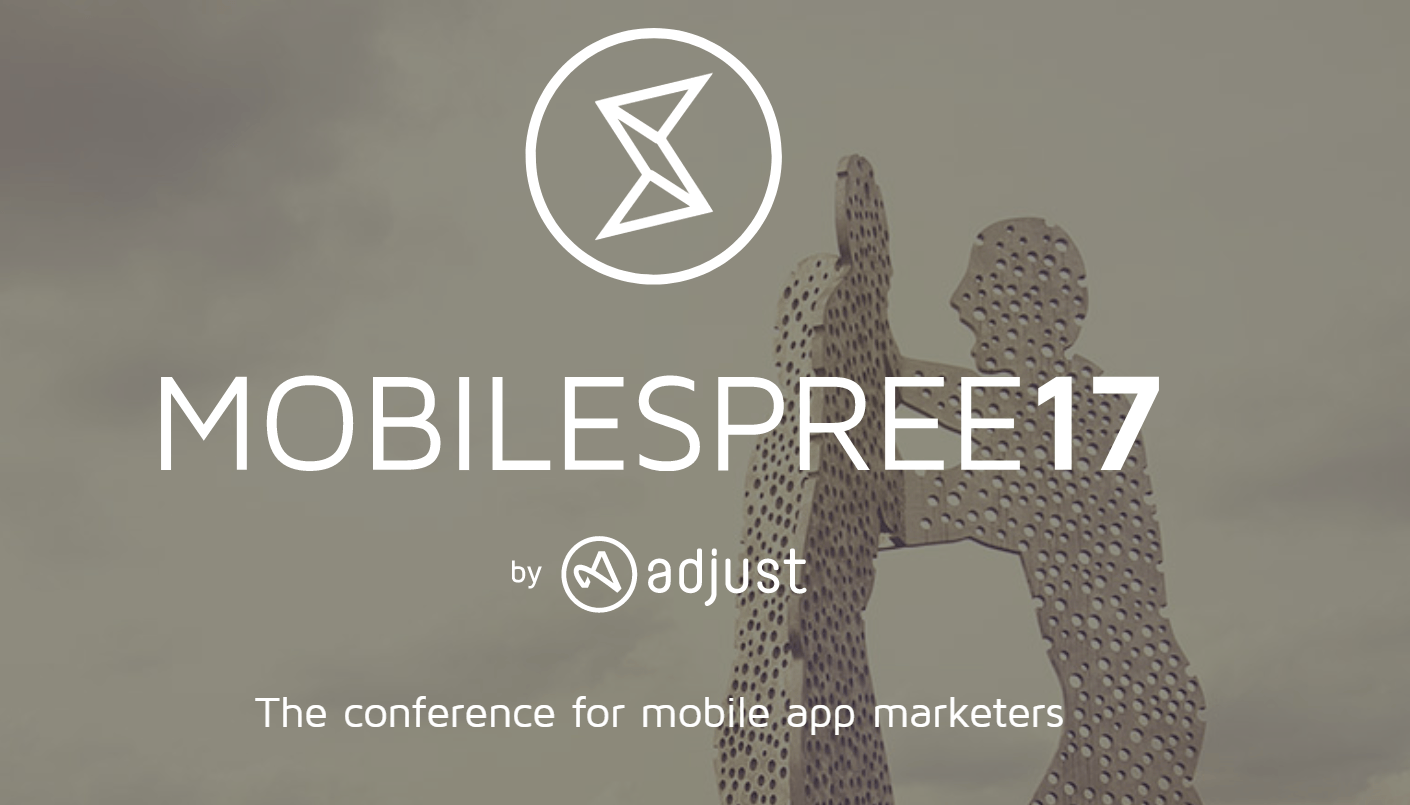 Mobile Spree is Adjust's mobile marketing conference. The event focuses on finding the right users for mobile apps with the latest techniques: targeting and identifying the best ads and ad formats. Understanding the value of marketing efforts, from marketing spend, to in-app revenue are also hot topics discussed. The 2018 event will be announced shortly.
When: 11 October 2018
Where: San Francisco, US

The Open Mobile Summit (November 27th-28th) is the annual hub for globally renowned brands to discuss their digital strategies across all connected devices. Join the most senior line-up of product, UX design and engagement executives and the movement to meet the needs of the connected consumer.
When: 27th-28th November
Where: Hyatt Regency Burlingame, San Francisco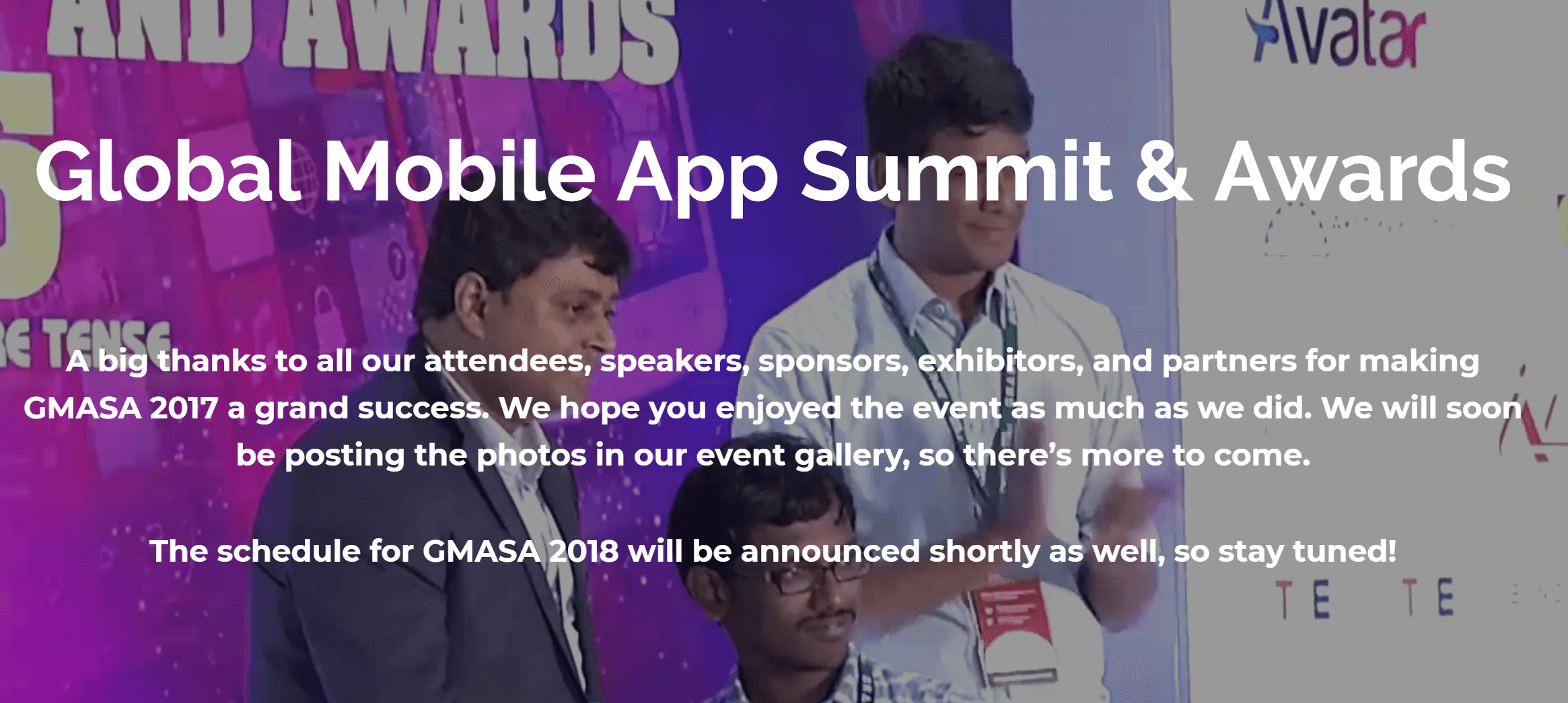 Following the success of GMASA 2017, organisers kick off the year with a one-day GMASA 2018 event. Indie app developers get the chance to pitch to potential investors while mobile leaders take the podium to share their industry insights. There's also a space to exhibit your tech to developers, investors and journalists.
When: TBA 2018
Where: Jakarta, Indonesia
Future Mobility Days is a collaborative two-day event in which participants meet to talk about digitalisation in the area of mobility. It follows three formats: a Barcamp for discussion, Design Thinking Jam where small teams design solutions using paper prototypes, and a Hackathon where creation begins.
When: TBA 2018
Where: Nürnberg, Germany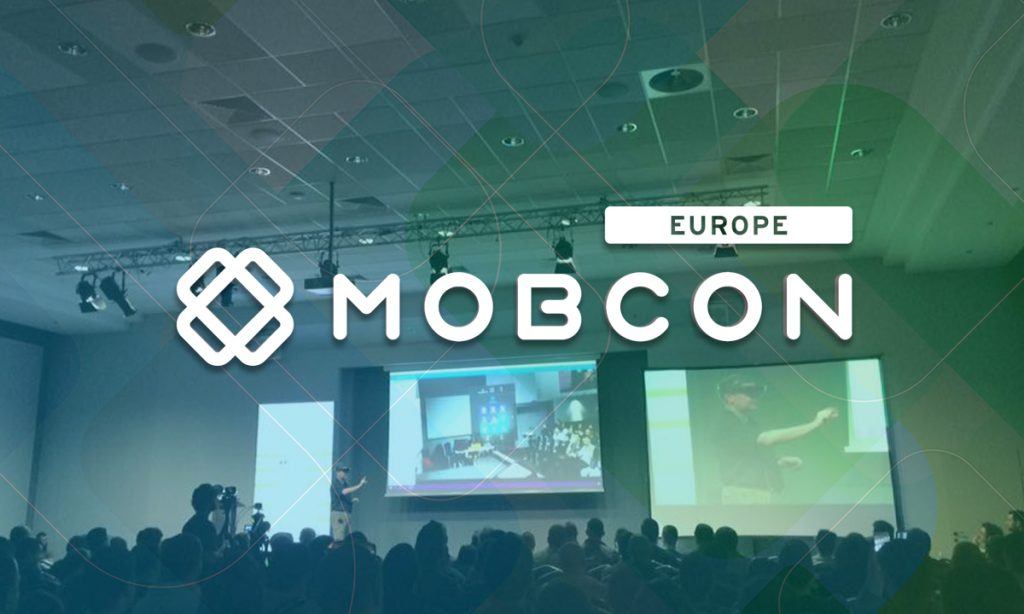 Mobcon Europe will open its doors for the fifth time in 2018. The best technical speakers in the world will talk about mobile and web development, the internet of things, virtual reality and artificial intelligence. The event includes a day of in-depth workshops followed by a one-day conference.
When: TBA 2018
Where: TBA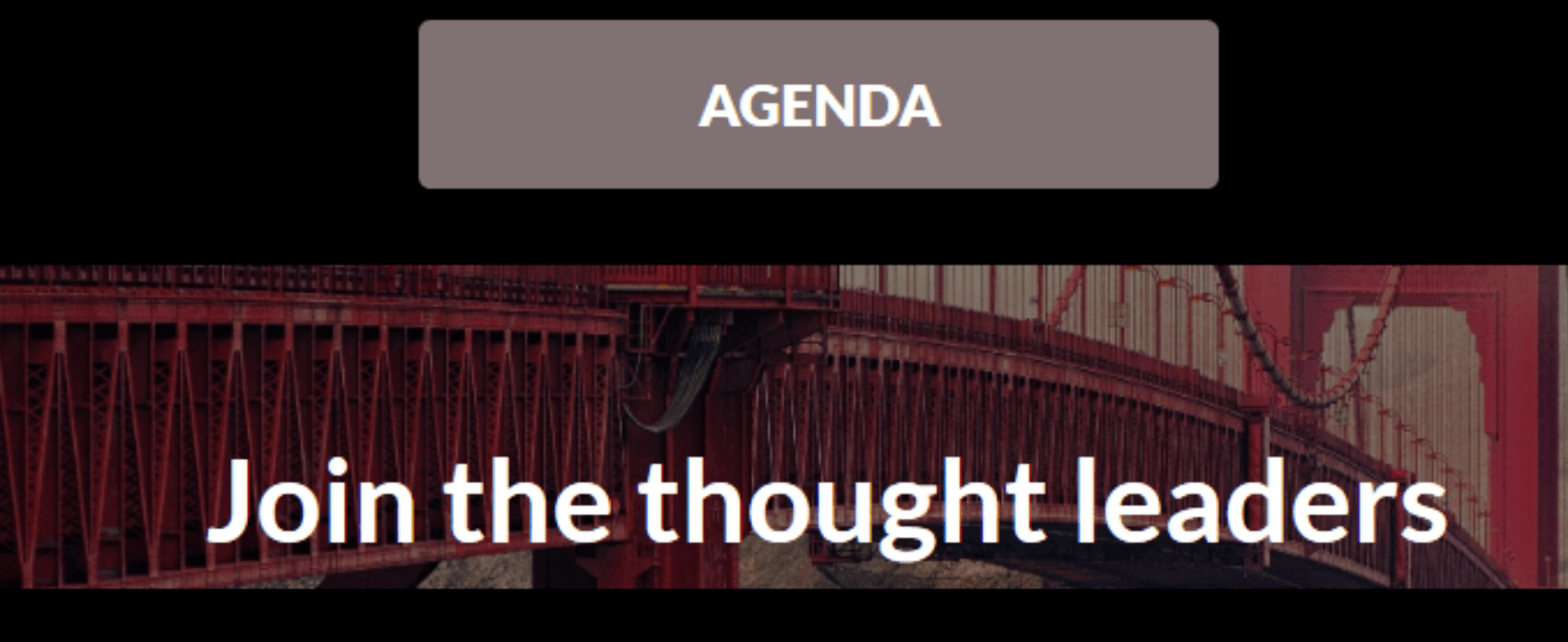 Join thought leaders at the annual MobileBeat event to explore the major trends around mobile. Video, mobile artificial intelligence, and bots. This is one for mobile product innovators, investors, brands and marketers.
When: TBA 2018
Where: San Francisco, US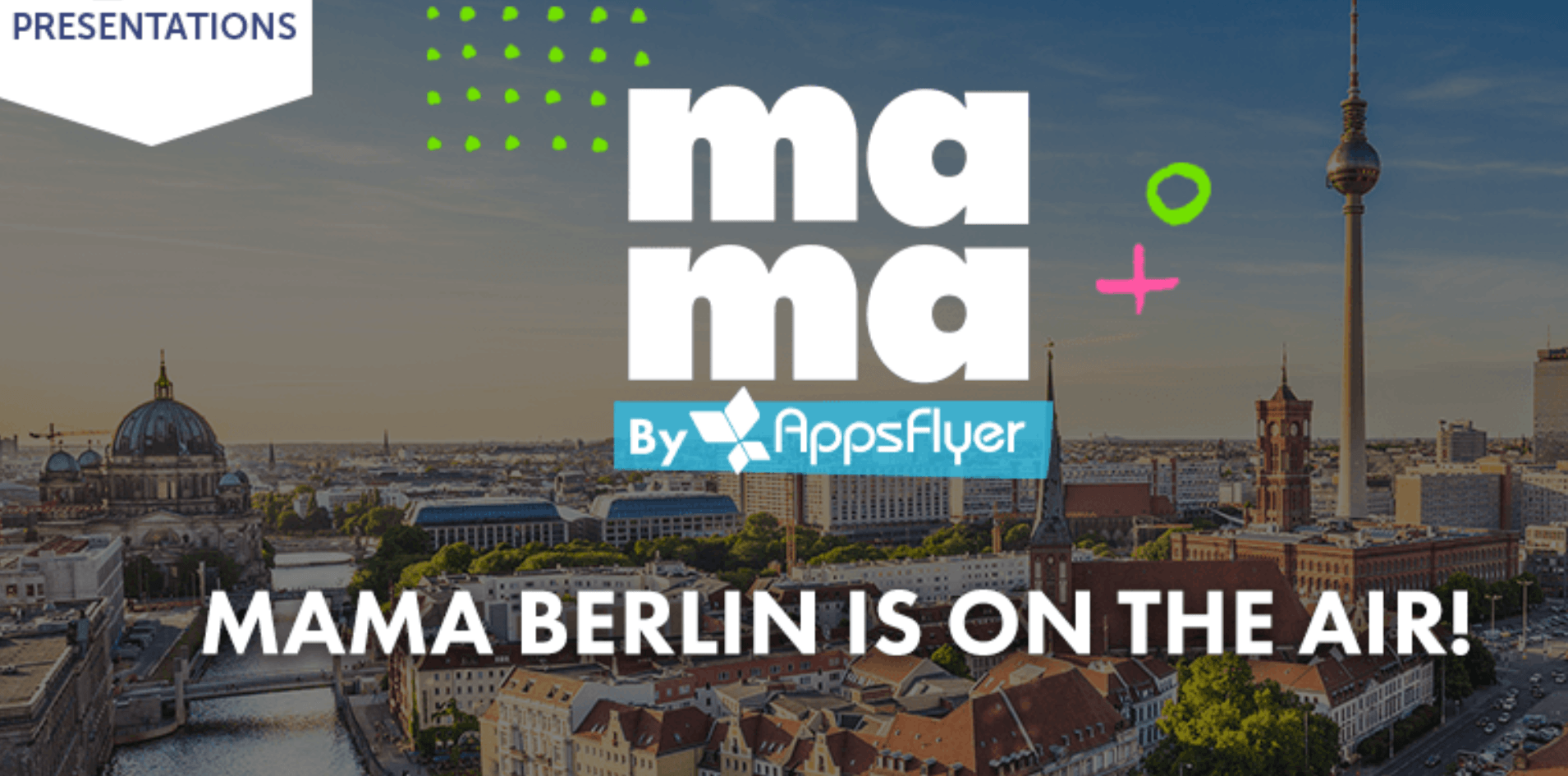 MAMA by Appsflyer gives advice from heavy hitters in the user acquisition space. Attend to see top experts offer their advice on how to take app marketing to the next level. Last year included 9 speaking slots, 3 panels and 3 fireside chats. The 2018 event is expected to be announced shortly.
When: TBA 2018
Where: TBA
AppDays is a French conference for app publishers and app developers. The focus is on 'succeeding in mobile' so expect to hear talks and discussions about technology, mobile UX, marketing, and monetization. Most of the presentations are in French, some in English.
When: TBA 2018
Where: Paris, France
You can keep up-to-date with the latest mobile and app conferences on our events calendar. Or, get in touch if you'd like to get your mobile industry event listed.