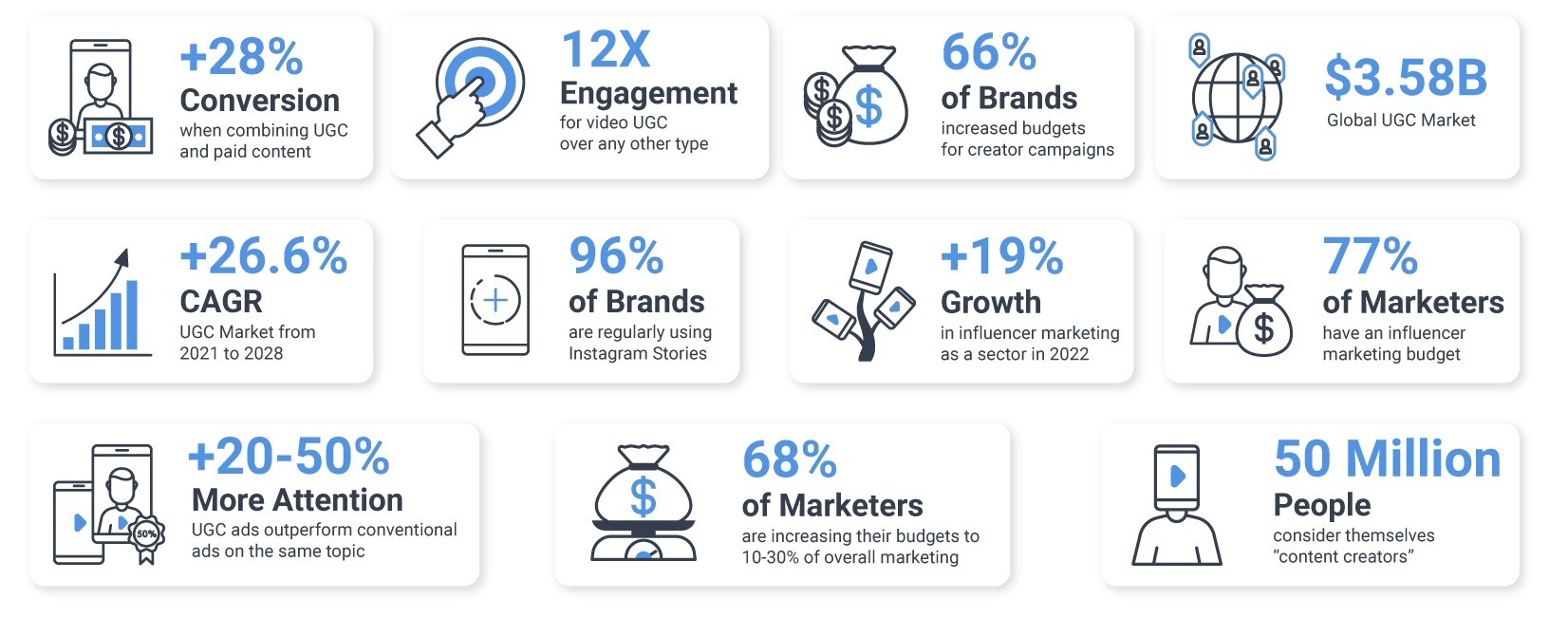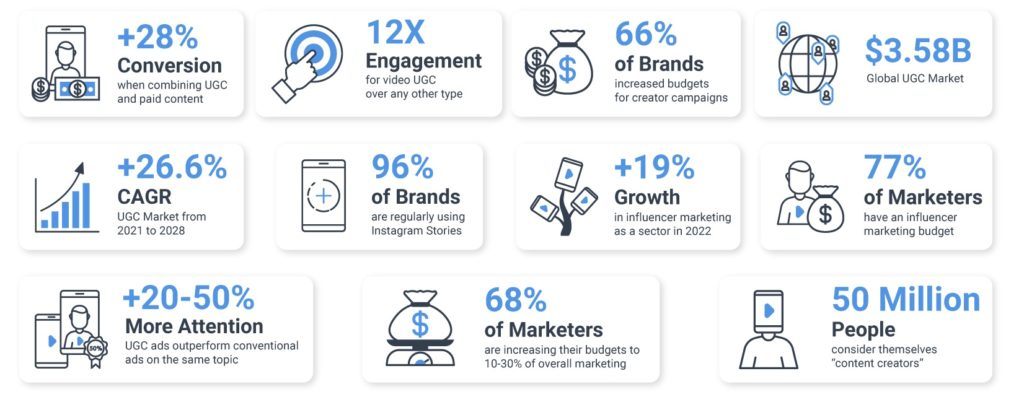 There's little doubt that user-generated content has taken off in the last few years with 50 million people nowadays considering themselves "content creators" and a market that's worth $3.6 billion.
UGC ads outperform conventional ads on the same topic by 20-50% according to a new infographic shared by ConsumerAcquisition.
UGC videos delivered 12x engagement over other advertising types and 66% of brands said they increased budgets for creator campaigns. 
Almost all brands (96%) are using Instagram Stories to reach consumers and 77% of marketers have set aside influencer marketing budgets. 
TikTok is the top 3 social platform after Facebook and Instagram and is projected to reach a 25% market share by 2024.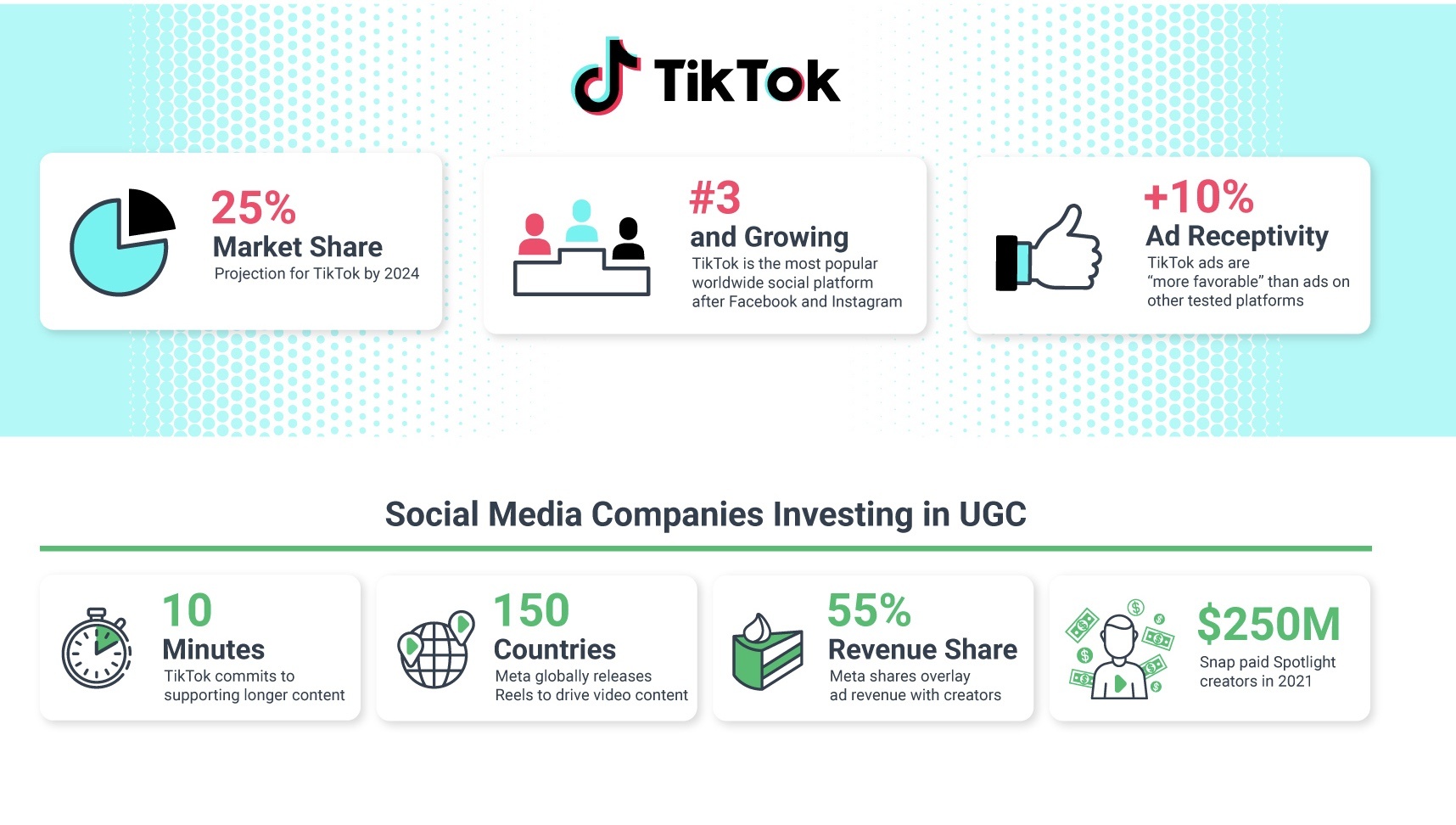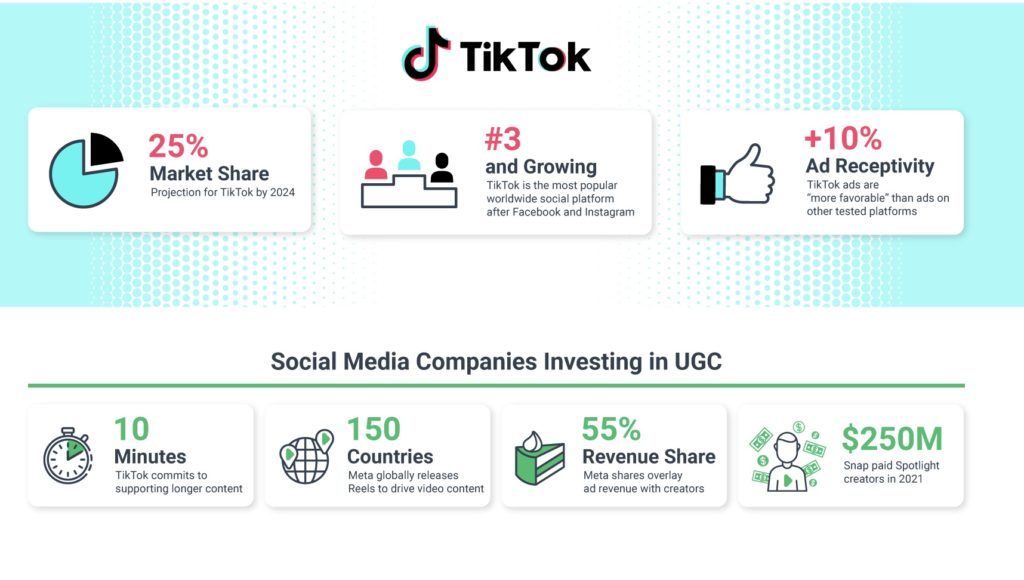 TikTok ads are also more favourable than ads on other tested platform at +10% ad receptivity.
However, the data also shows that 85-95% of ads fail to outperform the best ad in a portfolio.
Around 30 ad concepts on average are needed to yield one new winner. A winning ad lasts around 10 weeks before it burns out.