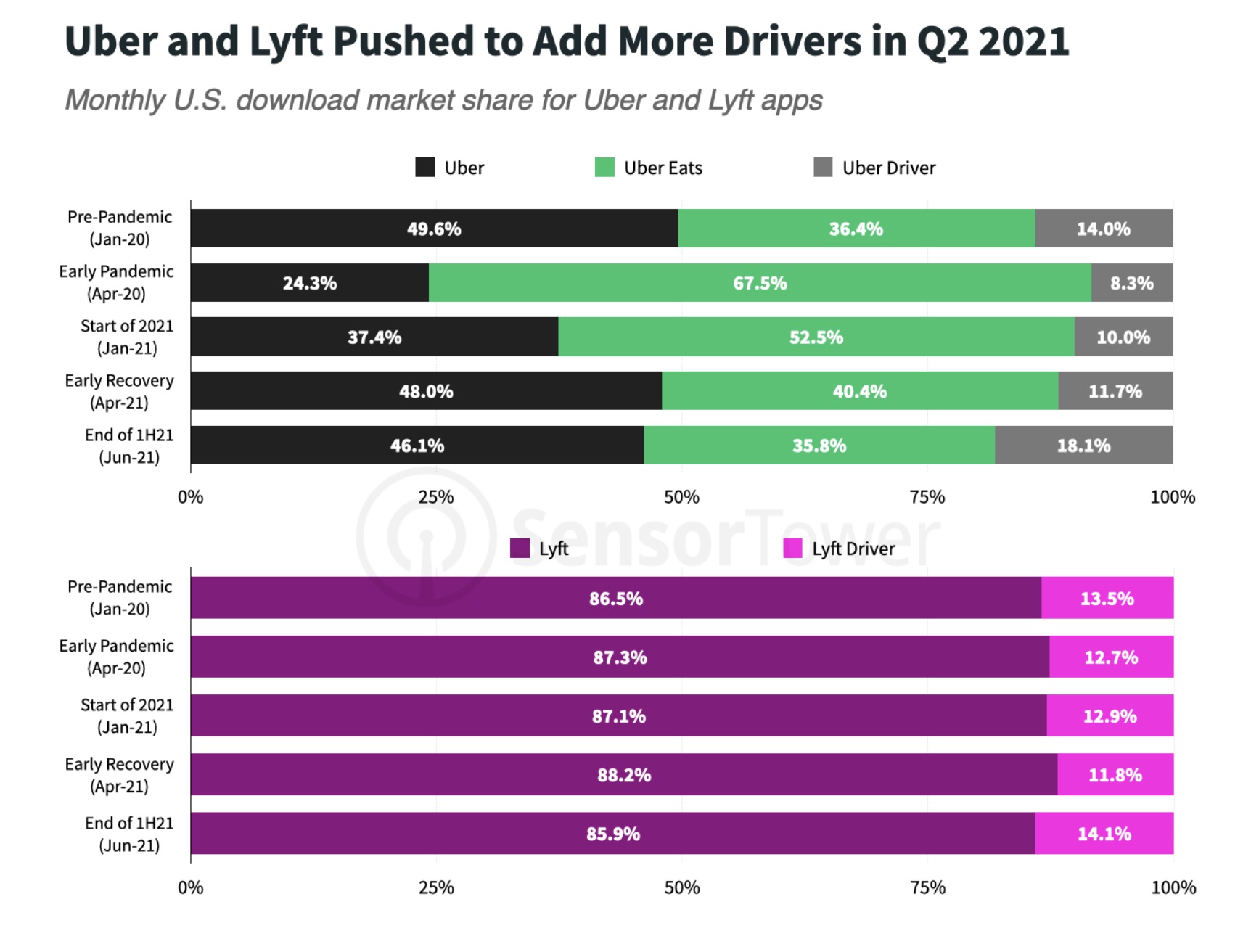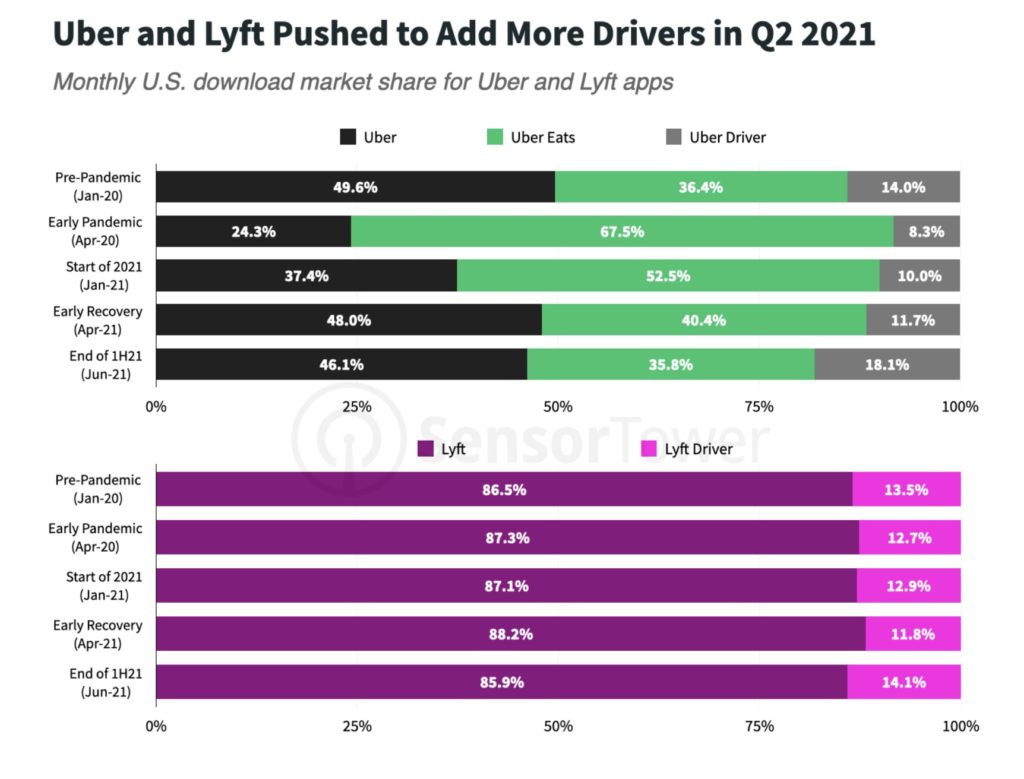 App adoption of some categories was slightly down in H1 2021 because of lockdowns lifting.
According to data from SensorTower, downloads of Uber were highest before the pandemic at almost 50%.
They dropped to 24.3% at the start of the pandemic and have since recovered to 46% in H1 2021.
Compare that to Uber Eats which saw its highest rate of downloads during the early pandemic (67%) as a growing number of consumers were locked down and began to order food online.
With the ending of lockdowns in the US, Uber Eats download levels have dropped to around 36%.

What's interesting that for all measurement periods (pre, early, post and end of pandemic) Lyft and Lyft Driver downloads remained fairly stable with no notable differences.
It's clear that ride-sharing apps are beginning to recover while food delivery apps may see downloads dropping slightly over the coming months.