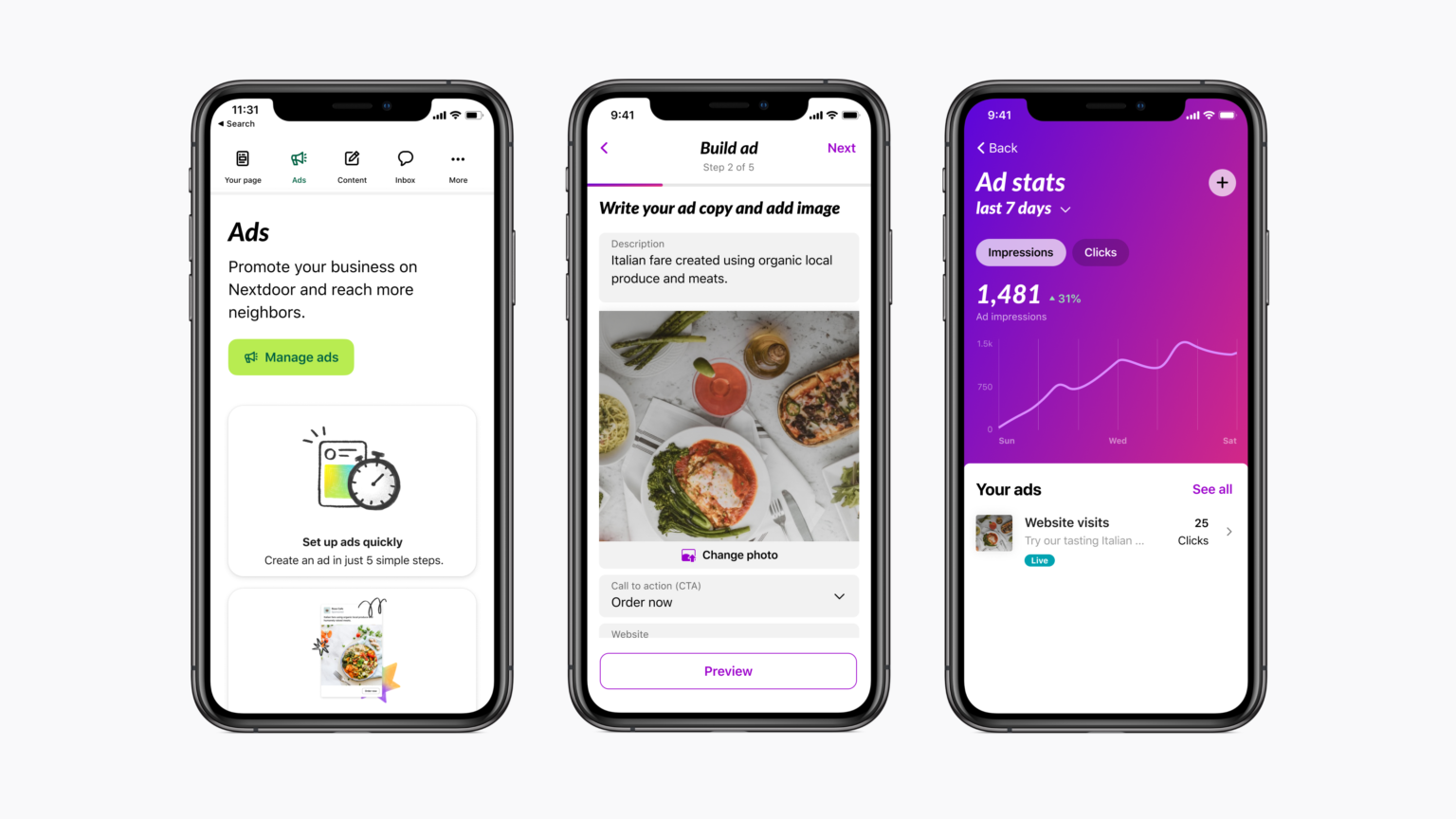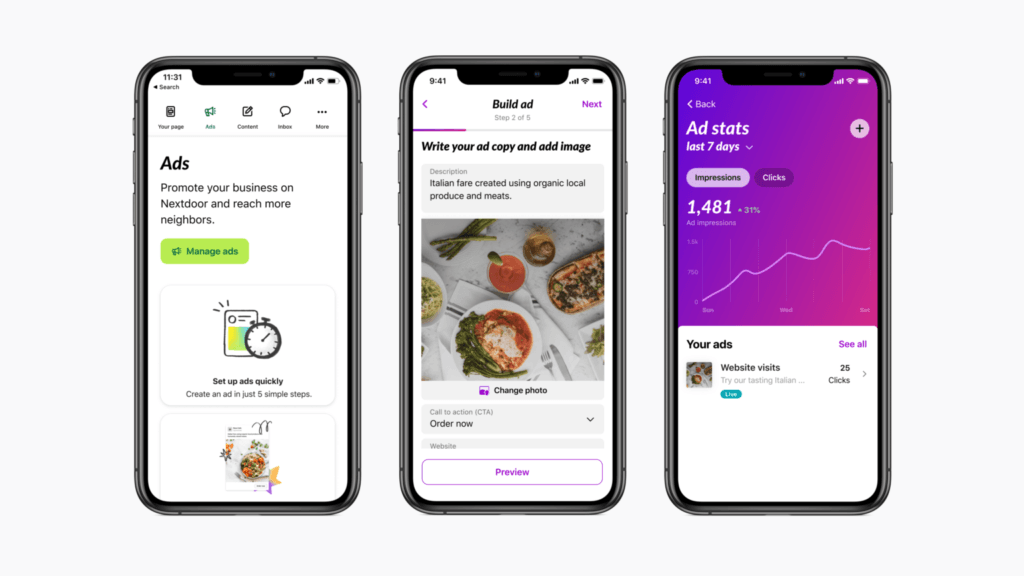 Nextdoor, the app that brings together neighbors, just launched a self-serve advertising platform that provides access for brands and small businesses to reach out to users of the app with in-app promotions. 
The company hopes that the feature is a boon for local SMBs to turn neighbors into customers.
"Neighborhoods are one of the most important communities in our lives and when local businesses thrive, neighborhoods thrive," said Kiran Prasad, Head of Product at Nextdoor. "Small businesses need a simple solution to reach customers in their local area at scale. On Nextdoor, small businesses are a trusted and core member of an active valued community – it's where they can engage neighbors when and where it matters most, and ultimately grow their business."
The Nextdoor Ads launch also supports a wider product strategy to build a larger community hub on the app which joins the public, businesses and public services. 
Flowing Current Electric used Nextdoor to reach new customers and said it had reached up to 60% of its customers through Nextdoor. 
Almost 1 in 3 US households are already on Nextdoor and before the pandemic 88% of neighbors visited local businesses at least once a week.
Now some 72% of adults in the US are supporting their local businesses. 
The new ad option is set to launch in the US over the coming weeks. 
Businesses will be able to quickly create ads by selecting their goal and choosing the target audience, setting an ad duration and budget. 
To see if a campaign has been successful, advertisers can track performance stats from their Nextdoor Ads dashboard.