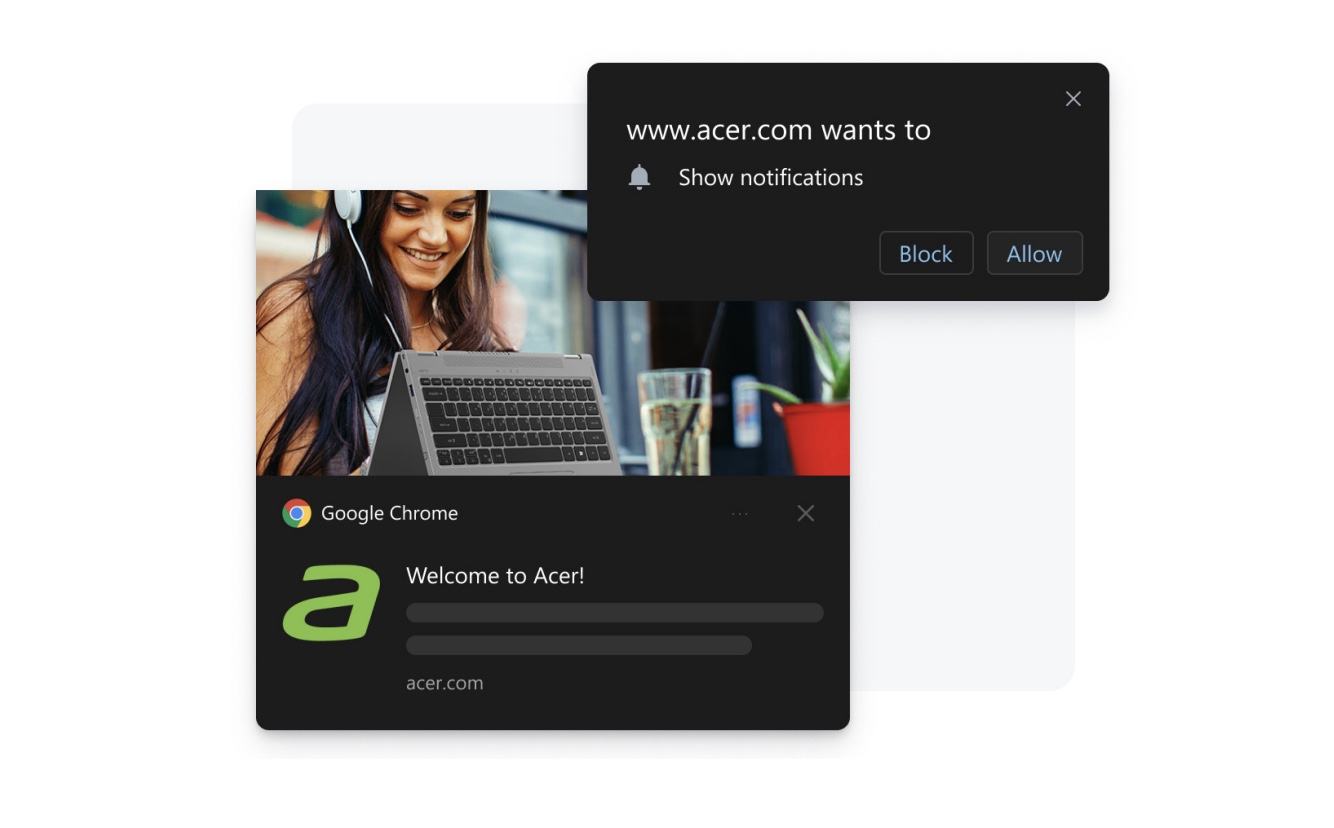 Mobile push notifications are the most important channel for engagement for 61% of businesses, followed by email and web push notifications.
That's according to the latest 2022 State of Customer Messaging report from OneSignal. 
The majority said that mobile push notifications were the most effective for re-engaging with customers. 
In-app messages have an average 25 to 30 times higher click-through rate than push notifications. 
Meanwhile, live chats are used by just 3% of those surveyed.
"All communication channels have their own strengths, so a multichannel strategy encompassing mobile and web push, in-app messaging, SMS, and email is key to attracting and retaining customers by reaching them where they are," said George Deglin, CEO of OneSignal.

"This data shows that mobile is poised to be the primary channel to reach customers effectively, and brands offering more personalized, automated customer journeys will drive crucial improvements for customer engagement. Leveraging additional channels will grow your aggregate opted-in customer base and deliver immediate and sustained retention and loyalty gains."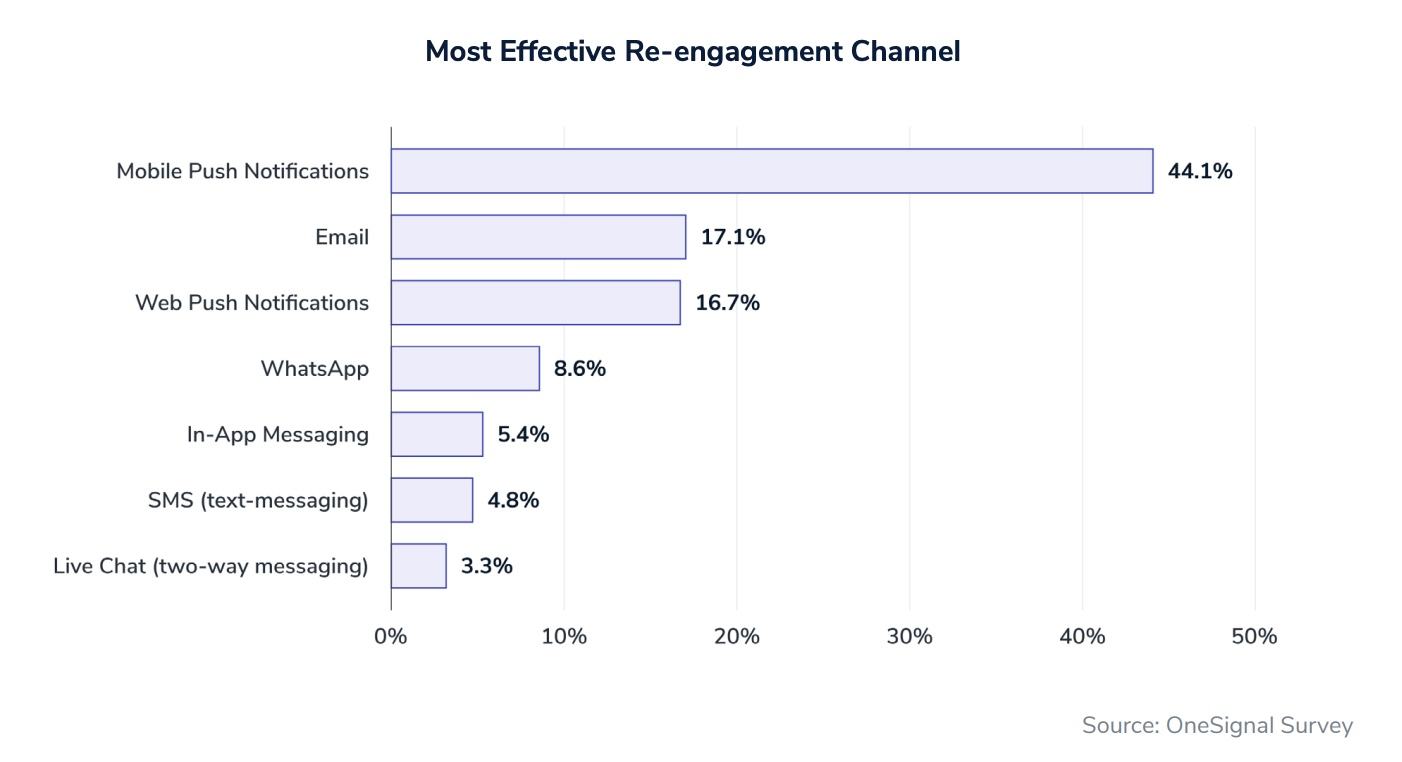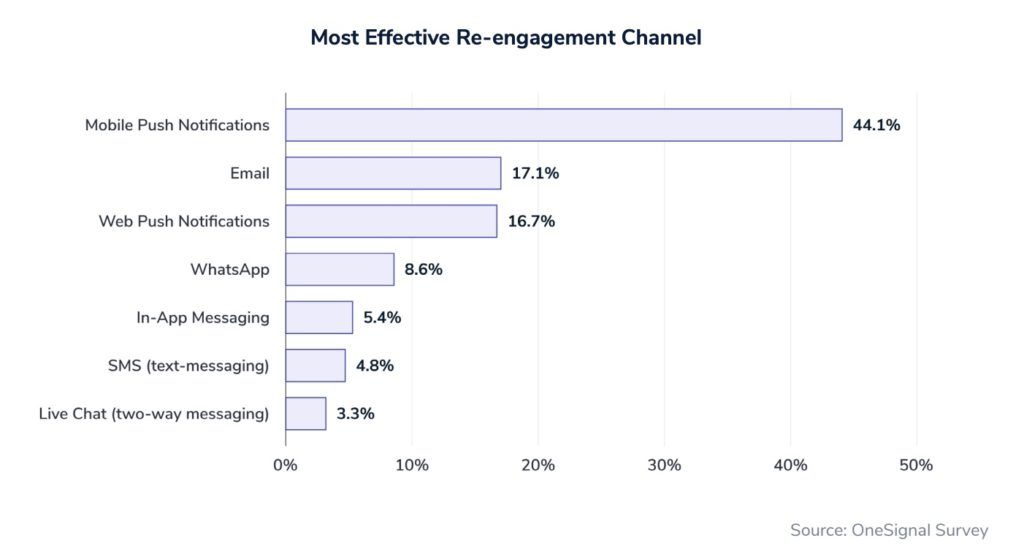 Messages with personalised content had a 259% higher engagement rate than those not using personalised content. 
Using graphic templates and images across app categories can boost click-through rates by 1,147%.
Personalization through audience segmentation can drive 83% better engagement.