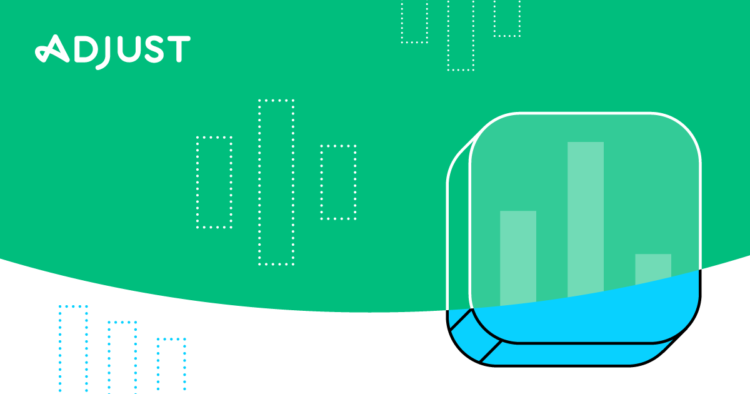 The last year has seen a massive change in how consumers use and interact with apps – with more people than ever turning to mobile for entertainment and day-to-day tasks. But how have these shifts in user behavior affected the wider mobile app ecosystem? And how are other changes in the industry – such as iOS 14 and apple's new privacy regulation – shaping the industry even further?
More than ever, mobile marketers and app developers need a roadmap of where the industry is heading, where it has come from, and what the biggest factors driving these changes are. In Adjust's latest report – Mobile App Trends 2021: A Global Benchmark of App Performance – the current state of the app economy is broken down into key trends and benchmarks, using data from over 2,000 apps tracked across gaming, e-commerce, and fintech over the past year.
Download the Mobile App Trends 2021 report.
Adjust's report makes one thing very clear, for app developers and marketers, this year will once again look very different from the one that preceded it. 2020 was defined by huge growth in app downloads but as the marketplace has become more crowded, brands will now need to enhance their marketing in order to get ahead of the competition. With iOS 14 set to further emphasize the importance of A/B testing and a deeper understanding of user behavior, having a well-rounded strategy is more critical than ever before.
The Mobile App Trends 2021 report analyzes trends in installs, sessions, time spent in-app, retention, and re-attribution to help you better understand your audience and the current state of the app economy. Key findings from the report include:
App installs increased by 50% from 2019 to 2020 across all verticals, with installs up again by 31% in the first quarter of 2021 compared to the same time frame last year.
Sessions increased by 30% overall from 2019 to 2020 and are continuing to grow in 2021, up by another 4.5% so far.
Fintech apps posted the best year-on-year growth at 52%. This is likely due in part to the huge adoption rates for trading apps including Robinhood, Acorns, and Gatsby. Fintech sessions also boomed in 2020, increasing 53% compared to 2019, and are already up 14% in 2021.
Gaming reached new heights in 2020, particularly in hyper-casual, where installs increased 43% — compared to 26% for non-hyper casual.
E-commerce apps performed exceptionally well in 2020, despite an installs increase of only 6%, sessions surged by 44%, showing that mobile shoppers are highly engaged.
For more insights into the global app economy, download Mobile App Trends 2021: A Global Benchmark of App Performance.