Author Bio: Cristina Stefanova is a Content & SMM Strategist at TheTool, a powerful self-service platform for App Store Optimization, helping developers with the ASO of mobile apps and games in over 90 countries. Cristina writes about mobile app marketing strategies and she is interested in languages & technology! 
The main app stores have an international reach and are present in almost all the countries around the world. For this reason, app marketers and developers should maximize their potential reach and customize their product to attract users from different regions with different preferences – this action is known as app localization. 
At first, app localization might seem overwhelming but it's a quite beneficial process. In this article we are going to go through the main benefits and point out all the mistakes you should avoid when implementing your localization strategy. In addition, we are going to indicate the KPIs you need to track in order to keep up with your localization.
How can apps and games benefit from localization?
Embracing different countries brings a lot of advantages and helps in boosting downloads and in expanding your business. Let's get down to the advantages of localizing your app or game. 
Improve Discoverability and Increase Downloads
Being recognized in your own country is great, but being recognized worldwide is even better! The main app stores (Apple App Store and Google Play Store) are designed to be international marketplaces as they are available in over 150 countries (155 in the case of Apple App Store and 152 in the case of Google Play Store). 
If you want to grow internationally, having a localized app listing is a must – when you offer a product worldwide the chances of being discovered are multiplied. 
Improve Conversion Rate
Even though English is a dominating language, there are people that are not proficient enough or people that would rather use products offered in their own language – you don't want to miss them, so go and localize your app listing now.
 Source: Google Maps on Google Play Store – United States
 Source:Google Maps on Google Play Store – Spain
Maximize user engagement and retention
Enhance brand awareness and improve user retention by localizing your product – remember that localization is not just translating, but adapting to the language and culture. 
If users find and engage to a native product you will see the pay off with higher engagement and retention rates. What's more, satisfied customers are likely to spread the world about your app and also give you a hand in boosting downloads. 
How to prepare your product for localization and rock it?
Probably you are already excited and looking forward to launching your localized listing as soon as possible, but wait, localization is a process, so mind the following steps: 
Make your app available in different countries
When you upload your app to the stores, you can choose the countries you want your app to be available in. Apple App Store and Google Play Store are available in lots of different countries and both stores allow you to submit app store listings in several different languages (40 languages in Apple App Store and 77 languages in Google Play Store). But, before going crazy about translations, take a moment to think of your product and your customers, for sure there are certain countries/languages that are more interesting than others. 
If your app is available (not localized) in different countries, you can check the volume of installs worldwide and spot if there are countries in which your app is already becoming popular (generating a great volume of installs) among users. Start by localizing in those markets you think you can create buzz in. 
Study the market and define international competitors
An important matter to bear in mind is how difficult would be for you to overcome similar local or international apps/games. Parallel to targeting interesting niches, you should also be studying competitors. 
The competitiveness level is a determining factor when deciding where to localize your product – set a couple of competitors per country, you need to keep track of them since this moment onwards.
Start localizing your app store listing first
Once you have decided your potential new markets it's time to get started with app listing localization. If you are not a native English developer or marketer, it is always a great idea to start out with English as it is considered the lingua franca. There are some countries in which English is spoken as a second language and with the evolution of technology more and more people are used to look for stuff in English. Watch out and do not take this for granted – because a great localization means adapting to the local language – translating to English is always a must but you also need to do it to the official language if you really want to get the message across 😉 
Follow these tips in order to localize your listing properly: 
Make sure you are not implementing literal translations from one language to another: you need to adapt to the country, maybe your app name has a different meaning in a specific language. Watch out and work with professional translators.

 

Localize your textual elements first and see if there is an impact on your metrics – are you receiving installs? Are you ranking for your most important keywords? Do you have a good Average Rating?

 

Localize your Visual Assets and Video – you need to have a deep understanding of the culture. An image is worth a thousands words and you need to fit the taste of the local people if you want to attract them – this means adapting not only the textual elements but also the content (maps, dates, etc).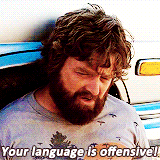 And, avoid the following mistakes: 
Do not translate – adapt to the language and culture. Don't try to rank for literally translated keywords – you need to try to rank for local versions of your top keywords.

 
Don't try to do everything at once – approach localizations step by step, especially if on a tight budget. Start by localizing the app listing and evaluate the results before moving forward.
Don't approach all countries and languages at once. Select the top promising countries for your app or game first and see the impact.

 

Do not think that the same screenshots, videos or icon will have the same success in all the countries. Experiment – see this example of localized visual assets:

 
 Source: Tinder on Apple App Store 
Carry out your Keyword Research Internationally with TheTool
Now that you know how to prepare your mobile app for localization, you need a set of instruments and a reliable tool to help you with the rest. TheTool covers every step you need to make when working on app localization: from keyword research and selecting the best keywords to target, to KPI tracking and Global overview of performance. 
With TheTool you can carry out a thorough keyword research and keyword optimization per country: 
Use our Keyword Spy to find out what are the most used keywords in your competitors' listings. In addition, you can use Keyword Density to see the most used keywords and keywords combinations, how many times have they been used in the textual elements in an app's listing for any country and see if they are included in the most important fields for the ranking algorithms of the stores. 
You can also use Keyword Suggest to get keyword ideas and include mid- and long- tail keywords, do not focus only on generic search terms. Make sure that you are including your best keywords in the strongest ranking fields (App Name / Title, Subtitle, Short Description) for achieving the best visibility 😉 
Track ASO performance in 93 countries with TheTool
TheTool offers a set of unique features that will help you track the most important ASO KPIs  worldwide. Working with over 90 countries and all languages, TheTool provides a seamless experience in keeping your localization under control.
Global ASO Report
Use our Global ASO report to analyze your keyword distribution in different countries and spot if you need to reinforce some of your most important keywords. Get a list of the Top 10 keywords in each country and see if any of the countries needs more optimization. Analyze your visibility worldwide – keep track of the overall and category rankings for a selected period of time. Monitor your Top Chart rankings evolution with our interactive map. 
With the Global ASO report, keep your localization strategy results at your fingertips. Track the volume of ratings and user sentiment in every country and find out the Top 5 countries that are bringing your the highest volume of ratings and the Top 5 countries with the best average score. 
Do you know where the majority of installs are coming from? Imagine that you have made your app available in lots of different countries but only localized in a few of them – maybe you are receiving installs from countries your listing is not localized in, it might be the case, you never know until you check. 
And last but not least, you can monitor Ad Revenue per country and visualize the correlation between installs and revenue in one simple chart. 
ASO Score 
Find out if you have optimized your listing in the right way using ASO Score – an automated algorithm that audits your ASO strategy in a couple of seconds and provides you with actionable tips that will help you improve each element of your ASO.  You can use ASO Score as a checklist and to make sure your localization efforts are top notch.
Keep up with your optimization 
App Store Optimization is a continuous process that needs constant tracking, experimenting and implementing changes to improve the performance.
Monitor Top Chart Rankings, Keyword Ranking Distribution + Rankings, User Feedback, Volume of Installs, Conversion Rate to Download and Ad Revenue – and see the impact of your localization strategy in a really easy and visual way in TheTool.
Analyse the data and decide if you have implemented your ASO localization in the right way.
ASO international strategy with TheTool – final words
Localizing an app or game product page / store listing is never an easy task, you need to conduct a deep research and come up with a list of keywords per country, analyse your international competitors and keep track of your performance once you have implemented the localization. 
Good luck, and remember that with the right instruments and ongoing improvement you will succeed in localization strategy.