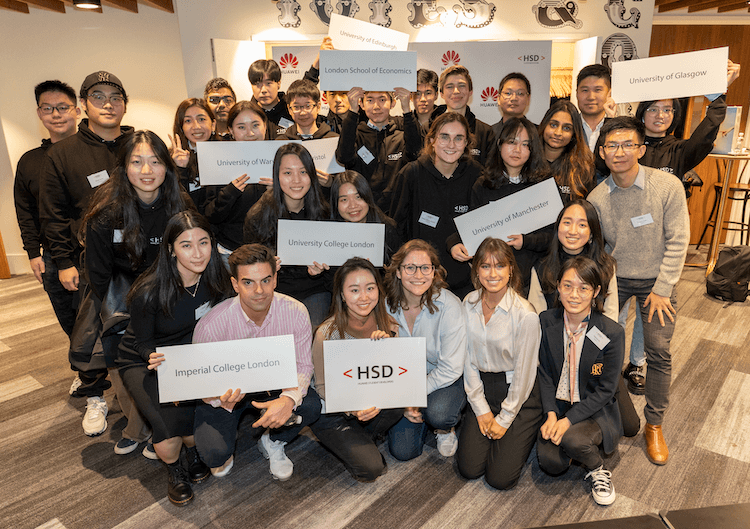 HUAWEI Student Developers (HSD) is a global program for college and university students enthusiastic about pioneering technologies. 
Fuelled by Huawei's passion for empowering the next generation of developers, undergraduate and postgraduate students are encouraged to apply. HSD offers students an opportunity to expand their scope of knowledge in a dynamic peer-to-peer learning environment through enriching training courses and activities.
Launching initially in 2019, HSD made its UK debut on 13th November 2021, hosting an exciting event in central London where Huawei invited 100 students from across the country looking to break into the industry. In a bid to enrich students with industry knowledge and give them the necessary tools for success, Huawei hosted a group of inspirational tech expert speakers, keynotes, workshops, and more.
"Our vision for Huawei Student Developer Program is to help nurture young talent and give tech-savvy and change resilient young people the skills and mindsets to create innovative apps and services to engage future generations." Said Jervis Su, Vice President of Mobile Services, Huawei Consumer Business Group.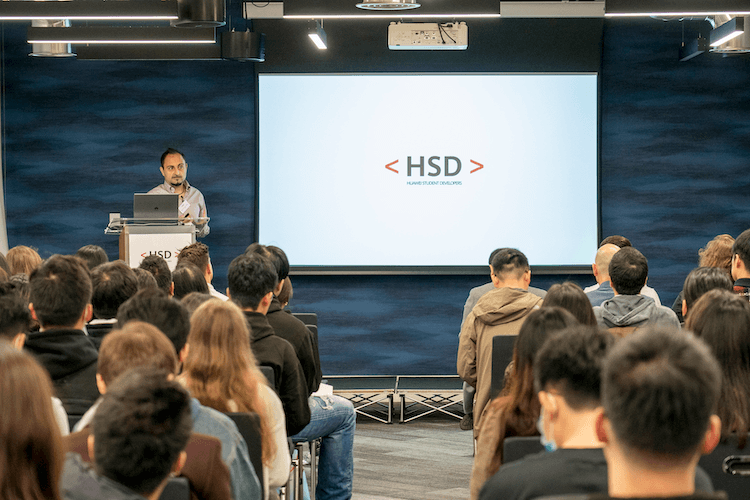 Why apply to the HSD program?
During the event, Huawei Developer Advocate, Giovanni Laquidara, took to the stage to introduce attendees to the UK HSD program. An expert in VR/AR and AI, Laquidara offered comprehensive insight into the HSD program mission and vision. Laquidara introduced Huawei Mobile Service (HMS) and its ecosystem, touching on how to leverage Huawei's core capabilities, as well as job and internship opportunities.
Laquidara explained Huawei's three-year vision for the HSD program in Europe. Explaining that over the next three years, Huawei will invest €EUR 1 million in program incentives, partnering with more than 100 universities to provide tools and support to help more young people create the apps of the future. The program also includes giving students free access to over 30 development courses and 100 virtual Codelabs.
By joining HSD, students can enjoy mentorship sessions from more than 150 Huawei engineers and industry peers in Europe. The goal is to help students connect, explore Huawei Mobile Services' open capabilities and learn how to use HMS Core SDKs to create cutting edge applications, including Map, VR/AR and Machine Learning features.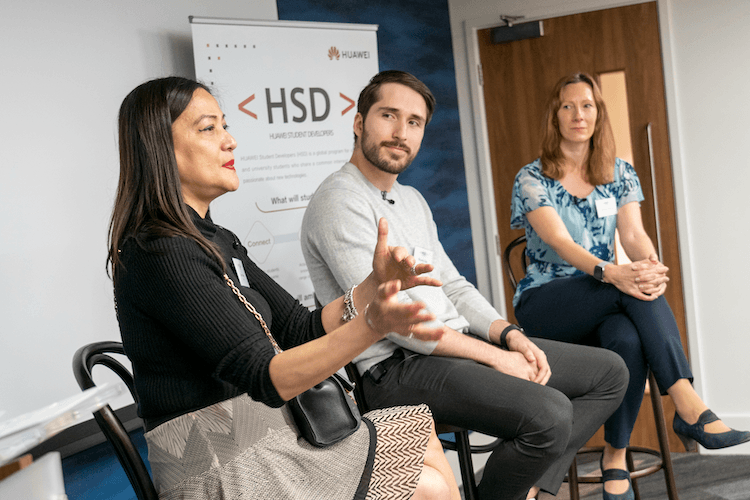 What was covered in the event? 
The future of digital twins with Elena Corchero
The event kicked off with an insightful keynote from Elena Corchero, Director of Emerging Tech at DowJones Live, offering deep insight into the future of technology, covering Digital Twins, AR, Blockchain and the integrated Metaverse.
Describing AI as a system that should feel effortless, Corchero explained how true innovation of integrated experiences should look like complex technologies speaking the same language to transform live data into actionable recommendations. Corchero compared AI to telepathy, describing a seamless translation between data, person and the technology which enables it to do so. 
Other topics covered in the keynote include the Internet of Things (IoT), where Corchero explained the potential of connected devices, improving efficiency and sustainability impact. AR glasses were given as an example of a successful use of IoT, explaining the importance of quality software (across desktop, mobile, smartwatch, smartglasses) to create a more convenient handsfree world.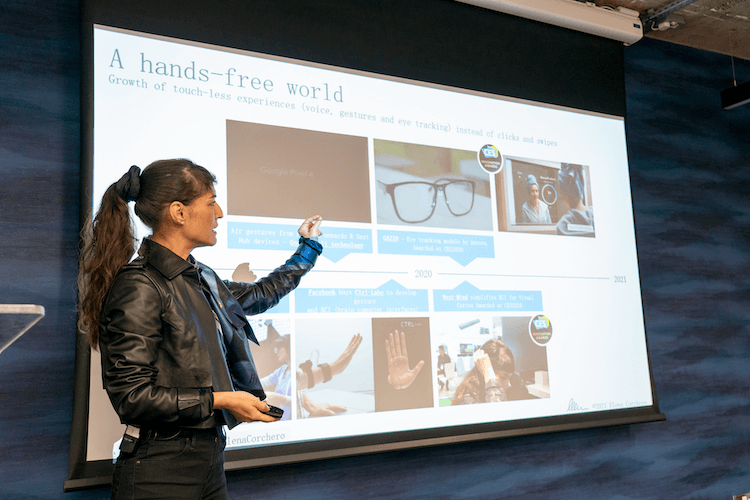 After predicting future technology integrations and giving students an exclusive insight into how to move into an 'always on' hybrid world, Corchero touched on the concept of Digital Twins – the ultimate hybrid technology cross between realities that consumers could see in the future. 
The keynote closed with Corchero addressing the Digital Twins era, explaining that the next generation of developers will be responsible for creating more meaningful experiences which, when equipped with the knowledge from the HSD program, is more accessible than ever.
How can HSD encourage entrepreneurial skills development?
Huawei also welcomed Caroline Fleming, director of Innovation Strategy at the University of Surrey to talk about the value of entrepreneurial skills and how to progress. Fleming quoted Charles Eesley when she said, "University Entrepreneurship programmes may not increase entrepreneurship rates, but help students better identify their potential as entrepreneurs and improve start-up performance."
With HSD offering students direct access to the information and support they need to develop entrepreneurial skills, Fleming shared advice for building apps to solve real-life problems, advising to start local, considering pains in the student community as an example. Fleming continued to share that user testing remains crucial to young app developers, and that understanding customer values is as important as exploring APIs.
How do HSD events guide students?
The HSD launch event wrapped up with an expert panel offering insider knowledge about choosing career paths. Sharing what employers look for in the tech industry, how to succeed as a woman in tech, tips on the job market and likely trends to look out for in the coming years. The panel was packed with top advice on succeeding in a progressive market.
Answers and insights came from a panel of industry experts including Caroline Fleming, director of Innovation Strategy at University of Surrey, Gen Ashley, Founder at Tech(K)Now Day Women Techmakers and Ricardo Diaz, Machine Learning Engineer at CGG. 
As well as exciting keynotes, direct advice from the experts, and insightful discussions, the event also gave students a chance to network, not only with other students with shared interests, but with industry leaders, Huawei representatives and University lecturers. The event was without a doubt invaluable to those wanted to enter the industry and inspired many to sign up to the HSD program, where they will hopefully go on to work in exceptional tech careers. 
To register in the HSD program, students can sign up on Huawei Developer website.