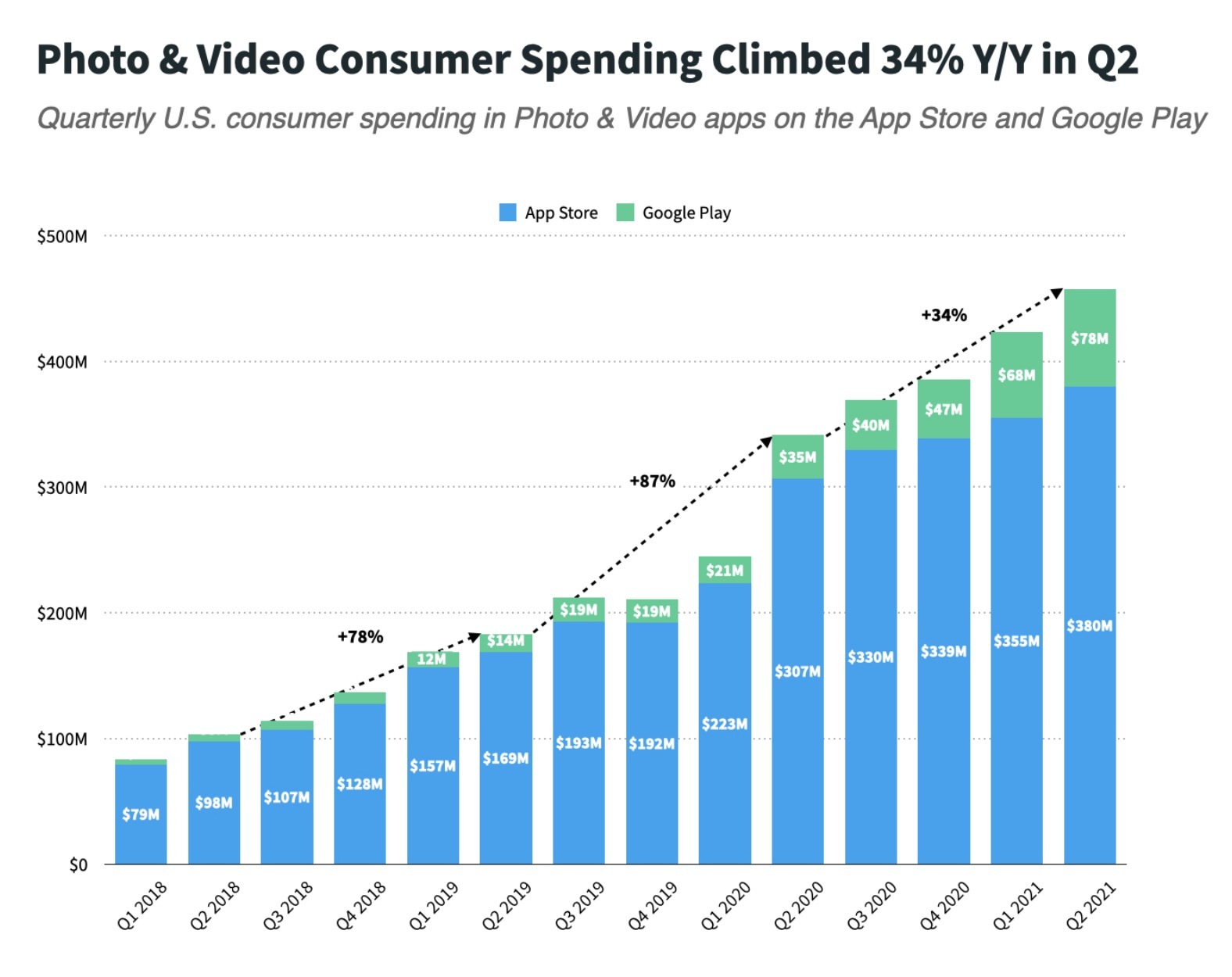 US consumers spent 34% more on video and photo apps during the second quarter of 2021 compared to the same period in the year before.
According to SensorTower, consumers were spending $457 million this year, compared to $342 million last year.
Apple iOS app accounted for 83% of revenue growth but Google Play spending has increased a whopping 126% to $78 million (up from $35 million in 2020).
YouTube still performs strongly, but for the first time this year, Twitch surpassed the popular video app in all-time revenues per download.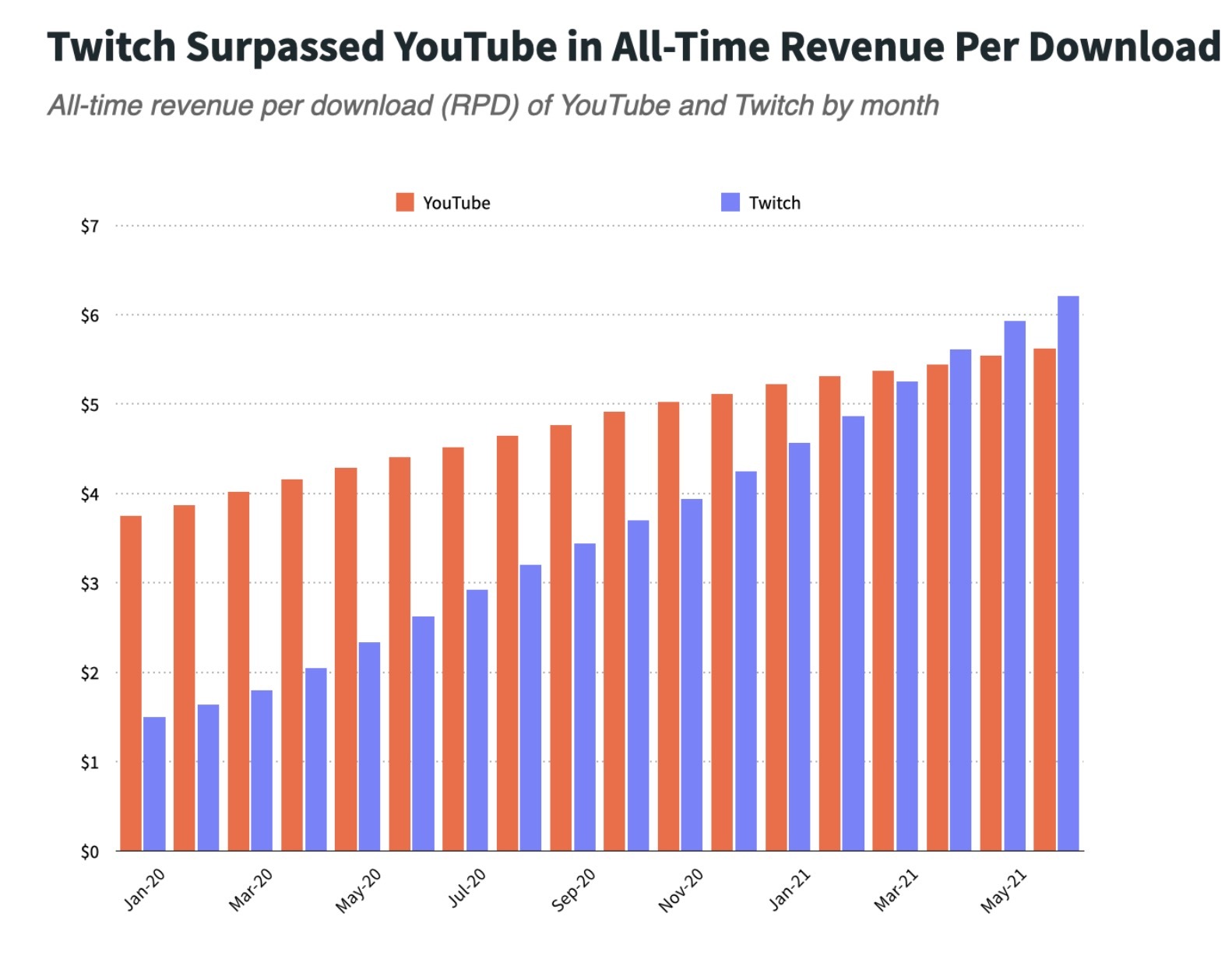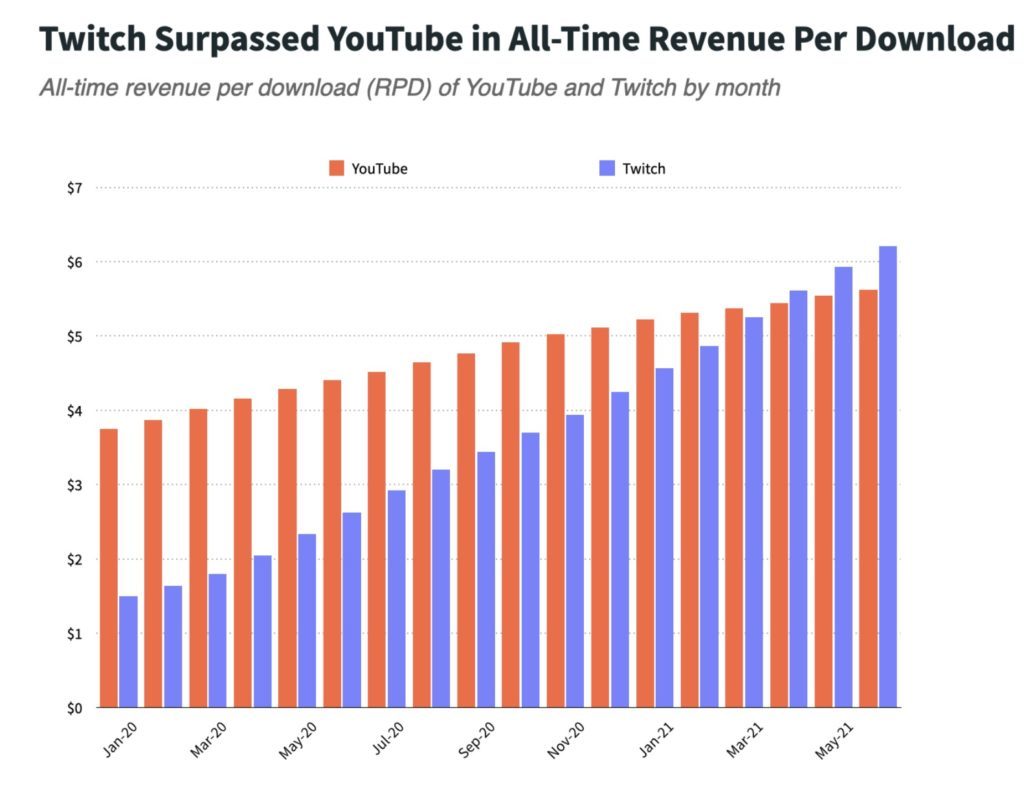 It reached $$6.20 per download compared to YouTube's $5.60 revenue per download. Twitch has benefitted hugely from the pandemic and continued to grow during the first half of 2021.
TikTok recently soared past 3 million downloads and maintains its pole position across app stores.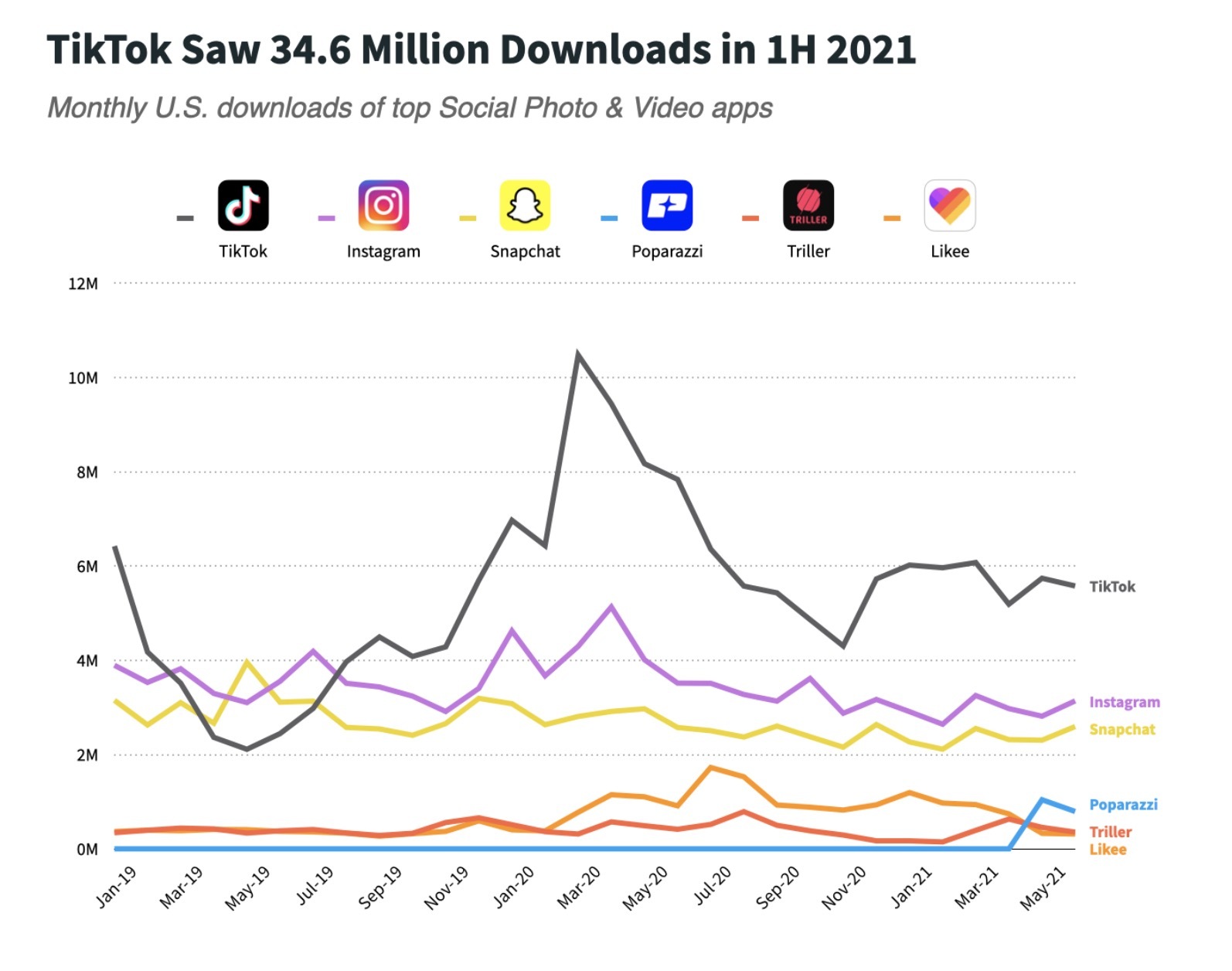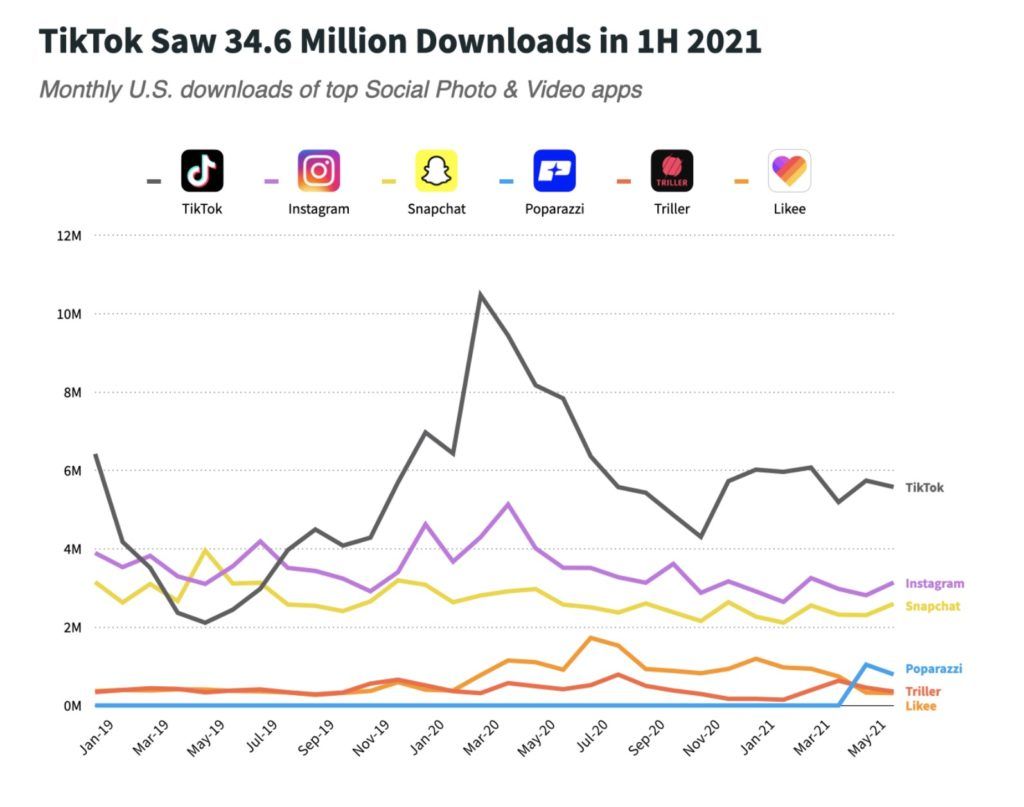 The app scored 34.6 million installs on US app stores, which is nearly double that of Instagram and Snapchat, with installs of 17.7 million and 14.2 million, respectively.