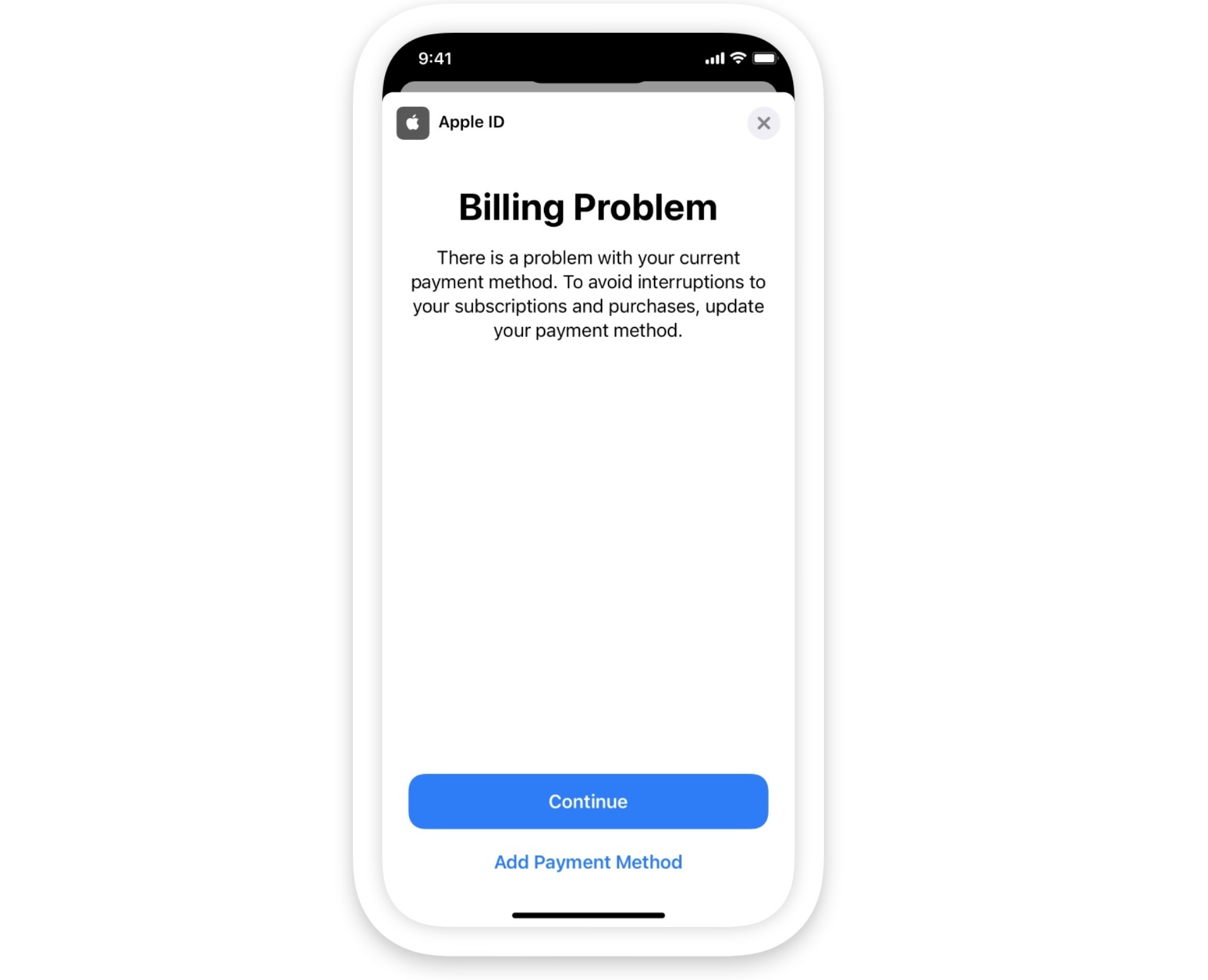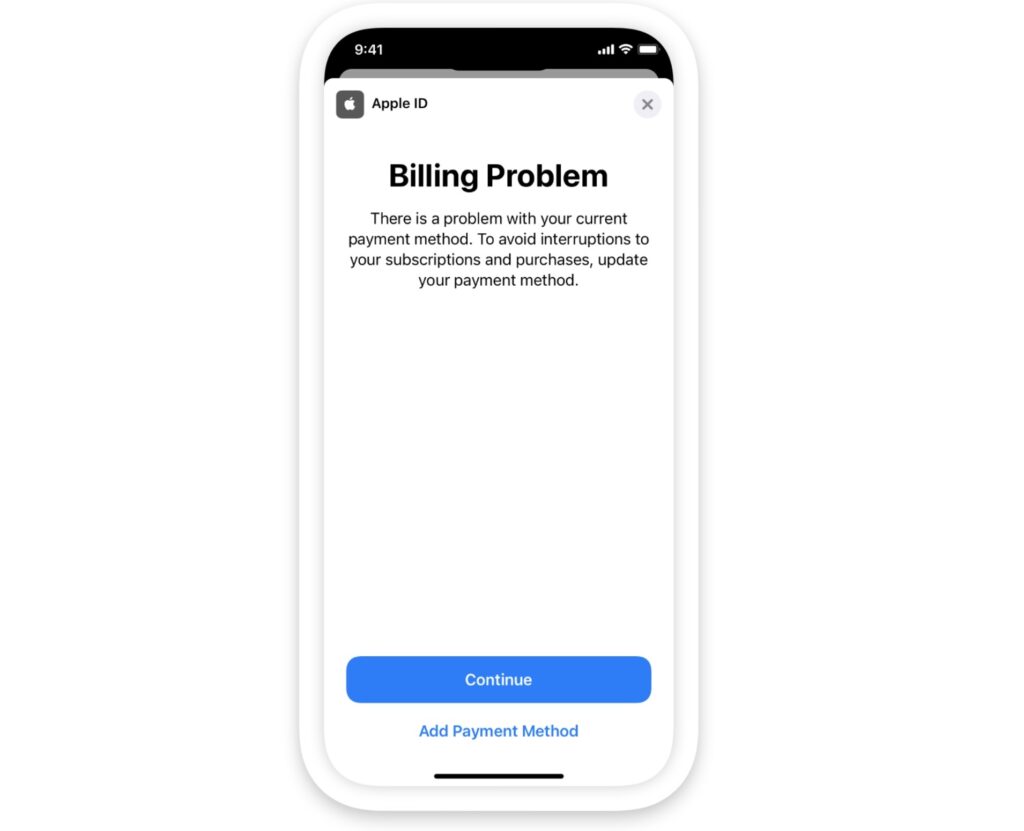 The subscription-based revenue model has become increasingly popular among app developers in recent years, with users opting for monthly or annual payment plans for access to premium features or content. However, the payment process can be complex, and payment failures are a common issue that app developers have to deal with. Now Apple has unveiled a new feature designed to alleviate the burden placed on app developers in resolving subscription billing issues. 
What are the changes?
Currently, when a payment method fails, app subscribers often seek assistance from developers, who are not responsible for billing issues as they are managed by Apple. Consequently, developers must identify the issue and guide the user to proceed to use the app, resulting in a prolonged back-and-forth process.
However, with Apple's new feature, users will receive prompts within the app, eliminating the need for developers to intervene in this prevalent issue.
Apple announced that the feature would display a warning message in a system-provided sheet within the app, alerting customers to update their payment method linked to their Apple ID. 
The sheet will notify users of a problem with their current payment method and recommend an update to avoid any disruption in their subscriptions and purchases. Users will be prompted to click on the "Continue" button at the bottom of the screen to proceed with updating their payment method, which may involve entering a new credit card's expiration date. 
Alternatively, they can switch to a new card by clicking on the "Add Payment Method" option. 
What the changes mean for users and developers
This new feature is expected to simplify the payment process for users, enabling them to manage their subscriptions with ease while eliminating the need for developers' intervention in billing issues.
The best part about the new payment feature is that developers won't need to make any changes on their end to support it. The feature will roll out automatically sometime this summer. However, developers can familiarize themselves with the new system in a sandbox environment, where they can simulate billing issues and observe how the system responds. Additionally, developers can choose to suppress the prompts by using messages and displaying them in StoreKit.
System-provided sheet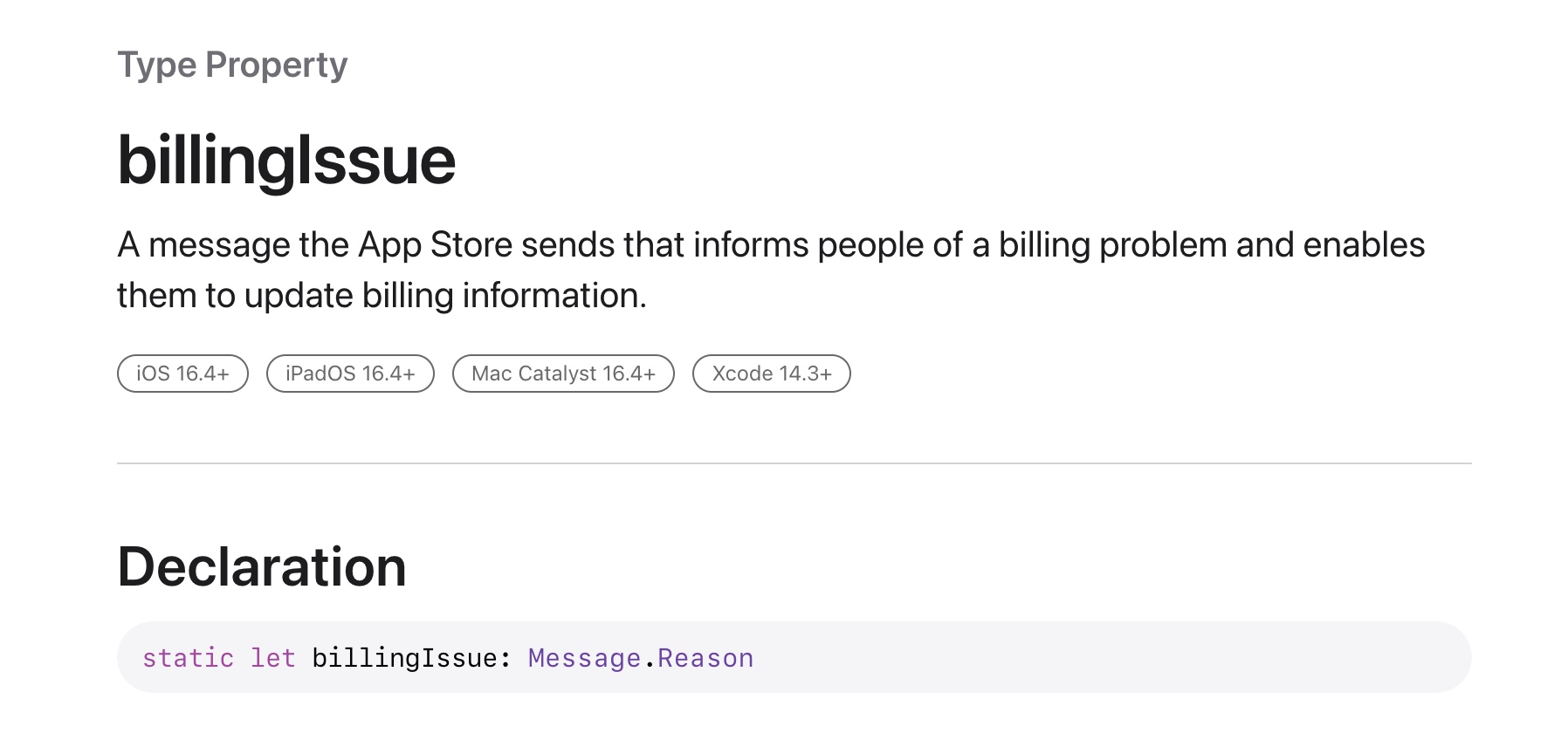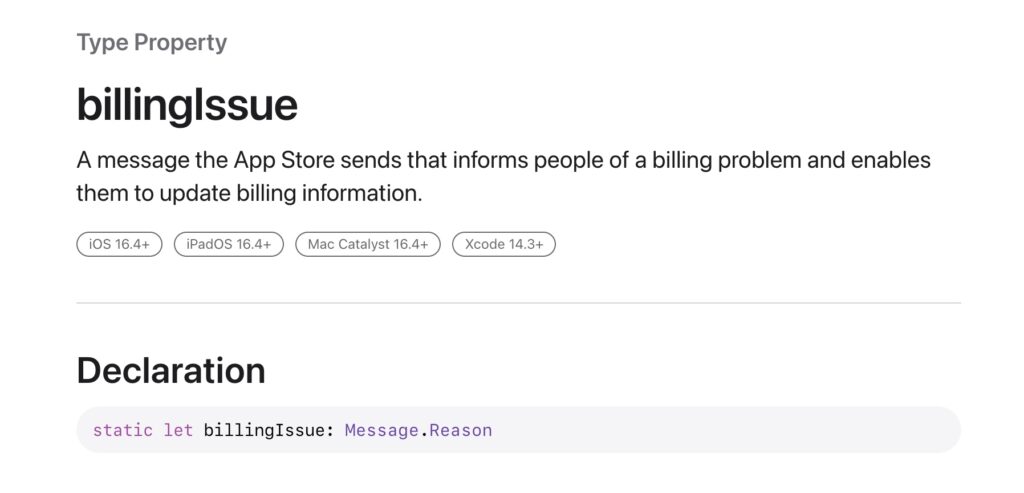 Source: Apple
The new payment system is an addition to other subscription-based features by Apple, such as payment retries and a Billing Grace Period. The latter enables customers to continue accessing their subscriptions while Apple tries to collect the payment. Together, these features enhance the subscription billing process, providing a more seamless experience for both developers and users.
The new payment feature from Apple is expected to benefit both consumers and developers by simplifying the process of updating payment methods, freeing up developers' time to focus on more technical issues. This feature is especially useful for smaller developers who want to eliminate the hassle of subscription management. 
Key takeaways
Apple launches feature to unburden app developers from resolving subscription billing issues
Users will receive prompts within the app showing their current payment methods
New feature to simplify payment process