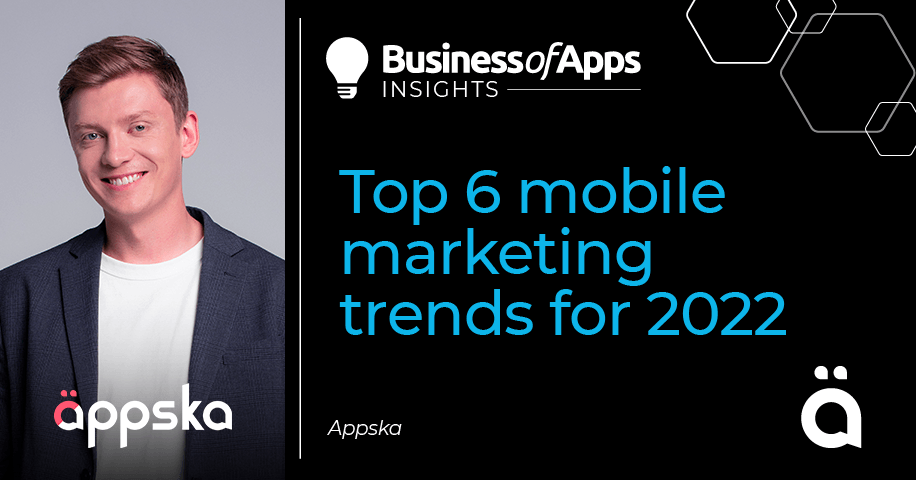 The mobile marketing industry has been evolving. So when it comes to trends here, we always describe them as changing, fast-developing, and unforeseen.
To help you understand what's going on in mobile marketing, here's a list of trends for 2022 to keep an eye on.
Let's get started!
Trend #1. OEM traffic sources
OEM stands for Original Equipment Manufacturers. So OEM traffic sources are platforms that use traffic inside the shells of Android devices (Samsung, Huawei, Xiaomi, Oppo, Vivo, etc.) Ads are shown in service apps, such as Weather, or they can be recommendations or ads in third-party apps, but on behalf of the smartphone manufacturer.
OEM sources became especially relevant after the tightening of Apple's privacy policy. In addition, if you consider that the share of Android devices in the global market is about 75%, you can get 3/4 of all global traffic.
OEM sources are close to organic traffic in terms of efficiency. They have high growth potential, and many of them also provide ample opportunities for optimization and segmentation of the audience.
However, according to Äppska data, not all verticals give a high conversion rate. E-Com and Games show the best results. But Finance and Gambling are not up to par yet. But that's for now. No one knows how the situation will unfold in the future. Anyway, more and more advertisers from different verticals are beginning to be interested in OEM sources and adapt their KPIs to them.
Trend #2. Cryptocurrencies
In 2022, there is a trend for cryptocurrencies since it is one of the most secure and universal means of payment in the current conditions. This is also facilitated by the emergence and rapid development of NFT. They stir up interest.
At Äppska, we have already started working with a wide variety of crypto advertisers. Now there are more and more of them. Among them are exchanges of bitcoins and other cryptocurrencies, crypto wallets, trading signals, and everything else in the crypto world. New payment instruments appear every day. And most importantly, almost all of them have money, so there are a few scammers here! This is a significant growth point for mobile marketers.
In addition, if earlier affiliates had to use a legal entity or something official to receive money, now many traffic sources and advertisers allow transactions through cryptocurrencies.
Marketing agencies should be able to adapt to this new crypto trend — they need to expand their payment options and accept and send money in cryptocurrencies. It has a positive effect on interaction with partners.
The popularity of cryptocurrencies will only grow. It is a trend that you should look very closely at this year.
Trend #3. Influencer Marketing
Influencers have their fan bases and authority, and social networks constantly develop influencer marketing functionality. Instagram is becoming a more convenient platform every day — new options appear that help influencers sell goods there. Nowadays, Instagram is even ahead of YouTube in terms of media buying. TikTok goes along with it.
Augmented reality is becoming more and more perfect. A lot of bloggers advertise clothes without wearing them physically. Instead, they wear digital versions of real dresses and T-shirts. Google introduces augmented reality for clothing and beauty products, giving shoppers more options for "trying on" products. And Snapchat released its update, enabling users to "anchor" Lenses in local places.
In 2022, the trend is to focus on microbloggers. Even influencers with 5,000-10,000 followers can drive quality traffic because they have a deep, personal relationship with their audience.
In addition, many automated advertising networks linking advertisers and influencers have appeared recently.
In terms of Influencer Marketing, the U.S. market has especially great potential. But the trend will continue to spread to the rest of the world.
Trend #4. Disabling device tracking
One of the main events influencing trends in the industry is a shift towards personal data protection. Apple has already disabled the tracking of its devices. In 2023, Google will do it. The era of new tracking is coming.
The solutions currently offered on the market (web-to-app strategies, SKAdNetwork, etc.) are not very effective. These are crutches that sometimes work but sometimes don't work. So, the question "How to track users in new conditions" is still more than relevant.
If someone will come to an advertiser and say they know how to track 100% of users, they will hit the jackpot.
Trend #5. Metaverse
When Facebook became the Metaverse, the virtual reality trend began to grow even more. Soon people will be able to strap on a VR headset to shop at stores rather than going into offline stores. We should be prepared to see a boost in metaverse apps emerging. In addition, it seems that all social networks will also move to Metaverse. All this will become a reality in 5 years, but you need to prepare now.
Our interest lies in the fact that advertising will also be there. Facebook and Google are already coming up with the appropriate functionality. If people go to live in Metaverse, then brands will come to it. And these brands will need promotion.
Since a considerable part of the advertising will go there, we must adapt to this trend. We need to look for information and be ready to use it. There are specific cases — there are already stores in Metaverse that sell products that can only be used in Metaverse.
This trend has a connection with NFTs. And things will probably go side by side. In other words, NFT will be in the Metaverse. Zuckerberg talks about it. So, soon we'll all be dressing up in NFT T-shirts.
We expect a lot of Metaverse apps, and in the field of business, monetization instruments for those apps. Today, this niche is not occupied by anyone. It is empty. You can be the first!
TREND #6. Client Centricity
Previously, the number of good performance marketing agencies was small, and advertisers were fighting for them. Today, their number has increased significantly. These days, it's not customers chasing companies, it's the other way around. And clients are becoming more and more demanding.
With the growth of competition in the market, there is a demand to provide the highest quality services. Modern performance marketing agencies should be customer-oriented. In other words, you won't become a client's favorite company if your competitor is taking him to a restaurant at that moment. At Äppska, we started working on maximizing the quality of our services last year and are continuing to do so in 2022.